An audition is your time to perform for the purpose of showing how you would do a part in a film, TV show, commercial, etc. It is a chance to show a sample of your creative work.
While this is a simple definition, it is an important way to view auditions. Surprisingly, even many experienced actors we talk to don't.
Even if the actor is skilled and well trained, develops a character that fits the story and genre, has rehearsed enough to make what's on the page come to life and is excited about the audition— something happens once they arrive at the audition. That something can be the difference between booking and not.
Once in the room, if the actor veers away from "showing a sample of their creative work" and the focus becomes "Do they think I'm good enough? Will I book it? What do they think about me? Are they judging me? Will this pay the rent?", the actor dramatically weakens their ability to do what they are there to do: create a spontaneous and real living moment as this character. In other words, PERFORM.
An audition is a performance.
From an acting perspective, the only difference between an audition and other performances is the size of the audience.
An audition is a chance to show how you would create and perform the role. There isn't a "right" way to perform it. There is the way you as the artist, the actor and the creator of the character would perform it, should you get the part. It's your take on the character and their approach to life. It's a sample of your creative work.
In the audition, the more you are focused on and participating in the life of the character you created, the more you and your audience (Casting Director, Producer, Director, etc.) will have a real and rewarding experience as the performance plays out, the more they will want to see you perform it again in whatever it is they are casting and the more they will want their audience to see you perform it.
Experiencing an actor being a character who is fully living life in an authentic and engaged way is what any audience member—from a ticket buyer on Broadway to a Casting Director on the Paramount Lot—responds to.
Focusing on doing consistently strong work that contributes to a story—and doing what you love—is not only personally artistically rewarding, it will win you respect from your peers, booked jobs —and perhaps even a big, fat movie star career and paycheck.
An audition is a sample of what you do. Do it with confidence and commitment. Let casting make a choice based on what you do and how you do it, not based on you trying to "do it right."
If you need help refining what you do in auditions, reach out to The Acting Center. We're experts at isolating trouble spots and helping you deliver consistently stronger and more effective auditions that lead to more bookings.
---
---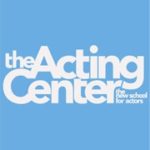 The Acting Center helps actors to gain control over their work, teaching them to rely on their own instincts, imagination and choices. Our scene study and improv classes produce confident actors who bring an original voice to every production.
In fact, the most distinctive thing about an Acting Center student is how different each one is. We train actors to speak in their own artistic voice—producing characters that are rich and layered. They become the artist they always wanted to be.
Theater, television and film are all collaborative mediums, so an actor must work well with other actors, directors, casting directors and many more. Our technique trains them to do just that! That's why directors love to work with Acting Center students.

When you think of yourself as an actor, do you think of yourself as your "brand?" Or do you think of yourself as an actor who is more interested in expanding your boundaries; someone who is committed to developing the skills and artistry to play the widest range of roles possible with equal strength and believability? The way you answer that question may tell you whether you are more committed to your acting or to your marketing.
When I worked at Halpern and Associates talent agency, actors we met would sometimes tell us their "brand." We appreciated their awareness of what they could do, but we only represented strong, versatile actors. We wouldn't send every client out for every role, of course, but we did expect every client to be great in every role we did submit them for. We never considered signing anyone who felt strongly connected to only one part of their personalities. Casting always loved our actors because they were so much more than a brand. When they would call to hire an actor they would talk about how the actor expanded the possibilities of the role, gave it dimension; they would thank us for sending them a "real actor."
Casting director Gayle Keller, (The Big Sick, Trainwreck, Louie) has this to say to actors: "You don't need to worry about your brand. Just be as prepared, interesting and true to yourself in the role as you can be. The bottom line is that you have to show that you're skilled and interesting." This is especially true in today's marketplace. With the writing and the overall quality of what we now call television being better than ever, actors are expected to bring more than they ever have to the audition and to the role. Gayle agreed with every other casting director I spoke to. They expect no less than a fully embodied human being in the audition and ultimately will hire you for the roles they think you are right for – your brand doesn't matter to them.
Brad Gilmore, known for casting such films as Girlfriend and A Bag of Hammers, prefers actors who are willing to show all of themselves and their talent, "When you audition for me, I'd rather not have you try to trick me into thinking you're this or that type. I want to see someone who has prepared extensively to bring the role to him or herself. If you're presenting a brand you're putting up a barrier between us and I can't get to know the real you. It's not acting, it's a sales pitch and I'm not buying."
The concrete nature of branding is also at odds with the constantly changing energy of life and the fluid nature of creativity. Living a life focused on putting forth a small, fixed idea of yourself can cause you to become rigid and non-adaptive, separated from the natural rhythm of human experience. You sacrifice your spirit of creativity, your artistry and your flexibility in the interest of pushing this prepackaged picture of yourself on the world. This compromises your overall power and effectiveness as an artist.
True actors spend their time not focusing on defending and selling a brand, but rather doing the work that allows them to go more deeply and more meaningfully into themselves and their acting. They are creatives who are always looking break out of the cage of branding and play with big boys, the real actors. They have an awareness of who they are and what they can play, but they never narrow themselves down to a brand because they know that a brand is far from the whole story they have to tell. They know that it's short sighted for actors to lose their focus as creative beings because they think they've discovered part of themselves that may sell.
One of my students looks like a big threatening biker. He's well over 6 feet tall, heavily muscled and tatted. He auditions for, and books, the roles that you'd expect. That said, he's never thought that that's all he could play and he never stops looking for ways to expand himself as an actor. Recently he was asked to audition for a recurring role as a lawyer on a network show! Because he never bought into the smallness of branding and seeing himself as just the "mean biker," he was able to easily tap into what he needed to audition for the role of a lawyer – and to book it.
Dale Raoul, a character actress well known for her work in True Blood, Under the Dome and now Heathers takes a similar stance. "Why put limits on yourself? Being typecast is somewhat unavoidable primarily based on what you look like. Let the outside world pigeonhole you. The job of the actor is to use imagination to explore a myriad of different personalities. This year alone I've played everything from a rich society matron to a down- and- out hoarder. What could be more fun or challenging?"
Without question, marketing is important to any actor's career. But, is it more important than the dedication it takes to be to being a skilled and compelling actor? In order to succeed as an actor, not just as a commodity, you need to be spending your time living with your eyes open, leaning into new experiences, growing and training to be that special actor who can breathe real life into any role you audition for. Before you start planning how to tell people about yourself, you need to have honed your awareness of the many facets of yourself and of your talent. If casting can see from your auditions that you are a grounded, confident, compelling and fully embodied actor– you'll become the person they have to hire. This is what actors who see this as their career aspire to and work toward. And that's the only "brand" you need to be.
---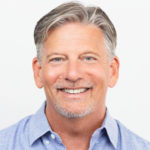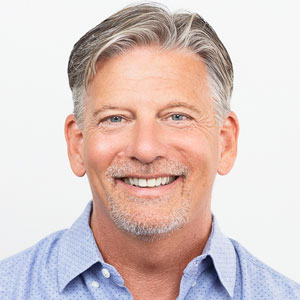 Craig Wallace's background in script development combined with his 16 years of coaching actors enables him to find the job getting moments that others miss. His expertise in breaking down text and years of coaching experience has made him "L.A.'s go to private coach." Sign up for his group or private classes at wallaceauditiontechnique.com.

There is never enough time to be ready for an audition, especially when it's the one you've been waiting for… the one you really want. When an audition comes, you usually have at most one day with the sides to be ready to prove you're the right pick for the role.
There is a tangible reality, the more you do something the better you get at it.
The more you audition, the better you get at it. The reason being, you are practicing your preparation and discovering what connects and disconnects you to living in the moment. Some characters will be easier and some will be harder.
It's important to work many kinds of scenes that challenge you. This way you stretch your skill set so you can grasp a range of abilities that support mastering your auditions. The more roles you feel you have rehearsed and worked, the more resources you have to pull from. Your preparation time will shorten the more you practice.
But the fact remains: You must be working on your acting skill prior to actually getting any audition. Being great is allowing yourself to be free to become the choice that will bring the character to life. And it's up to you to discover it.
Knowing how to prepare for the audition is half the battle. Here are some steps for your preparation.
1) First breathe. Don't overthink the sides when you first get them. First breathe, relax, and be.
2) Simply read the scene for what is on the page. Find out everything you can about the script. You'll want to answer these simple questions:
What genre is it: sitcom, film drama, procedural, etc.?
Who are you?
What's the backstory, what just happened?
Who are you talking to and what is the relationship?
Where are you, what's the environment?
These simple questions are important and will give you an understanding of the scene. If one or two aren't evident it is up to you to take clues from the material to decipher its code. This is why being able to analyze a script is so important.
3) Get up and play with a moment before. Experience where the character is emotionally and look for any changes in the feelings of the character. Are they winning or losing their scene objective?
4) Remember to listen and never plan your reactions. Respond organically from listening and hearing in the moment to what they are saying and what it means to you in the scene.
5) Explore and play. Try different choices. Pick the strongest choice that reflects what is most meaningful within the truth of the script.
6) Eliminate any negative thinking, any doubt that you may have in yourself. Run with the love of the process of discovery.
7) See each audition as a learning experience and give yourself plenty of room in your heart to enjoy them. Know that growing as an artist comes with the journey of booking sometimes and not booking sometimes. It's fun to act. Remember, every time you audition, you get to act!
Ultimately you book your dream role, as an actor, by preparing your whole life for it. You never know when it's coming. It could be next year, in two years, many years down the line or even tomorrow.
Stay focused on what you want and don't let the disappointments get the best of you. Oftentimes, auditions are opportunities to practice on the way to becoming the actor that makes an impact on the world.
For more on how to book the role and build your skill to achieve your artistic and career goals, get Kimberly's book, Acting with Impact: Power Tools to Ignite the Actor's Performance. Available at Samuel French Bookshop and at actingwithimpact.com.
---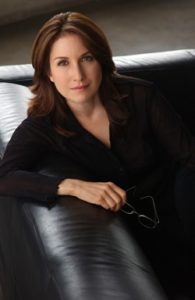 Kimberly Jentzen is a multiple winner of Back Stage Reader's Choice Awards: "Favorite Acting Coach," "Favorite Acting Teacher" and "Best of: Acting Coach". She has directed and/or developed over a dozen plays, including Yolanda King's critically acclaimed homage to her father, Dr. Martin Luther King Jr., Achieving The Dream. Kimberly won a Best Direction award from the Actors Film Festival for Reign. Reign went on to win nine awards including Best Short and Audience Favorite from the Louisville International Film Festival and New York Independent Film Festival. She also garnered awards for her film, Of Earth & Sky. She is the author of Acting with Impact and Life Emotion Cards, available at Samuel French Bookstore and at Amazon.com.

With literally thousands of competing actors out there…
What makes you stand out?
What gets you the audition?
What gets you the callback?
What gets you the avail?
What gets you the booking?
It sounds complicated, but, in fact, the answer is quite simple. All of these things occur when you do what only YOU can do. I'd like to repeat this because it is the primary factor to really being successful in this business. The above-mentioned things occur when you do what only YOU can do.
So, what does this actually mean?
It means that you MUST make what you do your own with complete confidence! This is what will set you aside from all the others. Every person is unique and when you are able to let that shine, positive things will start to happen.
The actors who come in and read with no emotions, forget their lines, try to be funny, try to be liked, rush through the scene or are so nervous that basic human functions are compromised, any chance of a fun and authentic read will be completely shattered and the chance of booking the job will be destroyed.
Now we have all been there and there is nothing worse than walking out of an audition with any of those, but on the flip side there is also no greater feeling than walking out knowing that you killed it in the room.
That's what keeps us going – that high you feel when you are 100% certain your agent is going to call with some great news. When the casting director thanks you on the way out with a big smile or when everyone in the room looks away from their laptop and laughs out loud at your read or when you shock even yourself on the way home from the improv choices you made or when you trust yourself and know that no matter what choice you make, it will be the right one.
Nobody is capable of bringing your personal uniqueness into the room because you are one of a kind. When you are able to fully embrace that fact, it will ultimately set you apart from the assembly line of standard actors who are constantly seeking approval by pretending to be someone they are not. These needy actors plague audition rooms day in and day out and casting sees right through them.
There will be so many things that will get in your way: the traffic in route to the audition, the lack of parking when you get there, waiting over an hour because they are running behind, noticing everyone around you in the waiting area that looks like a better fit for the role, the clients, writer, director, and ad agency who aren't paying attention.
All of these things must be pushed aside. You can't worry about any of these and you certainly can't take it personal because they are truly out of your hands. If the job is meant to be yours, nobody can take it away from you, and if it's not, then you won't get it. It's that simple. There is no point in beating yourself up, especially for things that are out of your control.
The minute I realized that I should not sweat the stuff beyond my control, my bookings went through the roof.
When heading into the audition room…
Be prepared Make strong choices Bring a little bit of our own personality to the role Have fun (Most importantly).  Sure, there are times we have our best audition in the car on the way home from the audition and we begin to question ourselves…
Why didn't I say this? Why didn't I think of that?
We are human and it's bound to happen again and again. But the more you do this, the more you will have those amazing auditions right there in the room where they need to be.There is something I heard years ago and I will never forget. Don't worry about the booking because that will only last a day or so, concentrate on making a new fan in that room because that will last a lifetime. How do you make a fan?
Confidence is seriously the key.
But let me preface that by saying there is a big difference between confidence and arrogance. Never trespassing into cockiness, but sheer confidence. You have to know that when you walk into that audition room, you will win it over regardless of the outcome.
You may not book this commercial, but you can bet that they will remember you and will call you in for something else. I can tell you from experience because it's happened numerous times. There will be directors who will ask for you by name from an audition you did months ago because, although you may not have been right for that particular job, you stuck with them.
You never know why you do or do not book a job, so once you leave the audition room, put it behind you and move on. It's out of your hands at that point. So before you beat yourself up for not booking the job, I can assure you there will be another one right around the corner, and chances are it will be even better.
They say this business is 33% Luck 33% timing and 33% who you know, but I think it's more like 75% who you know.
When they know they can count on you to show up, deliver with confidence, and make them look good, you can bet they will continue to call you in again and again. Despite popular perception, this is actually quite a small business and casting directors all talk and you can't keep talent a secret in this town.
The brand new book by David Banks
How To Make a Living As a Commercial Actor is available now at Amazon or Barnes & Noble
---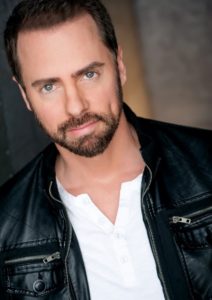 David Banks is an American actor. He is well known for his performance in several funny commercials. He has appeared in over 100 national commercials.
David studied at the Groundlings, which claims some of the funniest comedians such as John Lovitz, Will Farrell, Chris Katan, and Lisa Kudrow.
Since David's move to Southern California he has appeared in commercials with companies like Coors Light, Samsung, Eastwood, Reebok, Motorola, Best Buy, Hoover, Elephant Insurance,Little Caesars, Comcast, Red Robin, Mitsubishi, EA Games, Ditech, Milk, and Citibank to name a few. Banks recently joined Lisa Kudrow, Janeane Garofalo, and Fred Willard in the new hit cartoon Lovesick Fool. Directed by Dominic Polcino (The Simpsons, Family Guy, and King of the Hill).

As actors, we audition, but we don't always get the role. This is part of the job. Sometimes we may not even be in the running, and other times we get so close we can smell craft services.
The director, casting director, or producer may respond positively; they may seem to love you. You're moving forward in the process. You perform for more members of their team in callbacks. They laugh, cry, are moved as you audition for them again.
Your agent calls: you're "pinned", or you're the "top choice", or "it's down to you and just a couple of others, but they love you!"
You think to yourself, "This is it! I got this role!"
Alas, your agent calls and breaks the news that they "went another way."
After hearing this, it can be hard to accept the compliments your agent relays about how much they "love your work."  All that resonates in your mind is that you didn't get it.
This can sometimes lead one to look inward– wondering, "what did I do wrong?  Why aren't I as good as that other actor?  What am I missing? Is it my look?  Are my dreams of playing roles like that just delusions?"  Etc., etc., etc.
This trip down "Self-Doubt Lane" is crippling to an artist.
So what can one do about it?
The Artistic Facts
Let's break this down into facts:
FACT 1
If you don't feel confident about how to consistently create a character and perform it in a compelling way, then you need to learn workable, reliable facts (not opinions) about the process of acting. 
These facts are exactly what we teach at The Acting Center.
In the above scenario, understanding what acting is wasn't the problem. You did great. They legitimately loved you!  They actually do admire your work.
Throw any question of "am I good enough?" out the window. That was not the problem.
Hold on to the fact that you performed a character that was  admired, and was engaging, exciting or moving.
This is the reason why you continued to be in the running.  You did your job well.
FACT 2.
Final casting decisions are made in relationship to many things that have nothing to do with the actor's skills or performance. 
Behind the scenes of a casting process there are many "cooks in the kitchen". The director, producer, studio or network all have their own ideas about the way the meal should come together. This relates to every aspect of the show – the style, lighting, shooting style, how the characters look or sound together, how they contrast with or complement each other, and on and on.
There are also financial considerations; how much money this or that actor will require, based on their popularity.
All these things, of course, are outside of your control.
The aspects that one can control are in preparing and researching the character, and in doing a great audition.
Again, in the scenario above, you already made it through many hoops. They called you in because you were the look and type of person they wanted. You survived the process as long as you did because you performed well, and they liked your take on the role.
Whatever behind-the-scenes factors played a part in another actor being considering a better choice is something you could not have predicted or controlled, and has nothing to do, really, with your "rightness" or "wrongness" for this particular part.
So skip the self-doubt! You did great work; they know it, you know it. You may not have booked the job, but you very likely made some new fans that will think of you for other roles in the future.
FACT 3.
The freedom to make personal choices as to how something should look, feel or come together is necessary to achieving effective art. 
This is a key point in letting go of any concerns about "the role that got away."
Let's say you had a show that you were casting. Wouldn't you want to have full artistic control on who was cast in each role, so it would come together the way you envisioned it?
This is one of the realities of the casting process: the creators get to choose the cast that works best for their vision, or for the vision of the creative team as a whole.
It is also one of the rules of making any art: one is free to choose what is made and how.
The freedom to make choices is part of the joy of artistic creation.
Your individual choices and ideas are actually what make your work desired and admired.
If one allows that freedom to exist in one's own work, one must allow for others to have that same freedom in theirs.
Focus On What's Next
Now that the "almost booked" audition is behind you, it's time to focus on the future.
If you feel you could be more confident or consistent in creating characters and performing them, don't wait–get into class!
If that role you lost is still something you would like to tackle, work on that type of role in class. You could find or get someone to write a short scene with that type of character and work on it in class.  You can even shoot it for your reel so that others can you envision you in this kind of role.
Lastly, realize that there are no lack of characters as alive and interesting as that one that "got away." New scripts and roles are written every day, and if you are actively honing your craft, you will be ready for them when you get the call.
Opportunities arise again and again in the course of a actor's career. Follow your interests. Create and perform all kinds of different characters at every opportunity, and the future will be filled with many roles for you to book and play!
---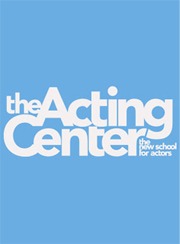 The Acting Center helps actors to gain control over their work, teaching them to rely on their own instincts, imagination and choices. Our scene study and improv classes produce confident actors who bring an original voice to every production.
In fact, the most distinctive thing about an Acting Center student is how different each one is. We train actors to speak in their own artistic voice—producing characters that are rich and layered. They become the artist they always wanted to be.
Theater, television and film are all collaborative mediums, so an actor must work well with other actors, directors, casting directors and many more. Our technique trains them to do just that! That's why directors love to work with Acting Center students.

Use what you know. Don't worry about what you don't know.
—Michael Shurtleff, playwright, casting director, and author
Maybe your friends tell you, "You're so attractive, you should be in commercials!" Or perhaps you've been approached at the mall by a talent agent who says your child is a natural and it'll be easy to get her into commercials.
Acting in commercials has the lure of seeming to be a simple profession. Everyone believes it's easy to get into, easy to achieve quick success, and of course you will make piles of money!
But as commercial director Kevin Emmons says about a British actor: "I was working with this actor on a shoot. He was classically trained and brilliant, and he is now suddenly in front of a teleprompter with all these lines, and he has to do this specific action while walking and talking . . . and by the third take he was overwhelmed. He said he acted his whole life and this [commercial stuff] is hard!"
Good actors make commercial acting look easy. However, saying words that are product-driven with little- to-no time to practice or rehearse, getting virtually no background explanation whatsoever, making it look like you're having an everyday conversation with a friend in front of complete strangers while the camera is rolling—it is all a lot more challenging than it looks.
A student in his late 50s took my 6-week A-Z commercial class. He was a successful ear/nose/throat surgeon, and typically impatient. After the final class he asked, "How long does it take to get a job?"
"Well, how long did it take you before you began prac- ticing surgery?" I asked with a smile.
He said, "Four years of college, two years of grad school and four years in a residency."
"Okay, and so what makes you think you can master commercial acting in six weeks?" I said with a little glint in my eye and steel in my tone. He was speechless.
Casting director Ross Lacy told me once, "I always laugh when someone says, 'Omigosh, I would like to be in commercials,' and I say, 'Sure you would! So would everybody. That's why these people are training and go to improv classes all night long because they make it look easy—and it's not! And the people who think it is are mistaken!'
Ross continues, "The one thing I know is that training is imperative if you want a lasting career in commercials. Of course there are stories of the person who walked in, booked the job, and made a pile of money off one spot. This is definitely the exception. The same odds apply to winning the lottery."
Just like my acting student /surgeon, most people wouldn't dream of trying to start a new career in any field other than acting without getting the proper training, doing whatever it takes to make themselves competitive.
---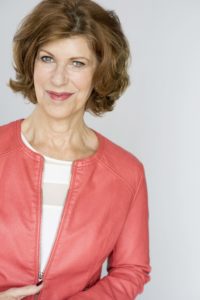 Judy Kain is an actress who has appeared in over 400 commercials. Most recently, she has had recurring roles on The Fosters, Hand Of God and The Odd Couple. Judy currently teaches acting and business of acting classes at her acting school, Keep It Real Acting Studios, in North Hollywood, California.

When I began to study screenwriting with Syd Field, one of the major principles that he taught me was Dramatic Need and it really struck a chord with me. Below is a discussion of how now, years later, I teach dramatic need to actors, writers, and directors.
What does the Character Want?
Wherein, we delve into discovering the golden nugget that keeps actors connected, grounded, and fighting for something that is essential to the character's existence. In its simplest terms, what is it that the character wants? Answering this question specifically will be crucial and inescapable. For every scene, character, and audition that the actor brings to life, he will have to know, who is the character and what do they want.
What is the Character's Objective?
The most common way of describing and instilling into actors this concept of wanting something is done with the word, "objective." Coaches and directors will incessantly ask, "What is your objective"? That is to say, what does the character want in the scene? What does the character want from the other character in the scene? What do they want for themselves? To find objectives, the actor can analyze the action and answer three questions: «What is my character doing physically and emotionally? Why is my character doing it? How will my character do it? » This creates the performance for the actor. This creates the character. Action is character, Syd used to tell us incessantly. It is through action that the actor understands and connects with the main ideas and themes in the script that the writer is attempting to convey. It is through actions that characters pursue their objectives.
In human nature, desire is essential. We are always in the quest for something. For purposes of creating character, Syd Field defines this notion of desire as, "what does the character want to win, gain, or achieve in the journey of the screenplay?" Before writing anything, it is crucial to understand the main character, so that the writer can better develop the situations he will be creating for his character in the screenplay.
The writer has to create all the elements for his story from scratch. The actor has the blueprint and the clues that the writer has provided, for interpreting and deciphering the character's desires. I like the name that Syd Field has given this concept of desire. He calls it the Character's Dramatic Need. I find it much more colorful and heightened than objective.
In a script, we generally see a portion of a character's life. Even if it is a biographic picture, it is impossible to show everything about a person's life in 120 minutes. As a consequence, we end up seeing only a slice of the character's life. Usually in this window of life, there is something that the character must uncover or fight for. This becomes their Dramatic Need.
It is dramatic because on several levels what the character wants is urgent. It is dramatic because in this sliver of life, the circumstances and obstacles that the character is encountering are life altering. The character's Dramatic Need is driving the story line and thus providing the script with the different avenues for the "drama potential."
What the character wants is a need because it is not a whim or a passing fancy. Their lives are usually at stake, literally and/or metaphorically. Achieving the goal or not, is usually what the story is about and what keeps the viewer hooked. A character's Dramatic Need provides them with their purpose. It is their most heartfelt wish.
When exploring the objectives of a character, the actor should start with the global ones first. What is their overall objective in life? What is the purpose of their life? What is their purpose in the journey of the script? What about at this moment in their life? The actions that the actor chooses to play for the character are governed consciously and subconsciously by what the character wants.
For purposes of clarity, let's make a distinction between Objective and Dramatic Need.
Throughout life, objectives may change but usually the core impetus, the dramatic need within, stays consistent, even if one is not able to consciously define it. Our objectives change because we are a wanting animal and when we achieve one objective, we are ready to tackle another. That is why life is a journey. We cannot know all the answers in advance. We must be in the doing and then things will unravel and be revealed. The answers will come.
When I did my own personal list of objectives, I found that they were, above all, work related. So, I dig deeper and ask myself WHY? Why do I want all these things? Where does this desire come from? Well, if I start way back when I was fourteen years old in Honduras, I was a child of divorced parents; awkward, lonely, misplaced in a bourgeois, superficial society, where the arts were frowned upon. I felt stifled. Yet, in the after-school drama club I felt like I belonged. We created other realities, imaginary ones, and that was fun! I discovered I could express my feelings, and those of others. Once I discovered this possibility, I knew I had to leave my country. My overall Dramatic Need in life was for expression, freedom, and achieving "the impossible." Psychological events and the circumstances surrounding my persona helped to establish that.
As I have gone through my life, my immediate objectives have changed but my overall Dramatic Need for expression, creativity, dreams, freedom, and autonomy, has remained consistent. WHY? Why must I do this? Perhaps because, from my Point of View, I was left alone and abandoned by my father. He was absent and unavailable to me so, I have the NEED to prove that I can succeed, and on my terms.
Knowing the main objectives will also help in choosing the immediate, moment-to-moment objectives that appear in each scene. Knowing the Dramatic Need drives everything. It is a tank of fuel that feeds the performance engine. Everything becomes clearer if we understand the big picture. By knowing where the character is headed, the writer, the actor, and the director can create the steps that must be accomplished to get there.
---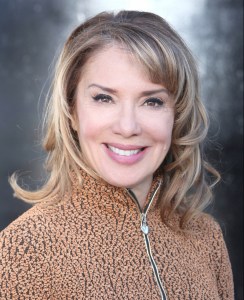 Natalia Lazarus is the Artistic Director at the helm of the Los Angeles Performing Arts Conservatory & its subsidiaries. In addition, Ms. Lazarus is also a private and international coach for Hollywood celebrities on sets (most notably Ken Jeong of The Hangover, Community & Knocked Up; Teresa Ruiz from Border Town with Jennifer Lopez; and in institutions throughout the world, like Bridge Media, The International School of Cinema of Paris, the Guanajuato Film Festival, Casa Azul in Mexico City, River Hollywood Training School in Tokyo Japan, Instituto Stanislavsky in Sao Paolo, Brazil, and American Federation of Television and Radio Artists in Los Angeles.

A successful career in the arts and especially in the performing arts is difficult to think about as a product. After all, a human being is involved. The preparation necessary to become an actor is specific and requires an expenditure of dedication, time, and money.
By definition, your career is a focused application of a skill designed to provide earnings and satisfaction. Thus, no matter how personal an endeavor an acting career may be, certain principles of basic marketing can and do apply and ought to be employed even by the artist.
The proliferation of social media and the emphasis of having an online presence have created a marketplace crowded with options and information proclaiming the virtues of every product from toothpicks to artificial hearts. The focus on marketing offers has become essential.
Marketing – of any product – can be reduced to three essential principles: Product identity, packaging, and placement. When understood and effectively employed, these principles can help you navigate the overcrowded marketplace and enhance the prospect of success.
The "grandmother" of these principles is the first, product identity. Without a cleverly discerned and properly articulated statement of product identity, the second two principles, packaging and placement, aren't even possible.
It doesn't take many interviews or auditions for an actor to realize that there's more going on in a casting session than simply how proficiently a scene is read. It's obvious that there are other factors at play besides the quality of your craftsmanship. And because you are not able to see the audition from their point of view, it is impossible to understand how they perceive the work, the "product".
Product identity is pretty simple when you're marketing toothpicks or even artificial hearts. If you're trying to market one of those products, you can put it on a table in front of you, you can see it from the same angles as a potential buyer can see it. You can invite others to look at it with you. You can appreciate the item from their point of view and, thus, interpret the reactions they may have to the product. It isn't the same when you are the product.
What can you do about it? Find out what's going on in that outside point of view and integrate it with your interior point of view.
By taking these two essential actions, the two aspects of personal product identity can be a unified. From having the right photographs to having an effective website and social media presence to giving truly memorable auditions you can more effectively market your identity – your brand.
The above has been at the core of the Sam Christensen Process that I've been offering for almost thirty years. 2018 marks the final year that I'll be teaching my Process in person. I'm leaving Los Angeles and I'll be presenting an on-line version of the image and marketing work I invented. So, experience the Process as I created it – and enjoy the confidence and ease it produce as you build your career.
---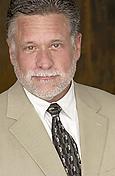 About Sam Christiansen:
Sam has had a career of well deserved lucky breaks (Public Theatre -New Talent, Arthur Laurent's assistant, Broadway Company Manager; Casting director-M*A*S*H, Clash of The Titans, The Champ; Personal Manager-Brian Stokes Mitchell, Jean Claude VanDamme, Rita Wilson) all of which lead him to create his landmark personal branding system and a lifetime of close personal work with actors. (Leslie Jones, Drew Carey, Dan Harmon, Will Wheaton, etc)

February has already arrived and for many actors, the New Year and New Year's Resolutions go hand in hand. Starry eyed hopefuls will imagine networking more, plan to nail every audition, and decide to look into that commercial class they have heard so much about. Unfortunately, keeping these resolutions is not always as easy as dreaming them up…not without the proper guidance.
The first step to keeping your resolution is to treat acting as a business and yourself as the CEO of said business. With this in mind, I have developed a system that enables actors, like myself, to accomplish small manageable goals in a clear and concise manner. I call this the Actor's Business Plan. Give it a try and see how it works for you!
How to Write An Actor's Business Plan:
Trim down your business plan to the absolute minimum. Do your best to omit unnecessary words and communicate your objective and strategy with minimal clutter.
Describe The Struggles/Challenges You Are Having Right Now (no agent, not enough bookings, etc.) Aim high, but also be realistic.
Your Solution Where do you see your career going? What is the best case scenario? (to save money as I make my living acting or to get a recurring role on a hit sitcom)
Business model Create a plan to accomplish your goals. (I will need to make $10,000 a month to live the way I want to live in 5 years)
Target Market With whom do you need to network? Come up with a list of industry professionals (agents, casting directors, producers, etc.) who could help you attain your goals and the ways in which you can meet them.
Competitive Advantage What makes you special? Do you speak Spanish? Are you very funny? Find ways to let your target market know you have these skills. (skill clips, videos, website, etc.)
Management Team Who is helping you achieve your goals and do you need to gather more or better people on your team? Teams may include teachers, coaches, publicists, web designers, etc.
Financial summary What does it look like now and where you want it to be? This is a cost breakdown of what you need to invest in ( classes, tapes, etc.), and how you expect to make it back.
Funding Required Establish a way to make the required money to fund your plans for the business. (Get a job, find donors, etc.)
Once your resolutions are set and the Actor's Business Plan is written, start tracking your results. Compare the number of auditions you had before and after your new headshots, write down the casting directors you have met and the amount of times that they have called you in, and make a list of interactions you have had with your agent.
Endeavor to be all that you can be in 2018. Create your Actor's Business Plan and you will be a whole lot closer to making your resolutions a reality!
---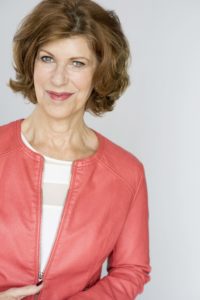 Judy Kain is an actress who has appeared in over 400 commercials. Most recently, she has had recurring roles on The Fosters, Hand Of God and The Odd Couple. Judy currently teaches acting and business of acting classes at her acting school, Keep It Real Acting Studios, in North Hollywood, California.

You read about it all the time: the actor who tells stories about what it took them to become an "overnight success." They talk about auditioning for years, playing summer stock, auditioning, studying, auditioning, working as a waiter, paralegal or kid's party clown, auditioning, studying and then getting the gig of a lifetime.
The moral of every one of these stories is not, "Good things come to those who wait…" The moral is, "Good things come to those who PERSIST!"
Some (very few) actors land an amazing gig that first time. Good for them. But for those of us who don't, our best chance is to keep at it, keep growing as artists and continue perfecting your craft.
That's what people in other professions do. To build their practice, doctors read the latest journals, study breakthrough techniques and continue their education. To make sure customers come back, mechanics stay up on the latest diagnostic equipment and electronics. And to keep their restaurant hopping, chefs work to improve even their best recipes.
There are plenty of ways for an actor to do the same. Take that play that only pays gas money, sign on to do that web series or watch that critically acclaimed Netflix series.
Whatever you do, stay industrious and challenge yourself to do more. If you're in class where you're not challenged enough practice and perform that monologue or scene that's outside of your comfort zone. If it's tough to get stage time in class, find a class where you can work a lot.
Acting is doing. You don't perfect your craft by thinking about doing. You gain more certainty and hone your unique artistic voice by doing. So do more.
Persist and you just might be the next "overnight success."
---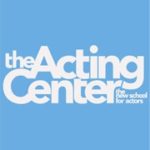 The Acting Center helps actors to gain control over their work, teaching them to rely on their own instincts, imagination and choices. Our scene study and improv classes produce confident actors who bring an original voice to every production.
In fact, the most distinctive thing about an Acting Center student is how different each one is. We train actors to speak in their own artistic voice—producing characters that are rich and layered. They become the artist they always wanted to be.
Theater, television and film are all collaborative mediums, so an actor must work well with other actors, directors, casting directors and many more. Our technique trains them to do just that! That's why directors love to work with Acting Center students.

Conscious in the Room
This one would seem to be obvious—of course you're going to be conscious in the room where you're about to audition, that's what you're there for! But it's sometimes harder than it sounds to remain totally conscious and completely present when your brain is racing around taking in all of the new stimuli and your heart is beating fast with excitement and anticipation.
I have heard many actors tell me they lose their confidence when they walk into the room, and all of their work goes out the window during the read. They feel as if they weren't really there.
This is when you can lean on the body to stabilize you. When you walk in and take your place, take a moment and feel your feet on the floor. Gather strength from the grounded sensation of being firmly rooted to the earth and then take an energizing breath that expands the upper chest, opens the shoulders, and straightens your posture. Now you've truly taken your space and are ready to work.
When it comes time for the reading, it's important that you've prepared in a way that allows you to let go and trust that your hard work will shine thorough with the ease and confidence of the true professional. If you feel yourself pushing or going flat or otherwise losing consciousness, it's essential that you immediately reconnect with your listening. If you've done the work of fleshing out the relationships in the piece, listening will retrigger your emotional connection, allowing you to relax back into the rhythm of a true conversation.
The more you feel grounded the more conscious you'll be as you move from moment to moment—free to listen, react and respond.
It takes focused, conscious work to deliver a great audition, but with a solid technique as your guide you'll ensure that all of your auditions will be alive with humanity: interesting, fun, and surprising.
---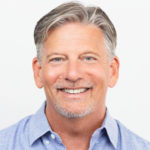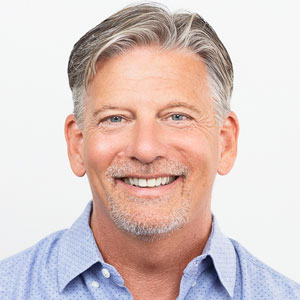 Craig Wallace's background in script development combined with his 16 years of coaching actors enables him to find the job getting moments that others miss. His expertise in breaking down text and years of coaching experience has made him "L.A.'s go to private coach." Sign up for his group or private classes at wallaceauditiontechnique.com.

Auditioning is a solitary process. You receive your sides and read them alone. You do the work of exploring the material as well as your own emotional mapping to find the most interesting intersection between you and the character alone. You sit in the waiting room alone. And finally you walk alone into the room to audition. With no one guiding you, it's easy to get off track.
Let's take a look at how you can stay conscious every step of the way.
Conscious in Preparation
As an auditioning actor, you need a technique that leads you consciously through the preparation process so that each moment you spend on the piece enriches the character and brings the words on the page to life. This technique should act as a benevolent yet strict director, keeping you focused and on track and keeping you away from the second-guessing and neurotic repetition that can suck the life out the final read. Every time you pick up the sides it must be because you are improving the piece and your connection to it. And when you feel this connection, you need to be conscious enough to stop. A good technique, like a good director, tells you how to begin preparing, how to connect fully with the material, and lets you know when you're finished. This is conscious preparation.
Conscious in the Waiting Room
The waiting room presents many potential challenges: a potentially long and draining wait; a comparing mind that may be seeing everyone else as better for the role; loud, insecure actors trying to psyche out the competition; and on and on. It can overwhelm you to the point of numbness.
As well as you may have prepared, if you're not conscious of your needs through this part of the process, it can all fall apart. A good way to keep that from happening is simply asking yourself, "What do I need in this moment?" And then really listen to the answer from your body, mind, and/or heart. Maybe you need to breathe more deeply, maybe you need to get up and walk around, maybe it's water or some food if you're there a long time. How about a really calming playlist?
If you continuously ask yourself "What do I need in this moment?" you'll stay conscious from the moment you arrive to the moment you walk into the room to audition.
Your experience in the waiting room is make or break. Don't just try to get though it—let it nurture you and help you to be your very best in the room.
---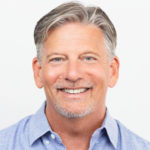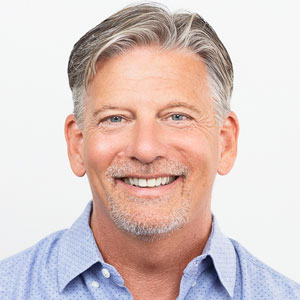 Craig Wallace's background in script development combined with his 16 years of coaching actors enables him to find the job getting moments that others miss. His expertise in breaking down text and years of coaching experience has made him "L.A.'s go to private coach." Sign up for his group or private classes at wallaceauditiontechnique.com

This is part two in the three part series of The Three Pillars of Comedy (part one here)
DESPERATION
Storyline – Desperation is what drives the character's Want in an A storyline and B storyline. The storyline will revolve around a single character desperately wanting something, the obstacles they face and the clever, humorous tactics they use to try and get their Want. I call these storylines the Lovable Loser Storyline. It comes from The Lovable Loser character's defining trait of desperation. Any of The Eight Characters of Comedy who are driving the A or B storyline will step into a hopeful, desperate Lovable Loser Storyline.
The greater the desperation in a character's Want, the more conflict the character will be in, and the funnier the story. Whether the character wants to find true love, a better job, a new apartment, courtside seats for the Lakers, or just peace, they pursue their desperate attempts wholeheartedly, with great optimism.
At the end of the storyline (or episode), the character—more often than not—fails in getting their Want. Sometimes, however, 
their desperate attempts pay off and they do get their Want. If they
 do succeed, they'll find they didn't want it (or need it) after all. Either way, they learn something from it. But that doesn't stop them from trying a new approach (equally desperate) the following week. There is something inherently funny in watching somebody (like ourselves) who hopefully and desperately attempts to fulfill a Want, a wish, or even a lifelong dream.
Characters – Desperation is the adrenaline that fuels the character as they pursue their Want. That desperation is derived from various places, such as the character's history and temperament. This adrenaline energizes sitcom characters, making them slightly heightened, whether it's a single or multi-camera comedy. When a character incorporates this desperation, it is then complemented by other more positive characteristics such as endearing, hopeful and vulnerable. It is what keeps the desperation funny, thus keeping a comedy from turning into a drama.
When a character has a strong Want, high stakes and a heightened sense of urgency, this helps establish the timing, rhythm and pace of the show, bringing to life the Golden Rule of Comedy, "louder, faster, funnier."
The character that fully embodies this desperation is The Lovable Loser, a sitcom's comedic hero. If The Lovable Loser is the lead of a sitcom, they will always find themselves in a Lovable Loser Storyline.
Jokes – As desperation is found in the storyline and characters, it also manifests itself in the writing and the delivery of the jokes. Desperation is one of the underlying components in all jokes, setting the tone, as well as the rhythm and pace, of any sitcom. This is true whether it's a multi-camera comedy, which would have more of a setup/punchline format, or a single-camera comedy, where the jokes come quick and fast.
Whether the jokes are derived from a character's feelings of great insecurity, great irritability, or just from simple naïveté, desperation informs each and every joke. These jokes are written and delivered because the character needs to say them (many jokes come from a character's pain). These jokes are found in the dialogue, actions and circumstances (i.e. what the characters are saying, doing and what's happening to them as they desperately pursue their Want).
---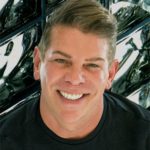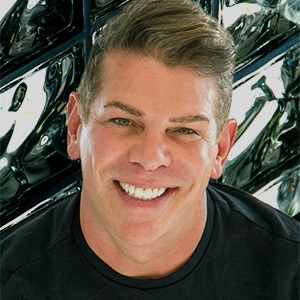 About Scott Sedita – Whether you're auditioning for a co-star or a series regular on a half hour comedy, sitcom guru and acting coach Scott Sedita will teach you The Sedita Method of sitcom acting, which comes with it's own terminology, coined phrases and unique glossary.
Scott's internationally best-selling book, "The Eight Characters of Comedy. A Guide to Sitcom Acting & Writing, 2nd Edition" has sold over 100,000 copies and has become a "bible" to Hollywood comedy writers, directors, producers, and actors and is used as a textbook in over 100 colleges and universities. Find Scott and his staff of professional actors, teachers and coaches at ScottSeditaActing.com.

How many hours a week are you acting?
I'm not talking about auditioning or workshops (they don't count). I'm talking about that rarefied and sacred space where you work on your art. The place where outcome doesn't matter, where there's no getting it right or wrong, and no one's trying to be cool. A client of mine once called this "the sandbox of the creative soul." How much time do you spend in that space, playing, getting dirty and making castles?
Vincent Van Gogh took his own life when he could no longer paint. He didn't take it when he could no longer sell his paintings (he was never financially successful while he was living). He didn't dutifully go knocking on doors trying to sell his paintings, he just painted. I believe that there is something profound to be learned from his creative rigor. He painted because that's what it meant to make art.
Most of us started acting in grade school or high school. It's an awkward age that's full of hormones, heartbreak and hidden desires to fit in. That first time you courageously stepped onto a stage, looked out past the lights, stood in front of some people knew, some people you didn't… and felt something stir inside you, something you had never felt before. Some part of you relaxed and said, "Yes. Finally. I'm home." Some deep, previously quiet part of you woke up and tickled you with that once-a-year magic that (still?) happens when you blow out the candles on your birthday cake. You were home. Your creativity and big, passionate heart was bursting to unfurl stories to the world. Just as it did for Vincent, as he found landscapes to paint, personalities to capture, and colors to enliven.
The magic you make on stage or on set has nothing to do with emailing an agent or putting together the perfect reel. These are the staples of business, the necessary tools of running your business as an actor.
We have glimpses of who we want to be, glimpses of who we can be, and tastes of what it is like to visit that land: a collaborative day on set, an audition at a fancy casting office, or a glowing review.
The actors that suddenly "make it, are the actors that are constantly working on their art. They are acting in class; acting in content of their own creation; performing in a play, improve or standup even when television was their first passion. They are acting because that is what drives them. Keeping their soul in the sandbox for a majority of the time and letting their brains wear the business suit when needed.
Now all this may sound oxymoronic, ironic or paradoxical coming from a life and career coach who helps actors move ahead in the business. But time and time again, this is the conversation I'm having with my actors (and my most fulfilled, most prolific… and yes, most successful actors do this). Your craft is the most important thing in your actor business. Maybe you know this already, maybe you take it for granted, or maybe it's the driving force behind every submission, email, and workshop. Either way, let this simple reminder reignite you to get your butt in class and keep going. Paint your paintings regardless of the sales tag or wall to hang them upon. Every play date you make with your soul will reap far greater rewards for your fulfillment and success than hours trolling the breakdowns or trying to build your twitter following. See you in the sandbox.
---
About Brian: I work in commercials (70+), hosting, voiceover, television, theatre, and print. I've worked on both coasts and around the globe, including Dublin, London, and on the Atlantic, Pacific, Caribbean, and Mediterranean Seas. I live in Los Angeles, but called Manhattan home for 11 years. I freelanced with 12 agents before choosing my current representation. I spent my first two years in New York as an advertising account executive and copywriter for Broadway shows and subsequently worked as a career coach (where I found one of my callings!). I'm proud and touched to say that I help many actors realize their dreams. If you'd like to know more, check out www.BrianPatacca.com, follow me on Twitter or learn about me at About.Me/BrianPatacca. I hope to see you at an audition soon. Give your career a kick in the AAS (Actor Accountability Salon)!
Frustration can arise for just about any actor in the world due to reasons and circumstances beyond their control. There's the frustration when work is slow, when you come in second for a desired role, when you feel unsupported by the cast or crew, when you're low on cash, or when you land roles with which you feel zero connection–to name just a few! When you're in the thick of a messy situation, seeing an upside can be challenging to say the least. But Tim Harford believes that frustrating situations present unique opportunities to tune into creativity and to excel in unforeseen ways. Citing cognitive psychological studies, he illustrates how the predictable step-by-step gains that occur under typical circumstances pale in comparison to those in which messiness enters the equation. Frustration halts complacency and requires problem solving. But Harford warns that obstacles are often accompanied by unwelcome,  unpleasant feelings–and this is why we humans resist hurdles as much as possible. But what we resist, what we don't enjoy, that which frustrates us can lead to a better performance.
Take Robert Pattinson for example. He went from playing Cedric Diggory in Harry Potter and the Goblet of Fire to being cast as telepathic vampire Edward Cullen in Twilight. Although this was a tremendous opportunity for the young actor, Pattinson admitted he had no interest in the character, saying, "When you read the book … [Cullen's] the most ridiculous person who's so amazing at everything. I think a lot of actors tried to play that aspect. I just couldn't do that. And the more I read the script, the more I hated this guy, so that's how I played him, as a manic-depressive who hates himself." Pattinson would go on to portray the brooding and moody Cullen for four years, becoming a teen heartthrob to boot. Pattinson never attempted to hide his frustration with the role during interviews. "My entire performance is based on having extreme discomfort having contact lenses in your eyes," he said.
The Sound of Music is a movie for the ages. Once seen, who will ever forget Julie Andrews as the musical governess sewing children's clothing out of curtains, Christopher Plummer as the uptight Captain Georg von Trapp, and all the adorable singing and dancing kids? It's a movie that people enjoy watching over and over again. But one actor who was cast in the film didn't want to watch it even once! Although Christopher Plummer wanted the role of the romantic lead and was glad to work opposite the multi-talented star Julie Andrews, he was very frustrated with the limitations of the strict and humorless Trapp. "I was a bit bored with the character," he said. Disgruntled on set, Plummer referred to the film as The Sound of Mucus. He found Trapp to be inhuman, and in his frustration, felt compelled to overcome the problem. "Although we worked hard enough to make him interesting, it was a bit like flogging a dead horse," he said. Grinning and bearing the repellent part certainly paid off though: the movie went on to be regarded as Plummer's most memorable film role (among his prolific 50-year career!) the movie won two Oscars and is regarded as one of the all-time best movies by the American Film Institute. Indeed, years would pass before Plummer decided to watch the film. He was pleasantly surprised to see it actually was pretty good–but unpleasant memories of playing the Captain never ceased to cramp his style.