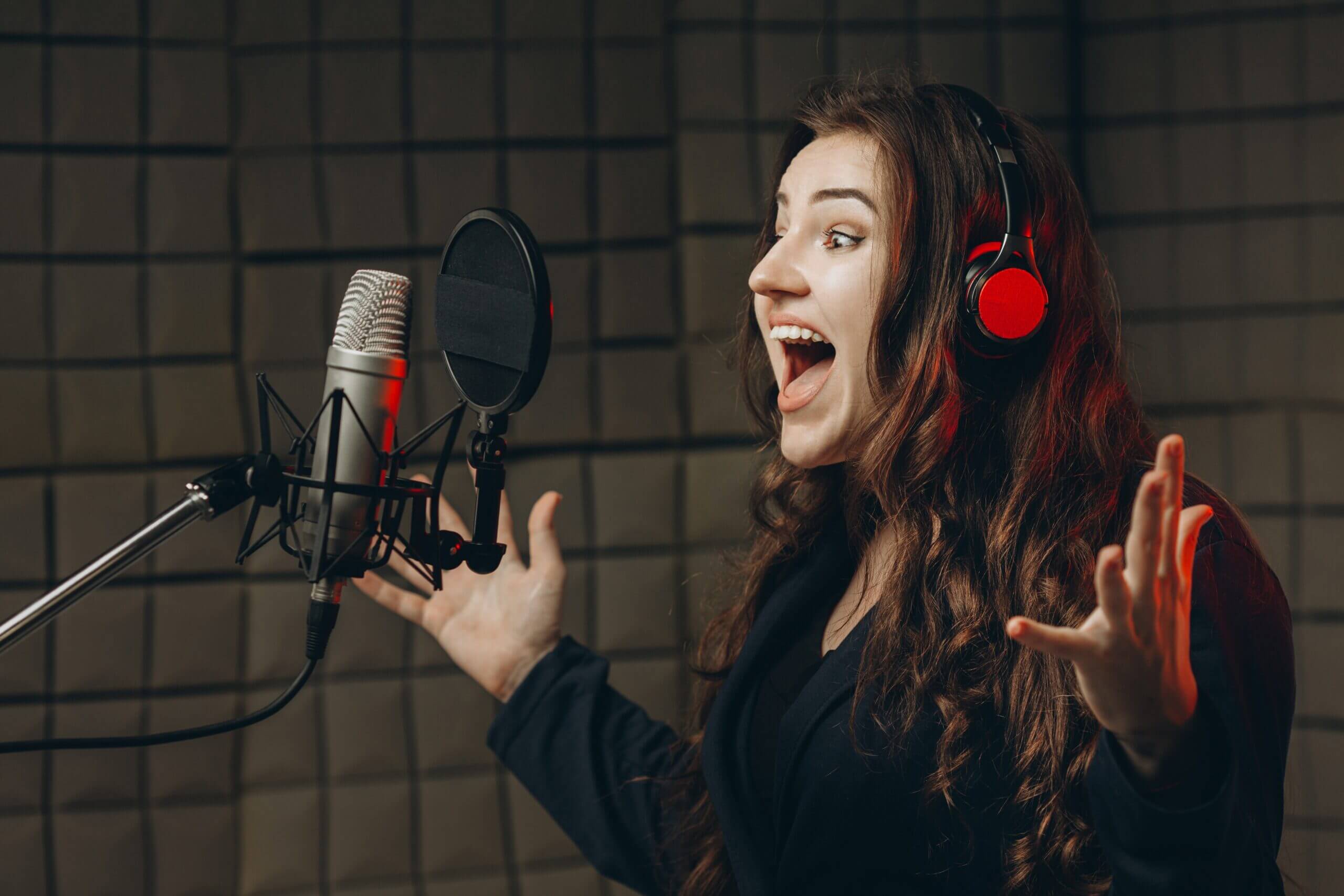 Casting Society of America Artios Award-winning voice casting director Linda Lamontagne shared valuable tips for voice-acting submissions during an interview with "Variety." Lamontagne is known for finding the voices for "Invincible," "BoJack Horseman," "Family Guy," "American Dad," "The Angry Birds Movie," and "Infinity Train." She works with both adult and child animation voices for dramatic and comedic productions. 
Here are her tips for actors interested in voice work:
To increase their chances of finding voice work, Lamontagne advises actors: "If there's a show that you want to work on, blindfold yourself and listen to the show. If you blindfold yourself, you're going to hear rhythm and how they project and delivery and speed. And you can imagine what they're doing when you hear their voice, and that's important as well."
It's also important to Lamontagne that talent be able to demonstrate they can take direction. This starts with performers labeling and slating as specifically directed, which helps her work as efficiently as possible. When actors are sticklers for such details, it helps her to distinguish who they are. She reveals, "It's a big pet peeve of mine. I write this whole diatribe of how to label, how to slate, and if they do it exactly to the way I'm asking, then I can sort it faster. If it just says 'm4a,' I don't know who it is. I can take the picture and Google to try and figure out who it is, but that's frustrating."  
Lamontagne asks actors to slate using their own natural voice. After all, a slate can work as a separate audition. In fact, she's been known to cast people in the past for their personal slating voice. 
She is rather relaxed about what she requires from actors technologically speaking. Lamontagne says actors don't need an elaborate, expensive technical setup to audition for voice work. "I always tell people: Your car is an incredible booth, your closed closet, your blanketed door facing the door." If recording from inside the car, keep the windows rolled up tight and sit in the back seat so you're not directly in front of a window. And, again taking the pressure off of actors, she says the mic on cell phones is surprisingly high quality these days, and so acceptable for auditions.
Speaking just a little bit faster when laying down audio for auditions is advised because it tends to bring out the most in the comedy. "I always think faster is funnier," she shares. Also, for animation auditions, talent should project more than usual. "I always say use your theater voice." 
Lamontagne reveals how casting for voice actors differs from other casting:
"It is different casting because you're having to rely so much on the voice. The world is my oyster—and not even the world—the universe. If I could find somebody on Mars, I would. What's so great about it is anybody can be anything. I look at it as, I have more opportunity in animation than live action because live action is tied to location, appearance, availability. There's so much freedom in recording, especially now, when they've perfected technology to where you can get people at home." 
Being able to work from home was one of the reasons that voice work was so often relied upon during the pandemic lockdowns. Actors who had never before considered voice work jumped into the mix during those difficult times and upped the amount of competition.
Still, Lamontagne is always on the lookout for more voices. She explains:
"I search literally any English-speaking country. I send breakdowns to New Zealand, Australia, Europe, Brazil, all over the place, wherever they want to submit. So I actually go wide to begin with. The issue with that is, I do get 5,000 submissions. You can't do that on an episodic [level], but if you're doing a pilot or series regulars, I do those searches. And I have that library that I keep, and I'm able to pull from those people for [other projects]. In television animation, it is a lot more of an offer situation because you have a short window to get a cast and do a record because they animate off the radio play and the radio play has to have the voices."
She often likes to list multiple roles on her specs so talent can try out for more than one part.  And if actors are auditioning for just one role, she advises they do three takes using different voices to increase their chances of being cast. After all, Lamontagne's job is to find both series regulars and incidental characters, and due to budgetary concerns, voice work often requires actors to perform two or three roles. 
Want to get your acting career started? Sign up or login to Casting Frontier and start auditioning today!
Related articles:
Tips for Slating
6 Tips for Demo Reels
The Benefits of Surrounding Yourself With Creative People