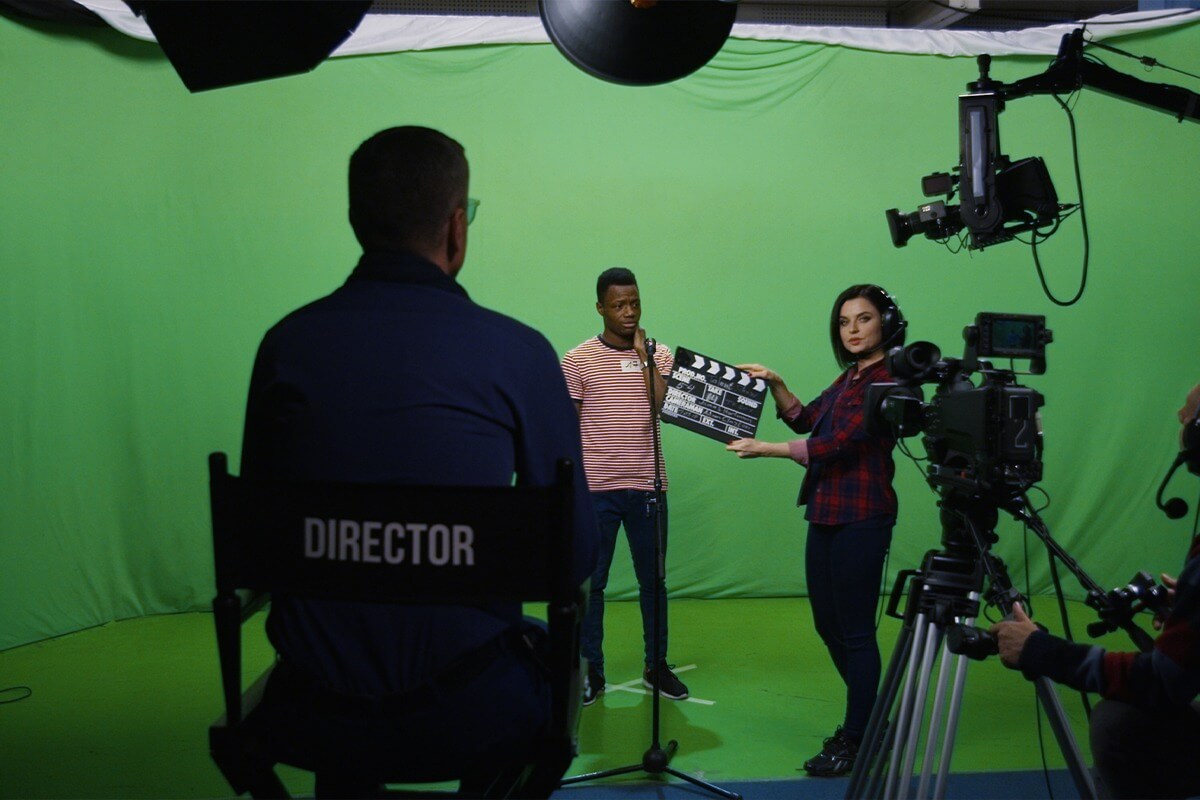 What's most important for aspiring talent to know before embarking on an acting career? Casting directors Diane Heery and Jason Loftus share an assortment of insights about the business and the life choice to become an actor during an interview with the Producer's Toolbox. The Philadelphia-based casting directors make up Heery Loftus Casting, and they cover topics such as training, preparing for the heavily competitive field, and how to conduct oneself professionally on set. 
With over 30 years of casting experience, the duo boasts two Emmy nods—one for casting "Mare of Easttown" and another for the miniseries "Political Animals." They won an Artios Award for casting "Silver Linings Playbook" and received four additional Artios nods for work including the independent feature "Split" and the TV series "How to Get Away with Murder." However, these celebrated casting veterans started out as actors before moving over to casting, so they understand both sides of the equation. Here is their advice to aspiring talent: 
Preparation
Aspiring actors often ask how they can land a small speaking role in a production. Loftus says, "What automatically comes in my mind are the lines and lines of people that are trying to get that one line. Obviously, preparation is extremely important in that." Of utmost importance, an actor must learn the craft of acting. So an actor must be in the practice of acting, whether it be drama classes or other avenues of performing. 
What to consider with schooling

Heery asserts, "I think you either have the innate talent [to act] or you don't. And it's really just finding a school or a class that helps you bring it to the forefront and helps you form it better. But that's a real personal search. Some people are fine in individual classes, in community theater, or at a professional theater who has classes. Some people end up at actual acting schools … Find one that's speaking to you about what your needs are. And also consider that you might have to do multiple schools because you need different viewpoints."
"When you're talking [about] schools for actors, you have to make sure that it's a school that's preparing you for your professional life—that's teaching you things that are going to help you compete as an actor. And the word compete is very important there," Loftus advises. "If you're choosing an acting school, you have to look around the acting and see what the other people in the class are doing. Are they working actors? What are their goals? Do they want to do community theater (which is wonderful)? Do they want to compete with other professional actors? So when choosing an acting school, it's probably one of the most important decisions you make, because if you're going to invest your time in it, you're going to want to make sure that you're being given the tools to succeed in an environment that isn't incredibly forgiving. So you need to be able to navigate those in some way." 
Gaining experience
Loftus insists it's essential to purposefully prepare for the demands of heavy competition and rejection inherent in an acting career. Therefore, he recommends that actors devote themselves to acting any chance they can in any medium. "That can be in any format—any stage, YouTube, the community theater, theater, anywhere. Those are the places where actors learn the craft," he says.
"Good acting is about the truth of what your character is," Heery adds. "And the good stage actors can also do film. They just understand where the focus is. Is the audience a hundred feet away? Or is the focus with the camera six inches away? Then they just know how to do that adjustment. So it's more about just understanding yourself. And the technical stuff comes later as an actor, which is just as important."
What producers expect 
"The expectation of a producer and director is they're expecting the same level of professionalism of that person who's new on set with one line to deliver the same as your lead," Heery asserts. "And that's where the problem comes in because you're new, you're young, and it is your first time, but you have to act like you've been there before. You need to have that confidence in yourself and have done some research about what to expect when you're on a set so you don't look like a newbie."
She likens the work of an actor to a plumber: "When you hire a plumber, you expect him to come with his tools. And it's the same with an actor. They're hiring, they think, a professional actor. They're expecting you to come fully ready. They don't want to hear it's your first job. So that's the difficult line that many new actors have to walk." Loftus agrees, "Producers don't grade talent on a curve … They want to tell a story." 
Working as a day player 
Loftus finds one of the most difficult challenges for new talent is to work in television and film as a day player. He explains, "An actor will come onto set with an entire crew who's been together for four, five weeks—sometimes multiple movies together, actors who've been working together all the way through pre-production. And now you have a day player coming on, and their job is to say, 'Would you like fries with that?' when everyone else is completely in a groove, and they're working through scenes. And a lot of times producers make selections on people that they know can handle that situation." 
A word about confidence
Both casting directors assert, "Confidence is so important." However, they often see confidence without the skill to back it up. Loftus explains. "A lot of what Diane and I see are people who are working their way up in the industry. We cast everything from the one word, the one liner, to number five, number four, sometimes number three on the call sheet." This range covers actors who can carry a scene, as well as who can pull off a whole show. Most work their way up the ladder."