In parts one and two of 'We All Need Affirmation!' we discussed the power of positive affirmations and a number of exercises of changing negative thoughts to positive ones combating those lingering, counter-productive thoughts.  In this final installment, are two exercises on building self-confidence and belief in oneself.
Exercise: I believe in myself.
This next Affirmation will help you believe that you are good enough to be great.
Once again, write this down in your Actor's Journal.
I believe in myself.
Then take a breath and say it out loud:
I believe in myself.
Say it again, quietly to yourself.
I believe in myself.
Feel it, own it and live by it. This should become your mantra, part of your morning ritual. Before you brush your teeth, drink your coffee, or pick up your cell phone, you need to look in the mirror and say "I believe in myself" three times.
You will immediately see a difference in yourself. You will gain a stronger desire to achieve your Want and you will be more positive about your prospects. Incorporate your mantra into your daily life. Say it to yourself three times before you go to class. Say it before you go into a meeting with an agent. Say it after a rough day before you go to sleep.
I believe in myself.
This Affirmation is especially effective before auditions. It will counteract any prior self-doubt and negative thoughts and statements about failing such as "I'm going to screw up this audition." It's equally as valuable after auditions to block any negative thoughts from re-entering your subconscious like "I just screwed up that audition."
Also, to complement this Affirmation, try the following visualization exercise at home or sitting in your car before any audition:
Once again, relax, take a deep breath and imagine the inside of the casting room. Picture yourself standing in the middle of the room performing your scene with focus, energy, passion and the Confidence that comes with being fully prepared. Picture a casting director, writer, producer and director all sitting across from you, smiling, interested, taking notes and circling your name on their call sheet. As you finish your audition, visualize them smiling, thanking you for your work and telling you with a wink that they'll be in touch. See yourself walking out of the audition with your shoulders back and your head held high, proud and satisfied with your audition, confident that you did your best.
Visualizing a positive outcome will fuel you with Confidence.
Exercise: I am a confident actor.
In this final Affirmation, I'm going to help you build upon the Confidence you already have. I'm going to help you find something you're confident about and translate that into your acting. I'm going to help you accept that you can be a confident actor.
First, let's find out where else in your life you feel the most confident. Steer it away from acting. Think of something you know you are good at, something that you believe you can do and do well. We all feel confident about something. Do you feel most confident about your relationships, at your job, playing a sport, schoolwork, giving advice, in sex?
Where are you most confident? Write it down in your Actor's Journal.
I am very confident when I …
Let's say you wrote down, "I am very confident when I am driving." That doesn't mean you have to be an expert or a professional racecar driver. It just means that driving is something you feel sure of doing.
In other words, when you drive, you are not fearful of the road or other motorists. You feel relaxed, yet in control. When driving, you are cautious even when you're talking to your passenger, singing to the radio, or talking on your headset. You feel free, at ease, your thoughts are flowing. You feel confident and the Confidence surges through your body.
Well, that's how you should ultimately feel about your acting, whether it's in classes, auditions or on the set. You should feel comfortable with the material. You should feel at ease in the room. You should feel strong about your intentions. You should feel confident. You should feel like you're a good actor.
I want you to think about that activity, the one that makes you feel confident. Picture yourself doing it in your mind and feel the Confidence rise in you. Attach that powerful feeling to the following words. Write it down and say it out loud three times:
I am a confident person!
Carry that feeling and that positive thought into the classroom, meeting or your next audition. Experience the difference it makes.
Translate those feelings of Confidence into your acting. Say it out loud:
I am a confident actor!
As you work on your Confidence in and out of acting class, this mantra will ultimately become your personal truth.
Now you have four personal Affirmations to work with in gaining Confidence and sustaining it on a daily basis. Take these Affirmations and write them on a Post It. Hang the Post It on your computer, your bathroom mirror, your dashboard or put it in your wallet to always carry with you as a reminder.
I am good enough to be great. I believe in myself. I am a confident actor.
---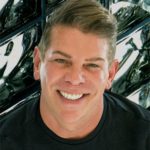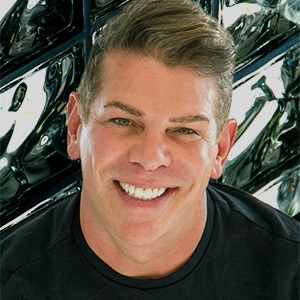 Whether you're auditioning for a co-star or a series regular on a half hour comedy, sitcom guru and acting coach Scott Sedita will teach you The Sedita Method of sitcom acting, which comes with it's own terminology, coined phrases and unique glossary.
Scott's internationally best-selling book, "The Eight Characters of Comedy. A Guide to Sitcom Acting & Writing, 2nd Edition" has sold over 100,000 copies and has become a "bible" to Hollywood comedy writers, directors, producers, and actors and is used as a textbook in over 100 colleges and universities. Find Scott and his staff of professional actors, teachers and coaches at ScottSeditaActing.com.
Comments
comments