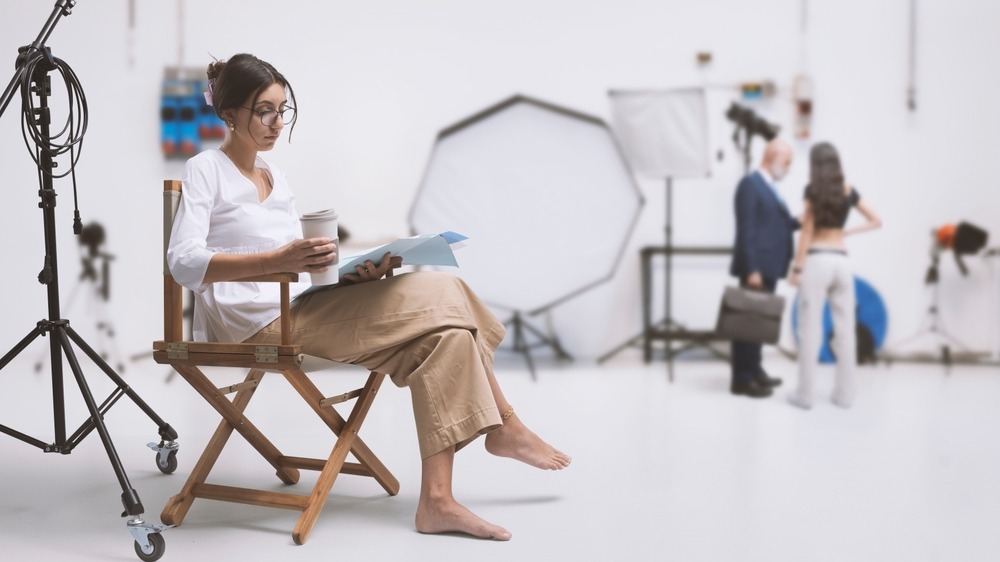 If you're an aspiring actor, you know that navigating the casting process can be tricky. But don't worry, we're here to help. We'll walk you through the steps involved in casting calls, auditions and working with casting directors. We'll also introduce you to Casting Frontier, a valuable resource that can kick-start your acting journey, and provide you with practical tips and insights.
Understanding Casting Calls
Casting calls are announcements to find actors for specific roles in films, TV shows, commercials and more. You can think of them as job listings for actors. They're found in a variety of places, including online databases like Casting Frontier, industry publications and on social media. They usually include a brief summary of the project, the role and the role's requirements, such as age range, the production location and look type (i.e. tough, clean cut, etc.).
There are two main types of casting calls: open and closed. Open casting calls are available to all actors who meet the criteria for the role, regardless of experience or representation. Closed calls are limited to a select group of actors who have been invited to audition or who have been pre-screened.
There are a few important do's and don'ts when it comes to submitting yourself for casting calls. First, make sure you read the instructions carefully and submit all requested materials. They might be things like a headshot, résumé, reel or self tape.
Your headshot should be a professional, well-lit, high-quality photo that actually looks like you. If you don't look like your photo in an audition, you might not be considered for the role, and casting might not want to call you in to audition again because they know what they see isn't what they're going to get.
Make sure that you only submit yourself for roles you reasonably fit, and don't submit for a role multiple times. Once is enough. Also, don't lie in your submission or in your résumé. You'll earn a bad reputation if you exaggerate a skill and need to show that ability at the audition (or even worse, on-set) and can't do it.
Most importantly, don't give up. You probably won't get called in for most of the casting calls you submit for. Casting may get hundreds, if not thousands, of submissions for each role. Not getting called in is rarely personal. Keep trying, keep building your résumé, and don't let a few rejections get you down.
The Role of the Casting Director
In short, casting directors are responsible for finding and casting the right actors for roles. They are the ones who write up and release the casting calls, spearhead the audition process and collaborate with the director and the producers to determine which actors are ultimately cast. They also often negotiate contracts with the actor's agent. You can dig deeper into the role of the casting director here.
Casting directors look for a variety of factors when casting actors, including professionalism, talent, authenticity, experience, look and what you uniquely bring to the role. They also need to consider the chemistry between actors, and the overall tone and creative direction of the project.
In a sea of aspiring actors, it can be difficult to get noticed by casting directors, but here are a few tips to get on their radar. First, you need to have these essentials: a professional headshot, a résumé and a well-crafted reel that shows off your talent. Keep all of these updated on your website, social media and Casting Frontier profile. Having a strong online presence can make an impact as well.
You should also attend industry events, and workshops and participate in local theater productions and showcases. It's important to always keep your interactions with casting directors professional: don't bombard them with messages or calls, or stop by their office uninvited. Most importantly, keep improving your craft so that when you do get an audition you are ready to impress them with your talent.
Once you've been noticed and start getting auditions, you'll want to build professional relationships with the casting directors that call you in. First, you want to show them that you are someone to take seriously. This means being on time, prepared and delivering consistently good auditions. Doing these things lets the casting director know they can rely on you and makes them more likely to want to bring you in for more and more auditions. You can keep in touch with them in a respectful manner by sending a thank-you message after an audition, inviting them to upcoming performances of yours or sending them a postcard about a recent booking.
Preparing for the Audition
The audition is where the casting director gets to see the actors perform the role they've been called in for. Auditions may be held either in person or via self tape.
At an in-person audition, you go to a location at a specified time and perform your scene in front of the casting director and/or their assistant. You will probably have to spend a bit of time in the waiting room before being called in. Do your best to calm any nerves you feel, and don't compare yourself to any of the other actors in the room.
Remember: you were called in for a reason. When you get brought into the audition room, you'll usually have a chance to ask any questions you have. Then, it's audition time. There will likely be a reader (someone who reads the other lines of the scene with you) unless you're performing a monologue.
Your audition will be recorded and you may be asked to perform your audition again with a few adjustments. This is a way for casting to see if you can take direction or to nudge you closer to what was envisioned for the role.
For self tape auditions (which are becoming the norm), you will be given a set of instructions to follow and record your own audition. Then you will follow directions to submit it online. You will need to find your own reader to be off-camera if the scene calls for it.
Self Tape Tips
Record your audition in a quiet, distraction-free space. Your background should be non-attention-grabbing (you're the focus after all).
Make sure you have good lighting and sound so you can be seen and heard clearly.
Read the instructions you've been sent carefully and make sure you follow them to a T.
If you're allowed multiple takes, take advantage by changing up your performance.
This shows versatility.
For both types of auditions, a short portion of the script, called sides, are typically provided to the actor in advance, as well as a short summary of the project and a character description. You will use these materials to prep for your audition. Note that at in-person auditions, actors may be asked to do a cold read. This means you'll only get your sides when you arrive at the audition and will have a much shorter time to prepare.
Being prepared means more than just memorizing lines (though that is important, too). You'll need to take the time to dissect everything that's available to you so that you can form an understanding of the character and develop a clear vision by making strong specific choices in your performance. You'll want to practice your audition so you feel confident in your performance and minimize nerves. You can rehearse either by yourself (performing to a mirror or recording yourself), with a friend or with a coach.
Tips for Actors on a Budget
The acting industry can be expensive, but that doesn't mean you have to spend a fortune to hone your skills. You can take advantage of free and low-cost resources, such as online acting classes, workshops and seminars. You can also find local meetups or events that you can use as an opportunity to network with other actors. Connecting with others in the industry is a great way to gain valuable advice, and find out about events you may not have been aware of. It also allows you the opportunity to form or join groups with other actors where you help each other prep for upcoming auditions.
Post-Audition: What Happens Next
After the first round of auditions is complete, the casting director will review the performances and may ask a select group of actors back for the next stages of the casting process. This can include callbacks, chemistry reads, an interview or a producer audition session. Most of the time, these sessions are held in person. You will get more information about these auditions and what to prepare either through the casting department or your agent.
It's important to be patient when waiting to hear back about an audition. Most casting directors don't mind a quick thank-you note but avoid asking for feedback. Due to the volume of auditions casting directors see, they usually don't have time to provide it. It may take anywhere from a few hours to even a few weeks to hear back…if you hear back at all. If you don't, don't be discouraged!
Rejection is not a reflection of your talent or worth. There are many factors that go into who gets chosen. Decisions are based on who is right for a specific role according to the specific vision of the production, which you have no control over. All you can do is do your best in your audition. If you're not right for a specific role, that's OK! A sign a casting director is a fan of yours is not if you get cast, but if they keep calling you in for auditions. Keep going, keep auditioning, and hopefully, the right fit will come along.
If you do hear back, you might be told that you are being put on "avail" or "hold." This means that you're being seriously considered for the role and should keep the shooting dates open. This is a good sign, but it doesn't guarantee that you'll book the role.
If you are selected for the role, you'll receive further instructions from the casting director, producer or your agent. This may include information about the shooting schedule, your contract and other important details.
Wrapping it Up
Now that you have a better understanding of the casting process, here are some key takeaways:
Casting calls are announcements to find actors. They list information about the project and the available roles. They might be closed auditions (invite only) or open auditions (anyone can submit).
Casting directors are the ones who run the audition process and are responsible for finding the right actors for roles. They expect you to be prepared and professional in your audition.
Actors must prepare for auditions if they hope to succeed. Taking the time to dissect the audition materials you receive, making strong choices and rehearsing can make a tangible difference in your audition.
Look for free or low-cost options and resources to continue to work on your craft, network, grow your confidence and refine your skills.
After your audition is over, it's important to practice patience. You might get a callback, get put on "avail," or you might not hear back at all. It's important not to take rejection personally.
If you're serious about pursuing a career in acting, we encourage you to sign up for Casting Frontier to get access to casting calls, auditions, information and more!
We hope this article has provided you with valuable insights into the casting process. Remember, success in the entertainment industry takes time, perseverance and continuous learning. Keep honing your craft, stay dedicated, and one day, it might all pay off. Break a leg!
Curious about the casting process? Take a deep dive into the steps involved in casting calls, auditions, working with casting directors and how you can find auditions when you join Casting Frontier.
You may also like:
---
Written by Samantha Sullivan