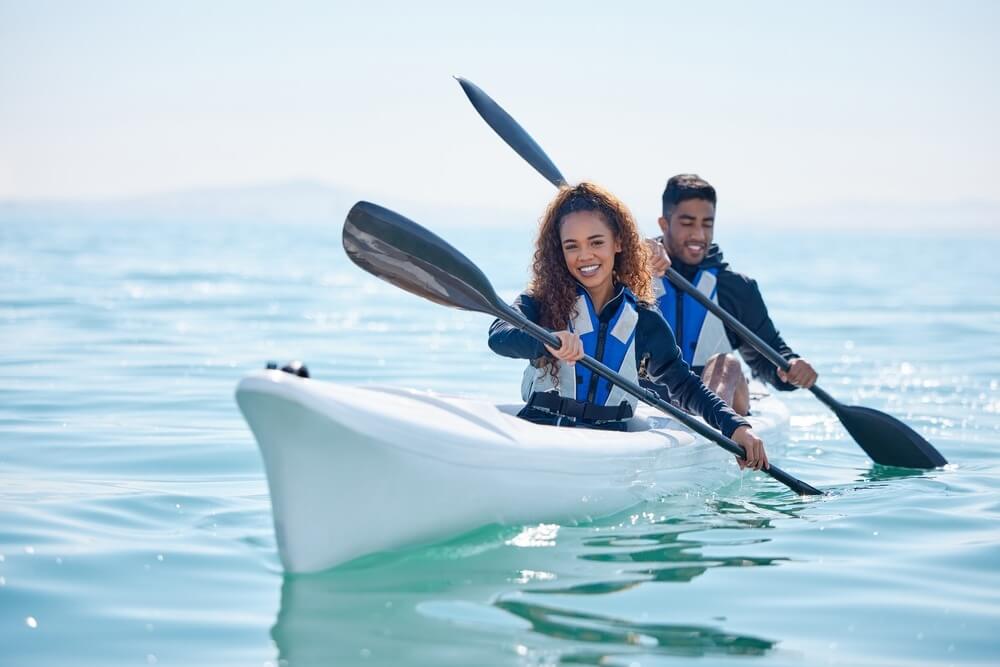 Everybody needs a hobby. And no matter what side of the entertainment industry you're on, we've all got a favorite pastime that helps us recenter at the end of the day.
Our sister site Casting Networks asked casting directors how they recharge when they're off the clock. Here are some of the fun and interesting activities they shared.
Alexa L. Fogel (Creed III, Atlanta, Black Bird)
There are so many different ways. I watch a lot of Scandinavian crime dramas, and I like to cook. Plus, I have a huge extended family and spend time with them. There is an enormous array of things that I really enjoy doing. I do love my work, but I love a lot of other things, too. I'm very goal-oriented and want to do my job well, but I am not a workaholic. I think that when you get to a certain age, you want to make sure your life is a good one. You might not have a perfect work-life balance, but you want to enjoy your life while you're living it.
Read more about Alexa L. Fogel.
Wendy O'Brien (Abbott Elementary, Weird: The Al Yankovic Story, It's Always Sunny in Philadelphia)
I grew up near St. Catharines in Ontario, Canada, and I believe the city has more rowers per capita than anywhere else in the world. It's also kind of a misfit sport. For example, it doesn't require hand-eye coordination like volleyball or basketball.
When I played the latter, I was great at rebounding and stealing the ball, but I just couldn't get it in the net. And the rowing coaches kind of pulled me aside and told me they had a better sport for me. It's height-specific — being tall is good for rowing — and it's kind of a hybrid sport that requires you to utilize both fast-twitch and slow-twitch muscle fibers. Most people's bodies tend to be dominant in one or the other, but we oddballs that really use both tend to find the sport. So, it just happened to be the perfect fit for me, and I went on to row for the University of Washington. After that, I just stuck with it.
I love the sport and still compete all over, including overseas. I guess I'm technically in the "old lady" category now, but we don't row like old ladies. [Laughs] You activate so many different muscle groups rowing, and it's low impact. In theory, it's a sport you can do for your whole life.
Read more about Wendy O'Brien.
Jason Harris (ADR voice casting for Yellowjackets, Bel-Air, Sitting in Bars with Cake)
Well, I love to travel. I've been to Tokyo and Paris and just all over — I'll go anywhere. I also love food and experiencing new restaurants and different types of cuisines. I always try and get the most out of my "cheat days"! And as a sports fan, I enjoy going to away games. I love baseball and hockey, so as a true New Yorker, that means my teams are the Mets and the Rangers.
I also have to show off my little friend over here — this is Bowie [pans camera to reveal an orange cat]. She follows me from room to room, and I'll play fetch with her in my downtime. Maybe she's a sports fan, too! [Laughs] It's just bizarre to me, though — this cat must be possessed by a dog.
Read more about Jason Harris.
Jamie Sparer Roberts (Frozen, Zootopia+, Strange World)
The thing is, my job entails scouting talent, going to movies, watching TV, attending comedy festivals, catching theater shows, and traveling. I love doing all those things, and I feel so lucky and grateful that they're built into my job. My husband and daughter love them, too, so we'll do a lot of those activities together when I have free time. We're also huge animal lovers. My daughter used to show dogs, and we have our own, as well as puppies. The three of us are just super down-to-earth people who like to hang out and be entertained.
Read more about Jamie Sparer Roberts.
Melissa DeLizia (You Are So Not Invited to My Bat Mitzvah, iCarly, PEN15)
Usually, when I have downtime, I try to catch up on all the things that I don't make time for when I'm working. You know, like doctor's appointments and taking my dog to the groomer — super exciting life stuff. [Laughs] But when I actually do have a moment to myself, I enjoy getting lost in a good book. I also always make time to catch up with friends and see my family. Plus, I like to travel whenever I get the chance — I love exploring new places and experiencing different parts of the world.
Want to level up your acting career? Sign up or log in to Casting Frontier and start auditioning today!
Read more about Melissa DeLizia.
Want to level up your acting career? Sign up or log in to Casting Frontier and start auditioning today!
You may also like:
---
Written by Casting Frontier