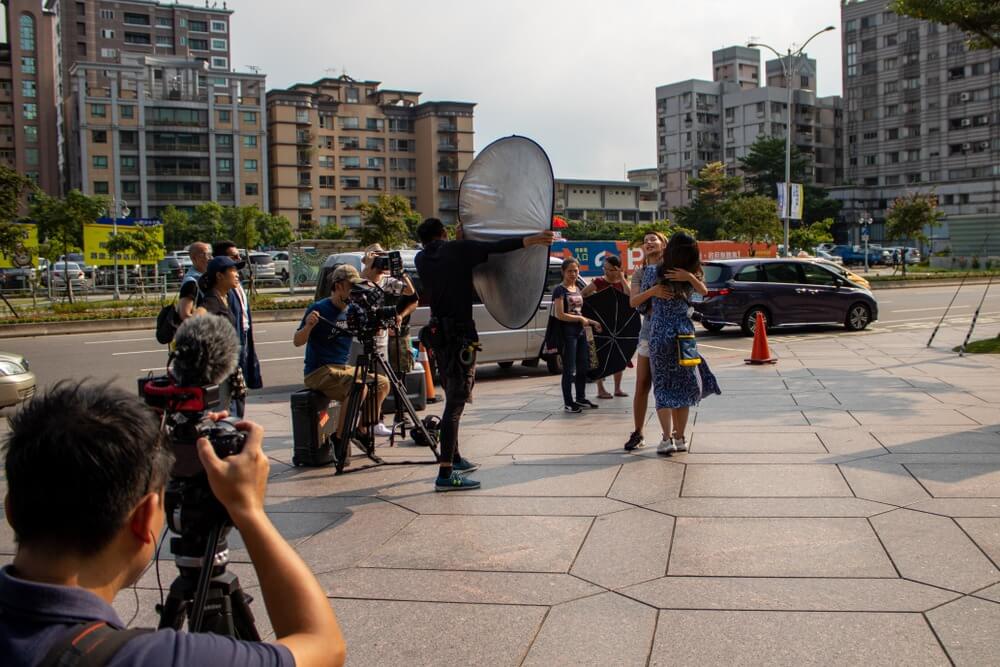 Getting cast for a role can be a challenging endeavor, especially for early-career actors. Independent films can provide great opportunities—and great roles—for actors who are just starting out and for those who are looking to add great footage to their reels, which can be crucial to your success.
Here, we'll provide you with a comprehensive understanding of the difference between indie and larger-budget projects, how the casting process works in the indie film scene, where to find casting calls, tips for auditions and practical ideas for actors on a tight budget.
Understanding the Casting Process for Big-Budget & Indie Films
Indie films are often produced by smaller production companies. They typically have limited budgets and have shorter production timelines than big-budget productions, which means that casting directors need to be efficient and effective in finding the right actors for the roles in these films. Like in larger productions, casting directors work closely with filmmakers to understand the project's vision and casting requirements and facilitate auditions and screen tests.
Since most big-name or established actors are not within budget for indie projects, casting directors must draw on their knowledge of emerging talent that they've seen at previous auditions, theater productions, screenings, workshops and other events. They'll also post casting calls (job listings for actors that include a brief summary of the project and the role) on casting sites, such as Casting Frontier. From there they can review the submissions, which usually include your headshot, résumé and reel to identify potential matches for their characters.
The casting process is often more complicated, time-consuming and more difficult to break into for big-budget films. Although it can and has happened, you may not see see a casting call for a blockbuster film on Casting Frontier often. This is because auditions for these large-scale projects are almost always "closed auditions." This means that actors get invited to audition for the roles through their agents. Very well-established or A-list actors may not even have to audition at all.
For the auditions that are held, the casting process often involves more rounds of auditions, callbacks, screen tests, chemistry reads and negotiations before a decision is made. With more money involved, the stakes are higher and the filmmakers want to make sure they are casting the best and most bankable actors for the roles. Major studios and producers often have significantly more influence over casting decisions and may prioritize established actors to attract a wider audience and secure financing.
Casting Calls for Indie Projects
To get cast in independent films, actors must actively seek out casting calls on their own. The best way to find and apply to these is through online casting sites, such as Casting Frontier. Make sure your actor profile is well-crafted and up-to-date. Include a professional headshot, résumé, and reel showcasing your best work. Regularly check for new casting calls and apply to those that you realistically fit and that align with your skills and interests.
The Audition
After applying to a casting call, you might get asked to audition for the project. Auditions may be held either in person (you go to a location and perform your scene in front of the casting director) or via self tape (you will be given a set of instructions, and you then record your audition and submit it online).
To impress casting directors, you'll want to ensure you are prepared and professional in your audition. Thoroughly research the project and take the time to dissect everything available to you. This might be the full script, sides (a short portion of the script you'll use to audition), an overview of the project, and character summaries. Use these materials to form a clear understanding of your character, memorize your lines and make strong, specific choices in your audition.
Consider seeking feedback from acting coaches or other actors you know and trust. If auditioning in person, be ready to take direction and adapt to changes on the spot. If your audition is a self tape, make sure you carefully follow the instructions. If you're allowed multiple takes, take advantage by changing up your performance to show versatility.
Low-Cost Resources
As an aspiring actor on a tight budget, you can still enhance your skills without breaking the bank. Look for affordable or free acting classes, workshops or seminars in your area or online. You can also find local meetups or events for actors to network and gain valuable advice. This can also help you find out about events you may not have been aware of, and form or join groups with other actors to prep for upcoming auditions.
FAQS About Independent Film Casting
How Do Independent Films Make Casting Decisions?
Casting decisions in independent films are typically made by a collaborative team that includes the director, producer, casting director and other key creatives. Several factors go into the decision of who gets cast. Decisions might be based on who fits the creative vision of the production best, the actor's talent and ability to portray authenticity, their look, chemistry with other actors, availability and the production budget.
Do Actors in Independent Films Get Paid?
It depends on the project. Compensation for actors can vary widely. Some indie projects offer minimal pay, rely on deferred compensation or offer payment in the form of footage for your reel, while others provide standard industry rates. Negotiating terms is common, and actors should always clarify compensation details before accepting a role so there are no surprises.
Who Pays for Independent Films?
Independent films are typically funded by a variety of sources, including private investors, grants, crowdfunding campaigns and the filmmakers themselves. Filmmakers often wear multiple hats and make creative budgetary choices to bring their vision to life with limited funds.
How Long Does the Casting Process Take?
The length of the casting process can vary from project to project. It could take a few days, weeks or even months. Factors such as the project's complexity, budget, delays and the availability of key personnel can affect how long it takes. However, in general, it's still shorter than the casting process for big-budget films due to smaller budgets and shorter production timelines.
Wrapping it Up
The casting process for independent films is a unique and collaborative process that offers aspiring and early-career actors the opportunity to showcase their talent and land roles in unique and innovative projects. By understanding the casting process, preparing for auditions, making the most of limited resources and exploring casting opportunities on Casting Frontier, you can take meaningful steps toward getting cast in indie films and launching your professional acting career.
Looking to get cast in an independent film? Take a deep dive into the steps involved in casting calls, auditions, low-cost resources and how you can find auditions when you join Casting Frontier.
You may also like:
---
Written by Samantha Sullivan