Being paid to go inside
Acting is an opportunity to work on what is inside you, a part that most other professions avoid. It can be painful or scary to look inside, but without this self-investigation, you cannot grow. It is called "growing pains" for a reason. It is in our nature to avoid pain unless we are made to change through pain. But the only way to grow artistically or spiritually is to allow the experience of life's pain to penetrate our hearts without becoming a victim of our own experience.
To look within is to discover, accept and acknowledge your own emotional triggers, struggles and triumphs. This is the process of acting—being willing to feel, being willing to look, and being willing to seek in the moment. It is seeking, listening and discovering… and seeking again. It's not planning the reaction in the scene; it's experiencing the reaction in the moment. This is our climb up the mountain.
One yellow brick at a time
In The Wizard of Oz, Dorothy desperately wants to go home, yet the yellow brick road is lined with treacherous events that could easily stop her from moving forward. If she hadn't taken the journey and accepted the odd and unlikely support along the way from the Scarecrow, the Tin Man, and the Cowardly Lion, she would not have learned her lessons, and she would never have made it back home. She also could have returned with countless emotional scars. Had she not interpreted her trip to Oz as an enchanted dream, the trip would have been a nightmare and she would have awakened needing therapy. She could have said, "Look at what they did to me!" Instead she said, "There's no place like home" and accepted the lesson of her journey! Dorothy trusted the road. She trusted that someday she would get "home."
Dorothy teaches us how to trust in our journey. Like Dorothy, we as actors can trust the road of our artistry. We can also seek answers along the way to guide and strengthen us. We can wake up after each adventure, each audition, each performance with new insight.
By channeling the challenges of life into your art, you'll discover that the art will catch you and help you as you examine the human condition up close.
Getting started on the journey
What is it about acting that you love that inspired you to want to act? Perhaps it's that one performance you witnessed that moved you, opened your heart, and altered your perception of the world.
For me, what inspired me to coach happened when I was working as an actor. A voice spoke inside me on the set of General Hospital and said, "There's something else you should be doing." At the time I was a bit surprised by the communication. I mean, I loved acting, and I didn't know what else I could be doing. So I opened my heart and waited… and continued to get acting work. When I began to teach acting, the voice came back and this time it said, "This is it! This is what you're supposed to be doing." It felt right; I recognized it as the voice of my muse, the part of me that recognizes the function of an artist is to be of service to the art.
The goal of an artist is to listen to your heart and bring forward the voice from within. Those first impulses to be- come an actor, artist, musician, film maker, etc., put you on a path that directs the choices you will make for the rest of your life.
That moment in time, that magical moment, ignites a sacred experience within that can never be forgotten. It is forever imprinted in your destiny. Now the feeling that you experienced, that rush of adrenalin when you made the decision to act, will only exist in the magic of the journey.
It cannot be experienced by talking about it or thinking about it… the "doing" is the feeling. And that feeling is what we as artists must ride on. Not the actual result of our journey, but the magic of experiencing the journey itself.
The process becomes the product. When you focus on the process, you are then free to live in the "now" instead of focusing on the end result. It perpetuates the choice to live with the courage to take the steps to follow your heart.
---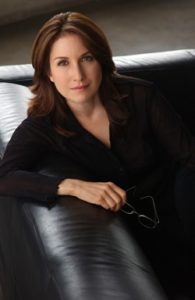 Kimberly Jentzen is a multiple winner of Back Stage Reader's Choice Awards: "Favorite Acting Coach," "Favorite Acting Teacher" and "Best of: Acting Coach". She has directed and/or developed over a dozen plays, including Yolanda King's critically acclaimed homage to her father, Dr. Martin Luther King Jr., Achieving The Dream. Kimberly won a Best Direction award from the Actors Film Festival for Reign. Reign went on to win nine awards including Best Short and Audience Favorite from the Louisville International Film Festival and New York Independent Film Festival. She also garnered awards for her film, Of Earth & Sky. She is the author of Acting with Impact and Life Emotion Cards, available at Samuel French Bookstore and at Amazon.com.
Comments
comments