Training is one of the most important decisions an actor ever faces. You have to pick the right type of class, the best teacher for you and then it helps to do it in the right order. And most of you need to accomplish all of this on a budget, right? That sounds complicated. It's not. Let's simplify it.
This blog probably should have been titled, "The Perfect Class for YOU… at this moment in time." Actors are often way too cavalier about which class they take and when.
Don't put the cart before the horse. Scene Study class is not a good idea before the basics. It's the ongoing class you take once all the heavy lifting is done. This means you get at least one major technique class out of the way first. I would also recommend doing Groundlings or UCB before Scene Study class. Scene Study is the class you are in while you are going out on auditions. Improvisation and Technique will be necessary before you enter casting offices.
The commercial world is a bit different. I like to see actors jump in a good commercial class for a month as soon as possible because you don't need intense training to sell toothpaste. And the money you earn from that national commercial can help you stay in class and allow you to work that survival job less.
When selecting any class, please do your due diligence. Do the research. Don't just jump from class to class because your friends or significant other does them. Find your own classes. It should be a personal experience that works for you.
If you do sign up for a class with a friend, because I know many actors like to do this, do not be swayed by their experience, good or bad. One man's ceiling is another man's floor. In other words, I have yet to meet a couple who successfully navigated Hollywood from beginning to end as a couple. Sure, actors meet on a series, fall in love and stay together. But they weren't together every step of the way through every class together for thirty years. There's a reason you can't name a single couple that did that. It just isn't natural for two different human beings to need exactly the same classes at exactly the same time year in and year out.
Would it kill you to be in the same class at the same time with your significant other? No. But just like dating someone at work, what happens if the relationship goes sour? And you both love the class? And you have to watch the girl you still have feelings for do a love scene in class with some other guy? Fun.
And keep things fresh. Even a great class requires a little break now and then. Studying with one teacher for ten years when you're not working as an actor might be an indicator that some fresh tutelage is needed. Many actors find that by mixing it up a bit they sometimes cause a breakthrough in the work. It's not that your current teacher isn't a good fit, but just the act of mixing it up can create an energy that forces you out of your comfort zone. That should mean growth.
Another important thing to remember about classes is that the most expensive classes are rarely the best. Some teachers know that by creating a higher rate, they present the illusion that their class is one of the best ones. But do you really want to study with a teacher that is all about the money? There are so many great classes that won't break the bank. I urge you to shop around to find those teachers who put their students first.
Most importantly, create a group of classes that will tell us by looking at your resume that you are a well-rounded, well-trained actor. I like to see a bunch of classes beyond college. Nothing you did in college was more than three months concentration so that isn't going to stand up to someone who had a two-year Meisner or Stanislavski on their resume. Add to that a nice array of different classes and I might give you a chance. Then, you can show me in the office what you have to bring to the set.
---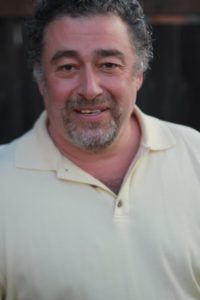 Mark Sikes began his casting career in 1992 for Academy Award-winning filmmaker Roger Corman. In the past 25 years, he has cast over 100 films as well as television series, commercials and web series. He has cast projects for Tobe Hooper and Luke Greenfield and many others. In the past few years Mark has also produced four feature films.
Based in Los Angeles, Mark has cast films for many markets including the United Kingdom, Peru, the Philippines and Russia. Domestically, he has cast films that shot all over the country in Texas, Ohio, Massachusetts, Virginia and multiple projects in Colorado.
He currently teaches three weekly on-camera, audition technique classes in West Los Angeles.  Follow Mark on Twitter @castnguy.
Comments
comments