I recently released a breakdown for a SAG-AFTRA feature film and I thought I would write a blog about my side of the experience as it was happening. I've always considered myself to be the person in charge of Human Resources as it pertains to the cast of any project I work on. I've hired thousands of actors over the past 25 years. If that doesn't make me a human resources expert then I don't know what will. That's what I do as a casting director. HR. And if you want to work more and book better projects, you should think of us that way, too.
What's the first thing a casting director sees when they release a breakdown? Headshots. Lots of teeny, tiny headshots on our computer screen, sometimes thousands for each role. In my latest breakdown I got over 10,000 submissions for only five roles. So how important do you think a great headshot is? It's very important. It's your calling card. It's the first thing we see. So you could easily make the argument that your headshot is the single most important element of the casting process. It can be what keeps many actors from ever seeing the inside of my office. Put "Get great headshots" on the top of any list you have made for 2018.
And just like any other HR executive, I look at what seems to be an endless amount of resumes each time I release a breakdown. Sure, I look at more headshots than resumes because many times the headshot can tell me I need look no further to know I am not bringing you in. But, I look at hundreds of resumes which makes them the second most important piece of your puzzle. If I don't see competitive credits or training why would I ever bring you in? If your format is wrong, you're done. One special skill could get you called in.
The week I release my breakdown is not the week you want to send me a Facebook "friend request." It never fails. I release a breakdown and I get a bunch of friend requests. And I never accept them. Also, if you email me directly that same week please, don't expect an answer. That's not how this works. I get emails from actors I have never met or heard of every time I am casting a project. I am too busy going through thousands of submissions and answering agents' calls and emailing reps back about appointments we are trying to coordinate. So, if you want to lessen your frustration then I would recommend submitting through normal channels and focusing your energies on things that will yield better results.
A week into the process I am still getting submissions. It tapers off but I would say that it takes at least two weeks for them to stop coming in. If I'm moving fast, you better get your materials in front of me that first few days. I've cast roles within 48 hours of releasing my breakdown. The best agents and managers make sure I have their submissions and a phone call within that first 48. On a feature, I spend a couple of days talking to my usual suspect reps, the ones I have the best relationships with, the ones I actually trust. I go through the submissions and select my actors and start setting up appointments. If it's a remote shoot I may ask for self-tapes so make sure you can have an audition in my email in a day or two.
You never know how long my process will last so it is never too late to submit and it is always a good idea to stay on my radar. Your post card or headshot may be just enough to make me think of you the next time I'm casting something.
I may not be the CEO of the project, but I am your direct supervisor and if you remember I'm also the Head of Human Resources you'll have the best shot of working for the company.
---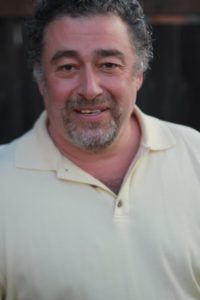 Mark Sikes began his casting career in 1992 for Academy Award-winning filmmaker Roger Corman. In the past 25 years, he has cast over 100 films as well as television series, commercials and web series. He has cast projects for Tobe Hooper and Luke Greenfield and many others. In the past few years Mark has also produced four feature films.
Based in Los Angeles, Mark has cast films for many markets including the United Kingdom, Peru, the Philippines and Russia. Domestically, he has cast films that shot all over the country in Texas, Ohio, Massachusetts, Virginia and multiple projects in Colorado.
He currently teaches three weekly on-camera, audition technique classes in West Los Angeles.  Follow Mark on Twitter @castnguy.
Comments
comments