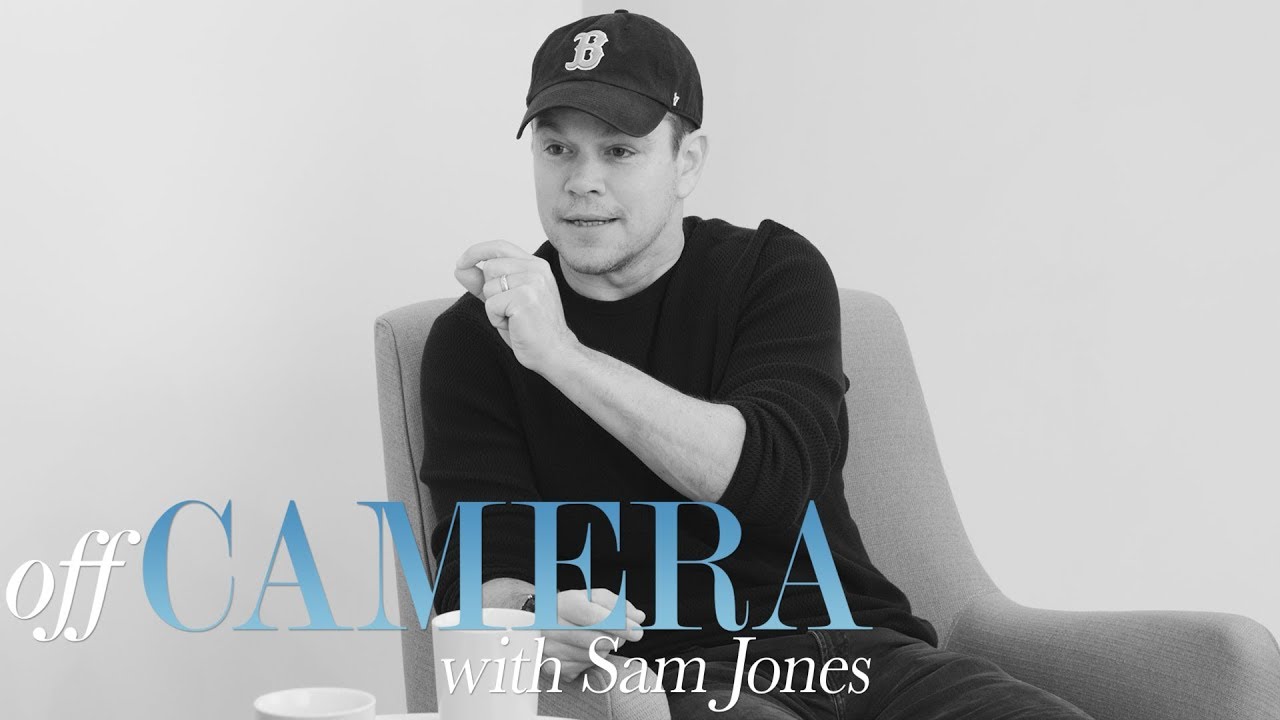 Hollywood is full of super-charged, hardworking stars who often engross themselves in several projects simultaneously, and one of these actors is Matt Damon. The Massachusetts native is known for his never-say-die work ethic whether he's starring in movies, producing films with his close friend Ben Affleck, or writing screenplays. He's consistently starred in multiple movies each year since 1997. And his work has been rewarded with box-office receipts of more than $3 billion in North America, joining the ranks of Hollywood's most commercially successful actors.
"I think my one skill is that I'll outwork anybody. Like I'll work harder," the 48 year old told The Off Camera Show's Sam Jones. "Especially at [an early age], right? Certainly starting out. Ben and I would go to auditions where kids would be there with their parents like their mom was making them go … Like, I'm going to beat that guy. I want it way more than him, right? And then as you gain more experience auditioning, you get better at it, and you start to get feedback."
Damon credits his high school drama teacher, Gerry Speca, with having a big influence on him. Focusing the students on an actor's responsibilities, Speca was known to give five words of advice: "Just do your work, kid." Damon says, "He repeated that so many times to me, and that is what I can always retreat to, that's my touchstone, when in doubt, just focus on the work."
At the age of 18, Damon was thrilled to have his professional acting debut in the romantic comedy Mystic Pizza in which he had one line of dialogue. A year later, Damon and Affleck auditioned for Dead Poets Society. They received a callback and had high hopes for landing the part of a prep school student. But Ethan Hawke swooped down and got the gig. Damon recalls working in a movie theater along with Affleck during the summer afterward, taking movie stubs for audiences to watch Dead Poets Society and having to endure people exiting the theater in tears, moved by the film.
"When I was younger, everybody told me not to be an actor and, to this day, I say that to people who come up to me and say, 'I'm thinking about going into acting, what'd you think?' I say, 'Absolutely not. It's a terrible idea, don't do it,' because that's what everyone said to me, and I think if you're going to make it in this business that is full of rejection and hardship you need to believe in yourself despite what everybody you love and trust tells you," Damon says. Fortunately, Damon and Affleck supported each other through all the times they experienced rejection.
Damon did land significant roles in film, however. While attending Harvard, he was cast as a lead in the sports drama School Ties alongside Brendan Fraser. But when the movie lost millions of dollars, it became clear it would not be a breakthrough role. And he left college without completing his last semester for a promising role in the historical western Geronimo: An American Legend which bombed at the box office.
When the screenplay for the 1996 crime-thriller Primal Fear made the rounds, Damon said everyone knew the part of the stuttering teenage altar boy would be the next big role. So he gave it his all and spent money on a dialect coach. Edward Norton landed the job, making his film debut and went on to receive an Oscar nod for his performance.
It was at this point Damon and Affleck realized they needed to take matters into their own hands and create their own opportunities from the ground up. They co-wrote the screenplay titled Good Will Hunting which was based on an early treatment Damon first wrote as an exercise for his English class. Indeed, at the age of 27, Damon experienced a breakthrough when the film Good Will Hunting was released. He starred as the math genius Will, and he and Affleck received an Oscar for Best Original Screenplay. But Damon insists this wasn't an overnight success; he'd been struggling to break into the business since he was 16 years old.
"The system is not built for you to succeed, you have to break through it," he says.
To date, Damon has earned five Academy Award nominations in all, winning one for the screenplay Good Will Hunting.
Comments
comments