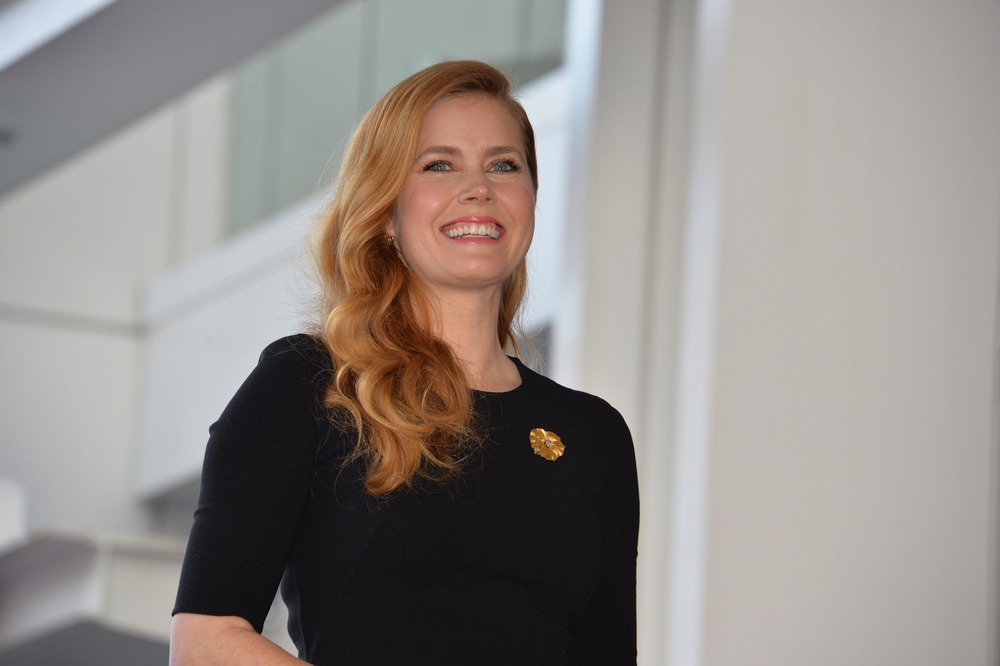 Nicole Kidman and Amy Adams have both had stellar careers. Aside from both powerhouses being a part of the DC Universe, the two actors are reprising several roles years later (Adams as Giselle in the Disney + sequel Disenchanted and Kidman as Atlanna in next year's Aquaman and the Lost Kingdom).
In a 2018 Variety interview, the two superstars speak with an easy rapport–like "kindred spirits," as Kidman says–about on-set experiences as well as aspects of their processes.
As a child, Adams remembers being raised to do as she was told, and she was not really encouraged to speak her mind. In turn, the American Hustle actress has consciously needed to teach herself to break through that more passive frame of mind when it comes to her acting career.
Playing the ambitious Lynne Cheney alongside Christian Bale in Vice, Adams told Kidman, "[it] was strangely empowering because I would go on set and have these debates with [Director Adam McKay] as Lynne Cheney, so we would talk about the political events of the day, and I would imagine Lynne's point of view."
Both actresses expressed having a hard time learning lines in general and needing to dedicate a good amount of time to the task. Kidman shared, "I have a tough time learning lines. There's different directors, and sometimes there's improvising; sometimes you can move around the line and fill in, and other times it literally is to the rhythm, to every piece of punctuation. You take a breath when they want you to take a breath."
With all the various styles of directors an actor encounters, Kidman says, "People say, 'What's your process?' Well, it changes every film."
Amy recalls how she had to learn to become more flexible, saying: "I think that it's so important to have the adaptability because you never know the actor you're going to be working with, the direction, what the day calls for. I always find that if I go into a scene with an idea of how this scene is going to go, it never goes that way. And that's when you get lost when you're trying to steer the scene. I used to try to steer scenes and I would get really panicky. There was this scene in The Master where I was supposed to wake [Joaquin Phoenix] up and he wasn't waking up. I freaked out. I'd pour water on his head now; I'd be like, 'You want to play that game, Joaquin, here you go.' I didn't roll with it, and I learned a lesson from that."
While growing up, Kidman was a very shy child and even had a stutter which she only gradually overcame. But, contrary to what one might think, her shyness is still something she has to worry about. Kidman reveals, "If I'm willing to speak up and not be obedient all the time, then I'm free, and I do much better work. But if I haven't worked for a long time, I'm a little bit rigid and scared."
Rather than shyness, Adams shared an obstacle that periodically interferes with her performance. It's when she feels compelled to please somebody. "When I'm trying to please the director, I'm not thinking about the character anymore. You do a take, and they call 'Cut,' and I would immediately look for them to tell me if it was okay. And I had to train myself out of that."
Kidman finds that while pleasing others can sometimes really work well on set, other times, being well-behaved can stop her from boldly incorporating her own ideas. "Now what I've trained myself to do is just do it. I never ask; I just do it. Because then it's being true to the character and who I am."
Want to get your acting career started? Sign up or login to Casting Frontier and start auditioning today!
Related articles:
Nicole Kidman on the Challenge of Playing Lucille Ball
Why Do Actors Smoke?
Jobs Actors Had Before They Were Famous