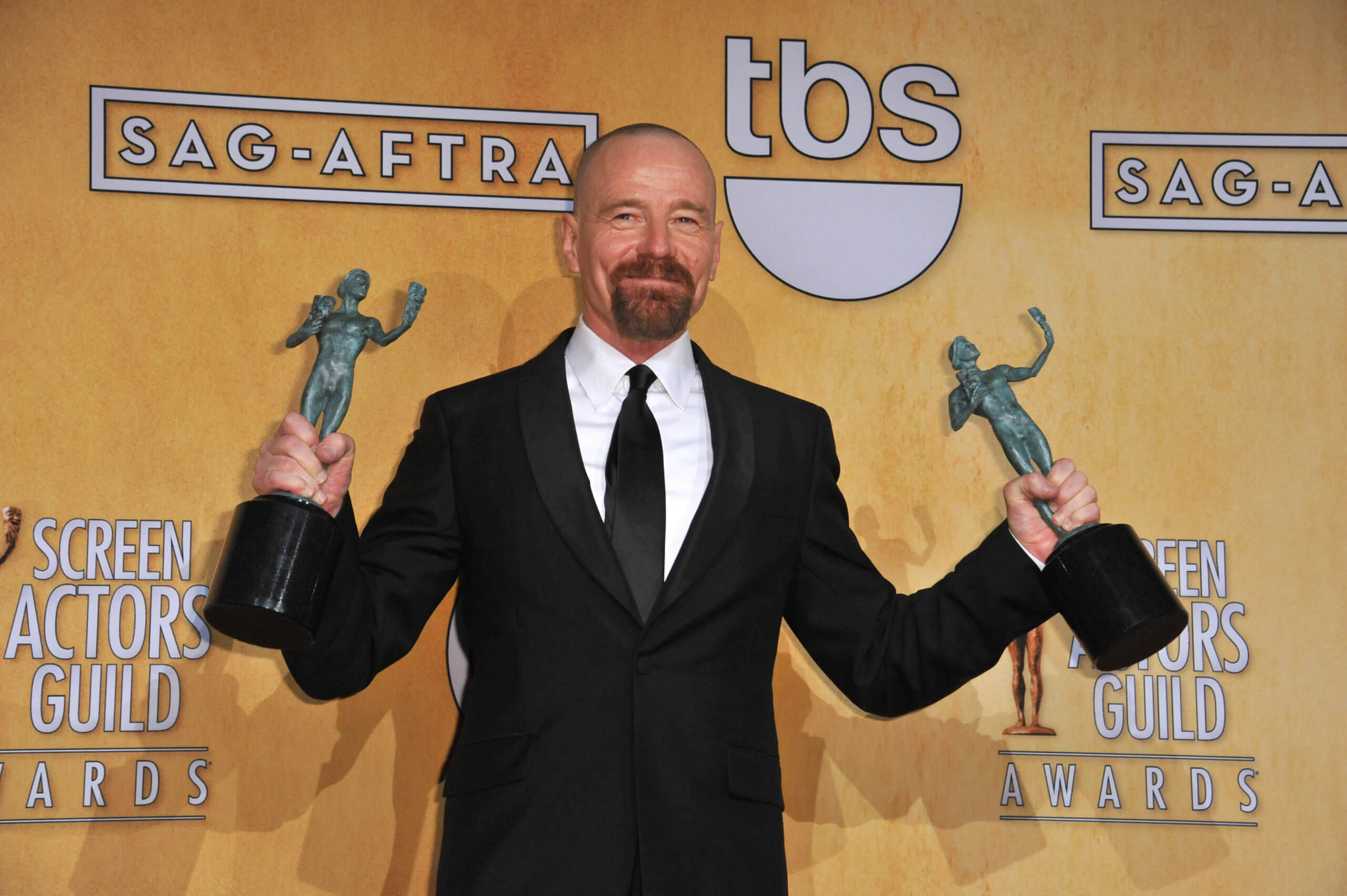 Acting great Ben Kingsley once remarked, "As an actor, there's no autonomy unless you're prepared to risk the possibility of starving." Performers boldly put themselves on the line with each character they portray, but some of their gutsiest moves are career decisions. But what do actors consider to be the greatest risks of their career? Here are eight thespians discussing their biggest professional decisions.
Katey Sagal
Katey Sagal, best known for playing Peg Bundy on Married … with Children, told New York Mag, "There have been a lot of projects I have been involved in that didn't look like they were going to go, and then they go. 'Married … With Children' was one. Nobody believed in a new network, nobody believed in a raunchy television show." The Sons of Anarchy star continued, "At that point I just needed a job, so I was happy they liked me. But I never thought it would be successful, it just seemed too out of the box for what was going on at the time. So, I think all of us at that time felt a little bit victorious, a little bit of a chuckle of, 'See? We showed you.'"
Matthew Morrison
Glee and Hairspray star Matthew Morrison reflected on his biggest risk, responding, "I think just moving to New York City right out of high school. I grew up in Southern California, and sometimes I look back and I'm in awe of my 18-year-old self to have the courage to come out here and try to make it [in theater]. I think that was the riskiest thing I've ever done."
Andie MacDowell
Groundhog Day's Andie MacDowell said of her biggest career risk: "Probably moving to New York when I was 20. I didn't know anyone and I moved to New York, and nobody in my family had done anything like that. It was pretty crazy, and it panned out okay."
Dean Winters
"Becoming an actor. My parents were freaked out," Brooklyn Nine-Nine's Dean Winters says. "I started acting when I was 28. At that point in your life, you are supposed to know what you are doing. And at 28, I was like, 'I'm going to become an actor,' and it took a while to prove to them that I was right. My mom was like, 'You don't have insurance!' And when I finally got my SAG insurance, I think my parents were cool with it. And then they see you on TV and everything is fine."
Jenna Rubaii
Broadway actress Jenna Rubaii describes her biggest risk as "staying in New York and not taking certain jobs that would take me out of New York. That means giving up job opportunities elsewhere. There's so many other jobs like Vegas or even sometimes in California, even cruise ship gigs … giving up guaranteed long-term work for the opportunity of staying in New York and waiting, waiting, waiting."
Bryan Cranston
Bryan Cranston told Financial Post, "The riskiest career decision is to go into this career. You have to be a risk-taker of some degree to be able to say, 'Alright, I'm throwing it all out there. Whatever happens, happens. I want to be an actor. If that means sleeping on someone's couch for the rest of my life, then that's what that is." After starring in huge hits like Breaking Bad and Malcolm in the Middle, it's safe to say Cranston's initial boldness certainly paid off. 
Candace Cameron Bure
Candace Cameron Bure became famous playing D.J. Tanner on Full House, a role she reprised as D.J. Tanner-Fuller on Fuller House. She told Forbes, "My biggest risk was stepping away from the entertainment industry at such a young age. Following 'Full House,' I got married at 20 and moved to Canada with my husband to support him. I took 10 years off from the entertainment industry to raise my family." 
Sylvester Stallone
In 1975, Sylvester Stallone was a struggling actor whose wife was pregnant and he could barely pay the rent on his Hollywood apartment. It was at this time Sly wrote the screenplay, Rocky. Producers offered to pay generously to bring the story to the silver screen provided it starred one of the established actors of the day—which immediately excluded Stallone from portraying Rocky Balboa. But Stallone was determined to play the film's lead, so he rejected the tempting deal. Finally, the production company agreed to allow Stallone to star in the film, but they withdrew the financial offer altogether. Well, Stallone's risk certainly paid off in the long run. Rocky went on to win the Best Picture Oscar which propelled the actor's career and earnings for decades to come.