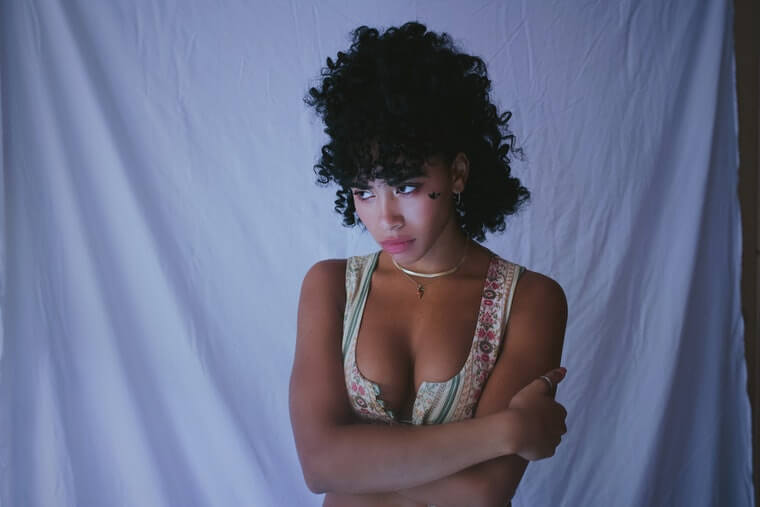 Musician and actress Herizen Guardiola started out in the entertainment business as a teenager and has continued to nourish her career over the years.
You'll most recently recognize Herizen from Netflix's cheerleading series Dare Me and the Starz hit series American Gods, where she stars as 'Oshun,' the Yoruban goddess of love, purity, and fertility.
While it's great to set goals, achieving the goals is the real goal. The journey from now to where you will be in the future is what makes life so fascinating. Herizen Guardiola's destination is self-satisfaction and her journey to that destination is what allows her to share and relate special parts of her life with you.
Your priority is music. Amid the pandemic in 2020, you released your latest EP, Demon, a follow-up to your 2018 debut EP Come Over to My House. What differences do you see in yourself and your music as you matured in between albums?
My priority is whatever project I'm working on at the time. In order to do my best, I have to give myself completely to the task at hand. I see the same differences every time I make something new because I write from my past and present experiences. [In] this EP I simply allowed myself to feel/express my dark side, my pain.
What difficulties did you run into due to Covid-19 (or difficulties in general) while working on Demon?
Like most people, it was difficult to work with other artists due to social distancing. But I was lucky enough to be quarantined in a town where all my friends live (Eugene, OR). We were and still are very self-sufficient and creative and didn't let our circumstances define that year. We made the most incredible music videos [In fact,] we filmed everywhere and had to get creative due to our lack of resources. [The various filming locations] ended up making my videos look so different and indie. Hellboy is my favorite video so far.
Before we delve into your latest projects, let's talk first about your debut as Mylene Cruz in the Netflix original series The Get Down, by Baz Luhrmann, when you were 20 years old. What things about acting and being on set do you know now that you didn't know back then?
I was 18 when I started filming The Get Down and I knew absolutely nothing about acting. I've come a long way and learned so much it's hard to write it all down haha. But, it's been an awesome ride.
The Internet has you listed as an Afro/Black Caribbean-American. Is this correct? Tell us about your heritage and why it's so important to be yourself and represent who you are.
I am Afro Cuban, my mother is Jamaican/English and my father is Cuban. I am an island gal thru and thru and proud to be.
You're a vegetarian and have a healthy outlook on life. What makes you feel great?
I am now a pescatarian because I felt like I needed more protein in my diet, my body was aching for it. As far as my outlook, I think if we all listen to our bodies it's almost impossible to not be healthy/happy. I try my best to do [that] as often as possible… when my mind's not getting in the way that is.
What advice do you have for 20-somethings who are looking to break into show business?
If it's your passion and you can't see yourself doing anything else in life, take the leap and do it with an open heart and mind. Love yourself through it because it can be a bumpy road, and don't listen to negativity/fear because who needs that?
Anything else you want to say?
It's not about the destination, it's about the journey.
-Herizen Guardiola
—
This interview has been edited and condensed for clarity.
---
Written by Ilana Rapp
Ilana Rapp is a media-savvy Generation Xer with instinctive wit, quick humor and a taste for deep human emotions. As a former (child) actress with Broadway, film and television credits, she is adept at, well, lots of things. She blogged on The Huffington Post and writes entertainment pieces for Casting Networks, Casting Frontier, NYCastings, Mupo Entertainment and New Jersey Stage. She is a huge fan of the television show V. Ask her why her favorite number is 22. Follow Ilana on Twitter @IlanaSpeaks22