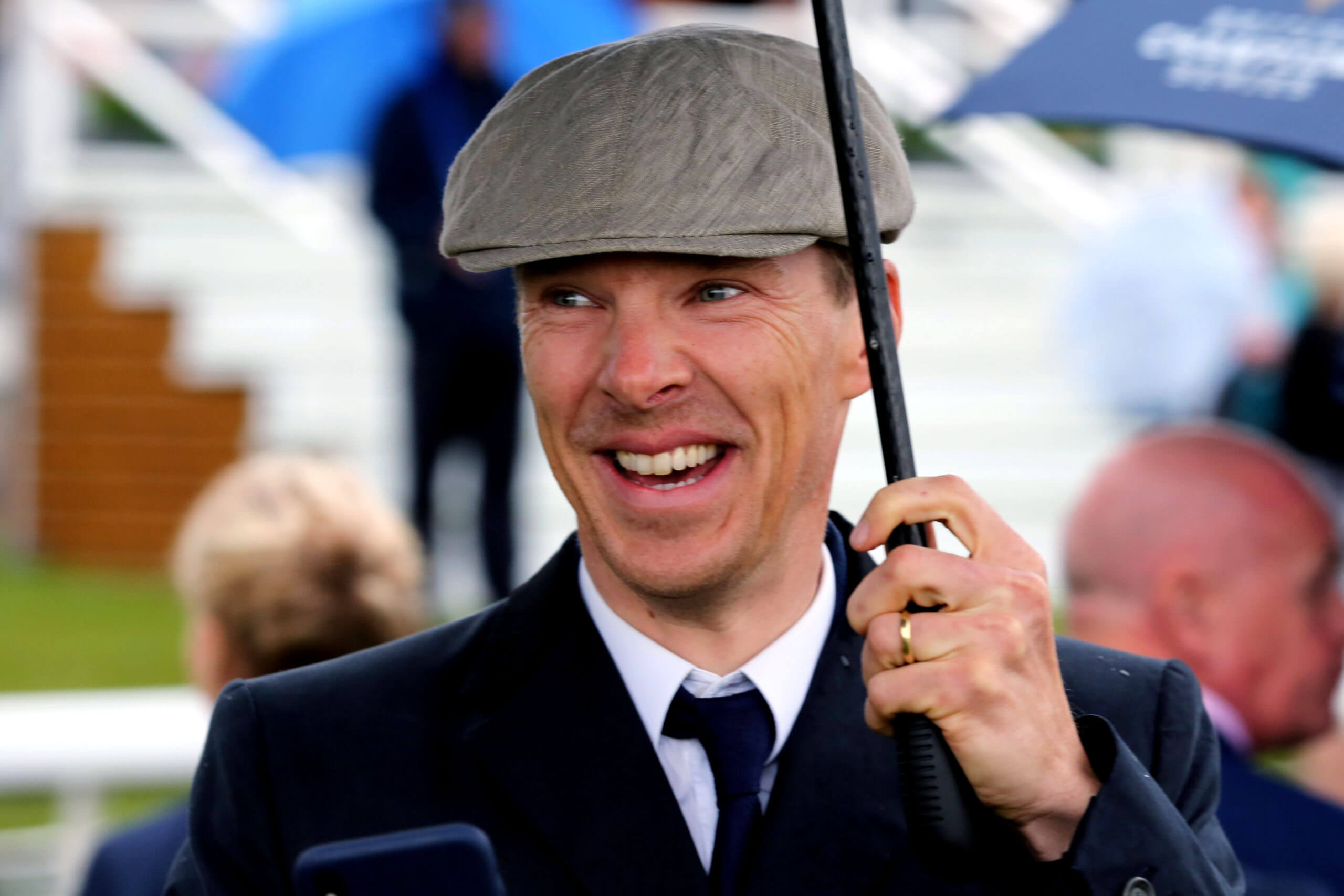 Benedict Cumberbatch described the "horrible" process of losing 21 pounds for his role in The Courier. While the dramatic weight loss left him feeling "very vulnerable," it helped him emotionally prepare for the strenuous role.
The Role
The British actor stars as a true-life spy Greville Wynne in the Cold War thriller. Wynne was a quiet British businessman who became an international spy in the early 1960s. He became known for acting as a courier to smuggle crucial intelligence to London from the Russian source Oleg Penkovsky. In fact, that top-secret info helped diffuse the Cuban Missile Crisis.
The Portrayal
Cumberbatch wanted to accurately portray the historic figure's deteriorating health while starving in prison for 18 months. To do so, Cumberbatch needed to appear emaciated. Therefore, the already slender actor dedicated himself to shedding some pounds over three months.  
The Weight-loss Process
"I lost about a stone and a half (21 lbs). It was through the usual methods of dieting, but also some extreme exercise," he said in an interview with CinemaBlend. "I was very fit and it was all done in a healthy way. It wasn't about atrophy or lethargy. [Rather] it was very much about trying to shed everything to shrink wrap my body mass around muscle." His routine included "lots of cold water, swimming and exercise, and healthy foods."
But in time, the Doctor Strange star was disturbed by the process. "When you do start to feel slightly kind of, I can't remember what the word is when you … it's horrible, but it's basically a description for self-digestion, you also have to strip away muscle. And that's a very nasty thing to be doing," he shared.
The Emotional Connection
Losing the weight helped Cumberbatch better understand how Wynne was feeling while imprisoned. "You get very disoriented, you feel dehydrated, you feel hungry all the time. You feel emotionally and physically very vulnerable. All of which plays very helpfully into a character that must have endured this for months, if not years," the Emmy-winning actor said. Indeed, he revealed he felt "a bit" of mental instability as well.
But the celebrated actor carried on with a sense of purpose and a duty to his character. "You do feel a responsibility to bring a story to light that a lot of people either forgotten or never heard of," Cumberbatch explained. "This is an extraordinary character, a humble man from a very humble beginning. [He is]an ordinary man, an everyman hero who has to do something quite extraordinary and not only for his country and his family."
Espionage-related movies are not new to Cumberbatch. He earned an Oscar nod for his portrayal of the cryptanalyst Alan Turing in the 2014 historical drama The Imitation Game. Additionally, he played Peter Guillam in a version of John Le Carre's Tinker Tailor Soldier Spy, which topped the British box-office chart for several weeks in 2011. 
Dominic Cooke's The Courier opened in theaters nationwide on March 19. It stars Benedict Cumberbatch, Merab Ninidze, Rachel Brosnahan, Jessie Buckley, and Angus Wright.