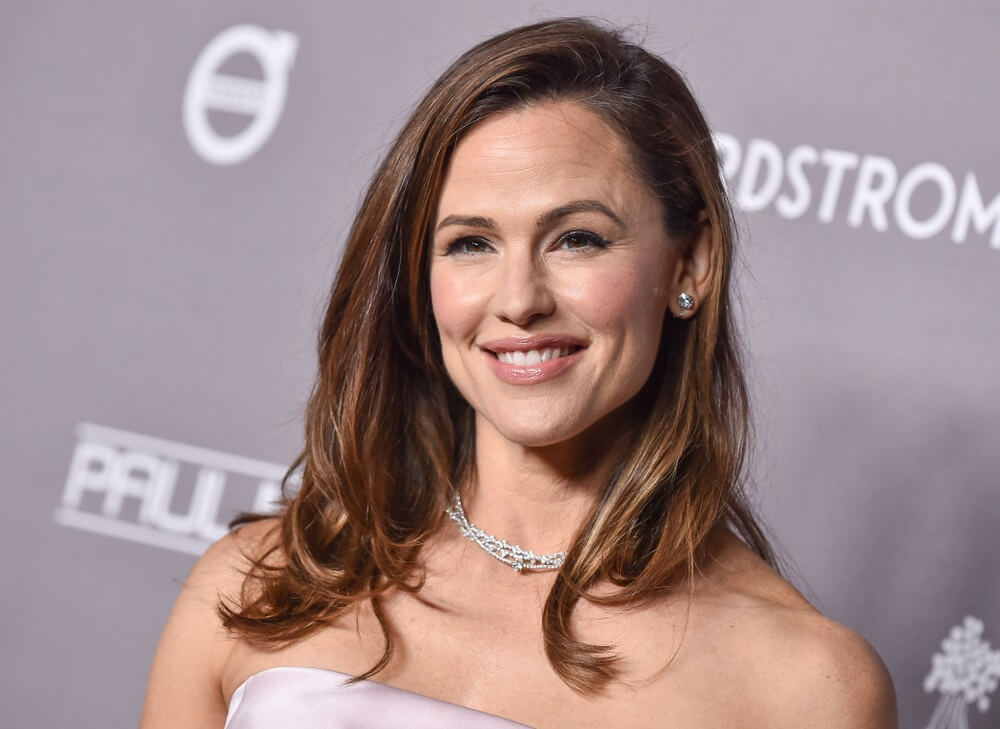 Being an actor is full of adventure, wonder, and purpose, but it also comes with some unwelcome realities. There's the rejection one must be able to endure, and then there are the inevitable auditions that take a turn for the worse. Always an intriguing topic, thespians are known to share their audition war stories like sailors on the high seas with their life journeys tattooed onto their skin. The tales reflect personal and pivotal moments in their career, and through their sharing, they let other actors know they're not alone in their struggles. Here are a few actors who've suffered through cringe-worthy moments in the audition room and ventured back to tell the tale.
Jennifer Garner
Peppermint star Jennifer Garner recalled her worst audition on The Tonight Show Starring Jimmy Fallon. As a newbie, she strictly adhered to callback wardrobe protocol, making sure to wear the same outfit she wore at her first call. But after being asked to return for the same role four times, it was her limited wardrobe that drew a little too much attention from casting. "We do want to bring Jennifer back," casting told her agent, "but does she have any other clothes?" Mortified at the memory, Garner says, "I didn't get the job." But not to worry. Her prolific career includes winning a Golden Globe Award for her portrayal of CIA officer Sydney Bristow in the spy-action thriller Alias.
Eddie Redmayne
Fantastic Beasts actor Eddie Redmayne has received much acclaim for his performances in films like The Theory of Everything for which he won an Oscar. But A-list actors like Redmayne are only human and have experienced their share of bad auditions. While promoting the film Fantastic Beasts and Where to Find Them in an interview with Uproxx, the star recalled a cringe-worthy audition for the part of Kylo Ren in Star Wars: The Force Awakens. "With films that top secret, they don't give you the actual lines," Redmayne explained. "So they give you a scene from 'Pride and Prejudice,' but then they tell you you're auditioning for the baddie. If you're me, you then put some ridiculous voice on."
Specifically, he adopted Darth Vader's vocal style while attempting to pull off the villainous Kylo Ren, and he persisted with this creative choice for about ten takes. Finally, the casting director asked Redmayne, "You got anything else?"
Truth be told, Redmayne, while auditioning for The Hobbit's Bilbo Baggins, similarly emulated another actor's performance. That is, he essentially copied Ian Holm from The Lord of the Rings. "I thought I was being brave, you know," he said. He was immediately interrupted by the casting director who told him, "No, no, no! Own voice! Own voice!" He was not called back.
Aaron Paul
In an Actors on Actors interview, Aaron Paul recounted a Cloverfield audition for which he was excited and had thoroughly prepared; but unfortunately, it turned into a nightmarish experience for the Breaking Bad star. His ability to recall the three pages of the monologue was crippled after the film's producer asked him to recount an awkward audition story from the past involving a magic trick that bombed and Tom Cruise. Normally one to fight through to the end, it's the only audition Paul ever actually gave up on.  Listen to him recount the experience here:
Dave Franco
If Beale Street Could Talk actor Dave Franco recalled a time from his earliest days of auditioning when he was asked to slate before exiting his audition. Being so new to the game, Franco didn't understand the term "slate." So, he did his best to accommodate the casting director in her request. Being that he thought she wanted him to "sleep," he tilted his head back and closed his eyes.
David Harbour
David Harbour is famous for his portrayal of Chief Jim Hopper in the Netflix series Stranger Things for which he's received Primetime Emmy and Golden Globe nominations. But in 2003, Harbour experienced a humiliating stage audition for the jukebox musical The Boys from Oz starring Hugh Jackman. Harbour's talents are in acting, not singing, so when he was invited to meet with Jackman in New York for a potential role, Harbour clearly stated he'd only consider meeting as long as he wouldn't be required to sing. With the assurance he wouldn't be asked to sing, Harbour traveled to meet with Jackman. Once he arrived, Harbour was shocked when he was thrust on an audition stage with sheet music in hand and told to sing.  
What's your worst experience in the audition room?
Want to get your acting career started? Sign up or login to Casting Frontier and start auditioning today!
Related articles:
Reap the Benefits of Poetry Slams and Spoken-Word Events
Elizabeth Olsen on Why She Loves to Audition
Fitness Trainer Jason Walsh on Preparing Actors for Movies