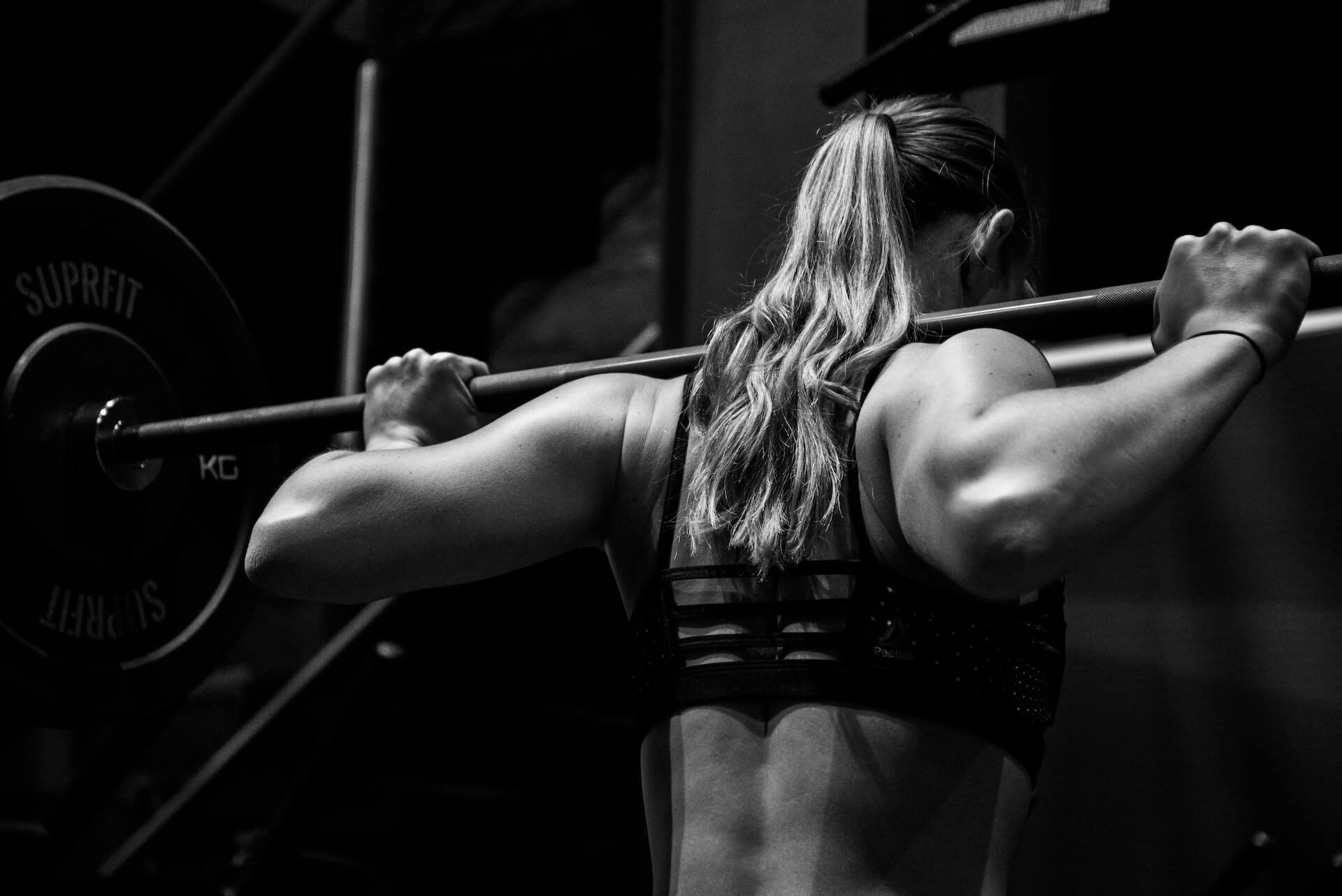 When a big acting role calls for specific physical preparation with a fitness deadline, many celebrity actors call on movement expert Jason Walsh. The Los Angeles-based personal trainer is famous for whipping actors into shape and sculpting bodies in the pursuit of developing their unique characters.
In the above Vanity Fair video, Walsh straightforwardly shares his approach and takes a lot of the mystery out of the transformative process. But it's certainly clear he pushes actors hard to reach their physical and athletic goals. Whether an actor seeks to overcome an injury for a role or to bulk up, fight, run, wrestle, or dance in character, Walsh develops a plan to make it happen. And he finds a way to acclimate actors to any number of variables they'll experience during the shoot. He says:
"The variable involved meaning are they going to be in the desert? Are they going to be carrying heavy weight, you know, an exoskeleton? How physical is the role? But a lot of it has to do with the background. Are they a novice? Have they ever trained like this before? Believe it or not, what we're doing is really helping these guys with character building. I want to enforce that character."
Some of Walsh's clients include Jessica Biel, Matt Damon, and Mandy Moore. He helped Bradley Cooper gain 40 pounds to resemble the real-life Navy SEAL Chris Kyle for American Sniper. He devised a high-intensity training program with little-to-no-rest for The Office actor John Krasinski for the Benghazi-based biopic 13 Hours playing the private military contractor Jack Silva. Walsh prepared Emily Blunt to safely wear a 70-pound exoskeleton while portraying Angel of Verdun in Edge of Tomorrow. And he transformed Alison Brie into the ultra-fit wrestler Ruth "Zoya the Destroya" Wilder for the Netflix series GLOW. Brie's commitment in the gym led to her being able to deadlift 165 pounds, do eleven chin-ups, and pull 220-pound Walsh on a sled.
But Walsh insists that working out safely is more important than pushing too hard. When Emma Stone approached him for La La Land, she was challenged with neck, shoulders, and back issues. Walsh's priority is always to address the physical limitation or injury before progressing forward with training.
Whether his clients have a project or not, Walsh says it's important for anybody who isn't used to working out to start out slow and steady. "It's better this way than trying to go all in and getting frustrated or hurt," he told Self. Therefore, he likes beginners to start with one or two days of training per week, and he suggests activities like jogging or yoga on days away from the gym. Because he notices most people lack mobility, flexibility, and strength in general, Walsh makes sure to build some strength in his clients before moving on to more intense cardio workouts. He has them begin with exercises utilizing body weight like lunges, squats, hurdle steps, and crawls, and he assesses how the muscles are working to prevent any risk of injury.
Walsh told Women's Health magazine that diet plays a key factor as well. He instructs his clients to get blood tests to identify any potential allergens that might be hindering optimum progress. "We need to know what kind of foods are working for you or against you," Walsh says. "It's going to affect your performance and what you're getting out of your workout. It comes down to identifying anything that could impede the process." And there's one food that he tells his clients to avoid: too much sugar. "Sugar is so addictive. You notice a direct correlation between sickness and sugar and inflammation in the body. I try to stay away from as much of it as I can. It affects everything–your skin, your longevity, your recovery."
The exercises Walsh suggests everyone learn are squatting and deadlift variations–that is, once a person is able to move properly. For example, he might use a progression of kettlebells or dumbbells to landmine deadlifts to conventional deadlifts.
Walsh is also the founder of Rise Nation, a cardio class that's known to attract stars like Jennifer Aniston, Hilary Duff, and Ashley Greene. Advertised as "the first true 30-minute full body workout," it incorporates low-impact, high-intensity interval training accompanied by a lot of lights and a strategic beat. Walsh came up with Rise Nation, he told Luxury Retreats magazine, "because I was getting too many clients referred to me with injuries, especially lower back injuries due to overuse. I tried to correct the issue at hand which was almost always spinal flexion–the act of bending forward. A lot of them were young girls, and they thought the newest, trendiest workout was going to get them in shape. But they weren't strong enough to do the exercises they were doing, so the wheels would fall off."
With a strong emphasis on safe and effective workout routines, it's no wonder so many actors turn to Walsh.
Want to get your acting career started? Sign up or login to Casting Frontier and start auditioning today!
Related articles:
Lady Gaga: From Fear of Auditioning to Award-Winning Acting Career
Tips to Improve Audition-Day Acne
Matt Damon on What It Takes to Succeed as an Actor