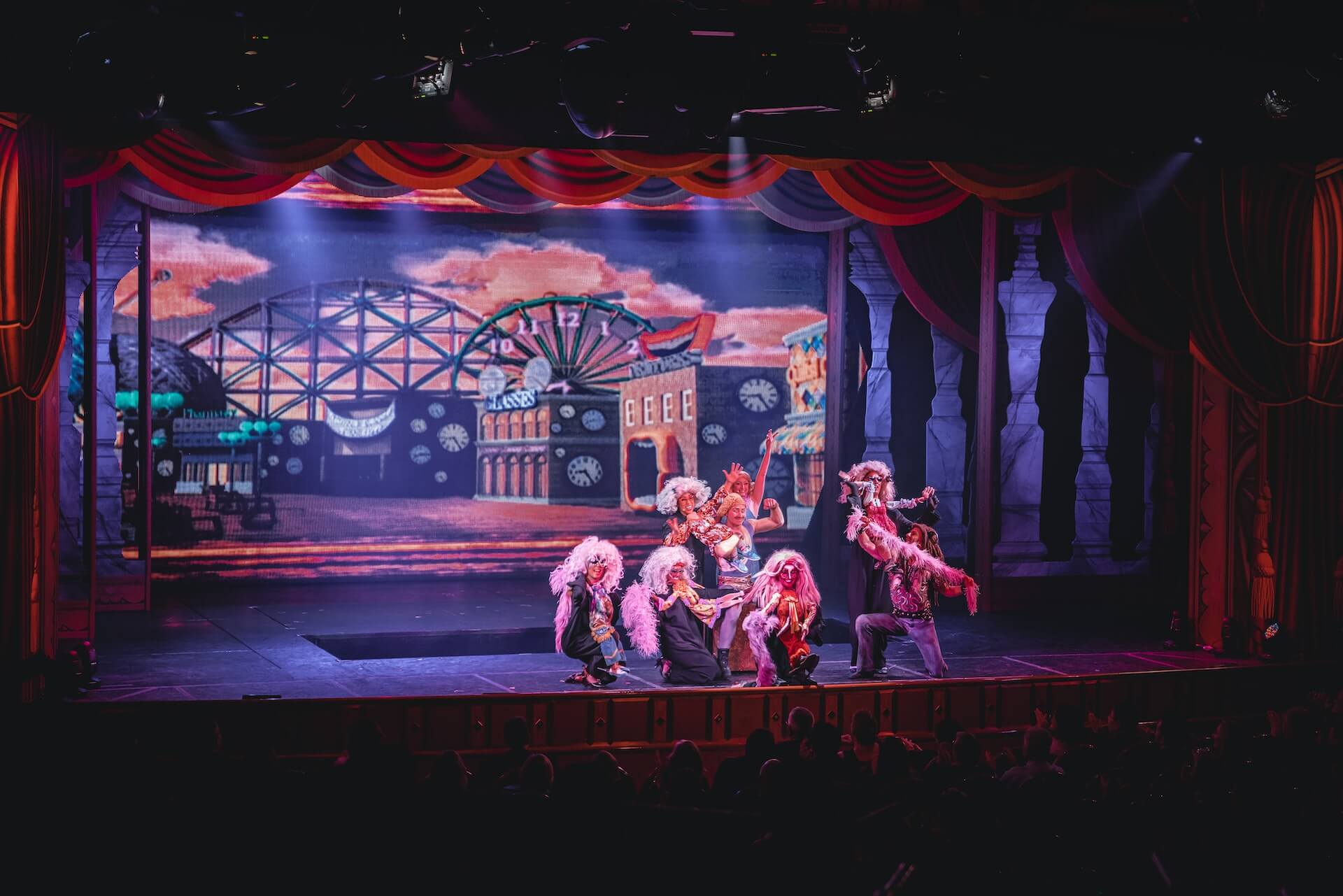 While it's not mandatory, having a talent agent can sure make working as an actor easier. Commercial agents, for example, can schedule profitable commercial auditions for their actors as well as negotiate contracts once a job is booked. And a theatrical agent's valuable relationships with casting directors can be just what an actor needs to get in the audition room of coveted TV, film, and theater productions. But when a performer is looking to branch out, how does he or she make the transition from being exclusively a commercial actor to auditioning for nighttime sitcoms, indie films, and musical theater? And how does a theatrical actor go about attaining representation for lucrative commercial work, especially during a dry spell?
Often times, it will take time and effort for an actor's current agent to begin to see the actor in a new light. Indeed, when an agent knows a performer's work in one media, that's how the agent will continue to regard that actor until he or she demonstrates an ability to do something new. It's not helpful to simply try to convince the agent of the new desire to branch out; rather, it's time to get busy and prove a new capability. The ball is in the actor's court!
Branching into commercials
It's not easy to be a commercial actor whose job it is to successfully persuade others to buy a product or service. It takes a specific set of skills and requires a certain energy and expressiveness. In a Keep It Real Acting clip, commercial agent Melissa Mangum of Minc Talent Agency informs students from an Advanced Callback class, "If someone is seeking commercial representation, I'm specifically looking for commercial training." She's adamant that actors who simply take one commercial acting class–or even who have experience working in commercials–are not sufficiently prepared to become her client. Rather, Mangum looks for talented individuals who are continually growing in their commercial-acting skill set. For this reason, she recommends actors attend commercial acting classes as well as the advanced classes to gain more experience. "Before we're going to heavily submit you and get you out there to start making your rounds with the various commercial casting directors, we're going to know that you're equipped with at least the A-to-Z stuff to get yourself through that commercial audition." She additionally emphasizes the importance of actors taking improv classes. Commercial classes teach actors everything about commercials–from auditioning to reading scripts, to improvising, to behaving professionally on a commercial shoot, and cold reads. Actors are encouraged to keep attending classes so they're ready at the moment opportunity knocks.
Seeking to add a theatrical agent
Acting for film, theater, or TV is very different from acting in commercials. While all actors are encouraged to dedicate themselves to foundational courses (scene study, audition technique, on-camera, and improv classes, along with acting techniques such as Method Acting or Stella Adler) theatrical actors will likely need to take countless additional courses to enrich their performances. These studies include vocal studies, foreign accents, body and movement classes, classical acting, song and dance, sketch comedy, stagecraft, acting theory, and stage management. In addition to classes, actors can demonstrate their continual growth in the field by building their resumes with school productions, community theater, student films, indies, short films, music videos, webisodes, as well as open-mic venues. It's important for actors to always take recordings of their performances to add to their ever-evolving demo reel to continually showcase their marketability.
Agent options
When actors seek additional representation, it's common for talent to prefer attaining an agent who is different from their existing rep. Some maintain it's rare to find an agency having both a great commercial and theatrical department under the same roof. Also, the agency might steer actors heavily toward their booking strength. Let's say a performer is booking commercials and, thus, bringing good revenue to the agency; in this case, the theatrical department might allow its share of audition opportunities to take a back seat. So, actors who choose this route can stay alert to make sure they're being represented for various types of roles. One advantage of being repped by two departments within the same agency, however, is it can be easier to form relationships with the other teams right from the get-go especially when another agent can vouch for them. The other option is to seek additional representation from a separate agency. If so, it's important that both agents are aware of one another and to establish clarity in their separate roles so each knows they're only responsible for submitting the actor for one kind of role.
Either way, when performers take their acting career seriously, others will certainly take notice. With all the hard work and growing experience, actors can invite their agents to see their plays and updated reels. As talent manager Wendy Alane Wright says, "No one is going to give you a window of opportunity. That is a misconception. What you have to do as an actor is create opportunities yourself to act."
Want to get your acting career started? Sign up or login to Casting Frontier and start auditioning today!
Related articles:
5 Actors Who've Battled Opioids
Take the Quiz: What's Your Creative Type?
Sissy Spacek on Her Most Iconic Characters