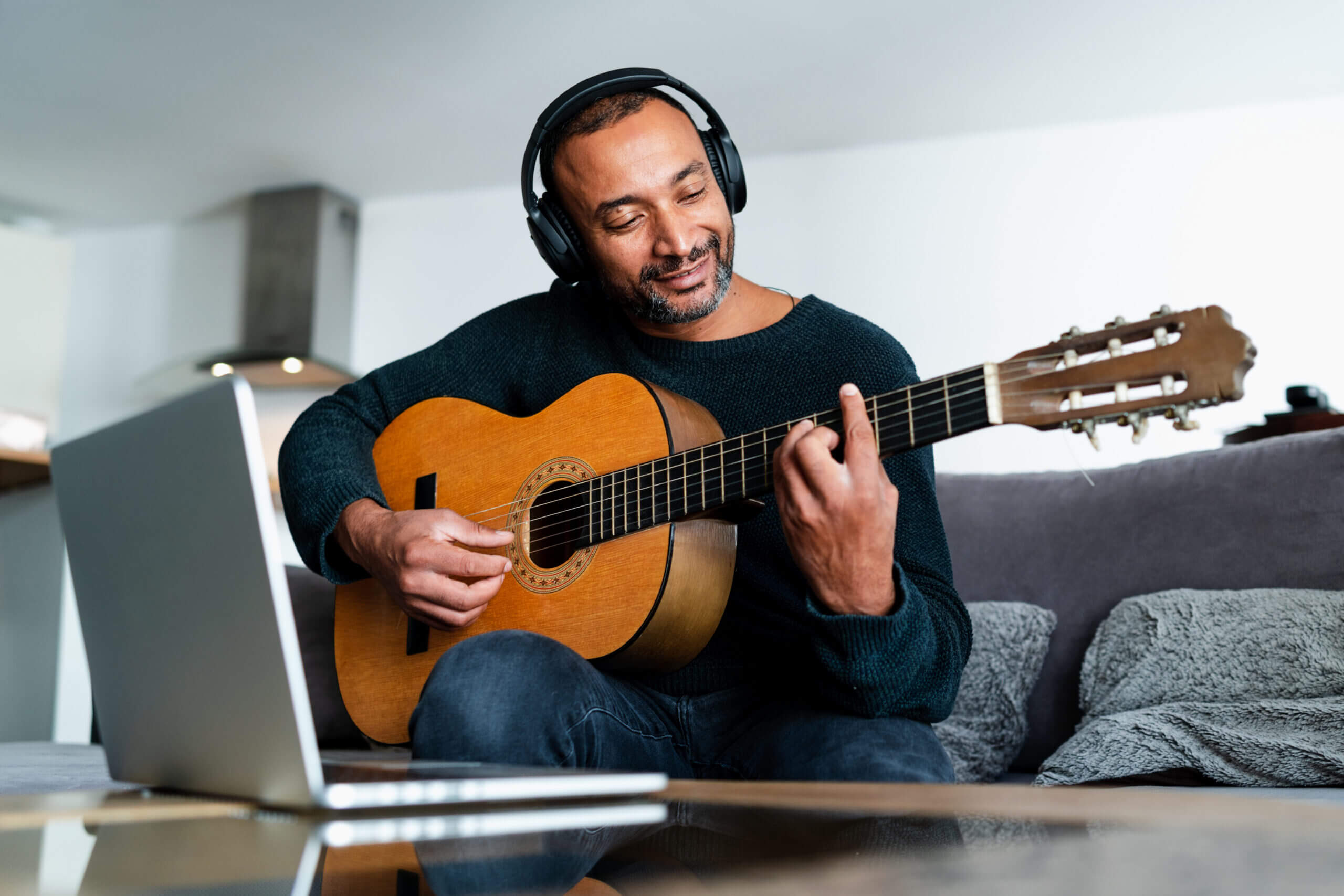 Working a regular job, going on auditions, and being on set… it can be hard for actors to find time to learn new skills. But the importance of acquiring additional abilities can't be underestimated, because each new skill an actor demonstrates only broadens the opportunities for finding acting work.
The variety of skill sets required for roles is truly endless. Chadwick Boseman needed to learn a unique version of martial arts for "Black Panther," Bradley Cooper took guitar and vocal lessons for "A Star Is Born," Sigourney Weaver worked to grasp all the subtleties of gorilla communication for "Gorillas in the Mist," Robert Downey Jr. trained to play tennis and the violin left-handed for "Chaplin," Rooney Mara learned how to skateboard to imitate a teenage boy in "The Girl With the Dragon Tattoo," Jennifer Lawrence learned how to chop wood and skin squirrels for "Winter's Bone," and Adam Driver took a bus-driving course to prepare for his role in "Paterson." When it comes to acting, you truly never know what they'll look for next!
Certainly, everyone has a desire to learn a new skill, whether it be speaking with a new dialect, sword fighting, horse riding, belly dancing, and so much more. But how can anyone find the hours on end to practice?
In a TEDx Talk, Josh Kaufman has some words of encouragement for those who may be feeling overwhelmed at the thought of picking up a new skill. Kaufman is the author of "The First 20 Hours: Mastering the Toughest Part of Learning Anything." The birth of his first child, and the subsequent limited spare time he had as a new dad, inspired his passion to find ways to effectively and quickly learn new topics and skills. In turn, he found strategies to gain reasonably good skills in a relatively short amount of time.
Through research, Kaufman realized it takes at least 20 hours of deliberate effort to acquire a skill. But he makes clear this doesn't mean a person can learn an entire language or become a masterful trumpet player by merely practicing for 20 hours. The goal needs to be realistic. For example, Kaufman wanted to learn to play the ukulele reasonably well. Here are four steps he suggests to help with acquiring new skills:
1. Deconstruct the skill.
Kaufman suggests clarifying the goal, so that only what is essential to the task is of concern. Maybe the goal is simply to learn a specific song on the piano, rather than studying the piano from A to Z. Next, he says to break the task down into basic, manageable parts. "If you practice the most important things first, you'll be able to improve your performance in the least amount of time possible," he says.
2. Learn enough to self-correct.
Find three to five resources about the topic, Kaufman suggests, whether they be books, classes, how-to YouTube videos, or personal instruction from a knowledgeable friend. Then he urges people to "Learn just enough that you can actually practice and self-correct or self-edit as you practice."  When students can both recognize mistakes they make and have strategies to make corrections, progress is essentially endless.
3. Remove barriers to practice.
Sounds easy, but this step can be much harder to do than it seems. Let's face it, it can be tough to turn off the computer or TV, not pick up the phone, or momentarily postpone important responsibilities. When learning a new skill, carve out a specific amount of time to dedicate to practice—and stick to it.
4. Practice a minimum of 20 hours.
Kaufman says, "We don't like to feel stupid, and feeling stupid is a barrier to us actually sitting down to do the work." Therefore, he urges people to pre-commit 20 hours' worth of practice. People are more likely to stick with the process of learning, and the inevitable initial frustration associated with it, knowing they're only committing to a reasonable, finite amount of time. Indeed, he argues the major barriers to learning are emotional, rather than intellectual.
Kaufman ends with, "So what do you want to learn?"