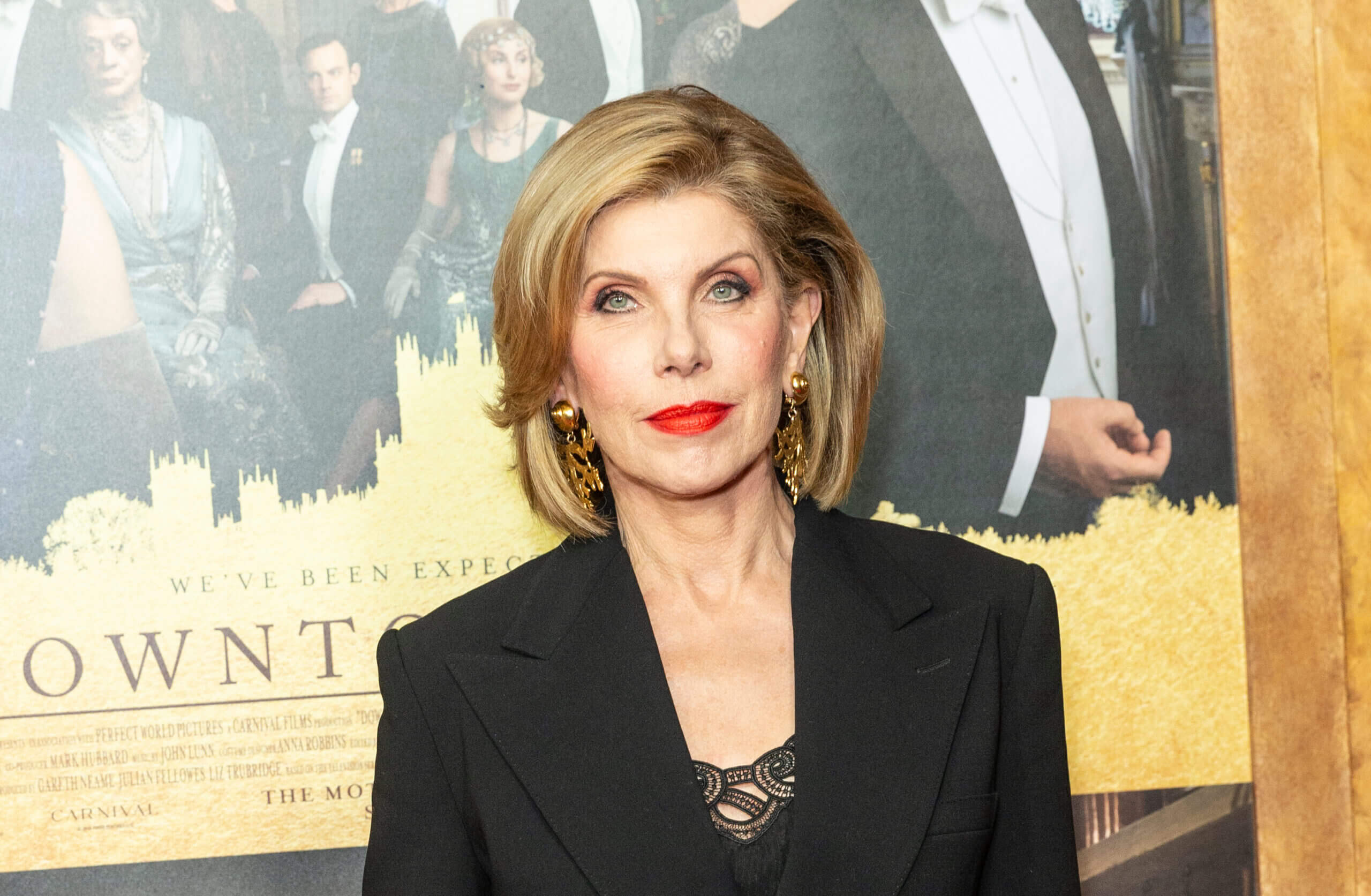 Acting veteran Christine Baranski received a Golden Globe nomination for Best Television Actress – Drama Series for her performance in the legal drama "The Good Fight." The series, which has been renewed for a sixth season, is a spin-off and sequel of "The Good Wife," which aired from 2009 to 2016.
The prolific actress plays the lawyer Diane Lockhart, a top litigator and senior partner of a Chicago law firm who gets tangled in an enormous financial scam, thus needing to start from scratch at a new law firm after losing her life savings.
This is the third Golden Globe nomination Baranski has earned; the two previous were for her supporting role as Cybill's sarcastic friend Maryann Thorpe in the CBS sitcom "Cybill" in the '90s. Indeed, the 69-year-old actress has received 15 Emmy nominations over the course of her career, winning once for her portrayal of Maryann Thorpe. Six of Baranski's Emmy nods celebrated her work as Diane Lockhart in "The Good Wife," one was for a guest performance in "Frasier," and four were for playing the dispassionate neuroscientist Dr. Beverly Hofstadter in the popular sitcom "The Big Bang Theory" from 2009 to 2019.
In an interview with New York Times Events, Baranski talked about how she has portrayed Diane Lockhart for over a decade. To date, she's starred in 50 episodes of "The Good Fight" and 156 episodes of "The Good Wife." She said, "As soon as a script comes in, I'm given another opportunity to discover another layer thanks to [co-creators] Robert and Michelle [King] and the wonderful writers. I think [Diane] has enhanced my life immeasurably as a person and as an actor."
When asked about her inspiration for playing Diane, Baranski answered: "To play this role, frankly, I've been inspired by men. I channel a lot of male energy to play this role, happily. I read about men, look at the way they behave, and think, 'Oh, okay, that's how you communicate power.' When I first started playing Diane, I'd watch powerful men, as well as women journalists or women with tremendous presence who could command a room. And a lot of it has to do with not raising your voice too loud and not trying too hard, when you have real power. When you have real power, you don't even raise your voice."
The New York native studied for four years at Juilliard and would go on to work as an actress, comedian, producer, and singer. She's portrayed several zany, larger-than-life characters over the years. In 1984, she won a Tony Award for her work in "The Real Thing," and a few years later took home another Tony for her performance in "Rumors." 
Early in her film career, Baranski had a supporting role in "9½ Weeks." Her additional movie roles include "The Birdcage," "Trolls," "Into the Woods," "How the Grinch Stole Christmas," and "Mamma Mia!."
When asked about how her previous work impacted her approach to playing Diane, Baranski answered, "I've welcomed working on Diane because I have played so many flamboyant [characters]. I feel like with Diane, I had to contain a lot of that energy and channel it. And especially working in front of a camera, just simplifying my work. And I'm still learning, believe me, I'm still learning how to be way simpler and be a better listener and take it off of the other actor. So Diane has been a very welcome part of my journey as an actress, to just get simpler. And there are times, God knows, when I just wish I'd get a big, fat laugh, and I'd be able to just be bigger in the way that I was on the stage."
Being nominated for a Golden Globe is certainly a welcome surprise for the star. But when talking about her work on "The Good Fight," Baranski says, "I'm in it for the long haul—as long as people want to watch it. As long as CBS [or Paramount+] wants it on the air, I would be willing to follow [Diane's] journey because we're living it in the moment. We are living these characters in this extraordinary moment in history. We don't know where it's going. We're like riding a wild horse into a burning barn, and it makes for great drama."