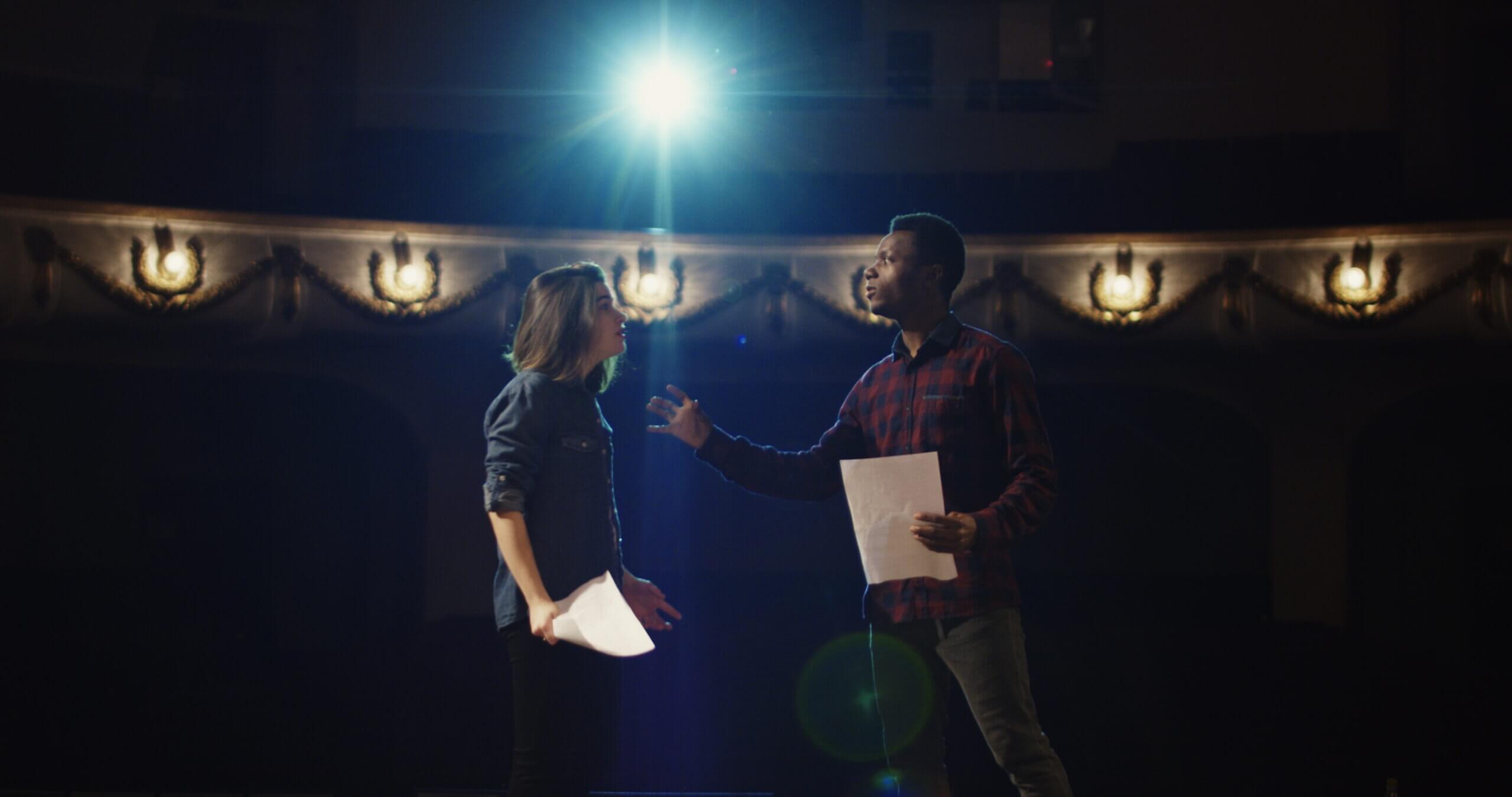 What makes a great scene partner? Great scene partners are dedicated to the craft and come prepared. They bring enthusiasm for the project, communicate well, and actively listen. These actors know when it's time to shine and when to let others shine, and bring a "Yes, and…" spirit—ready to play and keep each performance fresh. Being a good scene partner is important for the natural unfolding of the story and its characters. But once in a while, a scene partner will go above and beyond.
In an interview with The Hollywood Reporter, "Fear Street" actress Gillian Jacobs describes such an instance. While working with Academy Award-nominated actor John Malkovich in "Gardens of the Night" (2008), Jacobs found herself struggling in her performance. She shared:
"There have been real moments of generosity from other actors. I remember doing this movie very early on, and I had a scene with John Malkovich, where my character was supposed to really break down and have a very emotional moment. But I just wasn't there as a performer emotionally; it just was not happening performance-wise. And without even saying anything, John Malkovich—who was off-camera because the camera was on me—basically just started improvising everything that had happened to my character, the given circumstances and everything that she'd gone through. So he really brought me to that place, emotionally, and then I was able to do the scene. So I thought that was one of the most generous things I had ever seen, and it really amazed me because that's not the sort of thing you're really taught in acting school. So you learn it by working with great, generous actors. I don't know if that's adjusting performance style or just a real moment of generosity and kindness from one actor to another, but I've learned so many things like that from being on set and working with great actors."
Earlier this year, "Jason Bourne" actress Julia Stiles reflected on a particularly generous scene partner she had toward the beginning of her career. On the "People in the '90s" podcast, the 40-year-old actress shared what it was like to work alongside the late Heath Ledger in the 1999 high-school film "10 Things I Hate About You." 
Recalling a famous scene in which her character recites a poem in front of her class, Stiles said, "I remember Heath Ledger was so gracious about the whole thing. I appreciate this so much more now having worked more. He wasn't trying to compete with me. He stood back and he was like this is your scene." When filming his reaction shot, she appreciates that he didn't well up to draw attention back to himself. "He didn't go, 'Okay, now I have to do something with my side of the camera.' He was just like, 'That was beautiful and this is your scene." She finds this a rare quality in acting partners.
Julia continued, "He had his amazing moments in the movie, too," referring to a scene in which Ledger sings and dances on the steps by the football field. "But he was confident enough, even just starting out, to be like, 'I'm handing over the stage to you.' And I learned way later in life that that doesn't always happen."
Another actor who is often referred to as "generous," is the late Chadwick Boseman. Delroy Lindo explained what it was that made Boseman an exceptional scene partner in "Da 5 Bloods," saying, "The fact that it was Chadwick's first day of work just enhanced exponentially my appreciation of the whole scene, the day, the work in general. It was his first day of work. I had been working for five, six weeks at that point. And he showed up, and not only did he hold up his end of the scene, he contributed over and above what was on the written page. That is what any actor can do to contribute to the work of his or her scene partner."