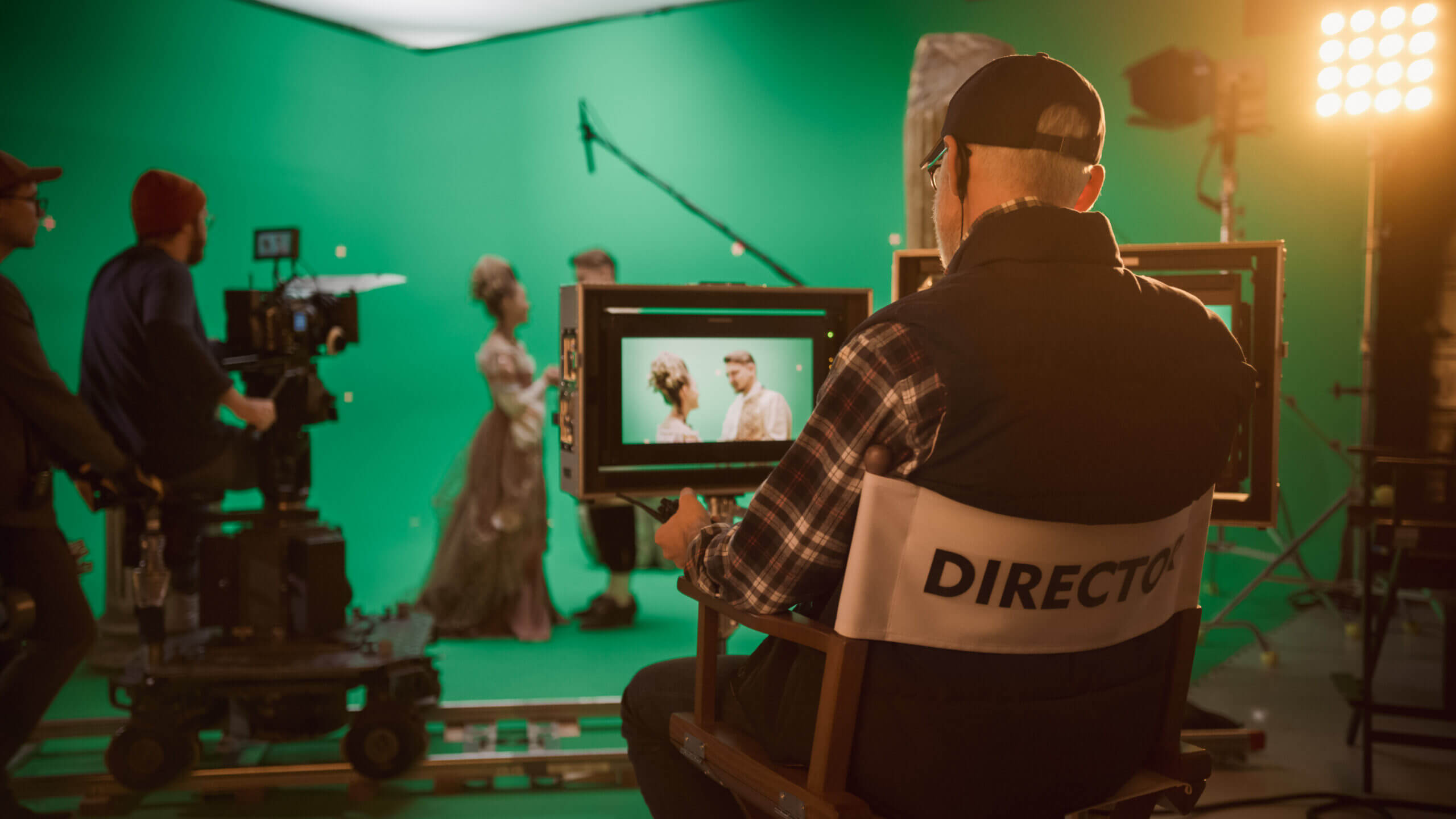 If a film or TV show is excellent in all aspects — great script, fantastic sets and costumes, breathtaking lighting and music — but the performances are subpar, the production will only go so far. The quality of acting is key to both good storytelling and the success of a project overall. So there's a lot on the line when the director calls "Action!" Being receptive and responsive to a director's notes is an essential part of being an actor. Every director brings a personalized approach to work and communication, so each new production presents a unique challenge for performers. Here are a few actors describing the kind of notes they've received from prominent directors:
"Spider-Man: No Way Home" star Jamie Foxx shared what it was like working with Quentin Tarantino, who's known for his passionate, verbose directing style. "He was a tyrant!" Foxx admitted on "The Howard Stern Show." "'Tyrant' in the sense he insists on every word being said just the way he wrote it?" Stern asked. "But that's what you want," Foxx insisted. "You want a director who, even if you're going off the cliff, you know that you're going off the…cliff."
Foxx shared specific feedback he received for "Django Unchained": "First day of rehearsal, I'm reading my lines…and [Tarantino] said, 'Can I talk to you a second? Ah, what the **** was that?' I said, 'What do you mean?' 'I knew I was going to have this problem. Listen…you have to be a…slave. Okay? He's a slave. He's not cool. He doesn't know how to read. And then—and then—he becomes the hero.'" Tarantino is also an expert in cinema history, and this affects the notes he gives actors. "Quentin will come in and describe a scene to you in terms of, like, six different films," Samuel L. Jackson once said.
Tarantino once likened his directing to verbalizing the actor's subconscious. "Sometimes I actually act like their subconscious, and I tell them something that they might be thinking," he explained. Austrian-German actor Christoph Waltz, who starred in both "Django Unchained" (Dr. King Schultz) and "Inglourious Basterds" (SS-Standartenführer Hans Landa), said, "[Tarantino] whispers direction into your ear. He never yells them across the floor. He comes, he gets up, and talks to you so that nobody can hear it. So it's an intimate thing. That's how he gets these results." Waltz went on to win an Academy Award for Best Supporting Actor for both roles.
Tom Hanks described what it's like to work on a Clint Eastwood film: "When you're in a Clint Eastwood movie, you don't even know the camera is rolling. And you just hear over your shoulder, All right, go ahead.'" Or Eastwood will quietly and calmly say, "Just take that again. Just do it one more time." Then, when he's happy with the take, the understated Clint will remark, "That's enough of that."
Ben Affleck insists he received the best acting notes from George Clooney while starring in "The Tender Bar." The Hollywood Reporter asked Affleck what it was like to have fellow thespian Clooney directing him in the coming-of-age drama. Affleck replied:
"He gave me the best notes of any director I've ever worked with—the most playable, useful notes. It's a function of his having done this job for so long, having done it really well and learned from really good directors…He credits other directors he's worked with, but even more than that, it's just as much a credit to his own experience and the time he's devoted to acting and playing the kinds of roles that he has." Ben, who's appeared in over 50 films, continued, "I've had experiences when a director talks for 45 minutes before a scene, and it can be circuitous and abstract and you leave thinking, 'I don't know how to play this.' George gives notes that are both about the character's internal life but also the specificity of what's actually happening in the moment. He really is an expert. I'm just lucky that I got the chance to work with him." 
"For All Mankind" actress Coral Peña revealed what it was like while working on Steven Spielberg's "The Post" in which she shared a key scene with Meryl Streep. Peña recalled how supportive Steep was as a scene partner, but her biggest takeaway from working with the multi-Oscar-winning star was observing Streep's willingness to experiment and even fail. "I don't know if I'll get in trouble for saying this, but it was very humbling to see Meryl Streep get notes. You think, 'No, Meryl Streep never gets notes. She goes up there and is fabulous and walks away.' But she would do something, and it didn't necessarily work, and she would have to go and try again," the Harlem-raised actress said. Seeing the iconic A-lister take chances, even if it meant receiving corrections, was liberating for Peña. "I thought, how do I become a better actor? By trying something crazy that might not work and collaborate with my director. That's the biggest lesson I learned—that even Meryl Streep gets notes," she told PopSugar.