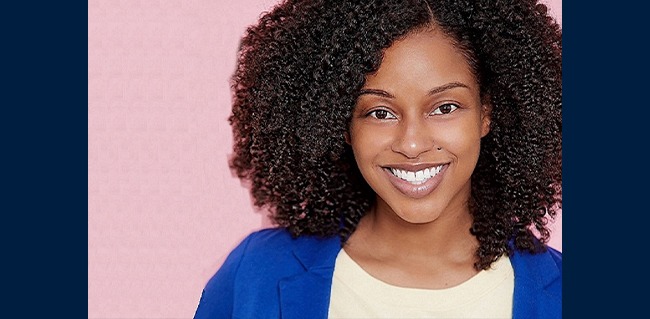 Being an actor on a professional set can be overwhelming. There are things to know and ways to conduct yourself. The Actors Lounge podcast is here to help!
Mel V, the host, conducts industry interviews and gives advice to actors of all stages. The great thing is you can listen to the podcast while on the road!
You interview working actors, writers, directors, and producers on your podcast, The Actors Lounge. What prompted you to start your podcast? 
I started The Actors Lounge Podcast because I wanted to create a space for myself along with other actors to feel inspired and encouraged. I also wanted a place to share the stories of actors who may not be a huge name. [After all,] they are working and have a story to share too. There is so much to learn from each other [as actors] so this podcast was started to educate, inspire and highlight those stories.
How do you choose who you are going to interview?
When looking to interview someone for the show I look for actors who are currently working in the industry. I also look for actors who have a story to share that can be inspiring or motivating to the next actor. If they aren't actors but maybe an acting coach, casting director or director, etc, I'm looking for someone who can share information geared toward the actor to help them advance in their careers. Most of my guests on the show I've found through social media, IMDB, or as of late, Clubhouse.
What steps did you take to start your podcast? How did you choose which equipment to use and where to host it?
Well when it came to the technical side of podcasting, I was lucky because my husband does music so we already had studio equipment set up. All I really had to do was press record because we had everything I needed to do the show. I'm not the most savvy person when it comes to technology. [Therefore,] I was grateful that I didn't necessarily have to worry about that part of having a podcast.
In terms of choosing a platform to host the show, I went with Anchor. My husband use to have a podcast before me and he used Anchor and loved it. He was really the one to teach me everything I now know about having a podcast so I didn't have to reinvent the wheel. I just had to learn the ropes from him.
He showed me everything from how to use the equipment, record, and edit to how to upload the episodes to my Anchor profile. I would say the most challenging part for me was learning how to use pro-tools to edit my episodes. It was all so foreign to me. But now after almost three years of doing it, I can pretty much do it in my sleep.
Did the pandemic change the way you do your podcast? How so? 
The pandemic didn't change things for me in terms of how I do the podcast. If anything it made it easier for me to do interviews because the industry was shut down and everyone was at home looking for something to do. People really appreciated the opportunity to share their stories and talk about how they were navigating the pandemic. It really has been a great outlet for actors to express themselves especially when everything was at a standstill.
What precautions should an actor take when on set? 
When on set it's really important to conduct yourself as a professional. It's very important to know who is who. Who the director is, who the first AD is, who the second AD is, who the actors are, etc. If you've never had the opportunity to be on a professional set, I'd definitely recommend doing either background work or working as a stand-in. This will allow you to see how professional sets are run and it will help you to understand set lingo. 
For example, knowing words like, "last looks" (1st AD calls this out as the last chance to check actors hair/makeup and also just a general call to let everyone know that filming is about to start), "martini shot" (last shot of the day), "blocking" (rehearsing the scene and working out the actors' movements in relation to the camera), "crafty" (food and catering). There are a number of things to learn or know when working on a set. Obviously, the more sets you work on the more you will learn. It definitely takes time to learn and understand the flow.
You are also an actor. How did you get started in show business?
I got started acting in plays for my church around 9-10 years old. In 2015, I quit my full-time job to pursue acting full-time and have been doing it ever since. I've mostly booked a lot of commercials, industrials, print, and voice-over jobs. I work in the San Francisco Bay Area which is a smaller market but I really do enjoy the work that I book.
What important life lessons can you share with our readers that will help them along their acting career path?
My advice would be to fall in love with the process and understand that this is a journey. Don't compare your journey to anyone else's and don't put yourself on a time limit. Be very clear about your goals and stay true to that. Don't allow other people to sway you or distract you from what you are working to accomplish. Also, everything you want is on the other side of consistency. So whatever you plan to do, make sure you hold yourself accountable and follow through because you owe you. I always remind myself that I didn't come this far just to come this far.
A lot of actors choose to have a job in a different field to pay the bills. What types of jobs do you suggest that are flexible enough to audition?
Well for me, I didn't have a job outside of acting. I did a ton of background work which at the time allowed me to pay my bills but it did take up a lot of time so I wouldn't recommend getting sucked into the background loop. 
A really good friend of mine is a waitress and she always tells me how flexible and perfect it is for auditions. She is currently an actress living in LA, working as a waitress, living on her own, and able to pay for classes and her marketing materials. 
So regardless of how cliche it might sound, I would say working at a restaurant where you can get great tips would be a good option. I also would have said Uber, LYFT, or Doordash but, now with COVID, things have changed so much, so that is really now based on your comfort level with those types of jobs.
What should actors be aware of when asked to shoot on location outside of their home territory?
When shooting on location outside of your home territory, you should find out how long the shoot is, the rate, who is paying for lodging, as well as if transportation, wardrobe/hair/makeup, and food will be provided and if there is a pier diem. There are a lot of things to consider so make sure you are in communication with the second AD to get a clear understanding of how they are running their production.
Anything else you'd like to say?
In the coming months, The Actors Lounge will be launching a monthly membership for the acting community where we will have monthly guest speakers, giveaways and be providing funding and resources to people who are actively pursuing their careers. I'm very excited to launch this for the acting community. It will be a great resource in addition to the podcast.
Comments
comments
---
Written by Ilana Rapp
Ilana Rapp is a media-savvy Generation Xer with instinctive wit, quick humor and a taste for deep human emotions. As a former (child) actress with Broadway, film and television credits, she is adept at, well, lots of things. She blogged on The Huffington Post and writes entertainment pieces for Casting Networks, Casting Frontier, NYCastings, Mupo Entertainment and New Jersey Stage. She is a huge fan of the television show V. Ask her why her favorite number is 22. Follow Ilana on Twitter @IlanaSpeaks22.