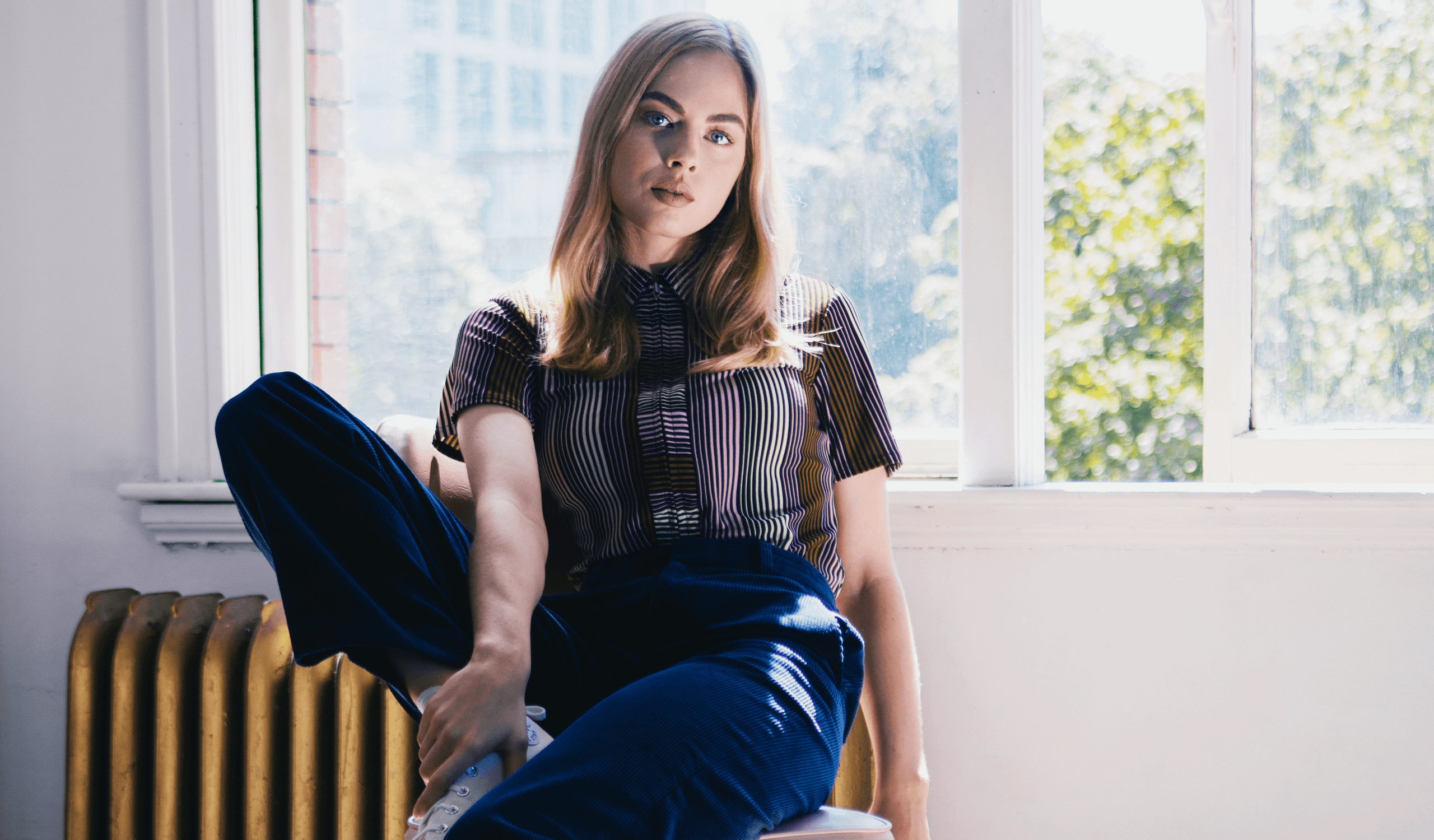 With over 500 television scripted shows on Netflix, it sure makes it difficult to come up with original characters. So when actor Sarah Dugdale received the casting call for Netflix's "Virgin River," she had a very small window of opportunity to turn a brief page description into a living, breathing character.
There's a lot of heavy thinking that goes into the making of a three-dimensional character, including constructing the character's identity, establishing their appearance and determining their flaws. Let's see how Sarah Dugdale built what could have been a superficial character into a relatable person.
In Season 2 of the Netflix series "Virgin River," you play Lizzie, the beautiful and impulsive new girl who makes a big impression on the small town and its residents. When you read a description that says "beautiful and impulsive," does it make you feel as if the character is one-dimensional, therefore making you work harder to give more depth to the character?
As soon as I read the audition sides for Lizzie, I knew she was much more than just "beautiful and impulsive." Lizzie is a prime example of "don't judge a book by its cover." On the surface, she's an angst-filled beautiful and impulsive teen, but she's like an iceberg—there's so much more below the surface. "Beautiful and impulsive" didn't discourage me, it piqued my curiosity. I already wanted to know more about her.     
You also have a Netflix film being released soon called "There's Someone Inside Your House," which is a slasher film based on the novel written by Stephanie Perkins. Does production require you to read the book?
They didn't require us to read the novel, but I went and picked it up the day after I booked the role of Katie Koons. I'll take any excuse to add a book to my bookshelf. I always love being able to read source material for a role I'm going to be playing. It's a privilege we don't often get as actors. 
As a 25-year-old woman, during this in-between stage, are you being offered the same types of roles, or do you find that there's still a nice selection of different character choices?

Depending on what I'm wearing and whether I have makeup on, I can pass for a wide age range. I'll play a teenager for as long as they'll buy me as one. I do really look forward to diving into more adult roles and exploring a portion of my acting I haven't really gotten to tap into on screen yet. I don't find that I've been stuck in the same type of roles. I've been fortunate enough to have casting not just see me in one category.  
Being from Canada, has this helped or hindered your ability to take your career to the level that you want to achieve?
There are pros and cons to being in either LA or in Canada. I feel lucky to be able to have a fruitful career and live in Vancouver. Vancouver is home to me. We have a huge amount of content being shot up here. I do have representation in the States and send tapes down there regularly. In the age of technology, I don't think it's a requirement to be located in LA anymore to have the kind of career I want. I want to be in work that I would want to watch myself, and work that challenges me. A goal of mine is to have a movie premiere in film festivals all over the world. I would also like to write my own projects and be more involved in the movie-making process. I picture my career being lifelong and full of endless possibilities. 
How does social media play a part in your acting career?
I'm a firm believer in putting the work first and that being the most important thing. I think people should be hired for their skill, and not for how many followers they have. That being said, we live in a social media age where having a presence online is important. I'm on Instagram and Twitter, and am happy to promote my work. 
What are your workout and food routines?
I try to stay active and eat healthy not only for work, but for my own physical and mental health. My body is my tool, so it's important to be healthy as a whole in order to do the work I want to do. I got really into pilates over the last few months. As far as food goes, I don't like to be too restrictive about what I eat. Life's too short to pass on dessert. If I had a mantra, it would be to treat yourself, within reason.
I think being in nature is very cathartic. I would say I'm more of a nature walker than a serious hiker. I feel spoiled living in Vancouver and having so many beautiful places to explore. 
With show business being slow during the COVID-19 pandemic, do you find yourself pursuing other opportunities?
My dad always told me there is no plan B, plan B is plan A. Acting is my passion, and I couldn't see myself pursuing any other career. During COVID-19, I found myself expanding the avenues where I express myself creatively; I took up painting, bought a piano, and started writing. With film being shut down, I was still craving creative outlets and I feel more well-rounded as an artist because of it.   
Did you get your private airplane pilot's license?
I feel slightly embarrassed to admit that I haven't finished it…yet. It went on the back burner a few years ago when I started working more consistently in film. It's still a long-term goal of mine. There's nothing like the feeling of being up in a plane all by yourself. It's really invigorating! 
How does fashion play a part in the entertainment field?
I think fashion is a wonderful way to express yourself. That being said, I am a very low- maintenance person. I don't wear makeup on a daily basis, I can't remember the last time I wore heels, and I feel best in my favorite pair of jeans and T-shirt. Dressing up is fun though, and I love an opportunity to get dolled up. I prefer shopping vintage to new, so shopping is more of a creative adventure, vs. just acquiring clothes. 
Anything else you want to say?
The downtime during COVID made me realize life isn't all about work, and my worth isn't tied to a job. The world can be a tough place. Be kind to yourself.
---
Written by Ilana Rapp
Ilana Rapp is a media-savvy Generation Xer with instinctive wit, quick humor and a taste for deep human emotions. As a former (child) actress with Broadway, film and television credits, she is adept at, well, lots of things. She blogged on The Huffington Post and writes entertainment pieces for Casting Networks, Casting Frontier, NYCastings, Mupo Entertainment and New Jersey Stage. She is a huge fan of the television show "V." Ask her why her favorite number is 22. Follow Ilana on Twitter @IlanaSpeaks22