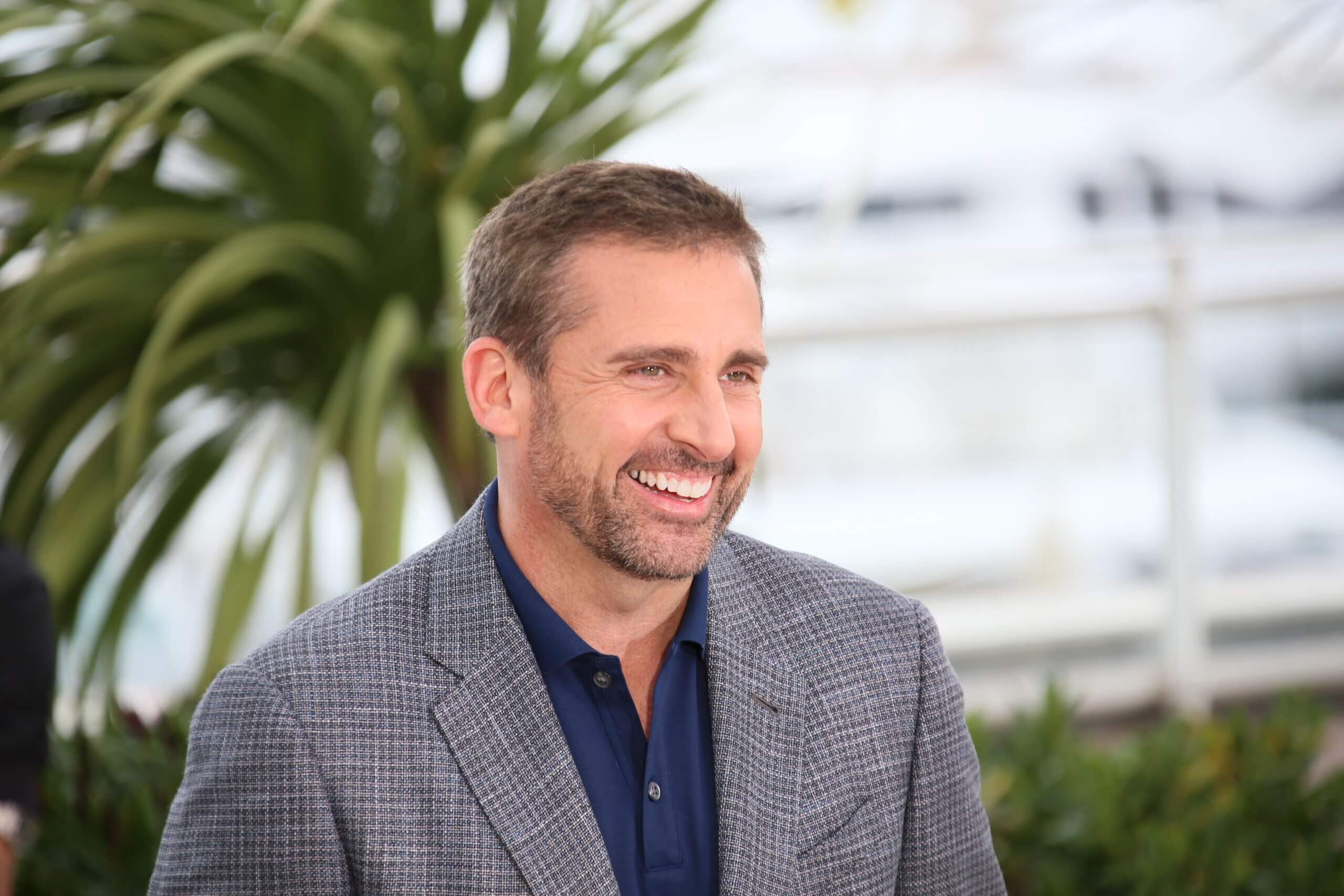 Commercials are a great way to break into the film and TV industry. They allow performers to gain experience and exposure, develop relationships in the biz, and take home a paycheck. Indeed, countless thespians have launched their acting careers with commercial work. Here are four famous actors who built momentum in their acting careers by promoting products on television. 
Steve Carell / Brown's Chicken
In the late 1980s, a 27-year-old Steve Carell starred in a regional commercial for Brown's Chicken restaurant chain in Chicago. Before The Office star made it big, he struggled to make ends meet, whether it be working in the supermarket produce section, selling wine over the phone, or carrying mail for the USPS in Massachusetts. Little did the funny man know his early interest in improv and theater would lead to such a prolific and versatile career, and he'd go on to win a Golden Globe Award.
Watch Carell's Brown's Chicken commercial here.
Kurt Russell / Agent Zero-M Sonic Blaster
A blast from the past: Back in the 1960s, a young Kurt Russell can be seen lurking in the bushes, shooting his powerful air gun in a black-and-white commercial for Mattel. Although Russell's professional career began at the age of 12 as a series regular in the western The Travels of Jaimie McPheeters (1963-1964), he first appeared in uncredited roles in the shows of the day like Dennis the Menace as a kicking boy and appearing in the Elvis flick It Happened at the World's Fair. In this vintage Agent Zero-M Sonic Blaster commercial, young Kurt plays with a toy that fires compressed air, creating an outrageously loud sound measuring 157 decibels which is capable of causing permanent damage to an adult's hearing. The blaster would go on to be recalled.
Watch Russell's Agent Zero-M Sonic Blaster commercial here.
Jodie Foster / Coppertone
At the age of three, Jodie Foster not only learned how to read, but she made her television debut in a Coppertone suntan lotion commercial—back when the sun's rays were not yet deemed "harmful." The gifted youngster's acting debut would occur three years later in the sitcom Mayberry R.F.D., followed up with her film debut in Disney's Napoleon & Samantha in 1972. But it would be her portrayal of a teenage prostitute in 1976's Taxi Driver that would be Jodie's career breakthrough. And of course, The Silence of the Lambs star would go on to win two Academy Awards.
Watch Foster's Coppertone commercial here.
Bryan Cranston / Preparation H
Before he was famous, Breaking Bad star Bryan Cranston was the face of Preparation H, touting its healing "oxygen action." But that's not all. He was cast in countless other commercials—rocking climbing for Mars Bars, playing the then-high-tech game of Mega Force, washing away body odor with Shield soap, taste-testing Coffee-mate, and relieving his headaches with Excedrin. In fact, Cranston was featured in so many commercials of the time, it would have been hard not to catch a glimpse of him here and there while watching TV.
After earning a Police Science degree as a young man, Bryan found himself drawn to acting in theater which led to him being cast in small television roles. Early on, Bryan determined to never pass on any acting jobs. This strategy certainly worked for him. His character roles in the 90s would lead to his career breakthrough as the dad in six seasons of Malcolm in the Middle as well as playing Walter White in five seasons of Breaking Bad. Cranston has taken home six Emmys, two Golden Globes, and two Tonys.
Watch Cranston's Preparation H commercial (and many more) here.