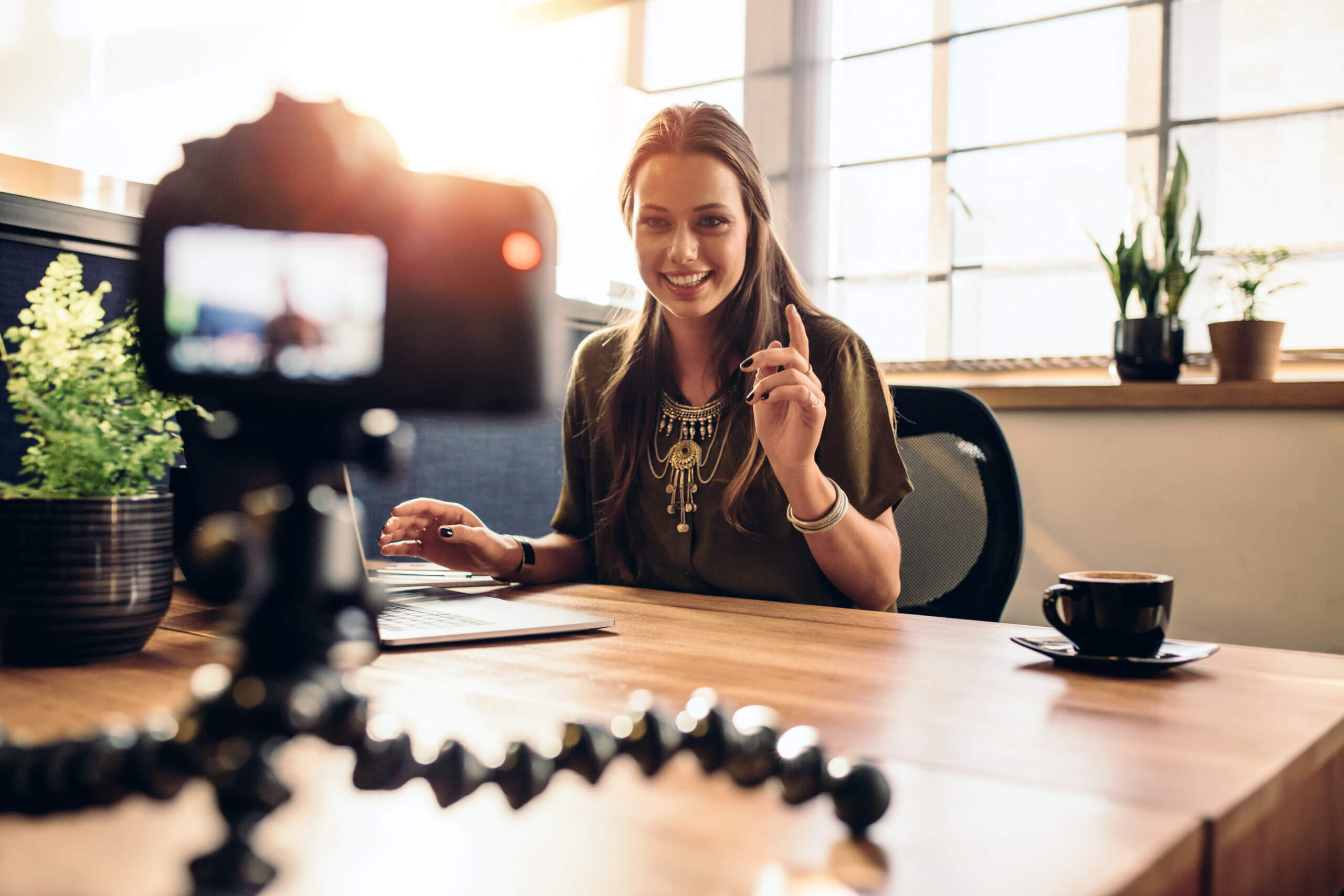 It feels like an eternity since the good old days when actors flooded into crowded lobbies and auditioned in person before a roomful of casting professionals. As social distancing requirements continue to keep auditions online, here are a few tips to help actors feel more at ease with the medium of virtual auditions.
Neutral backgrounds
One of the most basic and important tips for producing quality remote auditions is to have a solid, neutral backdrop (blue and gray are common) to both minimize visual distractions and highlight what's most important: the actor's performance. Some people choose to paint a wall in their home to achieve this; others hang a curtain or bed sheet. If any kind of fabric is used, however, make sure to unwrinkle the surface. An actress from South Florida, Celines Estevez, has limited space in her home for creating a space for her virtual auditions. She finds that using a pop-up background panel works best for her.
Sound
Just as objects in the background are distracting, so too are household noises. Actors can make sure to turn off the air conditioner or furnace, put the kids and pets in another room, shut off any nearby TVs, and mute their cell phones. Also, while the computer's mic might be sufficient in producing quality sound, it can be worthwhile to purchase a microphone to produce crisp, clear audio. One solution is a microphone that plugs into the computer's USB port. In the computer's general settings, individuals can adjust the audio levels, including picking up an accessory mic instead of the webcam.
Lighting
Having a well-lit set during virtual auditions is probably the most important aspect to looking professional on camera. Some no-nos include sitting with a window at your back (which leaves you in silhouette) and using one bright overhead light (which creates harsh shadows). Natural light from a window and/or using a Ring light are effective, economical ways to create pleasing, soft, even light.
Make the Most of the Medium  
Acting instructor Catherine Black highlights the advantages that virtual auditions provide, namely, that actors can maintain more control over the details of their auditions. "Now you are the actor and the director and the cinematographer. And you can really use this [onscreen] box that you're in to tell the story," she insists. Specifically, she encourages actors to make the most of the limited space.
While it may be appropriate to sit during an audition, she asks thespians to consider standing, which tends to promote better posture and allows for increased freedom of movement. Whether sitting or standing, she tells her students to play around with the way they position their bodies in relation to the camera, including taking a step forward at strategic times to essentially have a close up. Also, to look most accessible and flattering, make sure to position the webcam at eye level, and set your gaze just to the left or right of the camera.
Knowing Your Lines
While it's widely agreed that performers should memorize their lines before a virtual audition, occasionally actors are asked to do a cold read. In these instances, San Francisco actress Winnie Yeung suggests actors: "Put your lines in a Word document or .pdf or Notes on Mac and … minimize it a bit, and you're going to put that right below the webcam. Read it just below the webcam so that your eye is somewhat near the camera when you speak." This helps to reduce the eye movement that occurs when actors position their paper sides adjacent to the camera and then repeatedly look back toward the webcam to deliver the lines, drawing attention to their shifting eyes as if they're watching a tennis match. 
Be Ready to Go
Ten minutes before the audition, be completely ready to go. Restart your computer approximately 20 minutes before the meeting, as technical glitches are often prevented or resolved with a reboot. Actors should have already tested their audio and video, made sure the lighting is optimized and have the camera positioned to best frame the face. For those with technical questions about the camera and mic set ups, actress Kristen Henry King can walk you through some of the computer settings to prepare. You can also click the "Touch up my appearance" options under "Video" to give yourself a more polished look. Dress for the part, tend to hair and makeup, and then use the last ten minutes to focus on your performance.
Besides the acting skills you bring to the table, maximizing the medium of the virtual audition is yet another way a performer can stand out amongst the competition. Learn more here about how to use and enter a virtual audition via Casting Frontier. 
Click here for more details on how to make the most of your zoom or skype auditions and take the first step towards finding your next big acting role today. Sign up for Casting Frontier and audition for a role online today!