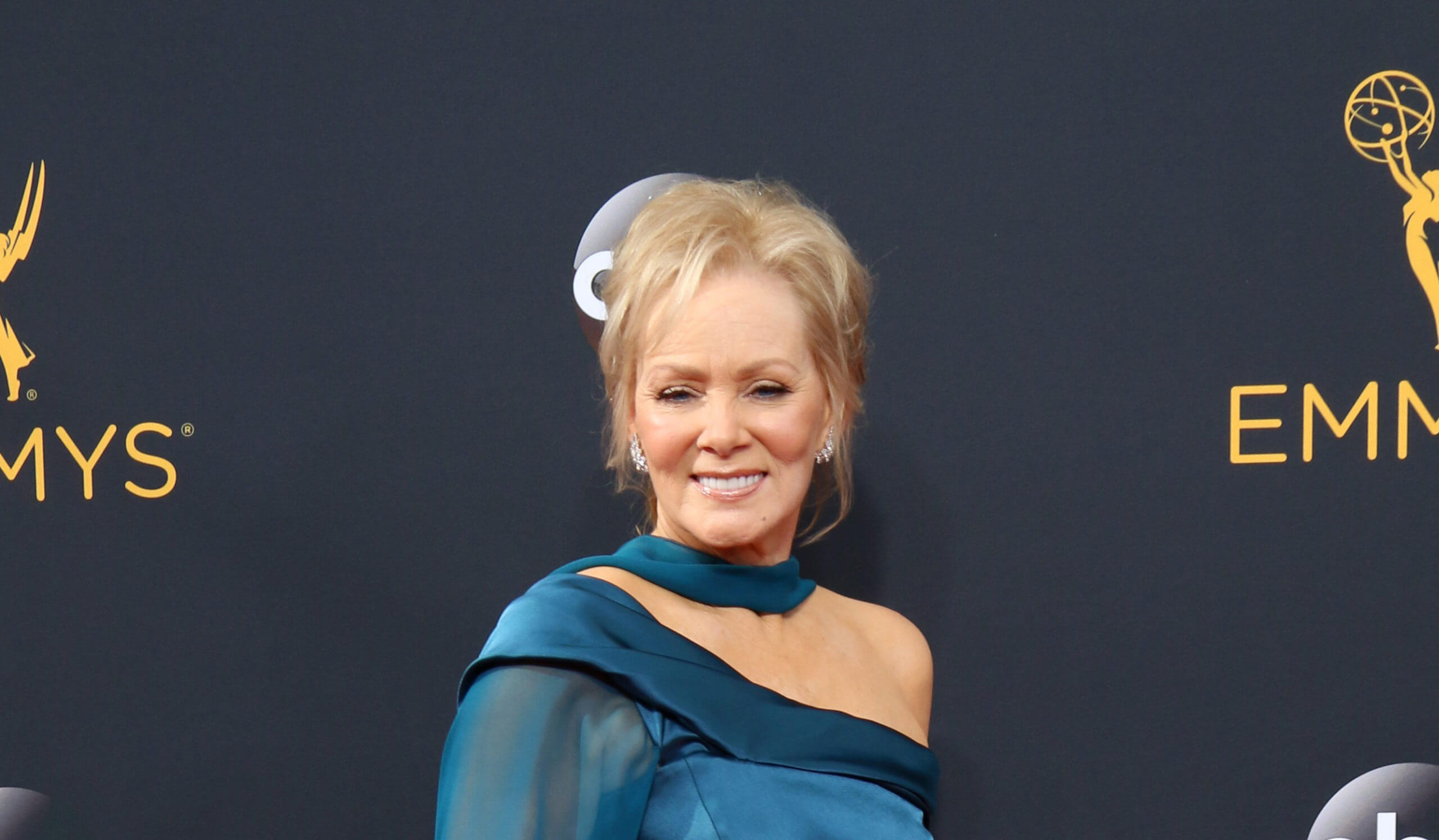 Actress Jean Smart feels as though she's living through a Jean Smart-aissance. In the past decade, the 70-year-old actress has seen a resurgence in her career, acting in a string of critically acclaimed shows, including FX's Fargo and Legion, along with the HBO series Watchmen, Mare of Easttown, and Hacks—the last two premiering in 2021. 
Hit the Jackpot 
In an interview on Late Night with Seth Meyers, Smart humbly expressed, "You know, I feel like I hit the jackpot, and I don't take it for granted at all—especially at this late stage of the game. I've just been given so many extraordinary opportunities the last few years that it kind of led to this. And this is just like a dream job."
Awards Galore
The acting veteran received two Emmy Awards for her portrayal of Lana Gardner on NBC's Frasier and a third Emmy for her starring role as Regina Newley on the sitcom Samantha Who?. And now she just took home her fourth Emmy for Outstanding Supporting Actor in a Comedy Series thanks to her stellar performance in Hacks. Starring as the legendary but waning stand-up diva Deborah Vance in the comedy-drama, Smart and her co-star Hannah Einbinder have garnered impossibly high positive reviews on Rotten Tomatoes—a 100% approval rating based on 53 critical reviews. And the critical response from the rest of Smart's recent shows rank not far behind.
Recent Work
The actress has been busy working on two hit shows simultaneously that have distinctly different characters. On the other side of the spectrum, she portrays the stern and resentful matriarch Helen Fahey, the mother of Kate Winslet's Mare in the limited series Mare of Easttown. The show received 16 nominations for the 73rd Primetime Emmy Awards, winning four including Outstanding Limited or Anthology Series and Outstanding Lead Actress for Winslet. "I'm really proud of both productions," Smart beams.
Family
In accepting her Hacks Emmy on Sunday night, Smart spoke of the recent loss of her husband of 34 years, saying, "I have to acknowledge my late husband, Richard Gilliland, who passed away six months yesterday. I would not be here without him, without his kind of putting his career on the back burner so that I could take advantage of all the wonderful opportunities that I have."
Jean met Richard while working on the set of Designing Women; he played J.D. Shackelford, the boyfriend of Annie Potts' character, Mary Jo Shively. They later went on to work together on 24.
Acting Gets Easier
According to Smart, acting has became easier over the years. "I mean, I don't think I'm necessarily a better actor now than I was 20 or 30 years ago. The thing about actors is—and even that tiny percentage of actors who work a lot—even most of them, I would dare say, rarely get the chance to show what they really are capable of. Most actors never, ever get the chance to show what they do. You know, other people like painters and singers and dancers and writers, they can do it any time they want. Doesn't mean they'll get paid necessarily, but they can actually do it. But as an actor, you have to sort of be given permission to do your work—invited to do your work."
With all the high-quality acting Smart's been up to these days, she's next to guaranteed to keep her tremendous acting streak going. Congratulations, Jean Smart!