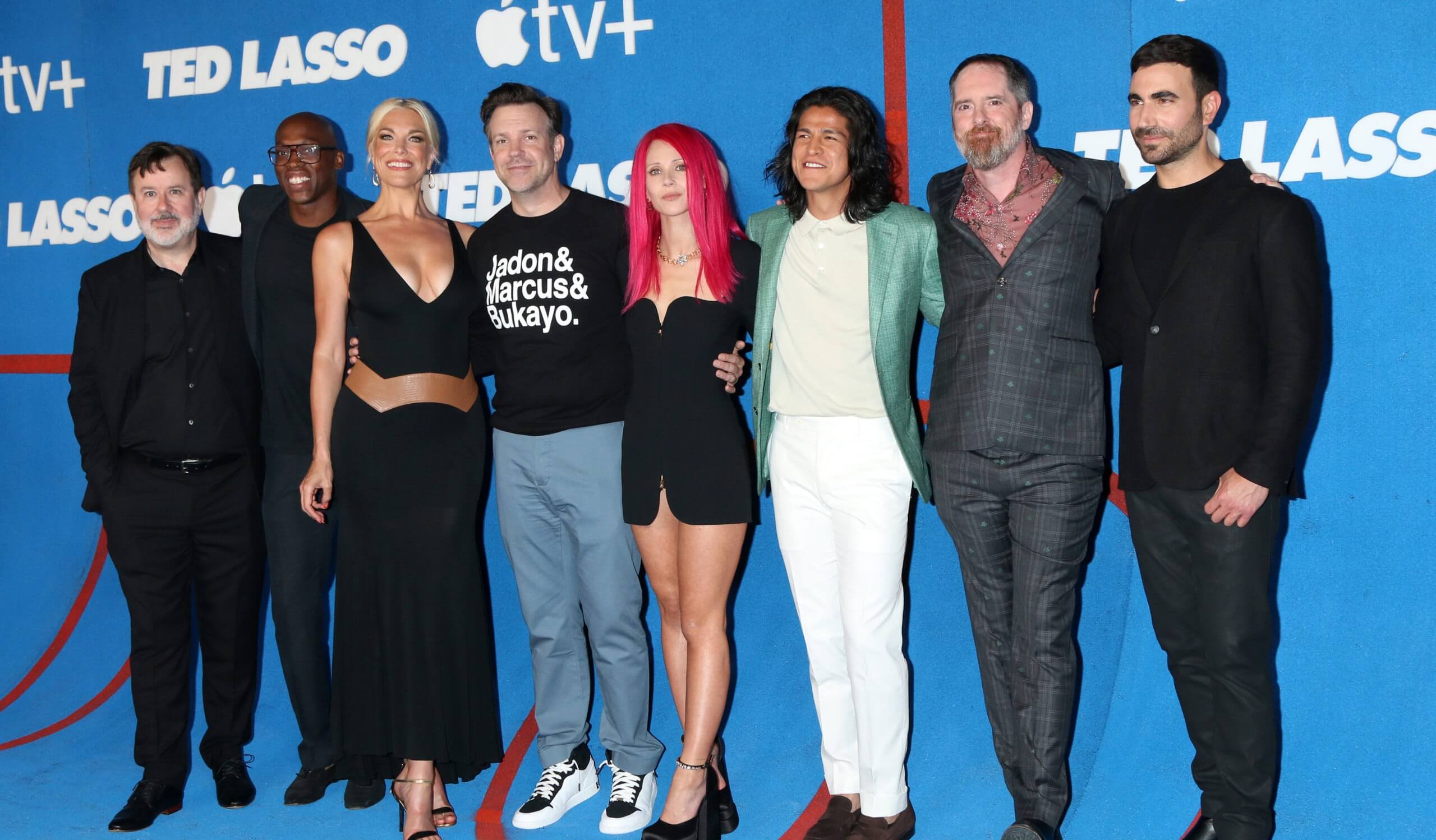 Casting director Theo Park loves being an integral part of a creative team right from the start of any given production. Her impressive casting credits include Apple TV+'s global hit Ted Lasso, the upcoming epic drama, The Lord of the Rings, Star Wars: Episode VII – The Force Awakens, Game of Thrones, Paddington, The Martian, and The Theory of Everything. In a Daily Actor interview, the London-based casting director offered the following advice for actors. 
What will be, will be 
"Don't sweat it. Don't sweat it. What will be, will be," Park tells performers. "And serve the script. If you're doing an audition, just serve the material—how you think that would be in the finished bit. Imagine you're watching it. How would you think that character would be?"
Park loves casting for comedy and enjoys searching for talent in the standup scene. She also finds potential talent at The National Youth Theatre as well as a group called Open Door which encourages actors who've been raised in less privileged households. She advises comic actors to "Just find the beats. If they can't find them, create them somehow. I don't know. It's difficult, isn't it, because sometimes writers/creators don't like you to improvise around the lines because it's their special baby, isn't it, what they've written? But I tend to like it if actors decide to give it a go in an audition to improvise and have a little fun with it because then you're showing your comedy chops that way, aren't you?" She insists comic timing is the main thing that pricks up her ears.
Create Content
Parks also encourages actors to create content—whether sketch comedy or a dramatic monologue—and post it online. 'That's definitely the way to do it. Write something funny, film it, post it. And yeah, you could be lucky and loads of people could start liking it, and it could snowball. And YouTube channels. If you haven't got a show reel, for example, it's great to be able to look at." That being said, the productions on which she works are not concerned with the number of likes an actor's content receives. Park enjoys watching talent "go to town" on social media, saying. "I'm following a few new actors I didn't know before now. And I love all their new videos and things that I don't think would have happened if we didn't have this pandemic."
To create a warm, welcoming environment for performers, Park claims, "Probably one of the only things I'm good at is just making people feel comfortable. I like a bit of a chat—friendly, smiley. I think it's really important for all casting directors to be on the side of the actor. The reason we're getting you in the door is we want you to have a shot [at] getting this part. So let's help each other to try to get the best out of this tape—which is what I'm really missing at the moment because it's all just self-tapes." Park loves the dialogue she has with actors, trying to bring out their best and fit them to the role at hand.
Early Years
Initially, young Theo dreamed of being an actress but determined it would be too much hard work; not to mention, she found the amount of rejection intimidating. So she studied film in college and started to entertain the idea of becoming a casting director. "For me, it's always been about the performances," she says. But after graduating, she found work as an agent. "I realized that really wasn't for me," Park admits. So she became a snowboard instructor for one year—a particularly snowless year at that. It was about that time when she reached out to casting director Nina Gold with whom she'd interacted when Park was an agent. Gold took Park under her wing; in fact, Park would go on to work as her assistant for seven years. Since then, Park has created her own casting company.
Be Creative
Although she misses being able to actually meet auditioning actors in person this past year and a half, she beams, "I have been really impressed in lockdown with these actors doing these fantastic self tapes—really going to town with it and being really creative." Quality doesn't necessarily mean high-end lighting and camera equipment. Rather, she's been impressed even by footage shot on an iPhone: 
"I was casting this short film, a mountain-biking short film, and this guy did a tape, he went out to the desert and actually went and filmed the scene—the self tape. I was just expecting for someone to do it in the garden or whatever. But he went out into the desert and filmed the scene with his mountain bike and friends and bottles of water and really going to town. I sent that to the director and I said, 'If you don't give this man the part, I quit because I've never seen anything as good as that before.' And he did get the part."
Want to get your acting career started? Sign up or login to Casting Frontier and start auditioning today!
Related articles:
3 Hollywood Legends Who Started in Theater
5 Reasons to Become an Actor
Actors on Stage Fright