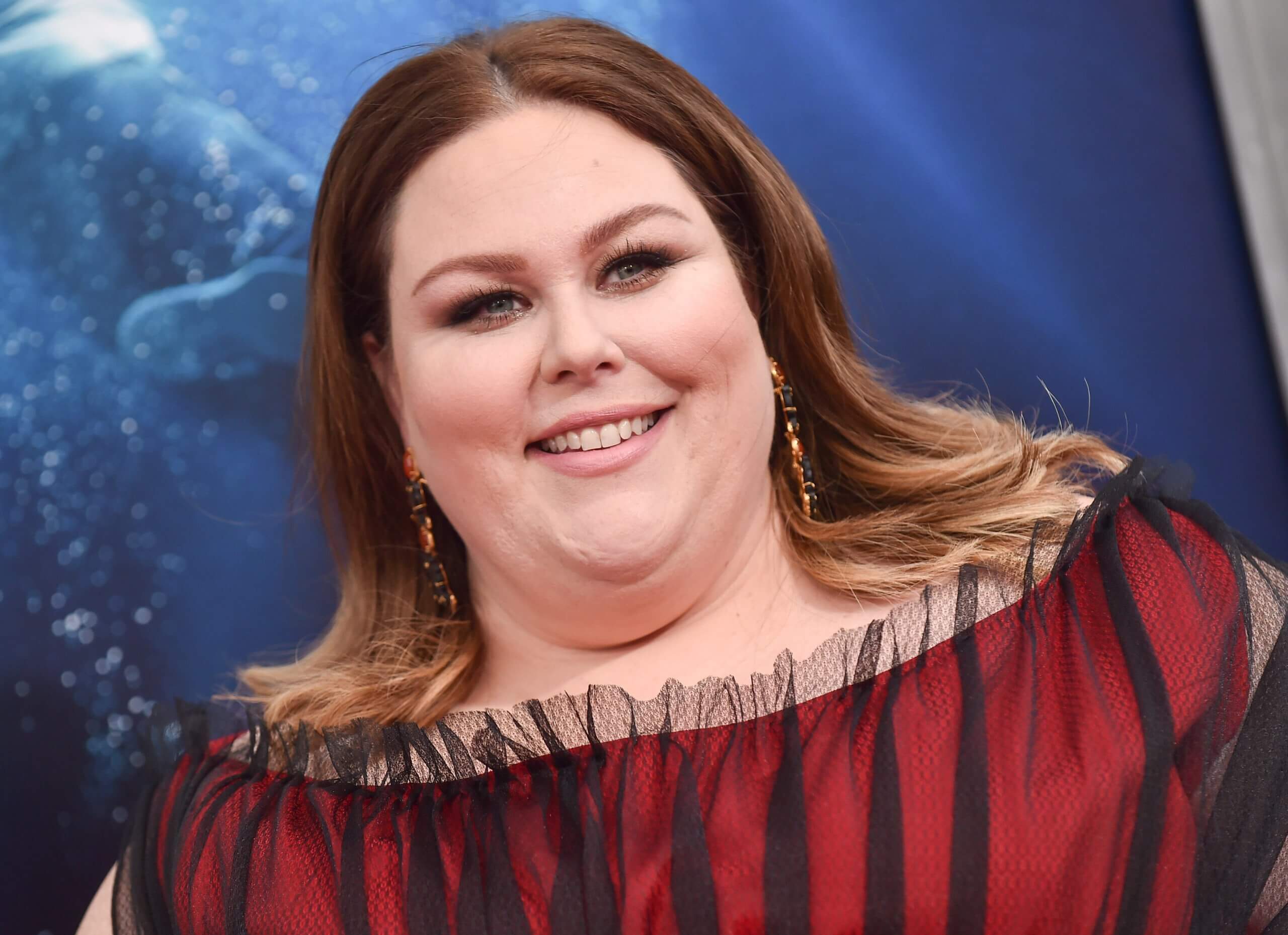 Challenges, obstacles, rejection, repeat—this pattern is familiar to actors across the globe. No wonder many performers have moments in which they question their commitment to the field. But as the saying goes: You only lose when you stop trying. Just ask Melissa McCarthy, Tyler Perry, and Chrissy Metz. They found ways to press on through the tough times, and we're so glad they did.
Melissa McCarthy  
Today she's a celebrated actress and comedienne with two Emmy Awards and two Oscar nods. But before playing Sookie in Gilmore Girls and her breakthrough film performance in Bridesmaids, Melissa McCarthy was a 20-year-old Illinois farm girl with a dream of making it big in The Big Apple. 
"I moved to New York in 1990 with I think $35 because I didn't have the sense to be like, 'That's a terrible idea!' I just wanted to be here," she recalls. "I moved in with a friend who said that I could—only to realize he was sleeping on someone's couch. And so when I showed up with my suitcase, I just remember someone coming out of the one bedroom and going, 'Who the hell is she?!' And I was like, "Oh! I don't think this is my friend's apartment!" 
Still, Melissa was determined to work hard toward her goals. "At least everyone that I was friends with, nobody just came here and suddenly could get an apartment and live." One of the odd jobs the newbie had back in the day was shucking oysters. She says, "We would share a bagel because we couldn't each get one. I was down to pennies and change and all that stuff. But everybody I knew was doing that. It was part of the—you know, if you've got $5, we'd probably save it for a drink and skip the food so we could feel like we were going out in Manhattan." 
Looking back, the 51-year-old actress believes those early days were essential for her development. The Groundlings alumna asserts, "I think the struggle is the best thing you can have because you've gotta want it badly enough, and I think in the end, it kind of helps you build up who you are."
Tyler Perry
In his book Higher Is Waiting, Tyler Perry, described how his success as an adult stands in stark contrast to the hardship he experienced in his childhood. Growing up in New Orleans, Perry endured an abusive father as well as sexual abuse. 
But his creative journey started one day while watching The Oprah Winfrey Show on which he heard about the therapeutic benefits of writing about your life experiences. With this advice, Perry started penning a series of letters to himself, often documenting personal experiences as well as the words and actions of the people with whom he grew up. Indeed, he says he has "trunks of experiences" that he refers to now in his work. A friend who came across the letters said they would make for a great play. In turn, Tyler set a goal of writing a play. With no money to spare, he would sneak into theaters during intermission so he could watch the second act of various plays. This was how he learned to write for theater. He sold used cars and worked as a bill collector to save enough money to fund his own shows.
Overcoming Struggles
Tyler's struggle to be a playwright continued unrewarded for five years. During that time, he slept in the tight quarters of his small car, and his mom encouraged him to abandon his dream and find a regular job. But Perry persevered as he felt certain this was what he was supposed to be doing with his life. He kept putting on new theatrical productions and eventually developed a devoted following in Atlanta. When he found himself performing about 350 shows per year, he realized creating films would probably be more practical. So he went to Hollywood but was flatly rejected. 
Returning to Atlanta with ticket sales soaring, he was able to raise $5.5 million to fund his first film, Diary of a Mad Black Woman which went on to gross over $50 million. With success came the realization that he needed to have his own studio to pursue his creative endeavors. That's when Perry took his profits and created a 330-acre studio in Atlanta where he could be in charge and not be at the mercy of Hollywood. Among the films shot on site is Marvel's Black Panther.
Chrissy Metz
In a Glamour article, Chrissy Metz shared a heartfelt account of her nearly 20-year struggle to succeed in Hollywood. She recalls the day she auditioned for the role of Kate Pearson in This Is Us; she was convinced it was a "miserable and terrible" audition—not to mention she was down to 81 cents in her bank account. And yet after landing the part, she went on to receive two Golden Globe nominations for her performance in the NBC series. 
Metz is from Florida, and while growing up her family struggled to make ends meet. "After high school, I really wanted to act, but I didn't even know how to begin. I didn't know anybody with connections, I didn't come from money, I didn't go to Juilliard. But I never was afraid of the odds, even though they were seriously stacked against me," she told the magazine.
Early on, Chrissy accompanied her sister to an open-call model-and-talent search. One of the scouts asked Chrissy if she could sing or act. "I sang Christina Aguilera's 'Beautiful'—Lord knows why I chose that big ol' thing. The following day she called my sister for a modeling contract and told me she'd introduce me to managers and agents in Los Angeles."
Chrissy traveled across the country with five other young women. Once in Los Angeles, they all shared a two-bedroom apartment. Still, money was tight, but she got by with nanny work and taking on odd jobs. As for her dream of acting, she admits, "I had two auditions that pilot season, maybe. I cried a lot."
The Battle 
The plus-sized star said she battled her weight since she was about three years old, and with only so many roles that require a plus-sized actress available, opportunities to audition are hard to come by. However, Metz was able to land episodic television roles over the years on various shows like playing a counter girl on Entourage or the character Chunk on My Name Is Earl.
To her elation, Chrissy procured a recurring role in 2014 as Barbara, aka Ima Wiggles, on American Horror Story: Freak Show. She was hopeful the new exposure would springboard her career. "But when it wrapped, there was … nothing," she recalled. "I almost moved back to Florida, but my mom said, 'You can either be miserable here and not pursue your dreams, or you can be miserable in L.A. and at least pursue what you want."
Persistence Pays Off
Fortunately, she decided to remain in Los Angeles. Chrissy said of those enduring months:
"I kept auditioning, with no savings and no money, credit card debt gaining interest. I went on unemployment. I bought ramen noodles at dollar stores. I never had to—God forbid—live on the streets. I moved in with a roommate who told me, 'Stay with me until you can afford rent. Don't give up.' People who supported me were like, 'If you don't have money for food, I'll cook you dinner. You don't have money for acting class? Let's get together and read lines.' I am so grateful that I had such an amazing support system. But when I booked This Is Us, I had 81 cents in my bank account. I could cry right now just thinking about it."
Success has come to a grateful heart in Chrissy Metz. She now says, "Sometimes I cry on the way to the set still. There is something that happens when you are grateful: You continue to keep receiving blessings. So I will always be grateful."