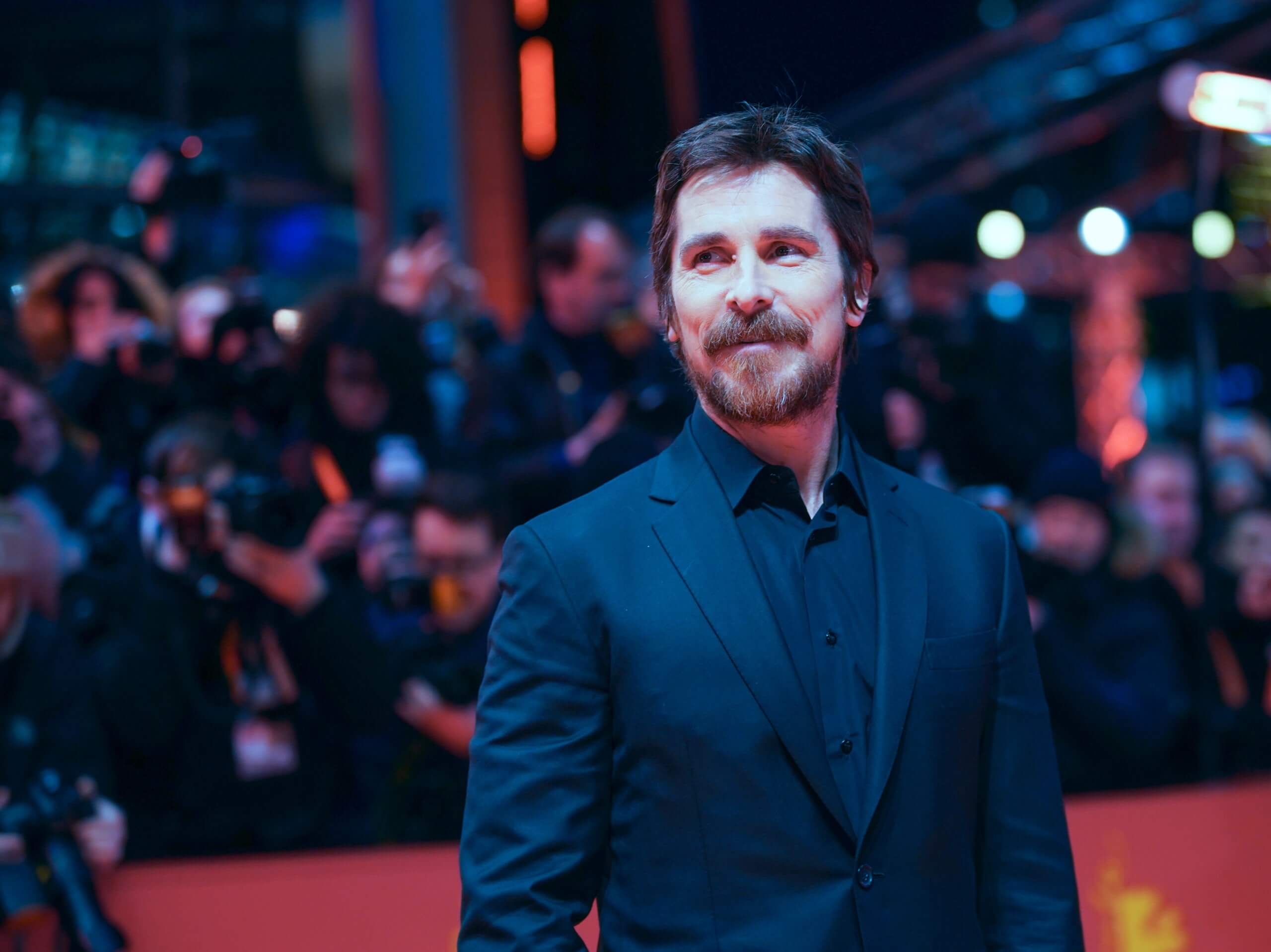 With school finally back in session, let's take a look at the stars we love and admire and see what they were like as teenagers. Were there any clues they'd go on to achieve acting accolades? Or did they blend in with all the other kids—flying under the radar, so to speak? Were they even interested in acting in high school? Here's a glimpse at several famous actors during their adolescence.
Populars and Jocks
Blake Lively 
A Simple Favor actress Blake Lively was by all accounts a popular and well-rounded student at Burbank High School. She says, "I was class president, on the cheerleading squad, in a competitive show choir, and in like six different clubs." And she was a class clown to boot.
Dean Cane
Dean Cane played on a baseball team with Charlie Sheen and Rob Lowe, and his peers voted him "most likely to succeed" in ninth grade. After all, he excelled in sports, was super smart, had a great attitude, and was well-liked. A few years later, Cane would go on to star as Superman in the television series Lois & Clark: The New Adventures of Superman.
Jamie Foxx
Jamie Foxx played basketball and was the quarterback of the football team at Terrell High School in Texas. In addition to being an accomplished athlete, he received top grades, played the piano, and served as choir leader at his church. The Just Mercy star graduated with a full scholarship to study classical music and composition at the United States International University.
George Clooney 
George Clooney played basketball and baseball at his Augusta High School in Kentucky. Known as a jock in high school, The Descendants star even tried out for the Cincinnati Reds professional baseball team when he was only 16 years old.
Brad Pitt 
Brad Pitt played basketball for his Kickapoo High School in Missouri and was a member of the golf, swimming, and tennis teams. Although he was a high school jock, Pitt didn't really enjoy baseball. "Baseball and I didn't get along that well. I wrestled one year … dove one year—everything but baseball," he recalls. Brad also participated in the school's Key and Forensics clubs, school debates, and musicals.
Brains
James Woods
James Woods attended Pilgrim High School in Rhode Island where he earned almost a perfect score on the SATs, and he's reported to have an IQ of 180. Although the Salvador star was awarded a full scholarship to MIT, he opted for a career in acting.
Natalie Portman 
Although Natalie Portman made her movie debut when she was a tween, she made sure to study diligently in high school, participate in track, and was a member of the Japanese Club. With an IQ of 140, the Academy Award-winning actress went on to earn a bachelor's degree from Harvard and speaks about six languages.
Lisa Kudrow 
Lisa Kudrow is famous for playing the ditzy Phoebe Buffay on Friends, but the graduate from Taft High School, Woodland Hills actually has an IQ of 154. After earning a degree in biology, she spent eight years working as a researcher in the medical field.
Stoners
Cameron Diaz & Snoop Dogg
It's hard to come by actors who say they smoked pot in high school, but Cameron Diaz did share during an interview that she believes she purchased weed from her schoolmate Snoop Dogg during her high school years in Long Beach, California. "I used to get in fights with boys more than girls," she added. "For some reason, boys liked to fight me." The Bad Teacher actress also said she was bullied in high school for being skinny. 
Nerds and Geeks
Anna Kendrick
Anna Kendrick described her high school days by saying she was a "flat-chested theater nerd." Besides that, her school experience was pretty normal. 
Vin Diesel
Action star Vin Diesel recalls he spent a lot of time playing Dungeons & Dragons with his friends during high school. He was involved in acting as well. After all, at the age of seven, he and his buddies got caught breaking into a local theater intent on vandalizing the place—but instead, the theater's artistic director invited the gang to be in the upcoming production. He got into acting from that moment on.
Charlize Theron
Self-described "geek" growing up, Oscar winner Charlize Theron says she wore thick glasses in high school, insists boys didn't like her, and revealed that she was bullied. Desperately wanting to be friends with the popular crowd, the Monster actress recalls, "There was a really popular girl at school, and I was obsessed with her. I mean you would go to jail for that stuff today. I was in tears one day because I couldn't sit next to her."
Ryan Gosling 
Ryan Gosling was involved in local ballet, preferring dancing to sports. He says he grew up around a lot of females which influenced him to "think like a girl." But the Hollywood heartthrob realized he was of no interest to the ladies, as he'd overhear them speaking candidly about other boys—and not him. The La La Land star dropped out of high school at the age of 17 to focus on his acting career.
Liam Hemsworth
The Hunger Games actor Liam Hemsworth describes his high school self as "tall," "awkward" and "uncool." "I used to wear my brothers' hand-me-downs which were all too big on me. I used to have an afro—like Will Ferrell in Semi-Pro. It was bleached blond from the sun," he recalls. Liam decided to follow his big brother's footsteps by acting in high school plays and attending his first audition at the age of 16.
Jake Gyllenhaal
Jake Gyllenhaal categorizes himself as a nerd during his school days, wearing thick glasses and trying to copy various people. That is, the Los Angeles native experimented with various identities because he was trying to figure out who he was. The Brokeback Mountain star was also teased for being a performer who enjoyed both acting and singing.
Punks
Elizabeth Hurley
As a teenager, Elizabeth Hurley studied ballet and was a punk with pink hair, a nose ring, and was even a member of a punk rock band called Vestel Virgins in her English suburb. "So many men took an interest, I wanted to make myself look as ghastly as possible," she shared. "I used to hang out with the local punks. They were a mixed crowd, mostly unemployed or laborers and we were banned from most of the pubs in the area, mostly because of the way we looked." 
Ben Stiller 
Ben Stiller might seem an unlikely punk, but in high school, he used to play the drums in a post-punk band called Capital Punishment. The band went on to record an album called Roadkill. The funnyman admits, "I wasn't really that good at playing the drums, which you can pick up if you listen. You don't even have to listen that closely to get that." The Night at the Museum actor also realized he wanted to get involved with sketch comedy during his high school years.
Gillian Anderson 
The Crown's Gillian Anderson found her affinity for all things punk after one particular visit to London as a teenager. Back in Michigan, she recalls, "I got my nose pierced, and I started to shave my head and dye my hair and wear a lot of black. And I looked like somebody that might be arrested. And, in fact, on graduation night, I was arrested … I had a boyfriend, and I'd convinced him that we should go and glue the locks of the school so that people couldn't get in, in the morning. And lo and behold, they had a security guard because it was graduation night—and they were concerned that idiots like me might try and do something like that."
Jennifer Aniston
Jennifer Aniston experimented with different kinds of looks during her high school days, including goth as she wanted to be "the most rebelliously unattractive." The Friends alumni was also bullied in school, describing herself as "one of the kids others decided to make fun of." But she did have a close friend, the child of Cher, Chaz Bono.
Outcasts
Lady Gaga
Lady Gaga recalls that her high school days were hard times. The A Star Is Born actress was constantly bullied by her classmates at her all-girl Catholic school. She told Rolling Stone her peers used to tease her for "being ugly, having a big nose, being annoying. 'Your laugh is funny, you're weird, why do you always sing, why are you so into theater, why do you do your makeup like that?'"
Christian Bale
Christian Bale remembers how much he dreaded going to school, saying, "I took a beating from several boys for years. They put me through hell, punching and kicking me all the time." But in retrospect, the Batman actor sees that those miserable days of being bullied served his acting career well, as he realized he needed to fight with determination to land desirable roles in Hollywood.
Band Geeks
If one were to construct a band full of celebrity high school band geeks, here's what it would look like: 
Halle Berry

and

Tina Fey

on flute.

Samuel L. Jackson

on both trumpet and French horn.

Julia Roberts

on clarinet.

Tom Selleck

on saxophone.

Richard Gere

on trumpet.

And

Jennifer Garner

on clarinet. 
A big band geek, Jennifer named her sax "Sally the Sexy Saxophone." Here is the Texas native as an adult serenading her friend, Reese Witherspoon, on her birthday. The Alias star also jokes how she was never a prom queen but insists "nerds laugh more."