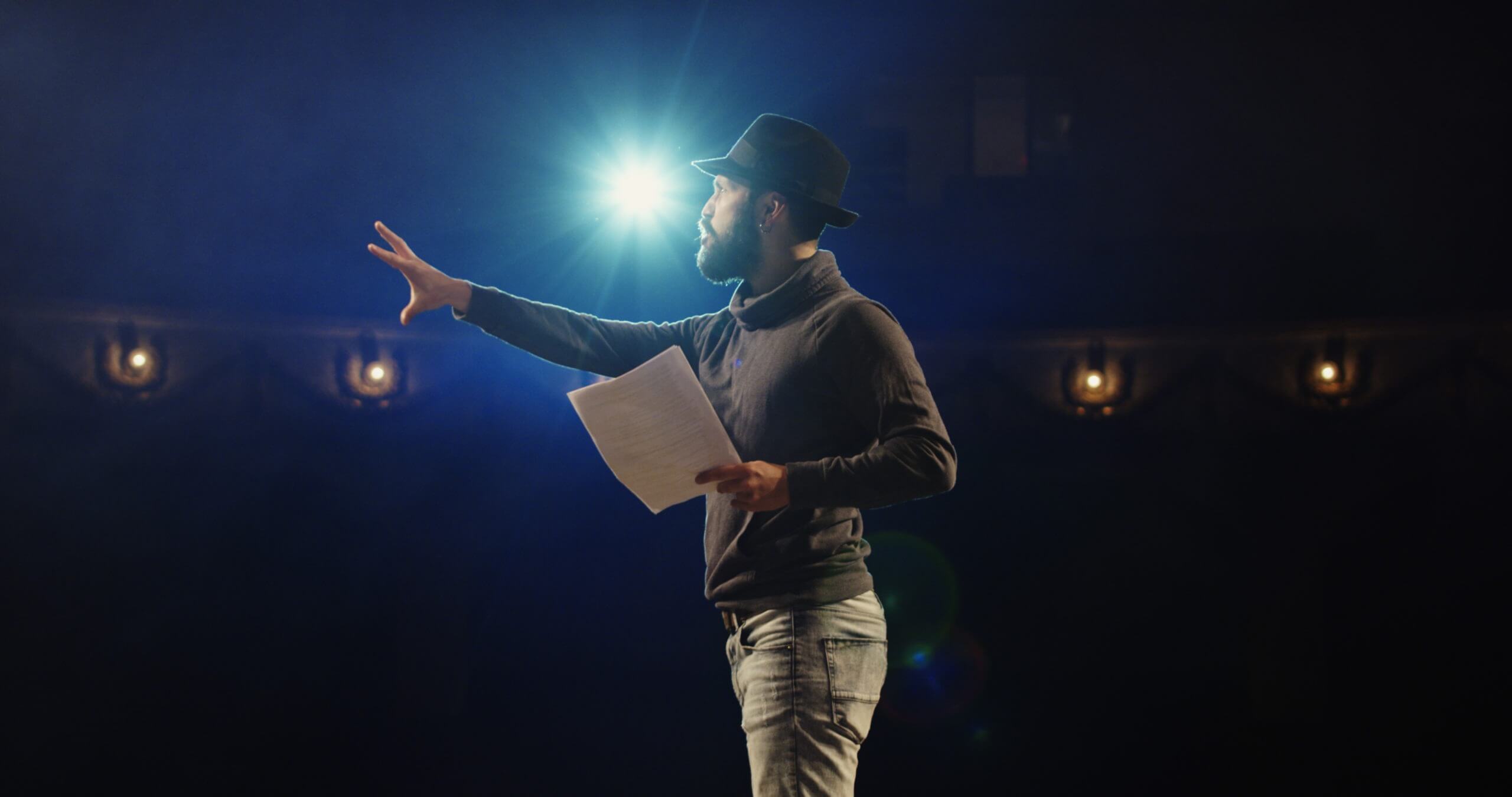 How can a little flexibility help you as an actor? In more ways than you might think.
Actors should be flexible students of their craft. Why have just one teacher? Why train in only one technique? You can study at The Groundlings, UCB and Second City. It doesn't make you a traitor. Many working actors recommend taking what you can from all three.
Representation
You have an agent. Great. But be flexible. Could you get a better agent? Maybe add a manager. Stay open to improving your representation situation despite what your existing rep may want. I'm not saying that you jump ship, but it's your career. They have many clients. You have just you. Flexibility with representation means you are open to whatever is best for your career.
Roles
You've been cast! Great! But you and the director have a different view of the character. Here's where a little flexibility can go a long way. Listen to your director. Even though you are responsible for your character, the director is responsible for telling a cohesive story that involves all the characters. Listen to what they have to say with an open mind. This doesn't mean you should do what they say. It means you should hear them out and accept their input. Then, while considering that, you should arrive at an acceptable compromise that still makes sense for your character. If you feel like it is a power struggle, talk to other cast members. After that, it may be time to speak to a producer.
Genre
Let's say that you are a very funny person. You tend to submit and book comedic roles. You don't expect to be known for dramatic characters, so you don't pursue them. Let me tell you a little story about my old friend, Josh McDermitt. Josh was a two-time regional semi-finalist on Last Comic Standing. He had been doing stand-up successfully for years. A big Los Angeles agency scooped him up for commercial and stand-up accomplishments. He's been a series regular on The Walking Dead for six years. You don't know what jobs you are going to book. Josh was open to dramatic roles despite being on a sitcom for two years at the time of his audition for The Walking Dead. Be flexible and keep your options open. 
Social Media
Have you given up on certain social media platforms? Or given up on networking in general? You're writing off a very necessary component of a working actor's career. Be flexible. No matter why you chose to leave the path, find your way back. Actors need to network, and actors need to be on social media. You don't have to love it and you don't have to do it every day. But you do need to do it regularly and if you are that bad at it, find ways to get better. So many actors do this successfully. You can't be so inflexible that it costs you progress or even success. Think about it. Is it really a deal-breaker? Would you give up your acting career if it meant you had to tweet, like, and share? If so, you don't want it very much.
Daily Life
There should also be a little flexibility in your daily life. You're going to have to move things around whenever you get auditions. The people in your life need to understand this and it's up to you to make them see this. This is a tough career choice so be honest with yourself and everyone else going in. Acting can't come last. It has to be a priority. You must be consistently flexible enough to capitalize on any success as it happens.  
Expectations
Be open to any job that will work well with your needs as an actor. You want a job, not a career. Careers pull too much focus away from acting. So be flexible with your expectations. If you start working a "9 to 5" you will learn that it just doesn't work. It may work at first, but eventually, it's going to get in the way. I have seen this time after time and the actor has always regretted the decision, but by then it is too late. The job opportunity is gone.     
Flexibility has always been a helpful part of every actor's career, but in 2021 it's mandatory to keep an open mind about every component of your career.
Want to get your acting career started? Sign up or login to Casting Frontier and start auditioning today!
Related articles:
'United States vs. Billie Holiday' Star Andra Day Receives Two Golden Globe Nods
3 Tips to Improve Your Demo Reel
Dear SAG-AFTRA Actors, It Is Time To Get Educated
---
Written by Mark Sikes
Mark Sikes began his casting career in 1992 for Academy Award-winning filmmaker Roger Corman. In the past 25 years, he has cast over 100 films as well as television series, commercials and web series. He has cast projects for Tobe Hooper and Luke Greenfield and many others. In the past few years Mark has also produced four feature films.
Based in Los Angeles, Mark has cast films for many markets including the United Kingdom, Peru, the Philippines and Russia. Domestically, he has cast films that shot all over the country in Texas, Ohio, Massachusetts, Virginia and multiple projects in Colorado.
He currently teaches three weekly on-camera, audition technique classes in West Los Angeles.  Follow Mark on Twitter @castnguy.