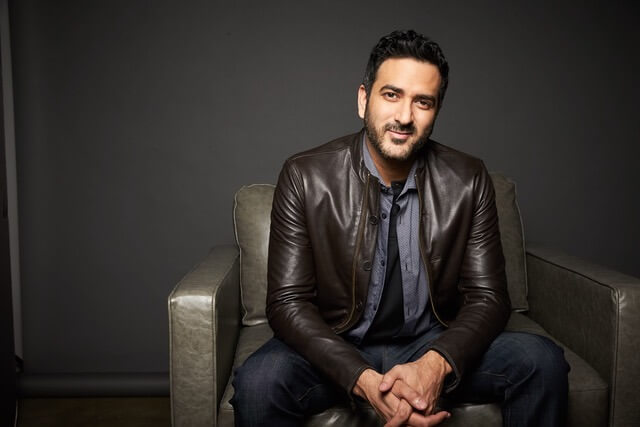 If you're a SAG-AFTRA actor auditioning and working in television and film, here's a situation you may find yourself in:
It is expected of you to read and know all the terms of the SAG-AFTRA TV/Theatrical Contract, but there isn't just one clear contract document for us to read, there are four incomplete ones: the 814-page 2014 Codified Basic Agreement (CBA), the 396-page 2014 Television Agreement, the 77-page 2017 Memorandum of Agreement (MOA), and the 47-page 2020 Memorandum of Agreement (MOA). 
You have to read the 2014 Basic and Television CBAs, then see what changed as a result of the 2017 negotiation in the 2017 MOA and THEN read the 2020 MOA to see what changed again as a result of the 2020 negotiations. So, you have to compare the 2020 MOA to the 2017 MOA to the two 2014 CBAs. Easy enough, right? That's 1,334 pages of contract language. That you're required to know. Why do I say "required?"
Upon joining SAG-AFTRA, every member agrees to abide by the 14 current Membership Rules (there are actually 18, but 4 of them are left blank for…reasons), including the well-known Global Rule One. Well, Rule 2(B) states, in part: "It shall be the duty of every member to report to the Union any violation by a signatory of any of the Union's collective bargaining agreements…"
Mmmmm. Hold on. Have you been doing that? Probably not. Gulp. And, um, ANY OF THE UNION'S COLLECTIVE BARGAINING AGREEMENTS? HOW MANY ARE THERE?
Answer: many: TV/Theatrical, NetCode, Commercials, Netflix, Sound Recordings, Co-Ed, Music Videos, Interactive, and Animation.
Congratulations, you're probably in violation of the membership rules of the union. You're supposed to know the contract so when you're out there auditioning and working you can recognize when the contract is being violated, and you have a "duty" to report those violations to SAG-AFTRA. Mkay? So, how's that reporting coming along?
Now, before you freak out (I mean, it's only our job as professional actors to know this stuff), over the last couple of years, a group of volunteer SAG-AFTRA members and leaders working in consultation with staff put together a totally free, amazing new website and union literacy guide to help us all better understand how SAG-AFTRA works, including making it easier to read and understand our contracts.
The Resources
The website is: https://solidarity.us/
The Union Literacy Guide is here: https://bit.ly/SA-ULG
A Google spreadsheet under constant construction that has so far consolidated three of the four latest contracts (2014 CBA, 2017 MOA, & 2020 MOA) into one easy to navigate and read place, in addition to comparing the current contract to previous versions of the contract going back to the first one in 1937, so you can see how the contract evolved can be found here.
But we shouldn't just learn about our union to avoid violating our duties as members. It's actually really empowering to learn this stuff. You'd be amazed to know how our union actually works and what's in the contract that most of us never knew, but that would be game-changing if we all did and started enforcing it.
For example: did you know that you're supposed to be paid for your auditions for TV and film? Read Sections 14 & 15 of the CBA. If you meet with production or casting and they don't send you any material to prepare in advance and they don't record you in any way, it's called an "interview" in our contract, and they don't have to pay you for that.
BUT, if they ask you to prepare material for the appointment, it's called an "audition," and/or, if they record you in any way, it's called a "test," in which case they owe you a half day's pay if they don't hire you for the job. That's over $500 at today's scale rate.
Oh, you read that right. It's been in our contract going back to the first version in 1937. The star founders of our union valued their time and our art. If we're asked to take the time to prepare material for a casting, it's only reasonable that we are paid for that time, out of respect. Everyone else in that casting room is being paid, right? Are we less important to the process than any of them? Is auditioning not an essential part of the job of being a professional actor?
Section 47(B) of the CBA
Another juicy tidbit: read Section 47(B) of the CBA, with regards to casting. It requires casting directors currently employed by AMPTP signatory producers to participate in showcases put on by SAG-AFTRA and the Casting Society of America (CSA) or spend a comparable amount of time holding general interviews with our members.
Assuming most showcases are at least a couple hours in length, that there are at least a couple of hundred casting directors employed working on shows and films each month, and each CD spent 20 minutes getting to know a member in a showcase or general, that would be 1,200 SAG-AFTRA members meeting with working casting directors every month. For FREE.
We don't even have to negotiate for either of those things. They're already in the contract that the producers have agreed to. We just have to know about those things and the union has to enforce them.
And that's the key right there; before you go running out and demanding casting directors meet with you or start asking for pay for your auditions, remember that it's the union's responsibility to enforce our contract so that we don't put ourselves at risk by asking for things as individuals. All we need to do is make sure we have union leaders who are willing to enforce our contracts, and, if they don't, we vote to replace them with people who will.
Instagram Live 
On March 8th, I'll be doing a CastingFrontier IG Live with CF's Katie O'Connor at 2 pm PT. I'll be giving a quick overview of the Union Literacy Guide and the resources available on the SOLIDARITY website so that all performers have the tools to understand SAG-AFTRA before and after they join. 
Additionally, if you are interested in joining Casting Frontier as a new member, and are an active SAG-AFTRA member in good standing, then you can receive 20% off a one-year Premium Plus membership. Make sure to click 'Join Now' and have your SAG-AFTRA membership ID ready to apply at checkout. 
It's our union. We, the members of SAG-AFTRA, are the union. Now we finally have the tools to be educated and participate.
So come join us on the 8th of March and let's get to work understanding our union. It's fun, it's important, it's empowering, and it's part of our job.
---
Written by Shaan Sharma
Shaan Sharma
SAG-AFTRA LA Local Board Member
Co-Chair LA Local Conservatory
Shaan Sharma is a working actor, SAG-AFTRA union leader, acting educator, writer, and casting professional. Shaan is currently acting on the TV show "The Chosen" playing Shmuel (thechosen.tv), Founder of The Storytellers Conservatory, an on-camera acting studio (storytellersconservatory.com), a proud member of SOLIDARITY, a grassroots SAG-AFTRA education group (solidarity.us), and spent more than a decade working as a casting session director with over 45 of the top commercial casting directors in Los Angeles. Shaan is also the author of the book and audiobook, "Commercial Acting in LA: A Session Director's Guide."