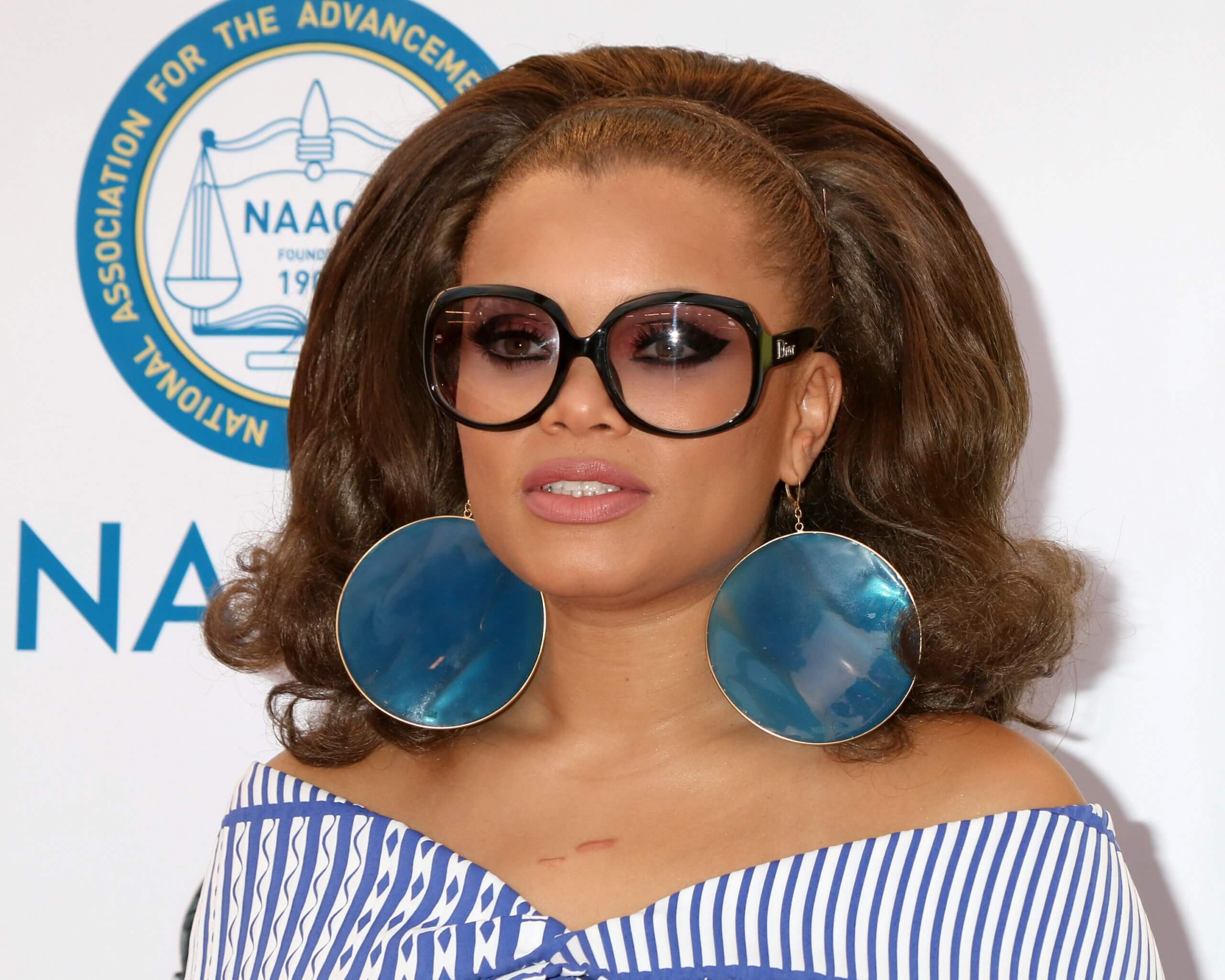 Andra Day initially tried to talk herself out of taking on the role of Billie Holiday in United States vs. Billie Holiday, but now she's nominated for two Golden Globe Awards—Best Actress in a Motion Picture, Drama as well as for Best Original Song for "Tigress & Tweed."
Director Lee Daniels revealed that the "Rise Up" singer "tried to run" from portraying the iconic Lady Day. After all, the compelling role would be Day's on-screen acting debut. "She didn't believe that she could do it. When I met her, she was talking herself out of the job! She loved Billie Holiday and wanted to honor her," he recalls. Indeed, learning about Billie Holiday at the age of 12, Day considers her to be one of the major influences on her sound. 
"First of all, (a) I'm not an actress, and (b) just no," the 36-year-old singer and songwriter remembers saying when first asked about the leading role. "I was like, 'I don't want to remake Lady Sings the Blues.'" Day is referring to the 1972 film starring Diana Ross who earned an Oscar nod for her portrayal of Holiday. "I love Diana's performance. She murdered it. I'm good."
Changing her Mind
 Day realized she was passing on the part because she simply was scared. Not willing to accept that in herself, she agreed to the enormous challenge. "For me, it was [about] vindicating [Holiday's] legacy,' she recalls. "I want the younger generation to say, 'Thank you, Billie Holiday.' This is the mother of civil rights, and you need to know that [and] what she sacrificed for that."
Upon meeting Day, Daniels was certain he'd selected the right person to portray the revolutionary jazz singer, and his intuition proved to be spot-on. Over the following months, the director watched as Day essentially transformed into Billie Holiday before his very eyes. 
Becoming Billie
The soul singer shed 39 pounds for the part and picked up habits such as smoking, drinking, and swearing as Holiday was known to do. 
"I went from 163 pounds to 124 pounds, and would talk like [Holiday]," Day said in an interview with Variety. She continues, "I don't drink or smoke, but I started smoking cigarettes and I started drinking alcohol—not that I recommend people do this. I just was desperate because this was my first role."
Moreover, Day revealed she prayed to God to "Give me [Billie's] pain and give me her trauma," hoping to carry the weight of Holiday's personal experiences with being raped, a victim of domestic abuse, and struggling with heroin and alcohol addiction. Day spent time with current and recovering addicts as well, learning various self-destructive rituals on her quest to live up to the challenges of the role.
"I basically abused my body for a long time. I'm joking and not really joking. I got the role at the very top of 2018. Reading everything I could get my hands on. Listening to every interview. Apparently, the internet will tell you that you've reached the end."
Mastering Holiday's Vocal Delivery
Day accepted the role knowing she wanted to adjust her voice to match Billie's. "That was an early decision that we made right away, to do the singing." It took a while to master Holiday's unique vocal style but—wow—did she nail it! "There's victory and there's pain in her voice," Day insists." So to me, it was just like we've got to get it, we have to get it, you know what I mean? It'll have to be my interpretation of it, but it has to be there."
Looking Forward
At the upcoming Golden Globes, Day's remarkable performance is up against the following actresses' roles: Frances McDormand in Nomadland; Viola Davis in Ma Rainey's Black Bottom; Carey Mulligan in Promising Young Woman; and Vanessa Kirby in Pieces of a Woman.
And her performance of the song "Tigress & Tweed" will compete with Judas and the Black Messiah's "Fight for You," The Trial of the Chicago 7's "Hear My Voice," The Life Ahead's "Io Si (Seen)," and One Night in Miami's "Speak Now."
The United States vs. Billie Holiday will be released on February 26th on Hulu. And the Golden Globes ceremony is set to take place on February 28th, airing on NBC.
Comments
comments