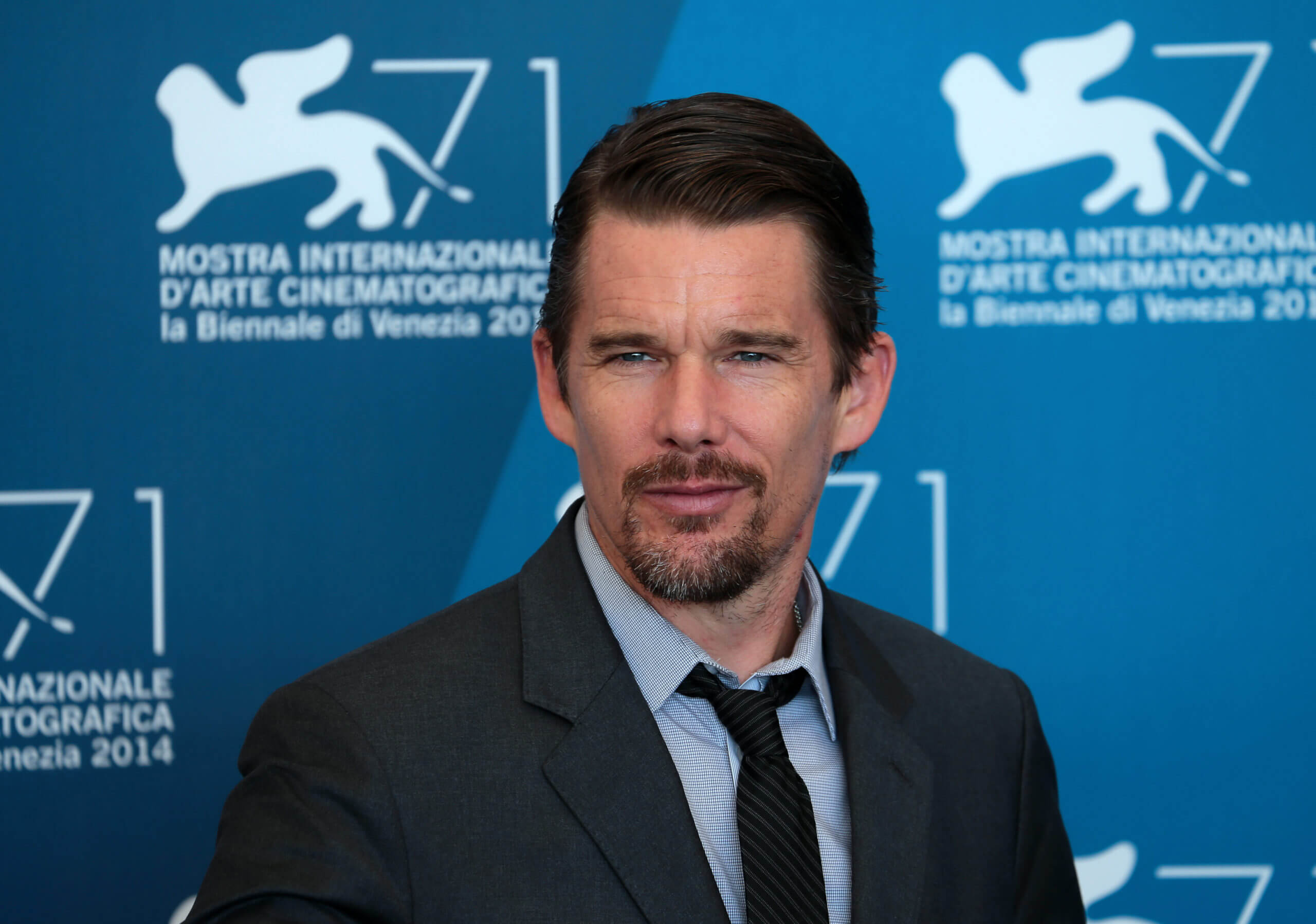 At just 14 years old, Ethan Hawke's acting career began when he starred in the big-budget Hollywood movie Explorers. The film may have bombed at the box office but it taught Hawke an important lesson.
Now a four-time Academy Award nominee, Hawke's credits include films such as Dead Poets Society, The Magnificent Seven, Boyhood, Training Day, Before Sunrise, and First Reformed, as well as the television series The Good Lord Bird. Recently, the 50-year-old actor finished shooting the Viking revenge saga The Northman alongside Nicole Kidman. He will also soon be joining the Marvel universe playing a lead villain in the Moon Knight series.
The "Aha!" Moment
After watching Top Gun as a youngster, Hawke knew he wanted to be an actor. "I meet some young people and it just feels so far-fetched to them. Sometimes I wish I could just give them the DNA, the gene that says, 'Nobody else knows what they're doing either. Don't worry.'"
After a series of auditions, Hawke ultimately landed a starring role alongside budding star River Phoenix in Explorers. Director Joe Dante just had a box-office smash with Gremlins, so this opportunity struck Hawke as an extraordinarily promising venture. "I felt like I'd won the lottery," he says.
The Disappointment
Unfortunately, the science-fantasy film flopped at the box office. And the disappointing reception was quite a blow for Hawke. 
"That was very hard to wrap your brain around as a kid because I loved Joe Dante, and he was a great mentor to me, and I felt like I'd let him down," he remembers. Hawke became haunted by recurring nightmares where Explorers was reshot without him. He was even tempted to quit acting. However, Phoenix went on to star in the hit movie Stand By Me and Hawke knew he too could rise above failure.  
Now Hawke reflects that his Explorers disappointment helped him tremendously, saying, "That was a great lesson for me. You know, just to have failure right off the bat, and to see that everything's not going to get handed to you."
The Breakthrough
In 1989, Hawke made his breakthrough appearance as a shy prep student in the film the Dead Poets Society. "By the time the experience of Dead Poets Society happened, I had really steeled myself that even though I knew we were having an amazing time and I felt like we were doing something good, I'd had that feeling before and the world had not responded positively to it. So I was very braced to get punched." This time the film became a smash hit.
In 1992, Hawke made his Broadway debut alongside Laura Linney in The Seagull. Unfortunately, the production received negative reviews and he was once again reminded what failure feels like.  
He explains, "But it was a great experience because you get forged in that fire because … if you're in it for the attention, you start to discover, wait, I love doing this whether the audience likes it or not. And you start to find ways to find fulfillment from the simple process and not for anything that happens after the process."