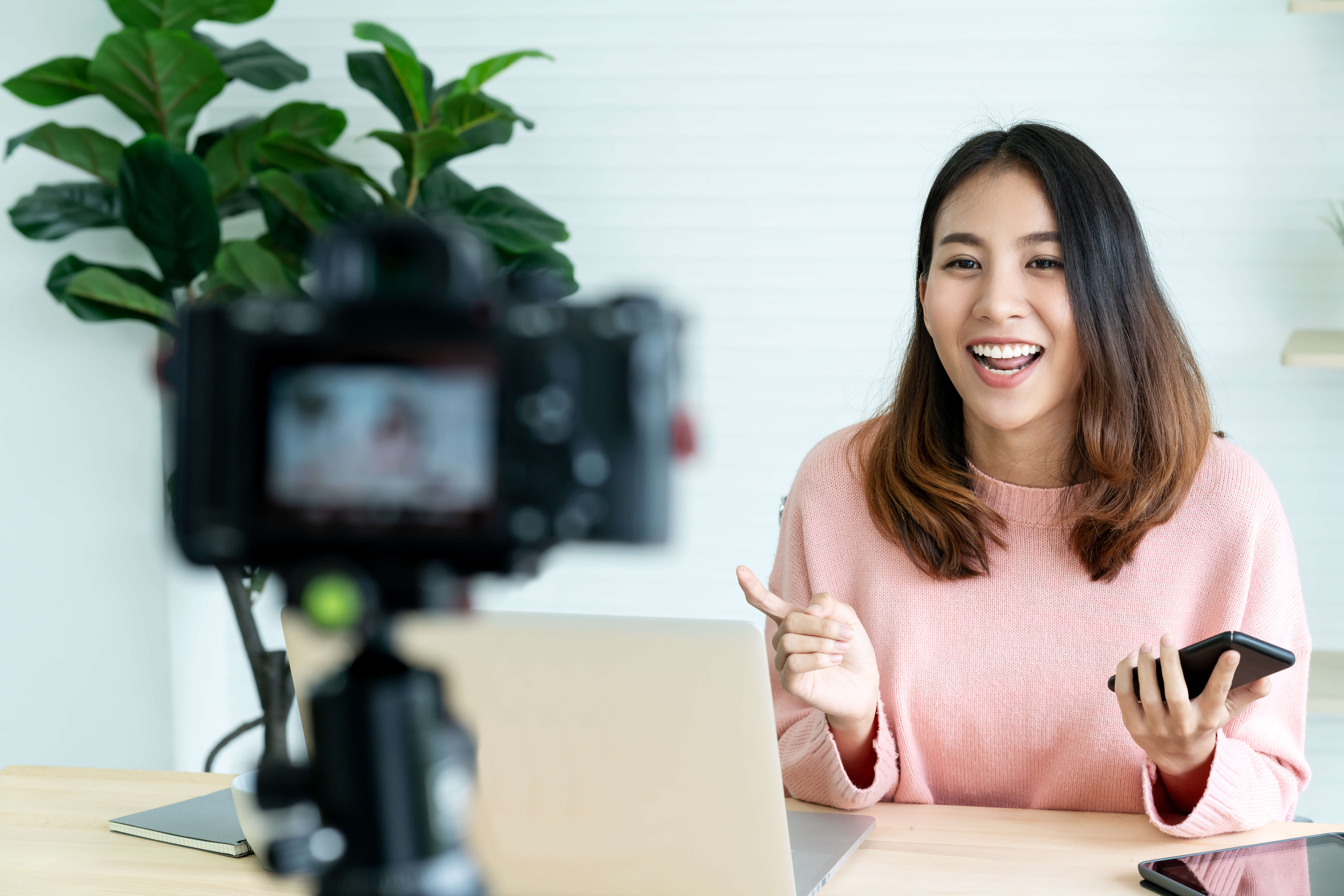 Choosing a camera setup for self-tape auditions can feel like an overwhelming task. Fortunately, Casting Frontier has excellent solutions for self tapes to give actors the competitive edge. But, for now, let's consider the potential value of various cameras based on actors' first-hand reviews.
The Camera Test 
Acting Career Center's Kurt Yue demonstrates four different recording setups to compare the benefits of each. When it comes to video quality most cell phones, laptop and desktop computers can get the job done. In fact, many casting professionals are adamant that talent need not worry about spending hard-earned dollars on camera upgrades. Even the internal microphones on these devices are generally sufficient. However, for those interested in recording with a higher-quality camera, Yue demonstrates the differences between top models.
To do this, the Cobra Kai actor records himself performing the same line of dialogue using identical lighting, wardrobe, and background while only changing cameras. First, he uses a Google Pixel 3 Cellphone ($300), then a Canon VIXIA R800 Camcorder ($250), next a Canon 80D DSLR Camera ($800), and lastly tries a Sony A7iii Mirrorless Camera ($2,500). 
Cell Phone Quality
Yue concludes that while the cell phone quality is sufficient, purchasing a designated camera for a self-tape setup can be easier. Unlike a cell phone, a camera remains in place and ready-to-go. Yue's personal go-to camera is the Canon 80D along with a zoom lens 18-135mm so he can zoom out to 18mm when recording his full-body slate. However, he also recommends the more budget-friendly Canon [Rebel] SL3. "Canon makes the Canon [Rebel] SL3 which is a camera that's very similar to the 80D in terms of specs and grades and the video quality pretty much just as good"—and it costs a little less at about $700. 
The Most Economical Camera
A more economical approach to shooting is described in Toronto-based actor Sean Colby's Best Self Tape Setup for Actors video. Colby advises performers to upgrade their cell phone audio with a Rode Video Micro Mic ( $60) for a more crisp sound. Since it's a directional mic, it picks up the auditioning actor and de-emphasizes any offscreen reader. But if you buy this particular mic for your cellphone, make sure to also purchase the adapter cable ($20). To stabilize the cellphone, Colby suggests using an Ulanzi Phone Mount ($20) and attaching it to a basic tripod ($30). For those interested in upgrading their cameras, Colby speaks highly of the Canon Rebel SL2 ($800).
Working Hollywood actress Wendy Davis from Actor's Life 365 is less concerned about cost and more interested in what's easy. She, like Yue, prefers the Canon 80D for the picture quality and it's simplicity.
Likewise, actress and personal branding coach Kat Elizabeth prefers the Canon 80D. She also recommends the more budget-friendly Canon Rebel T7 ($550) and Canon Rebel SL3 ($700).
The Mirrorless Camera
For actors who prefer to use mirrorless cameras, the Panasonic Lumix G7 4K ($500), Canon M Series ($700), and Sony A6400 ($900) are perfect. 
In the end, regardless of which camera you choose to use, make sure the image is clear and in focus. When using a cell phone, always shoot horizontally unless asked to shoot otherwise. And always remember, the performance is what's most important.
What camera do you use for self taping, and why?