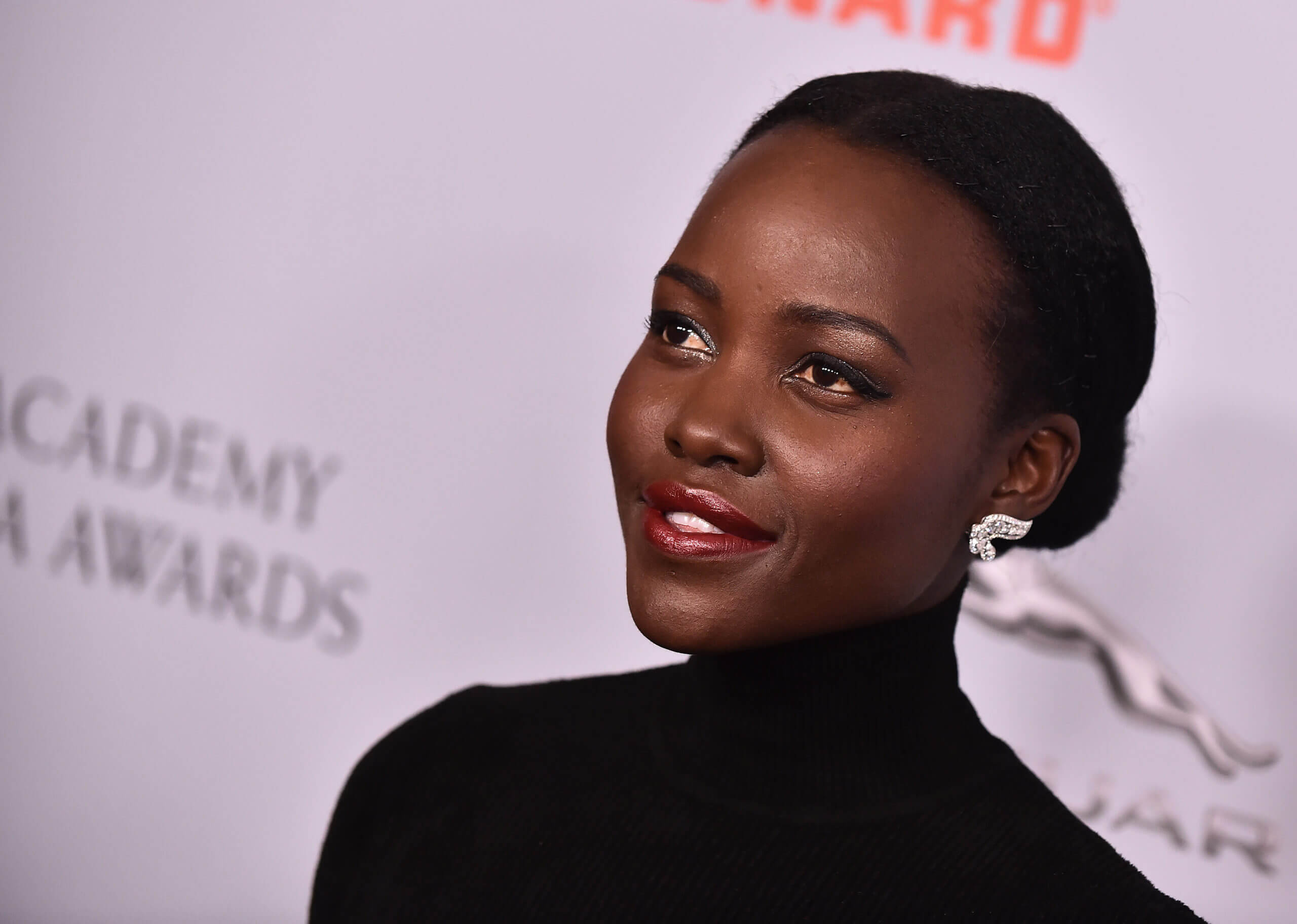 Imagine scarfing down a slice at your local pizza shop as a stranger approaches. "Are you interested in modeling?" they ask. You reply that you would much rather act and are looking for an agent. And that's how it happens. You go in for a slice of pizza and come out with a full stomach and representation. At least, that is sort of how it happened for Natalie Portman at age nine.
While most actors dream of a life-changing encounter like this, they are few and far between. The average trajectory of a working actor is years of hard work aligning with the right opportunity. Getting "discovered" might as well be a children's book trope.
A "big break" can sound equally fantastical, but they do come true, and rarely are they a run-of-the-mill experience. From Lupita Nyong'o to Melissa McCarthy, here are seven big break stories from famous actors that prove the only thing you can expect in this business is the unexpected.
Lupita Nyong'o
Lupita Nyong'o is one of very few actors to gain nominations from their first major role. On the verge of graduating from Yale Drama, the now Oscar-winner had not initially been requested to audition for 12 Years a Slave. Her manager received the full script for another client Garret Dillahunt (who also appears in the film). She thought Nyong'o would be good for Patsey and fought to get her called in.
Takeaway: Persistence and confidence is key! Nyong'o went into the audition with the mindset that she already had the part. 
Carey Mulligan
Carey Mulligan is the toast of the season for her turn in Promising Young Woman, but there was a time where, career-wise, she had nothing but drama school rejections. Desperate for advice, she used to write letters to filmmakers. The advice received and connections made paid off, with Mulligan making her screen debut in 2005's Pride and Prejudice.
Takeaway: If you're in this for the long haul, follow your gut and explore every option!
Charlize Theron
Charlize Theron's breakout story might seem like Hollywood folklore, but it is monstrously true. On the cusp of 19, the star moved to L.A. She lived in a sketchy pay-by-the-hour hotel, barely getting by. While trying to cash her final check one day she got pushback from the bank. They wouldn't accept it because it was from a different state. 
Theron told Oprah: "I'm like, 'It's survival, people.' If I didn't cash that check, I wouldn't have had a place to sleep that night. I said to the teller, 'You don't understand—please!' I was begging and pleading, and a gentleman came over and tried to help. I had to fill out a ton of paperwork and open an account, and I cashed the check."
While leaving the bank, the man who helped her, John Crosby, revealed he was a talent agent and offered her representation.
Takeaway: Always wear your heart on yourself and be unapologetically you.
John Hamm
It's hard to imagine anyone else in Don Draper's polished shoes, but according to John Hamm he was "at the bottom of the list." The star told the Daily Mail that he had to audition for Mad Men eight times before studio executives entrusted him with the leading role. According to the show's creator Matthew Weiner, it was Hamm's life struggles – including losing his parents at a young age – that convinced him he would be able to connect with the role.
Takeaway: Persistence. Persistence. Persistence.
Madelaine Petsch
Madalaine Petsch says she went on about "247 auditions" before booking Riverdale. She was on her way to one of her four jobs (as a personal assistant) when she got a call asking for her to come in and audition for CW's Legends of Tomorrow. They called her back as she was leaving to see if she could read for another pilot, which – you guessed it – was Riverdale! While she initially read for Betty, she ended up getting pinned for the role of Cheryl. Four months later she found out she got the job and the rest is history.
Takeaway: This story is a great reminder to always bring your A-game, even if you don't feel you're right for a part. While you may be auditioning for one thing, casting directors could be thinking of you for countless others!
Melissa McCarthy
Melissa McCarthy had her mind made up: she would give up acting if she had not found success by age 30. In the twilight of her 29th year, she had only $5 in her back account and had been struggling to make ends meet for quite some time. Lo and behold, an opportunity for Gilmore Girls came around in the knick of time. Contractual obligations took actress Alex Borstein away from her role as Sookie, leaving production in a pinch. During the new casting search, McCarthy walked in and won them over right away.
Takeaway: Even megastars like McCarthy start out struggling to make their dreams come true. Things tend to happen when we least expect them!
Octavia Spencer
Octavia Spencer always dreamed of acting, but she started out on the other side of the camera. Despite working in the casting department, people always approached her about acting. "Acting is not something I thought I could make a living at," she told Reuters, "but I worked behind the scenes in casting and every director I had ever worked with would ask me to audition for something. So I thought, maybe I should give this a try."
The tables turned forever when Spencer worked on local casting for A Time to Kill. She admired actors Sandra Bullock and Samuel L. Jackson, and director Joel Schumacher. This passion compelled her to ask him for an audition. After booking that film, Spencer churned out a series of scene-stealing performances in various others, before landing her breakout role in The Help.
Takeaway: There are many lessons to learn. For one thing, when you feel passionate about something, go out there and make it happen yourself. For another, remember there's no cookie cutter way to break into the business.
Want to get your acting career started? Sign up or login to Casting Frontier and start auditioning today!
Related articles:
Audition Advice from Broadway Casting Director Tara Rubin
Inspirational Quotes About the Actor's Journey
Epic Actor Training for the 'Bridgerton' Series
---
Written by Robert Peterpaul
Robert Peterpaul is a writer and actor, who can be seen in James Franco's film King Cobra, T-Mobile ad campaigns, and Amazon Prime's New Dogs, Old Tricks. Other career highlights include: working on NBC's Access Hollywood and America's Got Talent, BUILD Series, writing for the Huffington Post, and his family's nonprofit the Thomas Peterpaul Foundation, which aims to end pediatric cancer. Robert currently serves as the Weekend Editor for HOLA! USA and writes for publications like Backstage. He's studied at the Barrow Group, Lee Strasberg Theatre and Film Institute, UCB and earned a B.A. from Marist College (go, red foxes!). Robert thanks you for reading and hopes you'll follow your bliss! www.robertpeterpaul.com