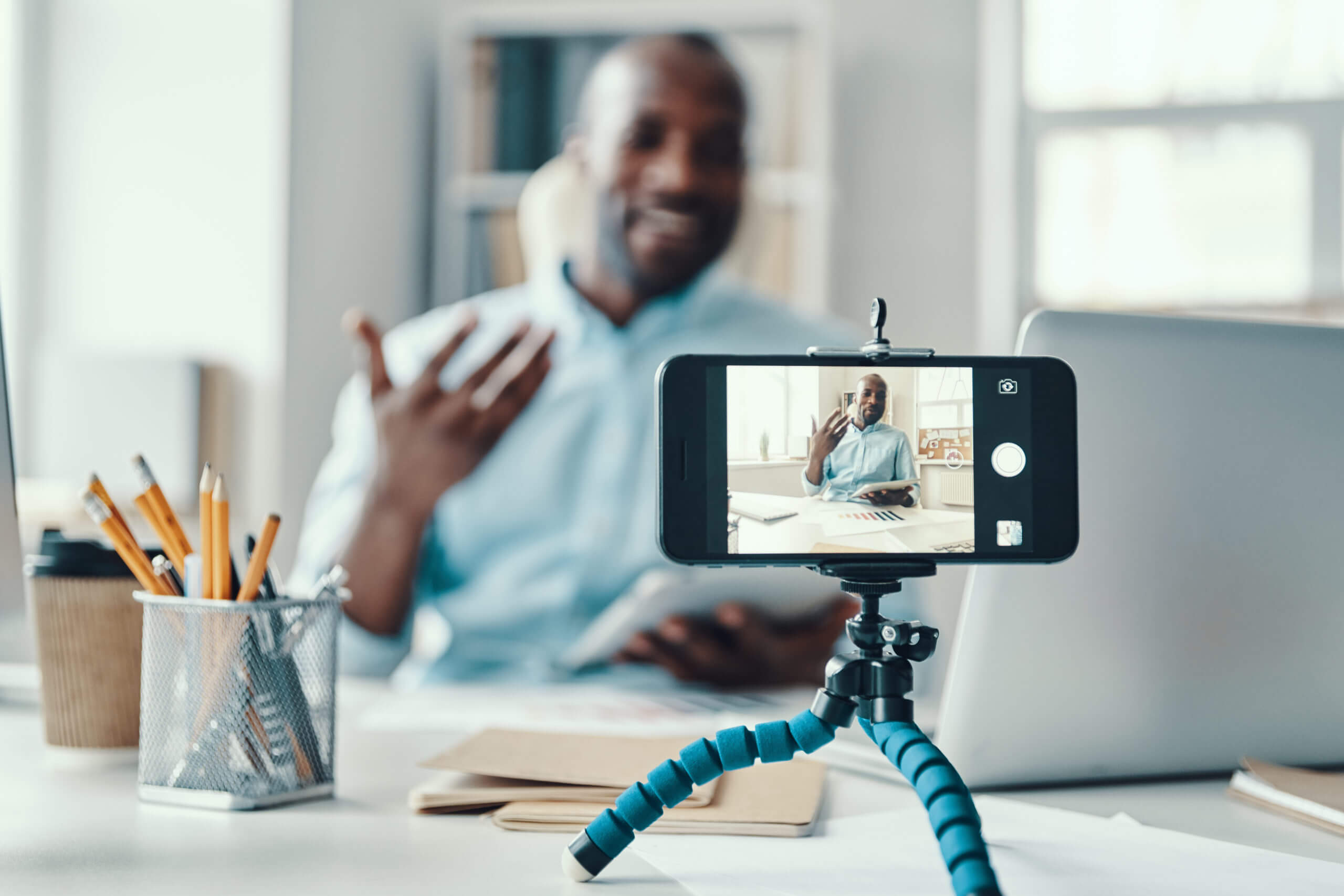 With in-person auditions being put on hold for the foreseeable future and the casting process going digital, actors will want to be prepared to audition via our Virtual Audition feature or popular video conferencing platforms such as Zoom, Facetime or Skype. Once self-tapes are submitted and specific performers are selected, video calls allow casting professionals to interact in real time with thespians virtually as opposed to an audition room at a facility. Similarly, some drama school auditions are being conducted virtually these days as well. With that in mind, here are some tips to help actors put their best foot forward on video calls.
Lighting is key
Social media influencer Marnie Goldberg, aka MsGoldGirl, says "The most important tip is lighting." To achieve a pleasing, even lighting on the face, she advises people to seek soft, direct light that is positioned in front of you. Natural light shining through a window is a terrific option, but if choosing to use light bulbs instead, Goldberg urges individuals to avoid the yellow-tinged bulbs. She places her camera right in front of a window with her computer positioned just in front of the camera, and then she sits facing the camera/computer setup. The natural light streaming through the window is best if it's not too intense—some cloud coverage really helps to diffuse the brightness as does the light emanating in the morning or late afternoon hours. 
Another YouTube influencer, Bobbie Koppe, finds the light shining through her window to be generally overbearing, and it makes her squint. Therefore, Koppe shuts her blinds to create a more gentle light effect, and she may choose to supplement with an inexpensive but useful ring light opposite the window. Koppe's technological setup is much more simple than Goldberg's; she simply uses her cell phone turned in a horizontal position.
Whatever you do, make sure not to rely on overhead lights during video calls because it casts unbecoming shadows on the face, creating the appearance of dark circles under the eyes and your nose and chin will also cast dramatic shadows.
Camera Position
For the most flattering look, it's best to position the camera at eye level or slightly higher. Positioning the camera below eye level draws attention to your nostrils, narrows the eyes, and perhaps highlights a double chin. On the other hand, when the camera is placed too high, it gives the impression you're looking up at a taller person. Another thing to keep in mind, if you wear glasses, you might need to play around with the camera angles to prevent the glare of the monitor from showing in the glasses—or else consider wearing anti-glare lenses.
Do a test run
"Practice. Record yourself and look back at what you see," Koppe suggests. Pay close attention to the sound quality and determine if you need to articulate your words more clearly, speak more loudly, or even if you need to purchase a mic. Check for shadows on your face and adjust the light source as needed. Look for distractions in the background and remove any unnecessary clutter. Notice if you're slouching or sitting with an upright posture. Make sure your phone is charged or your camera's batteries are charged. 
On the day of the video call, you'll be glad you tended to all the details ahead of time so you can focus on the audition, interview, or meeting. In some cases, you might find you're auditioning with several other people at the same time, and maybe you'll even have to wait your turn in your Brady Bunch-style box patiently. It's a whole new virtual-auditioning world, so expect the unexpected. But you can be prepared with the material, be ready to improvise if needed, and you can certainly let your charismatic spark shine through the screen.
Comments
comments