Every year as the Oscars roll around, Hollywood is abuzz with the biggest contenders and snubs, and critics have their lists ready for "who will win and who should win." But what about the performances that weren't even nominated? Below is a list of the top performances of the year that didn't make the cut.
Elizabeth Debicki, Widows

— In a role that requires submission to brutality from both men and her mother, Debicki as Alice manages to come out a scene stealer, capturing the vulnerability of a downtrodden woman who finds power within herself and becomes unstoppable.

Charlize Theron, Tully

—

Charlize Theron's vulnerability in this film is tantalizing. Motherhood can be terrifying and postpartum depression is real for many women. This movie, with Theron at the helm, is bittersweet and lovely, and her performance as Marlo is fearless in the embrace of the lows as well as the highs of motherhood.

Elsie Fisher, Eighth Grade

—

Transitioning from pre-teen to fullfleged teen is a terrifying time. Watching Kayla fumble through the constant trials of eighth grade life is an equal mix of cringe-inducing terror and heartwarming wonder, and Fisher soars on all fronts.

Emily Blunt, A Quiet Place/Mary Poppins Returns–

– Emily Blunt had a great year– taking on an emotionally silent role in a passion project with her husband as well as tackling an international icon. In

A Quiet Place

, there's a riveting scene in which Blunt has to give birth in a bathtub– her silent screams as she tries to make as little noise as possible are still haunting. And later in the year, she showcased her talents as Mary Poppins, lighting up the screen in a very different bathtub, somehow managing to bring the character back to life in a unique but delightfully recognizable way.

Rachel McAdams, Game Night

— In

Game Night

, McAdams is perfectly matched with Jason Bateman, playing her role straight and sincere. She shows off her excellent timing and emotional range with a commanding screen presence that is a joy to watch in unexpected ways.

John C. Reily, The Sisters Brothers-

–

John C. Reily also had a great year, producing as well as co-starring in

The Sisters Brothers

and starring in

Stan & Ollie

and

Holmes & Watson

also out last year. But his turn as Eli in

The Sisters Brothers

was bittersweet, full of the comedic timing that we're familiar with, and also a sincerity and sadness that we don't always get to see.

Julia Roberts/Lucas Hedges, Ben Is Back

— This movie gets the award for "Most Overlooked Movie of the Year." This was a powerful story about a family struggle that is relatable to many families in America. It follows a day in the life of the Burns family as the prodigal son, Ben, returns from rehab to spend Christmas with his family. His mom, Holly, played by Julia Roberts in a fierce, loving, comeback performance, decides that he can stay only if he doesn't leave her sight. What follows is the rollercoaster of addiction and the tension of damaged familial bonds with Julia Roberts and Lucas Hedges evenly matched as screen partners in performances that deserve recognition.

Michael B. Jordan, Black Panther

— It's rare that a movie gives you a villain whose worldview you can sympathize with and understand. In

Black Panther

, that villian is Killmonger played by Michael B. Jordan in a fierce, passionate performance. It's sad to see him meet his necessary end at the clawed hands of T'Challa, but his final lines about bondage set against the backdrop of the Wakandan sunset create an emotionally charged moment that almost makes you want to shed a tear. Michael B. Jordan maintains that mix of emotions throughout the film with his commanding screen presence and unshakeable charisma.

Ethan Hawke, First Reformed

— Ethan Hawke gives one of his best performances in

First Reformed

where he plays Reverend Toller, a minister who begins to grapple with his faith after meeting with a depressed congregant and soon spirals out of control. His performance is at once subtle, manic and thrilling. In a movie filled with despair, Hawke's performance carries a relatable truth about how to make sense of a senseless world.

Olivia, Game Night/Widows

—

Yes, Olivia the West Highland White Terrier deserves to be recognized for her outstanding performances in two movies this year, particularly in

Widows

where she's just as much a driving character as any of the titular widows often stealing her scenes even from the incomparable Viola Davis.

With literally thousands of competing actors out there…
What makes you stand out?
What gets you the audition?
What gets you the callback?
What gets you the avail?
What gets you the booking?
It sounds complicated, but, in fact, the answer is quite simple. All of these things occur when you do what only YOU can do. I'd like to repeat this because it is the primary factor to really being successful in this business. The above-mentioned things occur when you do what only YOU can do.
So, what does this actually mean?
It means that you MUST make what you do your own with complete confidence! This is what will set you aside from all the others. Every person is unique and when you are able to let that shine, positive things will start to happen.
The actors who come in and read with no emotions, forget their lines, try to be funny, try to be liked, rush through the scene or are so nervous that basic human functions are compromised, any chance of a fun and authentic read will be completely shattered and the chance of booking the job will be destroyed.
Now we have all been there and there is nothing worse than walking out of an audition with any of those, but on the flip side there is also no greater feeling than walking out knowing that you killed it in the room.
That's what keeps us going – that high you feel when you are 100% certain your agent is going to call with some great news. When the casting director thanks you on the way out with a big smile or when everyone in the room looks away from their laptop and laughs out loud at your read or when you shock even yourself on the way home from the improv choices you made or when you trust yourself and know that no matter what choice you make, it will be the right one.
Nobody is capable of bringing your personal uniqueness into the room because you are one of a kind. When you are able to fully embrace that fact, it will ultimately set you apart from the assembly line of standard actors who are constantly seeking approval by pretending to be someone they are not. These needy actors plague audition rooms day in and day out and casting sees right through them.
There will be so many things that will get in your way: the traffic in route to the audition, the lack of parking when you get there, waiting over an hour because they are running behind, noticing everyone around you in the waiting area that looks like a better fit for the role, the clients, writer, director, and ad agency who aren't paying attention.
All of these things must be pushed aside. You can't worry about any of these and you certainly can't take it personal because they are truly out of your hands. If the job is meant to be yours, nobody can take it away from you, and if it's not, then you won't get it. It's that simple. There is no point in beating yourself up, especially for things that are out of your control.
The minute I realized that I should not sweat the stuff beyond my control, my bookings went through the roof.
When heading into the audition room…
Be prepared Make strong choices Bring a little bit of our own personality to the role Have fun (Most importantly).  Sure, there are times we have our best audition in the car on the way home from the audition and we begin to question ourselves…
Why didn't I say this? Why didn't I think of that?
We are human and it's bound to happen again and again. But the more you do this, the more you will have those amazing auditions right there in the room where they need to be.There is something I heard years ago and I will never forget. Don't worry about the booking because that will only last a day or so, concentrate on making a new fan in that room because that will last a lifetime. How do you make a fan?
Confidence is seriously the key.
But let me preface that by saying there is a big difference between confidence and arrogance. Never trespassing into cockiness, but sheer confidence. You have to know that when you walk into that audition room, you will win it over regardless of the outcome.
You may not book this commercial, but you can bet that they will remember you and will call you in for something else. I can tell you from experience because it's happened numerous times. There will be directors who will ask for you by name from an audition you did months ago because, although you may not have been right for that particular job, you stuck with them.
You never know why you do or do not book a job, so once you leave the audition room, put it behind you and move on. It's out of your hands at that point. So before you beat yourself up for not booking the job, I can assure you there will be another one right around the corner, and chances are it will be even better.
They say this business is 33% Luck 33% timing and 33% who you know, but I think it's more like 75% who you know.
When they know they can count on you to show up, deliver with confidence, and make them look good, you can bet they will continue to call you in again and again. Despite popular perception, this is actually quite a small business and casting directors all talk and you can't keep talent a secret in this town.
The brand new book by David Banks
How To Make a Living As a Commercial Actor is available now at Amazon or Barnes & Noble
---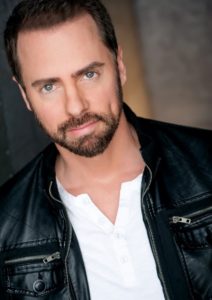 David Banks is an American actor. He is well known for his performance in several funny commercials. He has appeared in over 100 national commercials.
David studied at the Groundlings, which claims some of the funniest comedians such as John Lovitz, Will Farrell, Chris Katan, and Lisa Kudrow.
Since David's move to Southern California he has appeared in commercials with companies like Coors Light, Samsung, Eastwood, Reebok, Motorola, Best Buy, Hoover, Elephant Insurance,Little Caesars, Comcast, Red Robin, Mitsubishi, EA Games, Ditech, Milk, and Citibank to name a few. Banks recently joined Lisa Kudrow, Janeane Garofalo, and Fred Willard in the new hit cartoon Lovesick Fool. Directed by Dominic Polcino (The Simpsons, Family Guy, and King of the Hill).
Fresh smell in the air, leaves languidly falling to the ground, ghouls and goblins popping up here and there—it must be that time again. Time for tricks and treats and time to check out some spooky horror films! And if you're tired of the tried and true horror staples and boring old zombie movies, here are a few underestimated, undervalued, undermined, underrepresented, and under-heralded diamonds in the rough!
Creep
Given the general tenor and emotional cringiness of this low-budget/no-budget horror flick, the title should actually be Creepy!–because this is one creepy motion picture. The ever-versatile and DIY filmmaker Mark Duplass stars as Josef, an overly friendly dying man with terminal brain cancer. He employs the financially strapped videographer Aaron, played by the film's director Patrick Brice, to chronicle his last days on this plane. What follows is an increasingly uneasy and unnerving business relationship which gradually sheers off the rails. Creep employs the found-footage technique to great effect here as the video diary aspect of the film seems altogether germane to the story. This is essentially a two-man play, but Mark Duplass steals the show. He manages to portray an affable, if not goofy, companion who effectively hides an outrageously hideous dark side. The ending of Creep is a bit dodgy, but what horror movie isn't? Regardless, it doesn't detract from a truly horrifying journey shared by two lost souls in a lost world.
Edge of Sanity
1989's Edge of Sanity finds the notorious horror icon Anthony Perkins in peak form. Not since his role as both Norman and Mother in Alfred Hitchcock's Psycho has Anthony struck such fear, dread, and terror in the hearts of his audience. He plays a brooding Dr. Jekyl in Victorian London experimenting with the new wonder drug cocaine; but, when his laboratory blows up in a freak accident, the good doctor inadvertently inhales a monstrous whiff of pure freebase. Enter Dr. Hide–a freewheeling London hipster who haunts the streets of Whitechapel with a crack pipe in one hand and a scalpel in the other! Who knew Jack the Ripper was a crack head? Perkins plays the somber Dr. Jekyl and the cracked-out and unhinged Dr. Hide with equal self-possession. And as the old bobbies close in on the renowned physician, the tension ratchets up to unbearable levels. Be forewarned: Edge of Sanity doesn't skimp on the corn syrup and the images can be gruesome. But if you're in the mood for a wild ride through the darkest streets of London, Edge of Sanity is your Huckleberry!
1408
"Nothing would make me happier than to experience a paranormal event." Those are the famous last words by the burned-out ghost hunter and failed novelist, Mike Enslin. Suffice it to say, Mike comes to regret such an insouciant utterance. This film, like many on underrated lists, got ripped by critics upon release. Thereupon, the film was dead on arrival. But 1408 just might deserve another look. In a near pitch-perfect performance, John Cusack loses his daughter and ends up searching for the meaning of life through the investigation of supernatural phenomenon. Enslin checks into the notorious room 1408 of the Dolphin hotel to ostensibly debunk reports of paranormal activity, and predictably, things spiral out of control rather quickly. Simple premise, yes–cliche even. But in room 1408, Mike Enslin's descent into a hellish phantasmagoria makes a bad acid trip look like a stroll along the Santa Monica bluffs on a Hulu bicycle. This film is Twilight Zone on steroids. And be on the lookout for a surprisingly understated performance by Samuel L. Jackson as the reluctant hotel manager Gerald Olin. Sam's tete a tete with John Cusack's Mike Enslin is a masterclass for aspiring actors.
Race with the Devil
For those of you who wanna go old school, this is your jam. Race with the Devil is B-grade horror at its finest. Originally a TV movie and later a drive-in favorite, Race with the Devil features an A+ cast including the Easy Rider himself, Peter Fonda; the great character actor Warren Oats; and Loretta Swit, "Hot Lips" Houlihan from Mash. Two ordinary couples jump in a RV and hit the rode on a carefree vacation only to be stalked and relentlessly pursued by a band of rabid satanists. The pacing of this film is just so good you can't help but get caught up in the ultimate hell ride. And the Deliverance-like rural characters are an ultimate menace on a fundamentally visceral, and even primal, level. Pure horror!
In 2009's House of the Devil, another underrated gem, the title card reads, "During the 1980's over 70% of American adults believed in the existence of abusive Satanic cults." Race with the Devil makes such effective use of that underlying fear and latent paranoia; when the credits roll you just might wonder if there's anyone left out there to trust!
So, it must be asked, are these horror films underrated classics or pure B-movie schlock? And how about your own underrated gems? Please share!
Idris Elba, one of Hollywood's most sought-after leading men, recently shared with Esquire how devastated and bewildered he was when he lost his father, Winston, to lung cancer in 2013. He and his dad had been celebrating Idris' Golden Globe-nominated performance as Nelson Mandela in the biopic Mandela: Long Walk to Freedom. Winston in fact had cried saying, "I cannot believe my son has been asked to play that great man," and remarked that Idris' portrayal of the anti-apartheid revolutionary reminded him of his own father. Idris replied, "It's funny you say that because I was trying to be you."
Following the loss of his dad, the British star felt he had little to offer in his work as an actor. "I got to a place where I wasn't even living anymore. I was becoming a robot with my work. I have no fear of jumping out of burning cars or out of buildings on set, but in reality, I couldn't run one hundred meters. I just felt out of touch with reality," he told the magazine.
When he started acting in England, Idris noticed he was only being cast in supporting roles. Realizing lead roles were not likely to come his way in England, Elba moved to New York City where he believed he had a better chance to procure the kinds of parts which would expand his acting horizons and further his career goals. "I had to transform the way the industry saw me. I had to climb out of that box," he said. Sure enough, once in the United States, Elba received the choice role of the business-minded heroin dealer Stringer Bell in the HBO series The Wire. The part went on to open many doors for the compelling performer.
But as he struggled with a grief-triggered midlife crisis, Elba recalled his father's words of wisdom: "Fear nothing. Do what you want to do, but be educated and intelligent and confident about it." This advice inspired him to take things to the extreme: As he'd long secretly wanted to race cars, among other vehicles, Elba hosted a short Discovery UK series called Idris Elba: No Limits seeking adrenaline-releasing, fiercely competitive motorsports. Indeed Elba would go on to shatter an 88-year-old speeding record while driving a 626-horsepower car at over 180 miles per hour. No wonder there are rumors that Elba is in consideration to play the next James Bond!
Feeling invigorated, Elba bravely committed to starring as a ruthless rebel leader named Commandment in the horrific West African war film Beasts of No Nation. The role won him many accolades including yet another Golden Globe nomination. Altogether, Elba has been nominated four times for a Golden Globe, winning one for his performance in the BBC America drama Luther.=
These days, Elba has so much momentum in his acting career that he's concerned he actually might burning himself out. The Hollywood superstar has several films that are soon to be released. He plays a lone gunslinger in the western action horror film The Dark Tower; stars opposite Kate Winslet in the romance-disaster film The Mountain Between Us; appears again as Sentry of Asgard, Heimdall in the upcoming Thor: Ragnarok; and plays opposite Jessica Chastain in the underground-poker drama Molly's Game. Clearly, Elba has reclaimed his zest for life.
Every actor goes through tough personal experiences that have the potential to affect his or her performances. In Elba's case, it was grief that presented a serious and indeed an overwhelming challenge. Granted, his approach to dealing with that grief was unconventional–to say the least! But have you ever experienced similar hurdles, feeling like you had to phone in performances due to personal matters? If so, what helped you to hang in there and overcome?
"Success is not the absence of failure; it's the persistence through failure." – Aisha Tyler
"Sorry for the long silence. I've been busy packing the truck and am now heading home. After 17 years, we have completed the shoot of THE MAN WHO KILLED DON QUIXOTE. Muchas gracias to all the team and believers. QUIXOTE VIVE!"
So writes the inimitable Terry Gilliam in a Facebook post on June 4, 2017 concerning his 17-year odyssey chasing and battling his cinematic windmills with the film The Man Who Killed Don Quixote. Gilliam has spent nearly twenty years trying to get the archetypal adventures of Don Quixote to the silver screen and he's been upended at nearly every turn. But now, with the completion of the surrealistic movie's photography, Terry has finally conquered his demons and wrapped the once-thought-to-be-cursed motion picture. Indeed, the so-called curse of Quixote is chronicled in the 2002 nightmarish documentary Lost in La Mancha in which Gilliam, along with Johnny Depp and a beleaguered crew, battle gale-force winds, flooding, hail-damaged equipment, F1 jet fighters, financial difficulties, and even a serious injury while attempting to shoot the moribund project. Ultimately Terry and crew packed up their bags and headed home with tails between their legs.The celebrated director of Time Bandits, Brazil, The Fisher King, Fear and Loathing in Las Vegas, among other iconic films, considers the story of Don Quixote to be an obsession. "All my stuff's been about reality, fantasy, madness, sanity, and Quixote encompasses all of those."
In total, Gilliam attempted to make the film eight times, thus making it recognized as "one of the most infamous examples of developmental hell in film history" according to Wikipedia. Indeed, he once referred to making the film as the "Sisyphean rock that keeps rolling back." When asked why he would continue to pursue the project that caused him so much strife and frustration, Gilliam answered, "Oh, I don't know, pigheadedness, stupid–I really don't know anymore. I'm beginning to actually think, 'If it doesn't work this time, I'm gonna dump it.' I've wasted far too much of my life doing it. If you're going to do Quixote, you have to become as mad as Quixote…It's kind of a determination to be crazy and unreasonable. Every intelligent person around me says, 'Walk away from it.' But those are reasonable people."
The film now stars Adam Driver as the advertising executive Toby Grisoni–the role that Depp pulled out of years ago. Hopefully, Gilliam's adventures in the editing room will prove to be a lot more contained and predictable–but only time will tell. It's clear that Terry Gilliam isn't going to give up on his vision until he's crossed the finish line! But his seemingly insurmountable, monstrous, and colossal struggles with the film serve as a reminder to all who devotedly pursue their cherished visions and goals: Where there's a will, there's a way. Or as the famed New York Knickerbocker "Dollar" Bill Bradley once said, "Ambition is the path to success. Persistence is the vehicle you arrive in."
Emmy-winning casting director, Jeff Greenberg recently shared a number of intriguing stories about the stars he cast–and didn't cast–over the past 30 years of his prolific career.
Greenberg is best known for his work on Frasier, Modern Family, Cheers, Wings, My So-Called Life, and Ugly Betty. And more recently he handpicked talent for the new sitcom Superior Donuts. In an interview with Entertainment Weekly, Greenberg explained that he always tries to find an actor who "enhances what's on the page, who not only fulfills the vision of the writer, but brings a dash more–someone who is fresh. And always have a backup plan, always have someone in the wings, just in case." Here are just a few of the many casting adventures he reveals.
Eric Stonestreet had been auditioning for him for 10 years
Over the span of a decade, even though Stonestreet was passed on several times, he remained on Greenberg's radar. "I remained a fan, and he was always good," the casting director says. When it came to casting the role of Mitchell Pritchett's husband, Cameron, the task proved to be a challenge. But Greenberg proudly recalls guiding Stonestreet into the Modern Family role. "Eric created the alchemy the role needed by finding the funny and grounding it with his mother's spirit, so that the mix of the masculine and feminine sides of the role were entwined."
He passed on Brad Pitt and Keri Russell
Years ago when Greenberg was casting for a guest role on Cheers, a little-known actor named Brad Pitt auditioned for the part. "My only note was 'Not funny,'" Greenberg recalls. "For the part, he wasn't funny–he's been funny since," he clarifies. Similarly, when he was casting for the part of "Model No.1" on My So-Called Life, Keri Russell auditioned but wasn't selected. "But in my casting notes, I wrote, 'Star to be,'" he remembers. "I tracked her career and observed what was inevitable. It was that apparent."
He fought hard for Kristie Alley on Cheers
Greenberg took over casting on Cheers in season five. But it wasn't long before the pivotal star of the popular sitcom, Shelley Long announced she'd be leaving the show. "It was on my shoulders to find the new leading lady," Greenberg recalls. "They wanted someone diametrically opposed to Diane–someone ballsy and dark, an ice queen. I had seen Kirstie Alley in 'Cat on a Hot Tin Roof,' and she brought such humor to that play. She was just so stunning. She was my first idea. I fell on my sword for her, and the network was resistant. Rightly so. They hadn't seen her do it. She didn't have a comedy background; she was a dramatic actress. But we just stayed the course, and I was so committed to it. It was gratifying when it worked out…It rejuvenated the show." 
Melanie Griffith's audition-room nerves were painful to watch
Serving as a casting assistant on the 1984 film The Philadelphia Experiment, Melanie Griffith came to audition for a role. "She was the most scared person to this day I've ever seen in my life," he recalls. "She was visibly shaking. Your heart broke because she was forcing herself to do it." Griffith's career had stalled due to drug and alcohol addictions, and she was trying to make a comeback. Although Greenberg passed on her, she fortunately pressed on with auditions, and soon thereafter was cast in Body Double which earned her critical acclaim.
Jeff Greenberg authored a book entitled Callback which details many more of his industry experiences from giving Meg Ryan a big break in Top Gun to the disappointment of having to turn down Lisa Kudrow in Frasier.

During a recent meeting with some casting and film director friends about what actors needed to do to book work, two words were repeated again and again: Embodied and personal.
It is no longer enough to play your idea of the role, you need to be a living, breathing embodiment of the role.
To achieve this high level it's essential to center your preparation in the body and heart – not the mind. The mind is a literal organ that exists primarily to keep you safe. It will tell you what the piece is about and give you a few obvious ways to play it. If you prepare from the mind – and too many actors do – you won't be showing the people in the room who you are and how you feel, only what you think.
Your brain will have an opinion about how you feel, your body will know how you feel.
Everything that we experience is taken in thorough the 3 sense doors of the mind, body and heart. The body is the least explored and also the most revealing. We have a physical reaction to everything that happens to us and that reaction is the truest one that we can have, because the body has no agenda but to show you how you feel.
Remember though, it all starts at the very beginning. How you start is how you finish and many actors start their "preparation" before they have relaxed the mind and connected with their body. You only get the first chance with the material once, so make sure that before you begin your mind is calm and focused and your body is awake and energized. This mental and physical positioning will ensure that you are operating at the full strength of your creative (not mental) powers from the very start and that you will continue to do so throughout your preparation.
Here is a way to start your process by establishing a deep connection to the body so that you have access to all of the honest, clear, compelling information that lives there.
Read the piece through out loud feeling your physical reaction to all of your character's words and all of the other characters words. Let your body tell you how you feel by where you might be tightening or relaxing. Do certain words make your stomach clench or your breath catch in your throat? Do others relax your shoulders and open your chest? Note it all – it's the most specific information you'll get about how you truly feel.
Now, note the emotions that the body sensation trigger. For instance, if someone says something that scares you and you tightened the stomach and held the breath, the associated emotions could be fear, or panic or even anger. Allow your body to instruct your heart and reveal your true feelings. These feeling will become strong, connected and honest choices – choices that the brain, by the way, probably wouldn't have allowed you access to.
Working this way you become the actor who have instills the role with all of the power and truth that results from wrapping your body and heart completely around the words on the page.
The people watching will not be able to separate you from the words and will have no choice but to hire you – they have to, you're already are the role.
Embodiment in audition is the ability to physically manifest the words on the page. If you have prepared correctly, you arrive at the audition needing to do nothing more than speak, listen and be. You are no longer an actor acting or reading the words, trying to communicate the thoughts of the brain. You are a person being.
Personal embodiment isn't just the new battle cry in casting, it should be the goal of every actor who is in this not just to book the occasional job, but to have a long, successful career. This is not a time for shortcuts and tricks. It's a time for the real actors to learn how to connect to their bodies and hearts, step up to the plate and start booking. You'll never have a better chance than right now.
---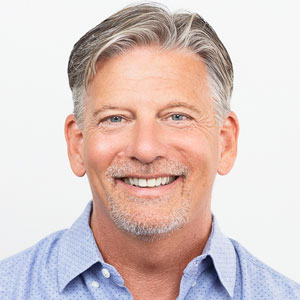 Craig Wallace's background in script development combined with his 16 years of coaching actors enables him to find the job getting moments that others miss. His expertise in breaking down text and years of coaching experience has made him "L.A.'s go to private coach." Sign up for his group or private classes at wallaceauditiontechnique.com
Hundreds of years ago (well maybe it just seems that long ago) I moved to Los Angeles to be an actress and a singer. Like most people, I was told the way to become an actress and get a TV/film career was to start out in commercials. Well, in those years I did fit the qualifications for a young mom, a girl who loved pizza and someone who loved to be traveling on an airline. So I immediately went out and found a commercial agent who agreed that I had the perfect look. They even gave me a commercial copy to read – I don't think I was very good at it but they traded my lack of knowledge for my bubbly personality.
I was a speech therapist during my early 20's so after I taught I would go on these auditions where I would get to know all of the commercial actress's in my category. In the beginning, it was intimidating as I recognized many of them from actual television commercials. The process was the same. I would get a call from my agent telling me to show up at a certain casting office. I would sign in and then be given the copy of the commercial. I was very nervous because all I did was read it over a few times and hope that I wouldn't bomb in the audition! That did happen a lot but eventually I began to understand what they were looking for and started to book them. I did so well that I bought a house with the money that I had earned. It was a fun game. Run home to open the mailbox and guess how much money I made that month on a national commercial.
Looking back, the only thing I liked about commercials was the money. I didn't have "Margie Haber" to teach me that a commercial is a small slice of life. The creation of one line, 2 lines, 2 paragraphs or 2 pages is the same for a commercial, a co-star or guest star, a series regular or a film. It is all about creating the life. All of the commercials I did would have been so much more awarding if I understood that premise. Pizza Hut, American Airlines, Formula 409 and Tang were opportunities to experience the life – to use my imagination and live it.   One commercial was Tang with Florence Henderson. In that commercial I had a child and went to visit my neighbor (Florence Henderson) and we sat on her patio drinking her Tang loving the taste of it. I didn't know that I could actually create a life for my "character" rather than worry about my lines. I could have said," I am this person living this life" – what was it like to have a child?  Did I watch her play sports or listen to her playing the piano? What was our ritual before I tucked her in bed? Create my relationship with my neighbor. How often did we come over on a hot summer and sit on the porch drinking Tang and sharing stories of our day – not trying to sell the drink Tang. If you want to see my commercials in the 70s and 80s they are on my "Stop acting" app that you can find on your iphone/ipad or vimeo on demand.
My advice – don't be technical – create any life and enjoy the process!
---

With 40 years of experience, Margie Haber is known as Hollywood's top audition coach. What is it that Margie teaches? The answer to that question is within title of her book:  Margie teaches actorsHow to Get the Part Without Falling Apart.  Margie takes away the "three p's"- Pain, Panic, and Performance Anxiety- from the cold-reading & audition process and gives back the "Big P" – POWER- to the actor.  She teaches actors her philosophy, "Stop Acting and Start Living the Life", using her unique 10-step approach to breakdown the slice of life physically and emotionally, rather than intellectually.  Her revolutionary Haber Phrase Technique has helped thousands of actors use to use the page without losing the life, while supporting relationship and purpose. MargieHaber.com (310) 854-0870
I'll never forget the eye-opening moment when I was asked by an agent whether or not I wanted to be an actor. I was crushed. After all, this was years in to my 'career' (or what I thought was my career). As difficult as it was to have that question asked, it changed my perspective. It made me realize that there is an industry standard and that – maybe – I wasn't playing my cards right.
Now, I look at things differently. I learned to judge my work from the viewpoint of someone who would want to hire me.
Becoming a professional actor is all about a series of step-by-step accomplishments, much like in a college program. It will take hundreds or thousands of hours of studying, preparation, application, and practice to get to a professional level. The actor hobbyist and the professional are vastly different. Curious which category you fall under? In this blog post, I'm going to provide some qualities that all professionals share in order to move themselves forward and ultimately… to make money.
Getting paid for your work
I would say that the first time you get booked for a paid project through an agent is a pretty good indication that you are on your way to being, or already are, a professional actor! Having said that, don't' skip out on your acting training just because you are booking work. Continuing your education feeds your momentum. If you've been working but haven't taken a class in a while, consider taking something that is new to you or something that will strengthen a big weakness of yours.
You have a professional headshot
A portrait session with a reputable photographer (recommended by your agent or manager, most likely) that produces at least one theatrical headshot and one commercial headshot is essential. A simple black border with your name at the bottom (legibly- i.e. not in cursive!) will suffice. A snap shot or Instagram photo will instantly make you less of a professional. It could be seriously damaging your getting a booking.
You have an Agent and/or 'Team'
A top requirement to become a professional working actor, right after your training, is having a quality agent. Although the majority of your work should come through them, you may also find
work yourself, and most actors are constantly looking. Try a range of agents until you meet one that really jives with you and understands your goals. Not all agents are created equal! One agent may not be enough, however and you may require a manager, publicist, lawyer, PR agent or more in order to be adequately represented. You may also choose to have different agents representing you in different areas (one for voice, one for theatrical, one for commercial, one for print, one for stunts, etc). The more helping hands you have, the greater the chance for success.
You invest in yourself
Acting is an investment. Headshots, acting web sites (such as CastingFrontier.com or IMDB.com), classes, etc. all take a significant chunk of change to maintain. However, those who take their careers seriously do not skimp on ways to further their careers. Of course some things you can do on your own, such as social media updates, and maybe even writing and producing your own productions (Ben Affleck or Matt Damon often do this). Use your own voice to create what you want to see in the industry.
You put acting first
This comes off as a simple one, however it is far from it. Auditions happen fast, with little notice and often with high expectations. An actor who is constantly missing auditions, requesting a change of time slots or is available with limitations such as: only on weekends, only on nights or only during the day, may not be cut out for a position in the film industry. Give yourself the best shot possible, and that means putting acting first.
You've found your 'sweet spot'
Many people struggle for years with good acting talent, or having a 'look' that is not in demand. You may find that your hair color or length is not catching the attention of professionals. For example, commercial spots love a good hair cut, shoulder length and above. If you are not getting in the door, something may be off with your look or may not be on trend. Actors do not always get the perk of looking exactly how they want, and I'll never forget hearing Jennifer Garner mention how she just wanted to gain some weight without the scrutiny of everyone in the world. Professionals learn to find their best 'looks' and stick to it.
You know how to fake it 'til you make it
That's your golden ticket and your secret weapon. When you walk into the audition room, every casting director expects a professional regardless of experience level. A professional actor knows the rules of the casting room, is courteous and polite. He or she keeps their nerves in check, studies the scene before arriving and is familiar with the script. If you're a pro, you know how to slate well and have possibly seen the director's previous work. These little things will make big impacts on the individuals you need to impress.
Whether or not you are a professional, aspiring, or acting as a hobby – remember to keep pushing forward, keep studying and keep showing up. Work on your positivity, support your industry peers, embrace your competition… and always, always be fearless!
---
Taylor Tunes (too-ness) is an actor located in Portland, Oregon. Look for her in an upcoming Netflix original film (still to be titled), starring Elijah Wood and Melanie Lynskey.
In parts one and two of 'We All Need Affirmation!' we discussed the power of positive affirmations and a number of exercises of changing negative thoughts to positive ones combating those lingering, counter-productive thoughts.  In this final installment, are two exercises on building self-confidence and belief in oneself.
Exercise: I believe in myself.
This next Affirmation will help you believe that you are good enough to be great.
Once again, write this down in your Actor's Journal.
I believe in myself.
Then take a breath and say it out loud:
I believe in myself.
Say it again, quietly to yourself.
I believe in myself.
Feel it, own it and live by it. This should become your mantra, part of your morning ritual. Before you brush your teeth, drink your coffee, or pick up your cell phone, you need to look in the mirror and say "I believe in myself" three times.
You will immediately see a difference in yourself. You will gain a stronger desire to achieve your Want and you will be more positive about your prospects. Incorporate your mantra into your daily life. Say it to yourself three times before you go to class. Say it before you go into a meeting with an agent. Say it after a rough day before you go to sleep.
I believe in myself.
This Affirmation is especially effective before auditions. It will counteract any prior self-doubt and negative thoughts and statements about failing such as "I'm going to screw up this audition." It's equally as valuable after auditions to block any negative thoughts from re-entering your subconscious like "I just screwed up that audition."
Also, to complement this Affirmation, try the following visualization exercise at home or sitting in your car before any audition:
Once again, relax, take a deep breath and imagine the inside of the casting room. Picture yourself standing in the middle of the room performing your scene with focus, energy, passion and the Confidence that comes with being fully prepared. Picture a casting director, writer, producer and director all sitting across from you, smiling, interested, taking notes and circling your name on their call sheet. As you finish your audition, visualize them smiling, thanking you for your work and telling you with a wink that they'll be in touch. See yourself walking out of the audition with your shoulders back and your head held high, proud and satisfied with your audition, confident that you did your best.
Visualizing a positive outcome will fuel you with Confidence.
Exercise: I am a confident actor.
In this final Affirmation, I'm going to help you build upon the Confidence you already have. I'm going to help you find something you're confident about and translate that into your acting. I'm going to help you accept that you can be a confident actor.
First, let's find out where else in your life you feel the most confident. Steer it away from acting. Think of something you know you are good at, something that you believe you can do and do well. We all feel confident about something. Do you feel most confident about your relationships, at your job, playing a sport, schoolwork, giving advice, in sex?
Where are you most confident? Write it down in your Actor's Journal.
I am very confident when I …
Let's say you wrote down, "I am very confident when I am driving." That doesn't mean you have to be an expert or a professional racecar driver. It just means that driving is something you feel sure of doing.
In other words, when you drive, you are not fearful of the road or other motorists. You feel relaxed, yet in control. When driving, you are cautious even when you're talking to your passenger, singing to the radio, or talking on your headset. You feel free, at ease, your thoughts are flowing. You feel confident and the Confidence surges through your body.
Well, that's how you should ultimately feel about your acting, whether it's in classes, auditions or on the set. You should feel comfortable with the material. You should feel at ease in the room. You should feel strong about your intentions. You should feel confident. You should feel like you're a good actor.
I want you to think about that activity, the one that makes you feel confident. Picture yourself doing it in your mind and feel the Confidence rise in you. Attach that powerful feeling to the following words. Write it down and say it out loud three times:
I am a confident person!
Carry that feeling and that positive thought into the classroom, meeting or your next audition. Experience the difference it makes.
Translate those feelings of Confidence into your acting. Say it out loud:
I am a confident actor!
As you work on your Confidence in and out of acting class, this mantra will ultimately become your personal truth.
Now you have four personal Affirmations to work with in gaining Confidence and sustaining it on a daily basis. Take these Affirmations and write them on a Post It. Hang the Post It on your computer, your bathroom mirror, your dashboard or put it in your wallet to always carry with you as a reminder.
I am good enough to be great. I believe in myself. I am a confident actor.
---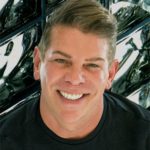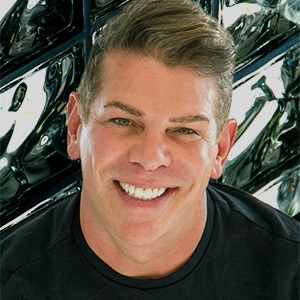 Whether you're auditioning for a co-star or a series regular on a half hour comedy, sitcom guru and acting coach Scott Sedita will teach you The Sedita Method of sitcom acting, which comes with it's own terminology, coined phrases and unique glossary.
Scott's internationally best-selling book, "The Eight Characters of Comedy. A Guide to Sitcom Acting & Writing, 2nd Edition" has sold over 100,000 copies and has become a "bible" to Hollywood comedy writers, directors, producers, and actors and is used as a textbook in over 100 colleges and universities. Find Scott and his staff of professional actors, teachers and coaches at ScottSeditaActing.com.
Shannen Doherty, of Beverly Hills, 90210 fame, was diagnosed with breast cancer in February of 2015, and has been battling the disease with chemo, radiation, and alternative therapies to this very day. Shannen has been documenting her battle through a series of raw, heartfelt, and heart-wrenching photos and unflinchingly honest journaling posted on Instagram for the past year. Her struggle has raised awareness of the deadly disease, and garnered an enormous amount of love and support from the general public as well as her castmates. Indeed, just this week the celebrated actress shared a doleful photo of her post-chemo condition in which she lies inert on her hospital bed with the journal entry:
#fbf to a very short bit ago. Day after #chemoday isn't always so great. Sometimes one isn't able to dance, or eat or even to think about the next day. Sometimes it just feels like you aren't going to make it. That passes. Sometimes the next day or 2 days later or 6 but it passes and movement is possible. Hope is possible. Possibility is possible. To my cancer family and everyone suffering…. stay courageous. Stay strong. Stay positive. #wegotthis. #fightlikeagirl.
Back in the day, Shannen was rumored to be a bit of a party girl, and the tabloids accused the young lady of being "difficult" to work with. Like any and all gossip, some of it is likely true, and much of it probably fabricated. But if Shannen did indeed go through a phase when she took her fame for granted or partied too hard, it does seem clear that she's become a thoughtful, caring, and insightful woman. And, who knows? Maybe it was even the craft of acting itself, and dealing with an onslaught of subsequent fame, that in some ways taught Shannen humility, determination, forgiveness, and grit.
Ironically, 25 years ago when Shannen was 19 years old, her 90210 character, Brenda Walsh, found a lump in her breast. "I remember that episode because it really meant a lot to me," Shannon now reflects. "Back then, I was a kid, and I thought I was invincible, you know. I was going to live forever."
But all these years later, Shannen writes on her Instagram page concerning her battle with breast cancer: "I hope people take away the fact that you have to be strong and put yourself out there and have courage and be a warrior."
With this in mind, aren't actors, by their very nature, courageous warriors? They are used to adversity and are comfortable with taking on grueling challenges. From the time they choose their profession, actors will likely experience a barrage of "advice" from naysayers designed to upend their theatrical aspirations. However, the true actor forges on, knowing that the odds are against him or her, and with a sense of purpose plows the rocky and unforgiving soil of the actor's trade. Actors and actresses understand the world is not fair, because they are constantly studying and portraying brutal drama and ludicrous comedy, which scorns and laughs at the folly of the human condition.
Warrior on, actors! And you too, Shannen! Wishing you the best!
Be in the moment…moment to moment. Phrases familiar to almost every actor. I find that many actors give lip service to these phrases. Yeah, sure, be in the moment, got it, but they actually aren't. Most acting classes teach traditional methods handed down by Stanislavski, Strasberg, Adler, Meisner and Hagen. They want the actor to be in the moment after script analysis, notice the first half of the word "anal", working on beats, figuring out the emotional moments ahead of time, trying to determine the arc of the character which the author has already established. Hamlet dies!
Actors like to be in control of their performances. However, I find that for the most part they are watching and judging themselves while acting to see how well they are following their pre-determined emotional roadmap. If you intellectually determine beat by beat what you think your emotional roadmap should be, by definition you are not in the moment because you have figured out the moment ahead of time. It can be tempting to do this but I believe it will leave you "acting" and not in the moment. Letting go of pre-determination and trusting how you actually feel takes courage. It means giving up the security blanket of knowing exactly what you "think" each moment should be in exchange for being in the unknown. If you make one singular decision of what you "think" a given moment should be, you have taken away the infinite responses we as human beings may have at any moment. Think of it as one possible response against the infinite.
In life we are never totally certain of how something will affect us until we experience it. If we are truthful with ourselves our emotions are not in our control. If we cannot control them in life, how can we control them in performance, unless we ignore them? Emotions need to flow naturally, spontaneously. This makes for an exciting, unpredictable performance. There is a quote I like by Clint Eastwood that states "this is the method of acting where you empty your brain and everything else is spontaneous."
I think the fun of acting is in not knowing exactly what you are going to feel until the moment happens. In sports, would playing the game be as much fun if you knew the outcome ahead of time? Of course not. I believe that acting should be the same way. Then the moments aren't right or wrong, they are just truthful or not. I believe that acting should be as life like as possible. If you know who you are in the scene and what you want and commit fully to the "circumstances," your emotions will follow. Just like life, they may surprise you, making your performance deeper, richer and more exciting than anything that you may have mapped out in advance.
At my studio I truly emphasize being present. Being in the moment. Remember "it's never what you think it is, anything can happen."
---
Alan Feinstein teaches on-camera, scene study and true cold reading classes at his studio in Los Angeles and online.
About Alan: Alan has most recently starred in Traces an A.F.I.  short entered into the Berlin Film Festival and appeared in Nip Tuck, Crossing Jordan and N.Y.P.D. Blue. He has appeared in over 100 television productions, including series leads in The Runaways, Jigsaw John, Berrengers, Second Family Tree and more than 800 episodes of daytime drama.  He has co-starred opposite Peter Strauss and Peter O'Toole in Masada, Lindsay Wagner in The Two Worlds of Jenny Logan, and Vanessa Redgrave in Second Serve.  He also co-starred opposite Diane Keaton in the feature film Looking For Mr. Goodbar.
His roles on Broadway include his debut in Edward Albee's Malcolm, and was picked by Tennessee Williams to play Stanley in the 25th anniversary production  of A Streetcar Named Desire.  He won the New York Drama Desk Award as Marco in Arthur Miller's A View From the Bridge.
He has starred on stage at the Guthrie Theatre in The Price after having auditioned for playwright Arthur Miller.  He also starred in productions of Herb Gardener's Conversations With My Father at Philadelphia's Walnut Street Theatre and the Pioneer Theatre Company in Salt Lake City.  Alan has also performed at The Old Globe , The Long Wharf  Theatre, The Williamstown Summer Festival, The Alley Theatre, The Philadelphia Theatre Company, and was a member of the New York's famed Circle Repertory Company.  Los Angeles appearances include Talley's Folly at the Grove Theatre Center, David Mamet's Lakeboat, directed by Joe Montegna at the Tiffany Theatre, Tina Howe's One Shoe Off, the world premiere of The Sisters at the historic Pasadena Playhouse and Ghetto at the Mark Taper Forum.  He has also received 3 Los Angeles Drama-logue awards for  Cold Storage, Dancing in the End Zone, and for his performance as Jamie in Long Days Journey Into Night.
1. "I'm looking for an agent to really work hard for me."
Reason not to ask: The agent will more than likely believe that you have unrealistic expectations of how often you should be getting auditions, and will become a nuisance by calling and emailing them every day. The agent will also believe that you should assume that every agent would work hard for you as it's the only way for both of you to make money.
2. "How many clients do you have?"
Reason not to ask: How many clients the agent has should not matter to you. Some actors are on an agents' rosters but they are not active, being booked out, on maternity leave, sick, on tour,or just not getting auditions as often, because they are not getting enough callbacks per audition etc… The fact of the matter is that the agent is expressing interest in YOU by calling you in to a meeting to discuss representation. The agency is not going to reduce the number of their client roster to make you feel better about your position with them.
3. "What casting offices do you work with?"
Reason not to ask: The agent will more than likely say, "All of them." Then, the agent may turn the question around and ask you, "Now, which casting offices are familiar with your work?" Possibly putting you in an uncomfortable position. If you do your homework properly and know who the top agents are to pursue, then you will know the agent you are meeting with has great relationships with major casting offices, eliminating this question.
4. "How many actors do you have that are my type?"
Reason not to ask: The reason you don't ask this question is similar to the reason in question 2, but it's a more specific question to you, so it needs to be addressed. If the agent is calling you in for a meeting, they are interested in possibly signing you. Whether they have plenty of your type or don't have your type at all, there's some need for your look at their agency. It's even possible that they have three of your type already, but one has several national commercial conflicts. The other is always booking out for whatever reason, and another gets avails, but never actually books the job. How many of your type the agent has is irrelevant. What matters is their interest in you and the casting opportunities they provide you once you are signed.
---
Booking Coach Mike Pointer of Hey, I Saw Your Commercial! Has helped thousands of actors over the last 17 years book hundreds of national television commercials as well as television and film work. Coach Mike, a successful commercial actor for over 28 years himself, teaches outstanding, cutting edge strategies that has helped hundreds of actors quit their day jobs, and build a successful career in TV commercials. Coach Mike's powerful on-camera techniques and outstanding business strategies has set a new standard and cutting edge approach in the on-camera commercial training industry. These classes are highly recommended by top commercial agencies as well as top Managers, and Casting Directors that also teach classes!
I was speaking with a group of television and film directors and asked them what are the top 3 things  they look for when watching actors audition. In the previous article, I shared their responses regarding the first 10 seconds of the audition.
Today we'll take a look at the second element of the audition that all agreed was essential: "listening and reactions."
The reason was explained this way: Scenes are put together in post-production. Until that time, it's not entirely clear when the director is going to need a reaction shot from an actor to liven up or help explain a scene. So in the audition, they're looking closely to make sure that the actor doesn't go flat – even for a moment – because that may be precisely the moment that your reaction is needed when a scene is being constructed. They tell me that if an actor gives a solid reading, it's obvious they know the requirements of the material and are skilled at bringing the words to life – even if it's not exactly what they envisioned. On top of that, the actor has reactions that spark with honest, energetic life, they'll hire that actor over the actor who came closer to their vision in the reading, but didn't listen and react as well. They figure that you can always direct a good actor to say a line differently, but it's not as possible to direct them to be more compelling in their reactions.
As one of the directors said, "It's like telling someone to be more interesting – and we don't have time for that."
They also agreed that in an audition, the focus and stillness that deep listening brings draws them into the reading and allows them to become fully involved with the actor's emotional life through the intensity of their reactions. They said this makes them feel that they are already working with the actor.
This is in stark contrast to the actor who isn't as focused on listening and reaction. This actor not only doesn't draw them in, they appear to be reading at them, not speaking and listening with them.
Another positive benefit of deep, revealing listening appears when/if the audition is being taped. When directors are watching taped auditions it's a two-dimensional experience. The actors who become contenders for the role are the ones who feel as if they are actually in the room with them. These are the actors whose listening is so specific and powerful and whose reactions are so alive and original that they bridge the distance that the technology creates, so that even if the director is watching them on an iPad in New York, they feel the actors' specific energy and spark.
In order to have these job getting moments of reaction, you need a way of working that allows you to have the confidence to take the moments and to live in them. Most actors speed through the piece believing that it's only their words that matter, and yet any director will tell you that it's the reactions that are the actions of the scene. Watching someone talk is not half as interesting as watching how those words are affecting another human being. It takes awareness, skill and guts to work this way – but it's the only way to work if you want to book the job.
In closing, it's good to remember that strong listening and reacting are not things that you can just pull out of thin air. The body goes to what it's used to – and if the body isn't used to the stillness and focus of listening in your daily life, it won't go there in your work. Paying attention to someone to the degree that you take in their words and feel them on multiple levels is actually pretty rare. Most people have mastered the art of "half listening:" listening just hard enough to plan their response. That's not the type of listening that prompts the reactions that get jobs.
Practice in your daily life. Make a commitment to take people in as deeply as possible. See if you can turn your brain off and listen from the neck down. Feel your reactions in your body and let them pierce your heart.
As you continue to do this, you'll find that your body will start to relax into a still, focused and open-hearted place that you can now access not only in your life, but in your work.
And when this happens in your work, the people in the room will not just hear you but see you.
Remember, it's the eyes that are the windows to the soul – not the mouth.
As we were wrapping up the discussion, we decided to see if we could create one sentence to sum up the importance of listening and reacting in the audition. Here is what we came up with:
What you do with the words will get the directors attention – but it's what happens in your reactions that will get you the job.
---
Craig Wallace's background in script development combined with his 16 years of coaching actors enables him to find the job getting moments that others miss. His expertise in breaking down text and years of coaching experience has made him "L.A.'s go to private coach." Sign up for his group or private classes at wallaceauditiontechnique.com
https://www.youtube.com/watch?v=k9aFZfrMxfU
If it's been a while since you've had your heart wrenched and filled up with joy; if it's been some time since you've dared to hope for a better world; if it's been a minute since you've been inspired by a young person of tremendous heart and love; and if you can't remember the last time you were moved to tears by a simple act of kindness–we hope that's not the case–then you might want to check out the latest viral video featuring Selena Gomez and little Audrey Nether dancing to beat the band! The seven-year-old Audrey is Selena's biggest fan and she suffers from a rare blood disorder called Diamond-Blackfan anemia which inhibits the bone marrow from producing red blood cells; but, that doesn't stop Audrey from getting her groove on every chance she gets! The two girls got down big time to Selena's hit pop song Love You Like a Love Song, and the former Disney star shared the video on her snapchat account with the caption reading, "Finally got to meet this sweet heart. She owned it fully."
As you travel through your own personal journey of blood, sweat, and tears, of heartache, and hopefully of triumph, never underestimate the value of what you do and what you bring to the world at large. A role or performance you undertake might inspire someone profoundly. Your work can have the power to bring unbridled joy and a sense of connection to others. A monologue you put your heart and soul into could very well give someone comfort in a time of dissolution. Have actors, actresses, films, and plays touched your heart and given you a reason to carry on in the face of abject despair? Yes, it's so important to heal the sick and to protect the poor and to teach the children; but, it is also important to create art that honors the human condition and sheds light on the suffering, humor, and idiosyncrasies of our very existence. You, as an actor or actress, have a great charge and a great responsibility and a rich history to uphold; so uphold it every day of the year!