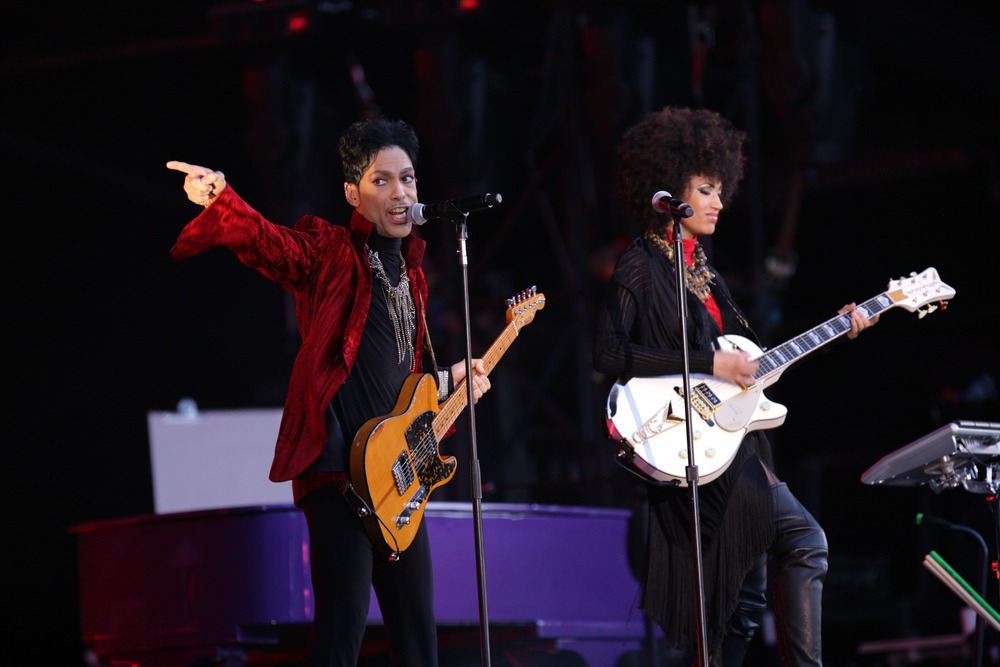 The prodigious musical talent and original artist Prince passed away earlier this week in his suburban Minneapolis home. His multitude of fans across the globe are mourning the loss of the 57-year-old pop star listening to songs like Purple Rain, 1999, and When Doves Cry. But an integral part of Prince's success was achieved by starring in the major motion picture Purple Rain which was loosely based on his own life, and featured a soundtrack of his studio album of the same name. Back in 1984, Prince was known for his fresh, original songs as well as his charismatic and flamboyant stage performances; so, when he came forward as a first-time actor many people were skeptical that he'd now be playing the film's lead. Portraying the brilliant musician and songwriter, The Kid, Prince unabashedly and unapologetically took the creative risk of pretty much playing himself. He would go on to win an Academy Award for Best Original Song Score, and the film went on to rank number one in the United States.
In honor of Prince's prolific career, the national theater chain AMC is teaming up with Warner Bros. to screen the film in 87 AMC locations from Saturday, April 22 through the 27th.
With all this momentum, Prince went on to both direct and star in his second film, Under the Cherry Moon. Again, the movie featured Prince's music, this time from his Parade album. Although the album went platinum, the movie didn't go over well with audiences, and even brought in less than the film cost to produce. It went on to receive Golden Raspberry Awards for Worst Picture, Worst Director, Worst Actor, and Worst Original Song to boot.
In 1990, Prince returned as The Kid in the Purple Rain sequel, Graffiti Bridge. The movie was written and directed by Prince, and this would go on to be his final film role. Unfortunately, it proved to be ill-received by both critics and audiences.
Seven years later, when referred to as The Artist Formerly Known as Prince, he appeared to have fun portraying himself in a series of Hee Haw-inspired skits in the Muppets Tonight show.
https://www.youtube.com/watch?v=cgYEsfBuHoo
And lastly, here's a glimpse of Prince playing himself in a New Girl episode with Zooey Deschanel in 2014. The special entitled "Prince" aired after the Super Bowl that year. The show will be aired again on Tuesday, April 26 at 9:30 p.m. to honor the the super star.
Although Prince experienced his own share of cinematic failures, it's hard to overestimate his impact on cinema. Rest in peace, Prince.
Want to get your acting career started? Sign up or login to Casting Frontier and start auditioning today!
Related articles:
5 Actors Who Overcame Adversity in Their Personal Lives
4 Actors Who Had No Plan B
Casting Professionals Weigh in on What Makes a Successful Actor