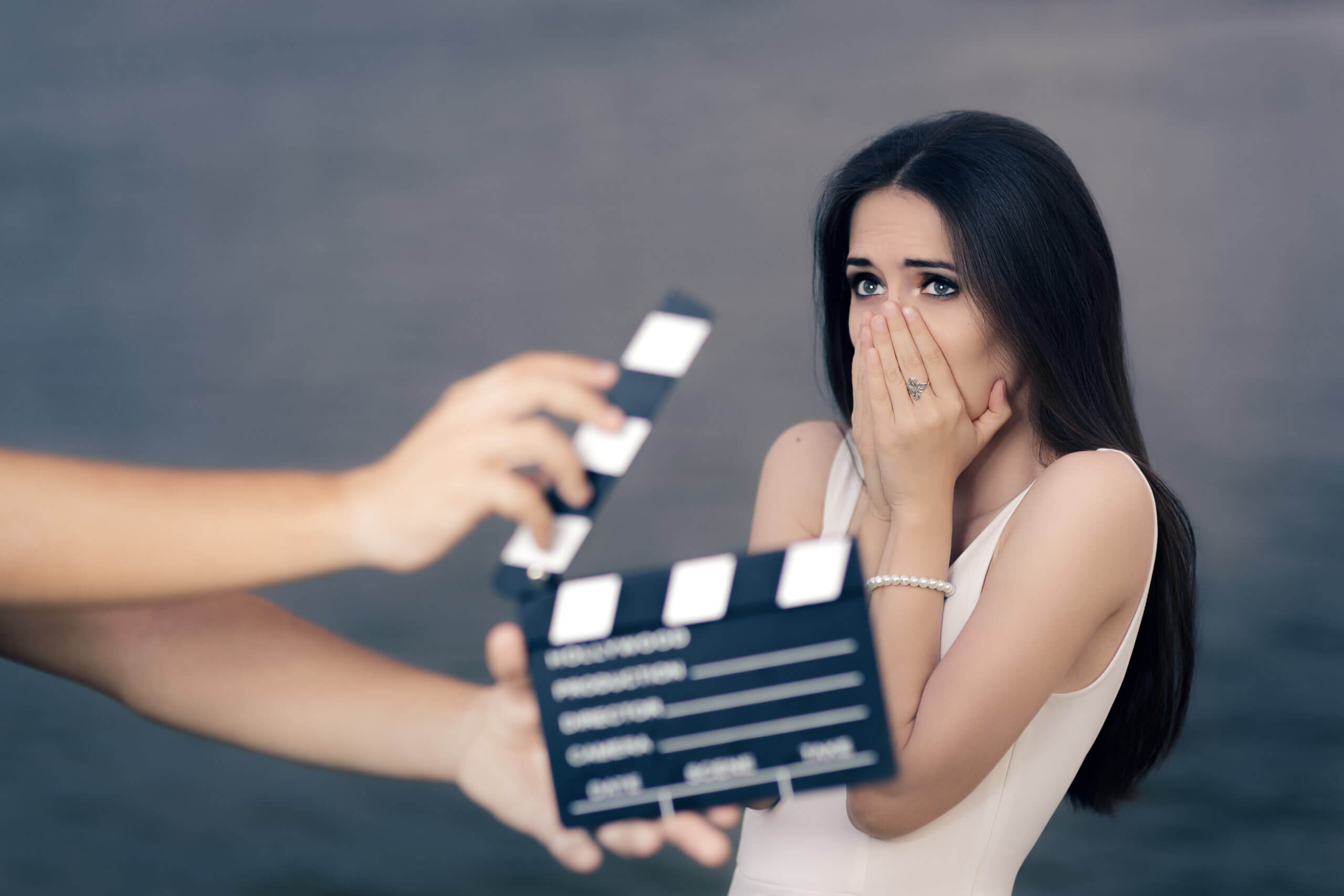 Horror films are not just for Halloween. They are a genuine staple of any studio or production company's yearly schedule—or for the Netflix team calendar, for that matter. The horror genre boasts an army of very loyal and, dare I say, rabid fans. Perhaps no other genre of filmmaking elicits a more committed and enthusiastic fan base than the scary movie industry. Also, depending on how one views the various metrics, horror movies are generally seen as real money makers. With relatively low budgets and a tremendously lucrative potential upside, horror is here to stay. That's why it's not out of the realm of possibility you will be invited to audition for a horror film—in fact, it is quite likely. Here are some top tips to keep in mind on how to nail your horror audition.
1. Make sure you want to do this.
Horror movies can be tremendously grueling, difficult, dark, intense, and even degrading. You may find yourself shaved and bruised covered in corn syrup with explosive squids attached to your body on a blood-soaked set with shrieking extras all around. Sounds like fun, huh? So read the sides carefully and glean as much as you can about the project and the nature of the horror in play. Is it the bloody-gore type of horror or more psychological, emotional, dramatic horror? Oftentimes, the production company will be hush-hush about the true nature of the project, but you can do a little detective work and get an idea of what you might be in for. And if it doesn't interest you, take a pass because your lack of commitment will be evident to the powers that be.
2. Make sure to give the content its just due. 
Many people don't like horror movies, or they might have a personal problem with the violence, dread, and terror exhibited in these kinds of films. There is certainly an argument for that kind of thinking. Let's face it, horror movies will never solve the climate-change crisis or root out corruption in government. But keep in mind, horror is like any other genre as far as your audition is concerned. It requires reading and understanding the lines, analyzing your character, getting into the right headspace, understanding the atmosphere of the film, and deciphering its meaning. Horror is no different than any other form of cinema; there's just a lot more screaming! And keep in mind, Shakespeare wrote a few plays that could absolutely be considered horror. Ever read Titus Andronicus? How about Macbeth? Serious horror, indeed.
3. Scream from your gut. 
A whiny, raspy, throaty scream will not cut it when your very life is meant to be on the line. You might want to find a private place and practice screaming from your belly. Whether you're the predator or the prey, there will most likely be a good bit of yelling, screaming, and howling as that is the nature of the beast. Your screams of terror should be a primal discharge of existential outrage and elemental dread; a desperate cry from the depths of  a bottomless nightmare. Please don't underestimate the power of a good, full-bodied, meaty, satisfying, expulsive roar, caterwaul, or bark to set you apart from the pack. Just think of Jamie Lee Curtis; she made a career on her scream (she's said to be the original Scream Queen) and she's still doing it to this very day. Jamie Lee is reprising her role as Laurie Strode in David Gordon Green's Halloween 2 this year!.
4.  Many other actors have kick-started their careers with horror.
It should be noted that many great and successful actors and actresses got their start in horror films. Jennifer Aniston made her cinema debut being tormented by a little guy with a foot fetish in the first Leprechaun movie; Kevin Bacon's first film was the original Friday the 13th; Johnny Depp got pulled into a bloody hell hole by razor-fingers himself Freddy Krueger in A Nightmare on Elm Street; Leonardo Di Caprio was just a boy when he starred in the straight-to-video horror comedy Critters 3; and both Renee Zellweger and Matthew McConaughey got their start in 1994's The Texas Chainsaw Massacre: The Next Generation. So, if you get a call to audition for a ghoulish, horrific, terrifying, blood-curdling, nightmarish creature feature, just remember, you're in good company.
Submitting a self-tape for your next horror audition? With Casting Frontier's CF Cast Self-Tape solution, you have the ability to submit up to five takes from any device. Learn more here.