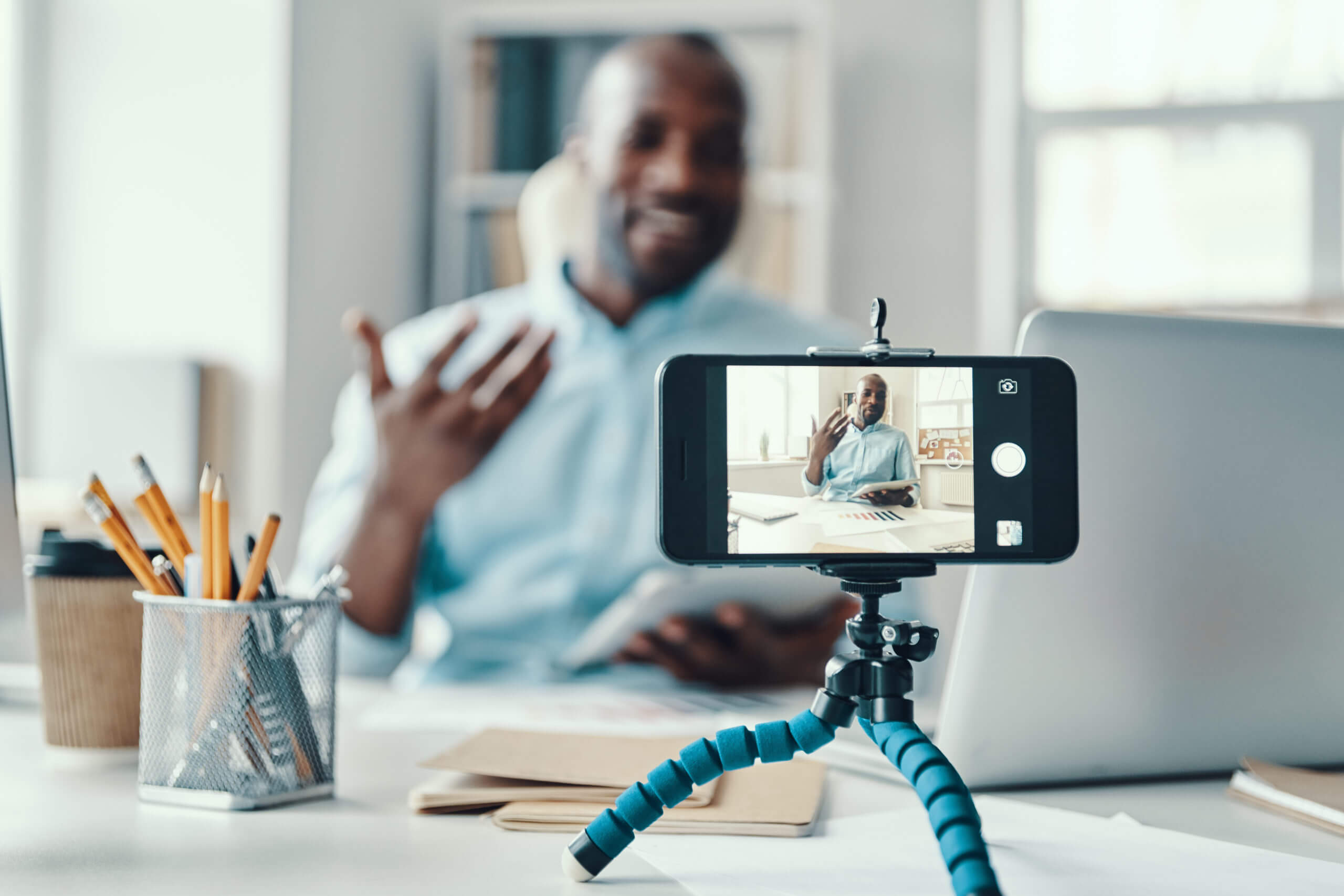 There's good news and there's bad news. The good? Our industry is finally getting back to work after months of shut down. Productions of all types and sizes are up and running which means more castings are popping up every day. Woohoo!
But then there's the bad news. Nothing looks the same. From craft services to wardrobe, every crew member on set has a completely different type of job in this new, highly-sanitized world. The same goes for actors too.
The days of sitting in a waiting room crammed full of exuberant actors are over — at least for now. No more racing across town trying to juggle multiple castings at the same time. Most auditions are happening online at the moment and if you play your cards right, you can use this to your advantage. 
If you haven't mastered your self-tape routine by now, be sure to check out the Casting Frontier blog for lots of helpful resources. But not all virtual auditions are self-tapes. A lot of auditions are happening live over Zoom. This is uncharted territory for many actors, so we've compiled this list of everything you need to know to nail your Zoom audition. 
Find Your Light
Natural light is your best friend when it comes to Zoom auditions. Set up your phone or laptop in front of a window so your face receives bright, indirect light. This will ensure casting can see you. To keep your face out of shadow, avoid having light shine behind you. If natural light isn't an option place a soft, warm-hued lamp in front of you before you hop on Zoom. 
Build Your Background
It didn't use to matter if you made your bed before an audition, but now it's a whole different ball game. Before you check-in for your Zoom audition look behind you. A messy room can be distracting. At worst it sends a signal to casting that you're disorganized and possibly unreliable. The best background is a plain wall. If that's not available, make sure the space behind you is clean and tidy. You want everyone to pay attention to your performance, not your apartment.
Quiet on Set
Be mindful of sounds that your microphone may pickup including fans, A/C, or noise from the street. Try to minimize this as best as possible. Don't forget to silence your phone and your computer notifications. There's nothing worse than your group text blowing up in the middle of a dramatic scene.
Think Like a Cameraman
The best angle is straight forward with the lens of your camera at eye level. This may take some rigging to get right, so test out your setup ahead of time. Pile up books or boxes to get your camera at the right height. During a virtual Zoom audition, casting will help you frame yourself. Make this easier by having your camera at eye-level before you log on.  
Wardrobe
Don't forget to make a choice when it comes to your wardrobe. You should wear whatever you would to an in-person audition. Not only will this help you get into character and improve your performance, but it also shows casting that you take this Zoom audition seriously. Wear shoes and definitely pants!
Internet Check 
How reliable is your WiFi? If it barely makes it through an episode of Lovecraft Country without buffering every 5 minutes, there are a few things you can do. First, if you have an important Zoom audition or callback let anyone you live with know. Ask if they can avoid using the internet for that small window of time. You could also use your cell phone data instead of WiFi if that's more reliable. Lastly, consider going old school and ditch the WiFi altogether. If you want to guarantee a good connection plug an ethernet cable into your modem or router and connect it to your computer. 
Zoom Auditions FTW
The key to nailing your Zoom audition is practice. Not only the audition material but your tech setup as well. Ask a friend to help you do a test run and record it. You'll be able to see what it looks like from casting's perspective and improve upon that. This is one advantage virtual auditions have over the old way. You're in control of the environment and that gives you an edge. 
We're all learning to adapt to this new way of life. By approaching your Zoom auditions with the right level of preparation and professionalism, you have all the tools you need to book more roles.
---
Written by Lauren Tassi