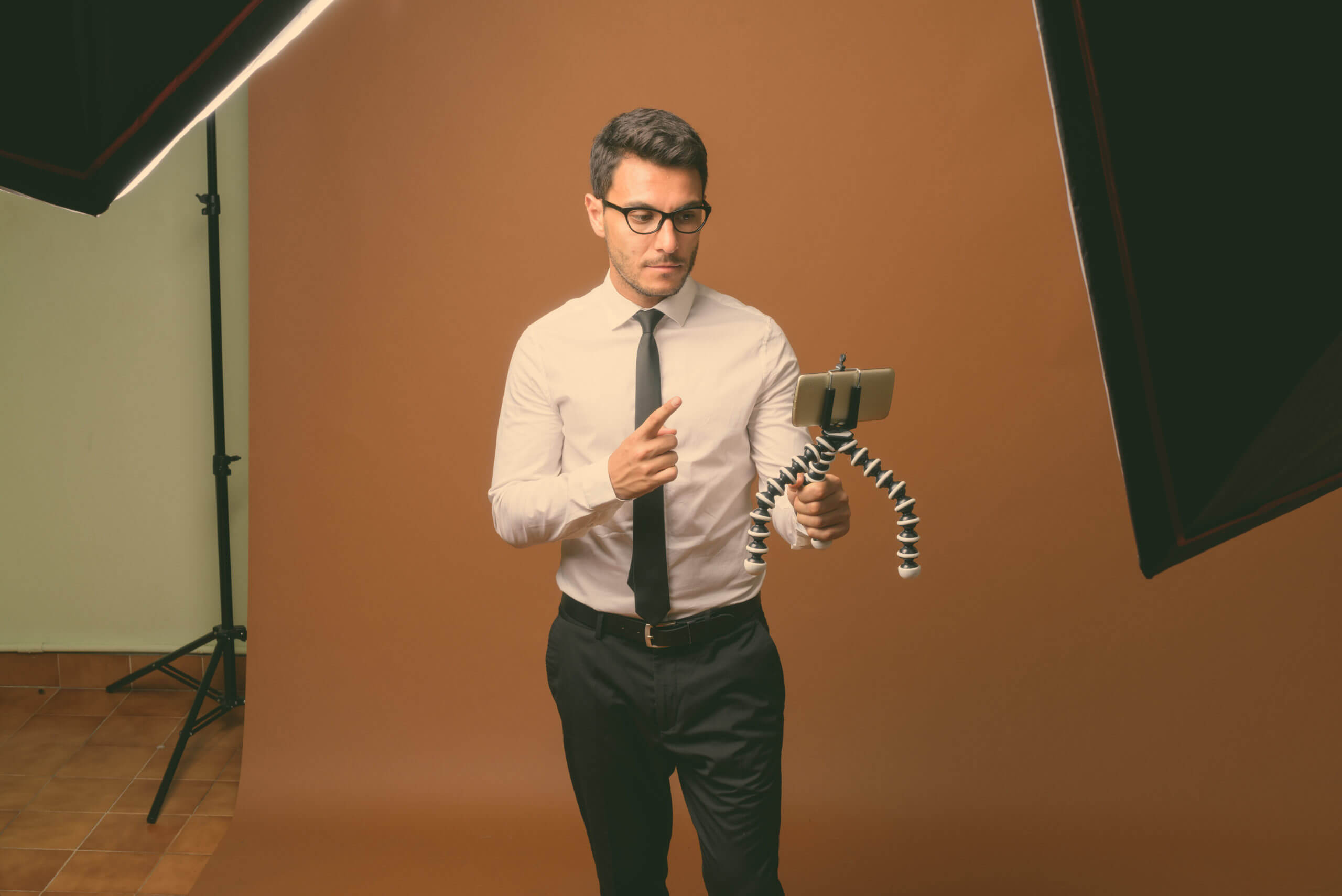 When asked if actors have upped their self-tape game over the course of the past months of lockdown, casting director Michael Testa told the Surviving Hollywood Podcast hosts, "No," adding, "I think it's now even more important that actors step up their self-taping."
Testa has cast countless television movies over the course of his prolific career. Like so many others, he's been seeing a significant drop in the number of productions due to the pandemic, as the entertainment industry's strict guidelines to protect cast and crews is costly as well as quite a responsibility.
With fewer jobs available, he encourages actors to tend to a few of the details of their self-tapes. He urges thespians to invest in a quality background (he prefers a blue backdrop); set aside wardrobe selections that look great on camera and always have those garments clean and ready-to-go; and he encourages actors to invest in proper lighting to look their best and showcase themselves professionally. Specifically, Testa says Ring Lights are a quick, easy way to provide soft light with uniform brightness on self-tapes.
These days, it's particularly challenging to find a reading partner when people are trying to social distance. Testa notices, many performers are using apps which allow actors to record their voices to read the opposite lines.
"I don't really mind those [apps], but sometimes they're a little clunky—the timing is not right," Testa says. "So if you're going to go down that route, practice it a lot so the timing works in terms of the tape." For those who would rather have a live person with whom to read, he suggests, "Have a list of actors, of friends, you can go to and have them come over so you don't have to have a significant other who can't act, which sometimes hurts the tape."
Four casting directors featured on a SAG-AFTRA self-tape audition panel expressed very similar views to help actors stand out amongst the competition. And it's unanimous with all the casting directors mentioned in this blog, there's one thing that actors can cross off their worry list, and that is lighting.
Casting director Jenny Jue (Inglourious Basterds) called it a "misconception" that actors need to go to a studio for their self-tapes to appear professional. Tracy "Twinkie" Byrd (Notorious) agreed, saying, "The girls know better than that. All the girls have the circle light, they just do. They have the Ring Light."
Caroline Liem (Rust Creek) jumped in, showing her portable Ring Light that she takes when she travels.  "I know, back in the day, there were big box lights and all of that. You don't need that whole big set up. You don't need to do that anymore." She advises actors to place the circular light at a distance that shines a pleasant light on their face, maybe add the light of a standard lamp if needed to balance things out, then she says, "You bring your reader close enough; make sure your reader isn't too loud, and that's it."
Byrd, like Testa, is not a fan of significant others reading lines on self-tapes. "Not your mom," she cringes. "Some moms are good readers. I've gotten bad moms. Their cursing sounds like off, and you're just like, 'Oh, that's a mom.'"
Casting director Krista Husar (Godzilla: King of the Monsters), however, encourages actors to read with a person with whom they share a connection. "It's okay if they sound a little stiff or they're not a pro because we need to get that first feel from you in the pre-read and the film tape."
Interested in submitting a self-tape for your next audition? With Casting Frontier's CF Cast Self-Tape solution, you have the ability to submit up to five takes from any device. Learn more here.