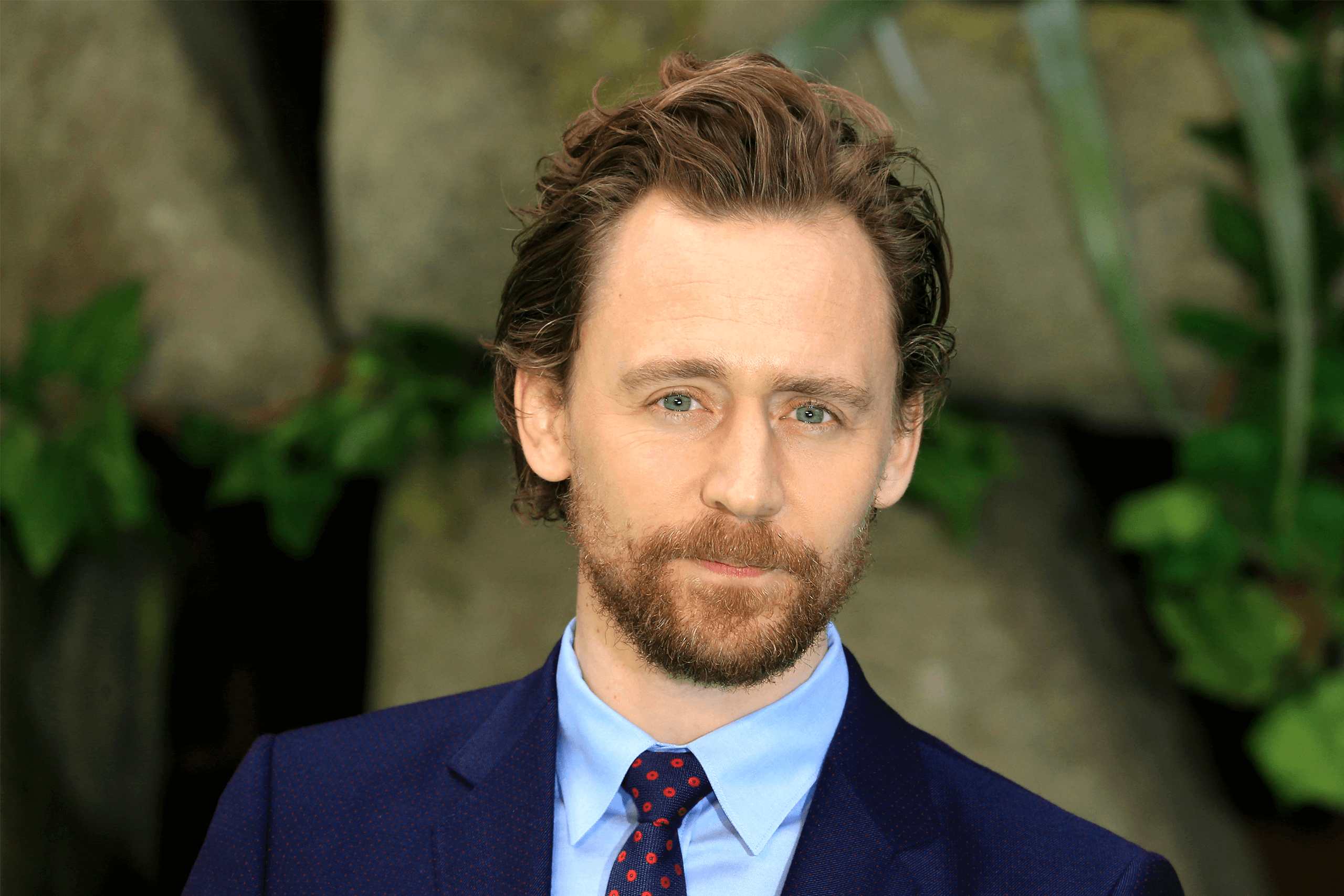 "Deal with rejection because no matter what you're trying to achieve, if you can't do that, then you will likely give up." —Tom Hiddleston
English actor and producer Tom Hiddleston's wide-ranging career includes many Shakespearean roles, the Marvel antihero Loki, the country music legend Hank Williams, and a Golden Globe-winning performance in The Night Manager television series. The polite and articulate actor has shared many nuggets of wisdom over the years, especially on the topics of being too cautious in auditions, dealing with rejection, learning to be true to himself, and connecting with others through his work.
Hiddleston studied acting at the Royal Academy of Dramatic Art. Graduating in 2005, he soon became an award-winning theater actor. But his career breakthrough came when he was cast as the legendary Nordic god of mischief, Loki in the Marvel Cinematic Universe starting with the 2011 film Thor. About that time, Hiddleston was also cast in significant roles in two films which went on to be nominated for the Academy Awards for Best Motion Picture of the Year: the fantasy comedy Midnight in Paris portraying fiction writer F. Scott Fitzgerald and Steven Spielberg's War Horse playing Captain James Nicholls.
Overcoming Frustration
But before landing those roles, the London native experienced years of frustration, feeling as though he was wasting time and fearing he was inauthentic and didn't have a worthwhile voice. He explains:
"Everything is possible and nothing is guaranteed. And you start auditioning, and if you're lucky enough you have an agent and you start auditioning, and they send you everything from period drama to [guest starring in the long-running medical drama] 'Casualty' to dairy milk commercials. Yep, I went up for a dairy milk commercial when I was twenty-four. And you are thrown into the business and thrown into the deep end, and there's no time for doubt or failure—except routinely, that's what happens to all of us. And I perhaps was too careful in auditioning, and I would always get close to landing roles and to booking jobs, and I would never quite get there. I mean, this is a universal experience for all creative people—certainly actors—the constant rejection at the beginning. And you have to get used to it, and you have to get thick-skinned about it."
Don't Take Rejection Personally
Hiddleston explains he was taking the rejection personally, and soon enough he found himself growing exhausted from it all. But he came to a realization: "I thought well, no one's going to help me get there; the only person who can do this is me. And I started preparing in a different way. And I sort of stepped up to the plate a little better, I think because I could feel time sliding away, and I wasn't getting on with life; I just was sort of stuck in this rut of neither acting nor doing anything else … So I just kind of changed everything up and worked it."
In 2016, Hiddleston starred in and was an executive producer of the AMC/BBC limited series The Night Manager based on the espionage and detective novel of the same name by John Le Carre. He took home a Golden Globe Award for best actor in a miniseries or television film for his portrayal of the luxury hotel night manager and former British soldier Jonathan Pine. 
How to Keep Going
Now 40 years old, Hiddleston is eager to share his personal stories in hopes of encouraging others. He advises, "Deal with rejection because no matter what you're trying to achieve, if you can't do that, then you will likely give up." And he says, "Be on time. Never underestimate the importance of punctuality. Be prepared. You can never be over-prepared. And be true to yourself. And if you have something that you want to say—that you've been burning to say—don't ever let anyone tell you that you can't say it." Hiddleston certainly has found his own voice, and he firmly believes that everyone has a voice worth hearing. "If you've got something to say, say it from the rooftops!"