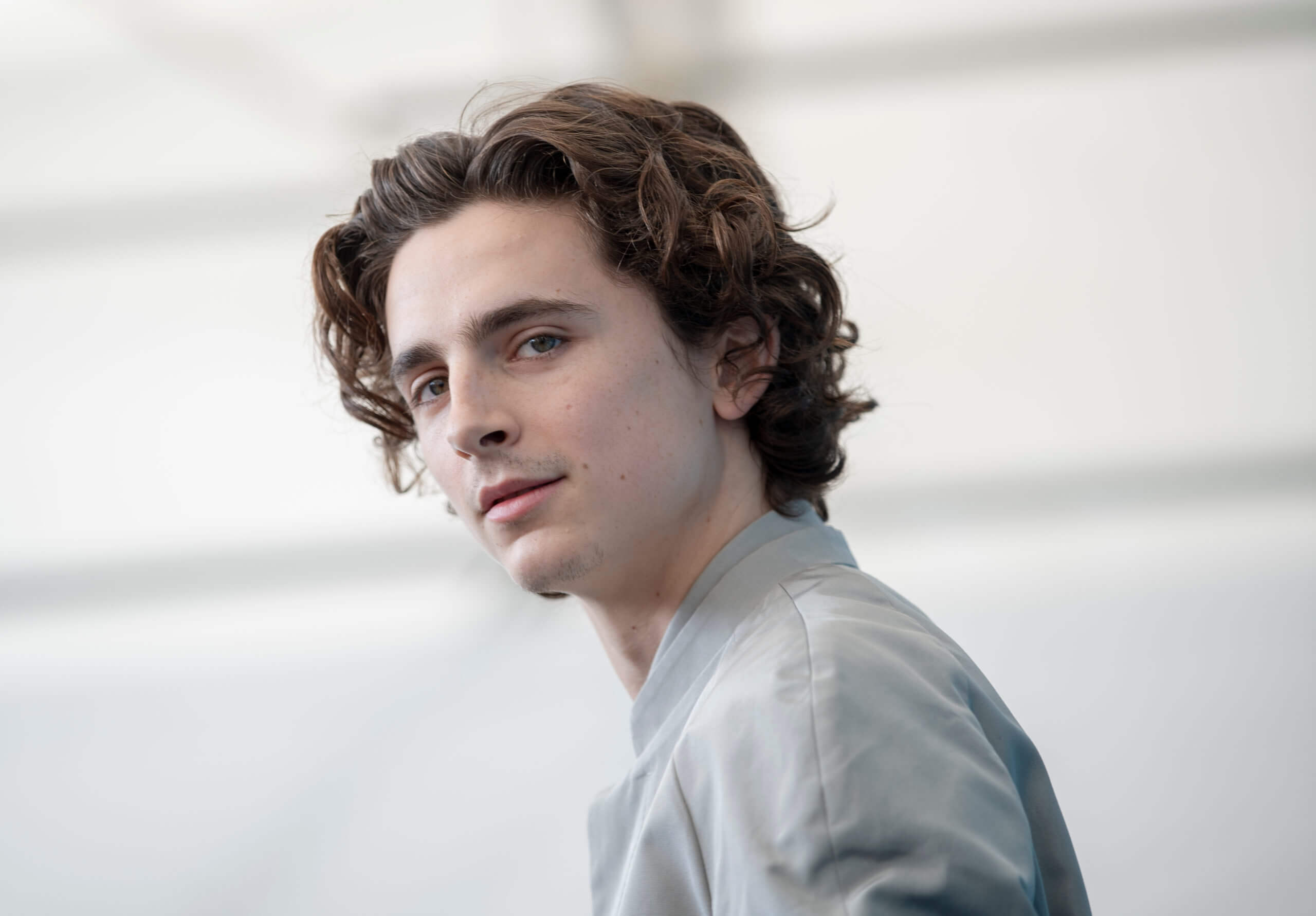 Timothée Chalamet's superstardom has grown with rapid speed and remarkable acclaim. At 25 years of age, the charismatic actor has garnered tremendous respect from his fellow thespians for his ease with the craft. He's also gained an almost cultish admiration from fans far and wide. 
Chalamet earned a 2017 Oscar nomination for his performance in Call Me By My Name as well as two Golden Globe nods for Call Me by Your Name and Beautiful Boy. The New York native's impressive filmography includes the celebrated coming-of-age films Lady Bird and Little Women, the epic war drama The King. He also plays in upcoming releases such as Wes Anderson's The French Dispatch, Dune based on the 1965 Frank Herbert science-fiction novel, and the political disaster comedy Don't Look Up.  
Throughout several interviews, Chalamet has revealed various insights into his acting approach. Here are a few highlights.
There are Lessons to be Learned
Auditions are not just a means to an end; rather, they allow actors to gain valuable learning experiences. Chalamet insists, "To audition is an opportunity to get in front of people and practice your craft. Or at the very least, even if you're in a bad headspace or something, [auditions give you] an opportunity to learn how to act in a bad headspace or to be in a pressure-cooker environment. So that experience is the greatest teacher."
Failure Releases You
Chalamet considers his high-school years to be a turning point for his appreciation for acting. "I had some excellent teachers and really fell in love with it," he recalls. "I saw that [acting] could be and should be treated as a craft." Regarding the times he performed before his peers at Fiorello H. LaGuardia High School of Music & Art and Performing Arts in Manhattan, Chalamet says, "If you can get up there and fail enough times consistently and just be bad, and just be like really bad, then it just releases you a bit more to not analyze as much." 
The Most Important Part of an Aaudition
Although he admits he struggles to consistently maintain a positive attitude after auditioning, Chalamet firmly believes "the most important part of an audition is the second you step out the door—because if you can step out the door and you treat yourself kindly, then the next time you go in, you're going to be way more free, as opposed to if you kill yourself the second you step out, you're going to clam yourself up more the next audition you have."
His Experiences with Method Acting
"I try to be super careful," he says. "The danger is you can end up focusing more on what's going on off-camera than on-camera. You don't want to be entertaining for the sake of being entertaining. The work should be the work. If it resonates, it's going to resonate, and then people are naturally curious about how you got to that destination. It can't be about how you're getting to it."
Be Adaptable
"I think that adaptability is the strongest suit you can have as an actor," Chalamet says. "The experience working with [Call Me by Your Name director] Luca Guadagnino is different than the experience working with [Lady Bird/Little Women director] Greta Gerwig. It was different from the experience working with [Interstellar director] Christopher Nolan. And as an actor, particularly if you're not the leader of the project, you try to make yourself as clay-like, as malleable as possible—a blip in the radar, a wallflower, somebody who comes prepared and is ready to go and maybe have an idea or trick up your sleeve, something you want to try out. But ultimately, responsibilities to the character for the story, to that sequence of that day, and just trying to do the best out as possible."
Follow your Instincts
"Trust the beat of your own drum," Chalamet advises. "Give this its best shot. Give your artistry its best shot."
Take a Risk
Chalamet told GQ, "When you think you're doing some great thing, it's probably something you've done before, and when you really … have no clue, that's when you're doing something on the edge, good or bad."
Pace Yourself
Chalamet often says his acting career is "a marathon, not a sprint."