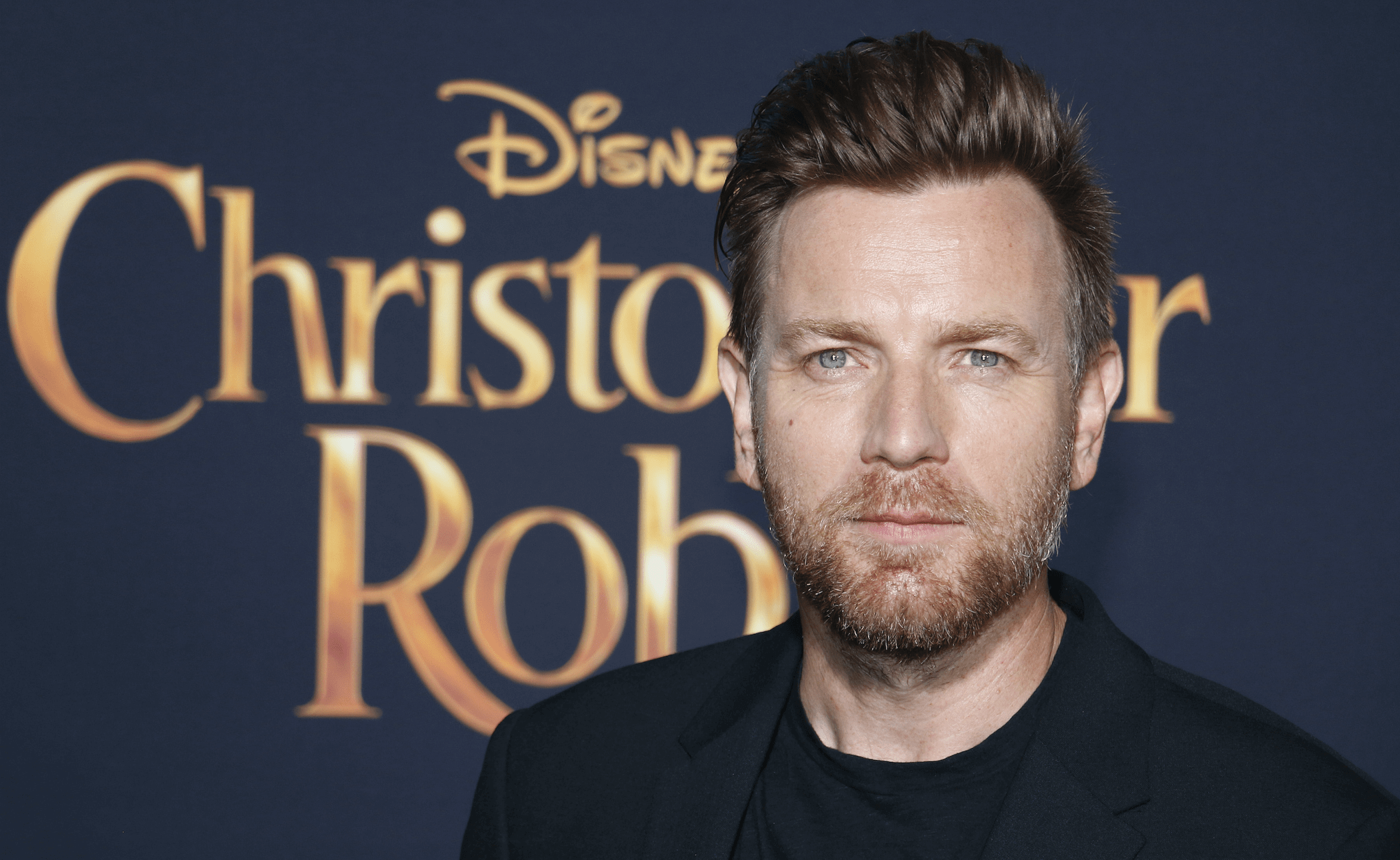 Ewan McGregor took home an Emmy Award for his remarkably transformative performance in the Netflix miniseries Halston. To embody the role of fashion icon Roy Halston, the Scottish-born actor went to various lengths. 
But first, Ewan's versatility as an actor is clear to see over the years with his portrayal of a heroin addict in Trainspotting, singing his heart out alongside Nicole Kidman in Moulin Rouge!, and being the fan-favorite hero Obi-Wan Kenobi in the Star Wars TV series. So it might seem that Ewan would be full of confidence as he approached the role of the glamorous fashion genius from the 1960s through the '80s. Truth be told, McGregor admits he had the jitters about taking on Halston—just as he's been nervous about all the roles he's played in the past. "The last two weeks before you start something, I'm always a wreck, like just thinking, 'This is the one, I can't do this, I won't be able to do it. I always go through a period of great fear before something."
However, Ewan felt he understood Halston's struggle with drug addiction right off the bat.. Indeed, McGregor remembers himself as a "maniac on booze" during his younger days. "I understand addiction. And I'm not judgmental about it, you know, because I've walked that path for so many years. And it's very cunning, and you will absolutely live in denial. People can't see it. So there's Halston going to Studio 54 every night … and yet he's still going, 'I don't have a problem. I can stop anytime I like.'"
Researching Halston 
Initially, McGregor was invited to come view director Daniel Minahan's research materials, including many photos of Halston. "There was lots of footage of him at work, designing, drawing, draping," Ewan recalls. He absorbed countless hours of the footage, explaining that Halston "had this incredible accent that he somewhat invented—almost. I listened to many, many of his interviews." Gian Franco Rodriguez, who portrays Victor Hugo, Halston's on-and-off-again partner said, "Seeing Ewan transform into him, it was admirable. The voice, just the behavior, everything."
Dressing the Role
McGregor also spent a good amount of time with Halston's costume designer Jeriana San Juan, so he could learn the art of creating each of the garments that Halston makes in the show. "So when you see him make the red dress on Liza [Minnelli], he's really making the red dress," says Minahan.
"That's a great art," McGregor insists. "[Halston] would take a single piece of cloth and turn it into a beautiful dress. I just was worried that if my hands didn't look like they knew what they were doing, it would sort of give me away. So I would practice and practice and practice. I'd prick myself and try not to prick the person I'm draping."
At first, Jeriana thought her only job with Ewan was to dress him. "I really went into the fitting with him to determine, you know, what silhouettes worked best on him and how we can find those iconic looks that Halston is very documented wearing," she explains. But her expertise with clothing and fabric uniquely qualified her to train Ewan to think and move like a designer. "I worked with [him] on what my eye does, so that he can better track his eye line as he's actively designing," Jeriana reveals. "That was such a unique experience."
Halston had a larger-than-life presence, which producer Christine Vachon felt she'd found in the charismatic Ewan. Also, producers were looking for someone who could bring a lightness to the part. McGregor says, "There's this sort of iconic side of Halston, and I like trying to understand him, and felt like I did by the end—like I really got close to him in a strange way. I think he'd be happy that we were telling his story."