The set of Kramer vs. Kramer could have been described as Dustin Hoffman vs. Meryl Streep according to Michael Schulman's cover story for Vanity Fair. Schulman's biography entitled Her Again: Becoming Meryl Streep will soon be released, and he wrote an adaptation for the magazine revealing the strained relationship between the then 29-year-old character actress and her costar, Hoffman, in what would go on to be a multi-Oscar winning film in 1980.
The movie deals with a divorcing couple, and the ensuing custody battle over their son, Billy. Hoffman was set to portray the husband, Ted Kramer, and casting decisions were being made as to who would play his wife, Joanna. When Streep became an option, she was grieving because she had just lost her boyfriend of two years, John Cazale, to lung cancer. Being a dedicated Method actor, Hoffman felt certain that Streep was indeed the best fit for Joanna. According to Schulman, Dustin saw her as "still shaken to the core," and felt she could "draw on a still-fresh pain." The film's director, Robert Benton, also recognized Streep to be Joanna because of a "fragile quality."
Schulman describes on the second day of shooting the film's opening scene–a scene in which Joanna is trying to walk out on Ted–Hoffman "shocked" Meryl, the cast, and crew. Schulman writes:
"Right before their entrance, Dustin slapped her hard across the cheek, leaving a red mark. Benton heard the slap and saw Meryl charge into the hallway. We're dead, he thought. The picture's dead. She's going to bring us up with the Screen Actors Guild. Instead, Meryl went on and acted the scene. Clutching Joanna's trench coat, she pleaded with Ted, 'Don't make me go in there!' As far as she was concerned, she could conjure Joanna's distress without taking a smack to the face, but Dustin had taken extra measures. And he wasn't done."
Schulman goes on to say that as cameras were set to cover Joanna entering an elevator in the subsequent scene, which was just as emotionally charged, an off-screen Dustin resorted to hurling personal attacks at Meryl.
"Improvising his lines, Dustin delivered a slap of a different sort: outside the elevator, he started taunting Meryl about John Cazale, jabbing her with remarks about his cancer and his death." Apparently, Hoffman was using Method techniques attempting to increase the intensity of her performance. At the end of the day's shoot, Meryl left furious.
As the days on set continued, Hoffman is said to have been "driving everyone nuts. In his effort to fill every screen moment with tension, he would locate the particular vulnerability of his scene partner and exploit it." This is to say, his emotional attacks on his other cast members included young Justin Henry playing Billy; attempting to make him cry for a scene, Dustin informed him that he may not see fellow members of the cast and crew again. This proved effective to the point where Justin couldn't stop sobbing after the scene was completed.
And Hoffman secretly planned with the cameraman to catch a shot of him abruptly swiping a glass of wine, shattering it on the wall to punctuate his character's anger. Streep was alarmed, and with shards of glass in her hair told Dustin, "Next time you do that, I'd appreciate you letting me know."
Both Streep and Hoffman went on to earn their first Oscars for the film.
What do you think? Was Dustin's behavior abusive and unacceptable? Should he have only used emotional recall techniques on himself, or was it worthwhile to target others with it? Do you believe it impacted the intensity of the performances?
"Courage does not mean we are unafraid. Having courage and showing courage mean we face our fears. We are able to say, 'I have fallen, but I will get up.'" — Maya Angelou
Now 66 years old, legendary actress Meryl Streep has had among the most enviable acting careers. She makes her craft look natural and effortless, meaty roles have continuously poured in for her over the decades, and so have numerous prestigious awards. As onlookers, it's easy to assume that she's been blessed with talent, luck, and a bold, courageous soul. And indeed, it's safe to assume her talent was present since the beginning, and she herself acknowledges that she was privy to a stream of good luck in the beginning. But talent and luck don't necessarily go hand in hand with feeling confident. How self-assured has Streep felt throughout her career? According to Meryl, this was the more challenging aspect of her growth and success.
This interview is said to be from the time Streep performed as Helen Archer in the Great Depression drama, Ironweed. Meryl describes how she was enrolled in Yale School of Drama in 1975, and all the members of the class were scheduled to audition at an open casting call for theater in New York City. Streep recalls, "And I had a nervous stomach. I couldn't go. But basically I knew that I just didn't want to be in that whole, that whole meat market. Competition makes me very nervous…." After the deadline had passed, Streep collected herself and asked casting director and artistic producer at New York's Public Theater, Rosemarie Tishler to read for a role; Tishler kindly granted the audition. This lead to another audition before Joseph Papp who hired her for a small role in Trelawny of the Wells opposite Mandy Patinkin and John Lithgow. This was Meryl's Broadway debut. But what she does not describe about this second audition is that she showed up 90 minutes late due to a train delay. She found herself needing to audition before a highly impatient Papp, yet after performing before him, his mood immediately softened as he saw the potential of a great actress.
"I still get nervous–very nervous–if I have to audition," Streep reveals in this clip. "If I have to sing in front of people, I'm just terrified. I'm much more comfortable enclosed in a world of fiction." Despite this fear of singing, Meryl has gone on to sing in movies like Mama Mia, Into the Woods, and Ricki and the Flash. Even recently she has insisted she only can find the courage to sing in character. "Give me a character, and I'll sing," she says.
As confident as she "should" have felt about her talent and career, Streep has battled nerves throughout, yet has consistently mustered the courage to fight through them. "I never imagined in my wildest dreams that I would be successful. The fear is always there with actors that you'll never work again. That goes with the territory. You have that fear with the second job, third job, fourth job. You have it all the way down the line," she said.
Throughout the years, Streep has been interviewed many times. Here are a few more of her quotes about battling her nerves:
"Fear focuses the mind."
"Fear is a good thing. Fear is your friend. Everything that destabilizes you can help you. They taught us that in drama school. If you're comfortable, you're not doing your job. Most actors are constitutionally insecure. It's sort of necessary," she once told Parade.
If you too find yourself battling nerves, don't give into them. You never know what opportunity is just around the corner.
The Women In Gold star Helen Mirren turned 70 a few days ago, and she's apprehensive why so many people are interested in how she is aging. Appearing on Good Morning Britain, the hosts expressed they couldn't believe she was indeed 70 when she appears to look so much younger. In response, Mirren retorted, "Why can't you believe it? Yes I do, I look 70 … with a lot of make up. I do totally look 70." She later described their line of questioning about her age as "boring." When one of the hosts attempted to explain that people are intrigued with age because she "looks fantastic," Mirren bluntly stated, "I don't understand your fascination with it, and I don't think you're fascinated with it. You're just saying what your editor told you to say."
This is not the first time the Oscar-winning English actress has spoken frankly about her thoughts on agism. Recently at the Wrap's Power Women Breakfast it was revealed to Mirren that 37-year-old Maggie Gyllendall was turned down for a role because she was too old to play the romantic partner of a 55-year-old man. Dame Helen Mirren was not at all surprised to hear this, but was outraged, saying, "It's f—– outrageous!…And so annoying. And 'twas ever thus. We all sat there, you know, watching James Bond…as James Bond got more and more geriatric, and his girlfriends got younger and younger."
Mirren is among the elite category of actresses who have managed to keep working consistently over the decades such as 65-year-old Meryl Streep and 52-year-old Julianne Moore. Indeed, even the megastar Streep noticed a shift in the roles she was offered after she turned forty: a heap of evil witch roles.
Although men endure agism on the silver screen, it's often argued that it's worse for women as the years pass. This phenomena is nothing new; consider that less than twenty-percent of Shakespeare's roles were written for women.
But Gladiator star, and director Russell Crowe has some ideas regarding why the lack of work exists for actresses over the age of 40–and he blames the females themselves. "To be honest, I think you'll find that the woman who is saying that is the woman who at 40, 45, 48, still wants to play the ingenue, and can't understand why she's not being cast as the 21 year old," Crowe remarked to Australia Women's Weekly. "Meryl Streep will give you 10,000 examples and arguments as to why that's bull—, so will Helen Mirren, or whoever it happens to be. If you are willing to live in your own skin, you can work as an actor. If you are trying to pretend that you're still the young buck when you're my age, it just doesn't work….I can't be the Gladiator forever," he continued.
Many people have pointed out that 50-year-old Crowe is allowed to appear his age–salt and pepper hair, furrowed brow, laugh lines and all. On the contrary, the actresses that endure tend to maintain their exceptional beauty as they age regardless if they're playing a witch, a queen, or an Alzheimer's patient. Take Mirren, for example, who truly maintains a youthful quality and remarkable beauty.
What do you think? Does Crowe have a fair point to make, or is he being ignorant? Is Mirren right on the money or do you think she's overreacting to people who are simply paying her a compliment? Also, do you personally feel affected by agism in Hollywood?
The devastating December 2012 Sandy Hook Elementary School shooting was described in media outlets as being different. Many questioned if violence in the media actually inspires violence in the real world, and in the wake of the tragedy, many asked if Hollywood should rethink its depiction of violence for entertainment's sake.
Well, according to uber-producer Harvey Weinstein, the Newtown, CT shooting did impact his psyche enough to consciously make a change in his behavior. CNN's Piers Morgan Live featured Weinstein last Friday night on which the producer expressed he can no longer in good conscience partake in creating films that contain, what many have argued, excessive and graphic violence. Weinstein has produced several highly popular and critically acclaimed yet violent films such as Gangs of New York, Reservoir Dogs, True Romance, Pulp Fiction, Jackie Brown, Kill Bill Vol. 1 & 2, Rambo, Inglourious Basterds, Django Unchained–and the list goes on. But the father of five also lives about 20 minutes away from the school where 20 young students and 6 adults were killed.  "[Gun violence] is in my backyard now. And as much as I want to ignore it, as much as I want to go on with my regular life, I can't shake it this time," Weinstein said. "I can't do it, I can't make one movie and say this is what I want for my kids, and then just go out and be a hypocrite."
Weinstein explained he has no problem with real-to-life violence in movies like Lone Survivor which chronicles a team of Navy SEALs in Afganistan, but said on the other hand, "I'm not going to make some crazy action movie just to blow up people and exploit people." 
Weinstein, along with his brother Bob, co-founded Miramax Films and now the Weinstein Company. Harvey shared these convictions days after announcing their plans to make a film that will be critical of the National Rifle Association's stance on gun control.
"The movie will be entertaining" Weinstein said, likening it to the classic Mr. Smith Goes to Washington. However, Oscar-winning actress Meryl Streep will play a U.S. senator who dares to stand up to the NRA. "I know the power of what a movie can do, because a movie can galvanize a country," he told Morgan.
Many with equal convictions from the opposing side of the gun argument have come forward in response to Weinstein's interview. Rock star and gun-rights advocate, Ted Nugent, for example, expressed his belief that the movie will indeed backfire and result in ultimately strengthening the NRA. After all, many people argue the NRA represents law-abiding gun owners as opposed to armed criminals on the street. And while Michael Moore's anti-gun documentary, Bowling for Columbine, won him an Oscar, according to the National Shooting Sports Foundation, a trade association for the U.S. firearms industry, from the time the documentary was released till the year 2011, a 54.1% increase in the number of federal background checks occurred, which is one way to measure the increase in gun sales.
Many have criticized Weinstein for changing his philosophy after making vast amounts of money perpetuating the violence he now condemns. "So is he planning to donate all the money he made using violence to people who were victims of violence?" one blogger asked. Others point out Weinstein's Kill Bill Vol 3 and Sin City: A Dame to Kill For are still in the works, and so demonstrate how insincere he is.
Weinstein says he refuses to back down, and characterized the U.S.'s resistance to gun control as a byproduct of the big business of the gun industry.
Weinstein's movies have been hugely successful and tremendously influential. But does he have too much confidence in his ability to affect popular culture? Do you believe Weinstein's new movie will succeed in having a long-term effect on Hollywood and its depiction of violence in cinema? Or do you believe the film will come and go, and movie violence will continue unchanged?
"You're no good, you're no good, you're no good, baby you're no good." — Linda Ronstadt
"I'm no good." "I don't have what it takes to make it." "I'm just not that talented." "No one wants me to succeed." Are these some of the thoughts that run through your head from time to time? On a monthly basis? A weekly basis? Perhaps even a daily basis? Well, you're not alone. In fact, you're in capital company. Some of the most acclaimed actors in the business confess to tremendous insecurity, and almost crippling fear. Meryl Streep–one of the most successful actresses of all time by any standard–says, "I say to myself, 'I don't know how to act–and why does anybody want to look at me onscreen anymore.'" This is quite a stunning revelation from such a laudable professional, but Meryl goes on to say,  "Lots of actors feel that way." Mike Myers, he of Austin Powers and Wayne's World fame, confessed to Details magazine, "I still believe that at any time the no-talent police will come and arrest me." In her book, The Imposter Syndrome, Dr. Valerie Young claims everyone has varying degrees of self-doubt, but when the condition becomes chronic it can literally "rob you of your success and ultimately your own happiness and fulfillment." So take heed, young Thespian, because we're not only talking about your acting goals and ambitions, which are tantamount, no doubt; but we're also talking about your daily pleasure, and indeed your life overall.
Actor Shia LaBeouf, who waged a fierce battle in the press with the force of nature we call Alec Baldwin, is obviously not lacking in self-confidence or chutzpa; but Shia himself admits, "Most actors on most days don't think they're worthy. I have no idea where this insecurity comes from, but it's a God-sized hole. If I knew, I'd fill it, and I'd be on my way." It's important to understand that many talented people struggle with issues of self-esteem and self-worth; but the foremost thing to understand is that the successful ones rarely let this condition get in the way of an unyielding commitment to their art, or to their efforts in artistic execution.
What are some of the things you say to yourself that might hinder your success? Is this condition akin to the occasional cold for you or more like a chronic disease? Please share. You'll find you're not alone.
There are a million ways that actors describe the mystery of the actor's journey. When the audience sees quality acting, it's instantly recognized, creating a visceral response and genuine emotional impact. But how does an actor tap into this abstract ability? As complicated as it is to perform brilliantly, it's another challenge entirely to describe the process. Here are a few examples of actors attempting to deconstruct the mechanisms of an unforgettable performance:
"I've always remembered something Sanford Meisner, my acting teacher, told us. When you create a character, it's like making a chair, except instead of making someting out of wood, you make it out of yourself. That's the actor's craft–using yourself to create a character." –Robert Duvall
"All an actor has is their blind faith that they are who they say they are today, in any scene." –Meryl Streep
"You're creating a different world and the actor's job is to be able to convince the audience to enter into that world, whether it be actually something that you recognize from your own life or not." –Christian Bale
"Never relax, and mean what you say." –James Cagney
"Speak clearly and be human." –Victorian actor, Henry Irving
"Part of being an actor is letting things come about organically as opposed to forcing them." –David Duchovny
"Part of the reason of being an actor is you like playing other people's lives and exploring all the psychologies in that and the emotions." –Nicole Kidman
"Acting deals with very delicate emotions. It is not putting up a mask. Each time an actor acts he does not hide; he exposes himself." –Rodney Dangerfield
"Being an actor means being an instrument for someone else. I want to give myself completely." –Catherine Deneuve
"Well, I think any actor can probably identify with being a professional liar. You don't always look at yourself that way, but I know a lot of days I do." –John Cusack
"As an actor you become that lighting rod between the person who made the play and the audience." –Christopher Walken
"Studying cows, pigs and chickens can help an actor develop his character. There are a lot of things I learned from animals. One was that they couldn't hiss or boo me." –James Dean
"In the beginning was the Word. Man acts it out. He is the act, not the actor." –Henry Miller
"Well, in order for me to be successful … In order to be a great artist–musician, actor, painter, whatever – you must be able to be private in public at all times." –Lady Gaga
"That's what sets apart one actor from another, and that you can't teach. You can't give someone that. When you're working, putting a character together, or in a scene, that's where things will happen that you have to have the intuition to notice them, and to register them." –Gary Oldman
"There's a fine line between the Method actor and the schizophrenic." –Nicolas Cage
"Oh yes. I'm an actor, so I just learn my lines, and show up and do it. I gave it a little bit of thought." –Anthony Hopkins
What great actor did I miss? Please share your favorites. And more importantly, how about sharing your own personal philosophy on the mysteries of this intriguing craft?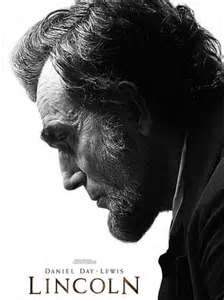 If you want to get a heated argument going, ask a group of people who the greatest athlete of all time is. Suddenly close friends are passionately debating with big names flying across the room: names like Muhammad Ali, Michael Jordan, Roger Federer, Nadia Comaneci, Michael Phelps, Bruce Lee, Carl Lewis–and the list goes on. (If I just made your blood boil because I failed to mention your personal favorite athlete, sorry, I just picked those out of a hat!)
Next, ask a group of people: Who is the greatest actor or actress of all time? Chances are the debate will be just as ferocious as the sports dialectic. We all have our personal favorites and ways of measuring excellence, but what is the ultimate measurement for such standards when it comes to acting? If you use the Academy Awards as your ruler, then you might declare the winners:
Best All-Time Actress
The headstrong, spirited Katharine Hepburn takes the record with four Academy Awards for Best Actress in an unparralled career spanning over 60 years. Additionally, she had a total of 12 Academy Award nominations overall. Meryl Streep is arguably a close second with 2 Best Actress Oscars, but she holds the record with 14 nominations in the Best Actress category and 3 nominations for Best Supporting Actress; this crowns her the overall most-nominated performer of all time.
Best All-Time Actor
Currently, two male actors have three Oscars for acting, but neither has three wins in the Best Actor category. The inimitable Jack Nicholson won the ultimate title twice as well as Best Supporting Actor once. And Walter Brennan, regarded by many to be the finest character actor in motion picture history, won Best Supporting Actor three times.
A total of nine men have achieved the elite title of Best Actor award twice. In chronological order, they are: Spencer Tracy, Fredric March, Gary Cooper, Marlon Brando, Dustin Hoffman, Tom Hanks, Jack Nicholson, Daniel Day-Lewis, and Sean Penn.
However, Daniel Day-Lewis has been nominated for this Sunday's gala event with his extraordinary portrayal of Abraham Lincoln in Steven Spielberg's historical epic Lincoln. Should he win, he would be the most-decorated actor in Oscar history with three Academy Award wins for Best Actor. That would not only give him a leg up as the best actor of all time, but more importantly, it would outshine his current highly coveted title of best milkshake drinker upper!
So what do you think? Do you agree with the results of this Academy-Award measure of Thespian greatness? Who do you think is the greatest actor and actress of all time? And–who knows–maybe one day your name will be on this list!
Meryl Streep is making headlines again. This time it's not for winning another major award or acquiring a new juicy film role. Nor is it for a who-wore-it-better dress comparison. Rather, this time it's for using her prominent, highly respected voice to encourage the Hollywood business powersuits to give more women a chance to participate in the making of big-budget movies. At the 2012 Women in Film Crystal + Lucy Awards last week, she urged for a change: "In this room, we are very familiar with…dreadful statistics that detail the shocking under-representation of women in our business…[Women make up] 7-10% of directors, producers, writers, and cinematographers in any given year. This in spite of the fact that in the last five years, five little movies aimed at women have earned over $1.6bn: The Help, The Iron Lady (believe it or not), Bridesmaids, Mamma Mia! and The Devil Wears Prada. The Iron Lady…cost $14m to make it and brought in $114m. Pure profit! So why? Why? Don't they want the money?"
Streep's words were consistent with those of Martha Lauzen, PhD, executive director of the Center for the Study of Women in TV and Film. Lauzen tested the age-old notion that films featuring female protagonists bring in less profits than films featuring male protagonists. "What we actually found was that there was no statistically significant difference between films featuring female protagonists and male protagonists; or women working behind the scenes. What we found did make a difference was the size of the budget." Lauzen then noted if women were given the same budgets as men, they would likely display similar profit margins. 
There indeed seems to be a growing awareness and cultural push towards women telling their own stories through use of media, whether it be in news stories or via film and TV. Journalist Megan Kamerick is dedicated to advancing a balanced representation of women in media over all, and calls attention to the fact that while women make up half of the population, only 24% of news subjects (the people in the news stories) are female. However, women represent more images than men if they are students or homemakers.
Certainly, there's no shortage of material if one considers any number of current news stories, one which states, "Women hold less than 20 percent of all legislative seats, 70 percent of the poorest people — those who live on less than $1.25 a day — are women, and 4 million more women die each year than men, a result of poor families' preferences for male infants and underinvestment in women's and girls' health."
So, will Hollywood see an increase of big-budget female roles and behind-the-scene positions? Will more TV shows feature a wider array of women's concerns, struggles, and strengths? Will there be an increase of female commercial spots beyond the student and homemaker roles? It could be argued that the collective media is the most powerful force in influencing cultural perceptions. If so, what influence would this kind of change have on culture in general?