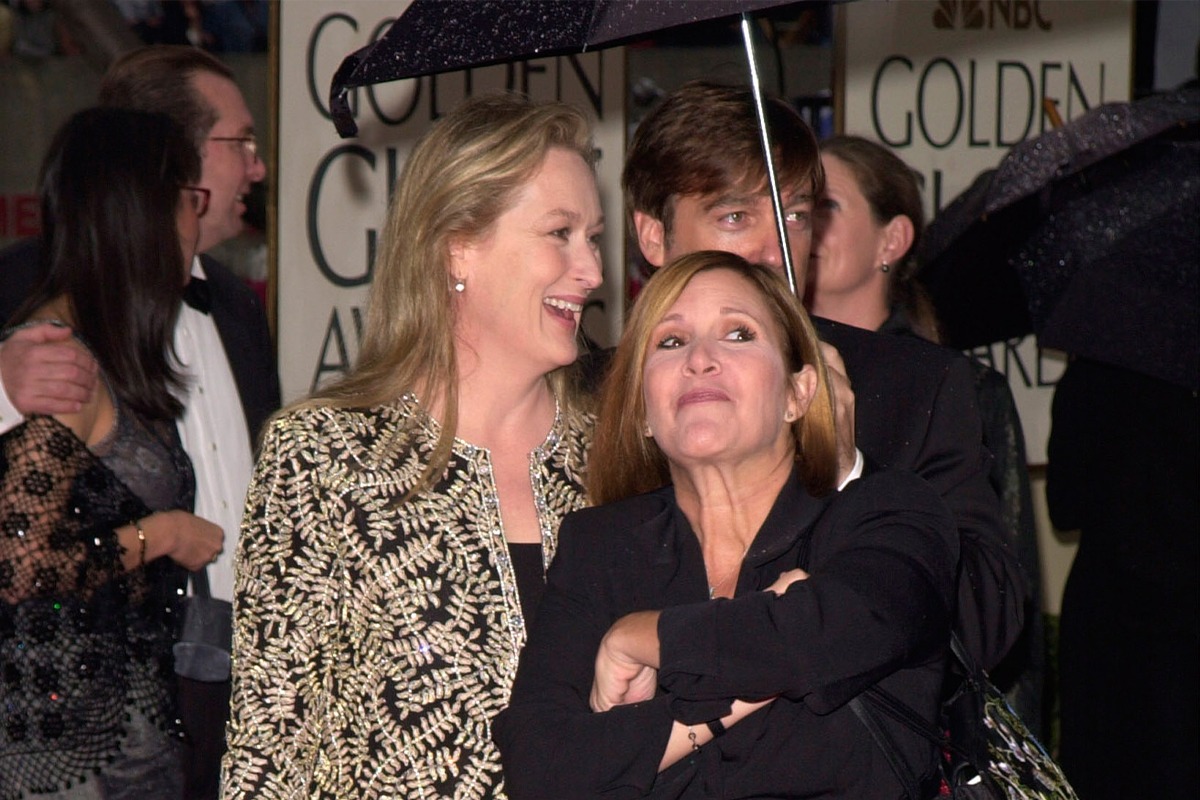 Jack Nicholson once said, "I hate giving advice, because people won't take it." Well, here are some actors that certainly did appreciate the advice of their acting colleagues. In fact, they never forgot their words of wisdom. Here are a few of them:
Don't get too comfortable
In a Golden Globes interview, "I, Tonya" actor Sebastian Stan relayed valuable advice he received from an undisclosed actor: "Never arrive at a place where you're going to feel comfortable in your work. Always challenge yourself. If something scares you, that's a good sign perhaps to want to go there, to explore it, to push yourself. But never get comfortable in your work because if you can guess what you're going to do, maybe it's not pushing yourself that much anymore."
Don't compromise
Johnny Depp recollected a number of acting greats who encouraged him along the way. "All the amazing people that I've worked with—Marlon Brando, Al Pacino, Dustin Hoffman—have told me consistently: 'Don't compromise. Do your work, and if what you're giving is not what they want, you have to be prepared to walk away.'"
Relaxation is key
"Ozark" actress Laura Linney shared that Kevin Kline gave her the following acting advice: "Kevin told me, 'Film acting is all about relaxation.'" Similarly, Tom Holland told "E! News" the good advice co-star Robert Downey Jr. once gave him: "As you can imagine I was pretty terrified [during the screen test] and [Downey] came up to me and said, 'Look, I felt exactly the same as you did when I did my test for "Iron Man," but just relax, let your body take over and, and if it's meant to be, it'll happen.'"
Listen to your instincts
"Meet the Blacks" star Bresha Webb said, "Marlon Wayans is a great friend and always told me to go with my gut and just really put it all out there. As an artist that's been very freeing for me."
Let your work be informed by your life experiences
"Star Wars" icon Carrie Fisher once told Meryl Streep: "Take your broken heart; make it into art."
Don't overdo it
"Nightcrawler" actor Jake Gyllenhaal shared, "Dustin Hoffman said to me that I didn't have to do as much as I thought I had to do."
Have thick skin
"This Is Us" actress Chrissy Metz shared with Jimmy Kimmel these pearls of wisdom from Sylvester Stallone: "'I started with the show with 81 cents in my bank account' [he said], and obviously with 'Rocky,' he of course wrote and it was a whole tumultuous beginning, and he had nothing—nobody was going to hire him. He was a professional extra. So I was like, 'We both started from humble beginnings.' And we bonded in that way, and then he said, 'It's so much about resilience and about having a thick skin, and about just kind of continuing and pursuing even if you don't think you're going to make it and just keep going.'"
Keep accolades in perspective
After winning an Oscar for her performance in "Room," Brie Larson shared advice that Jennifer Lawrence had given her. Larson told In Style, "I was like, 'I don't feel any different [after winning the award]. I don't feel better about myself. I still don't feel like I'm a good actress.' She was like, 'Oh, yeah. That's totally normal. I've had the same thing. Don't think of it like that. Think of it as, like, you got your Ph.D. You're certified; that's it. It doesn't change anything. You can still f— up. Every judge is still human.'"
Prioritize the mission
When "A Beautiful Mind" actress Jennifer Connelly was asked the best acting advice she'd ever received, she answered, "Leonardo DiCaprio said someone said to him: 'The pain is temporary, the film is forever."
Always remember the excitement that brought you to acting
When "Pitch Perfect 2" star Anna Kendrick had a case of the butterflies before performing at the 2015 Oscars, she received great advice from James Corden from "Into the Woods." "I told him how nervous I was, and he said, 'You have to enjoy yourself because the 13 year old in you would punch yourself if you didn't.' I try to keep that in mind … To enjoy yourself in the good moments, and to push yourself in the hard moments." 
Your tone on set is contagious
Cameron Diaz said of her "My Best Friend's Wedding" co-star Julia Roberts: "One thing I realized from Julia which I knew before but was made very clear is that when you're the star of the film, the crew looks to you to set the tone of everyday work. So when you come into work, whatever it is that you're giving off, that is what the tone is going to be for the working conditions."
Give yourself another chance to grow personally
When Robert Downey Jr. was in the throes of addiction, he recalls Sean Penn's advice: "In a relatively short time [Penn] was a better friend than some people I'd known for ages. I remember him saying…"You have two reputations. I think you know what both of them are, and I think you'd do well to get rid of one of those reputations. If you don't, it will get rid of the other one."
Be the only person who can sign your checks
Years ago, Tina Fey had no money and moved to New York to work on "Saturday Night Live." At that time she saw an "Oprah" show where Winfrey advised, "Always be the only person who can sign your checks." Fey admits she doesn't have a head for business, and she very well might have allowed someone to take charge of her money had she not heard these wise words.
Commit to your vision
"A Star Is Born" actress Lady Gaga told Entertainment Weekly, "I think what I learned from Bradley [Cooper is] it's okay to be relentlessly sure of your vision, and to go after it with every fiber of your being, and to never stop white gloving what you're making."
Don't confuse someone who works for you with them doing you a favor
"Can You Ever Forgive Me?" actress Melissa McCarthy shared, "I give pretty strong advice to costars, like, 'Dig in deep and don't sell yourself short.' And, 'Don't confuse someone working for you with them doing you a favor.' You show up and do your job; it should be the same with agents, managers, the tax guy. Jennifer Coolidge … taught me, 'The second they stop working for you, fire them.'"