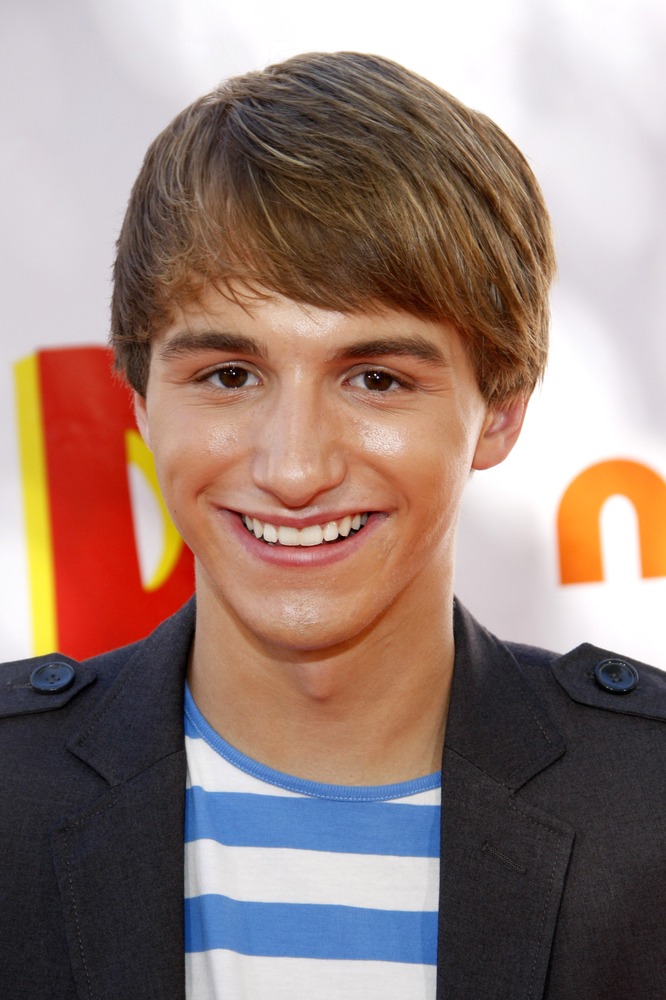 For anyone who's witnessed the irrepressible, obnoxious, annoying, ADHD-charged, high-pitched lunatic boy-child on Youtube, you can attest he is an absolute force of nature. The energetic, schizophrenic character of Fred rants and raves and whines and fibs, and yet he has endeared himself to his digital audience since 2005. Lucas Cruikshank, aka Fred Figglehorn, started making videos to "spoof scary movies and mock talk shows," and planned on sharing the content with just his friends. But Fred became an instant hit on the burgeoning juggernaut Youtube. In fact, the channel he and his cousins created in 2008 called JKL Productions garnered record-breaking attention in its first year, and is hailed as the first YouTube channel to hit the one-million subscribers mark. With this kind of audience appeal, it wouldn't be long before Cruikshank starred in the independent comedy film Fred:The Movie which aired on Nickelodeon. While the movie received negative reviews, it became the second highest viewed TV cable film across all the networks. From there, Nickelodeon created a franchise for the childish and socially awkward Fred with the sequel Fred 2: Night of the Living Fred, and one season of Fred: The Show consisting of 20 quick episodes. All of this lead to a third movie Fred 3: Camp Fred–each movie attracting fewer audiences than the previous.
Although all of Cruikshank's Fred movies have been critically panned, they've managed to attract millions of viewers over the years. Indeed, his initial Fred videos each have attracted tens of millions of viewers. The above clip Fred Goes Grocery Shopping feat. Annoying Orange has a whopping 78,000,000 views! As of 2013, Cruikshank has regularly released vlogs on his own "lucas" Youtube channel, now called "Lucas," which has garnered over 2 million subscribers. With all his work over the years, he's earned the professional titles of screenwriter, actor, comedian, television director, and television producer. He received a Teen Choice Award in the Choice Web Star category. He appeared in several other shows like iCarly, The Tyra Banks Show, and Hannah Montana. And it's been reported his net worth is five million dollars. Not bad for a guy who started joking around with his cousins and a video camera at the age of 16. He's got a lot to celebrate during his upcoming 23rd birthday!
Lucas' success in the entertainment industry demonstrates if you put yourself out there and do something entertaining–even if the character is perhaps a manic, annoying six year old with anger management issues along with a tremendously aggravating voice–it is indeed possible to make it to the top as long as your performance is genuine, unique, and compelling. Each performer has his or her own vision and passion waiting to be seen by the world. If posting your performances online interests you, Cruikshank advises, "If you're into writing and making people laugh, or just want to video blog something, you should get a simple digital video camera. And all computers now come with an easy video editing software program. Just mess around with that for a little bit, try to figure it out, then just put stuff online and have fun. Never give up!"
Want to get your acting career started? Sign up or login to Casting Frontier and start auditioning today!
Related articles:
Anthony Hopkins Gives Advice to Aspiring Actors
Actor-to-Actor Advice
Ask a Former Hollywood Agent for Career Advice on Reddit
Comments
comments