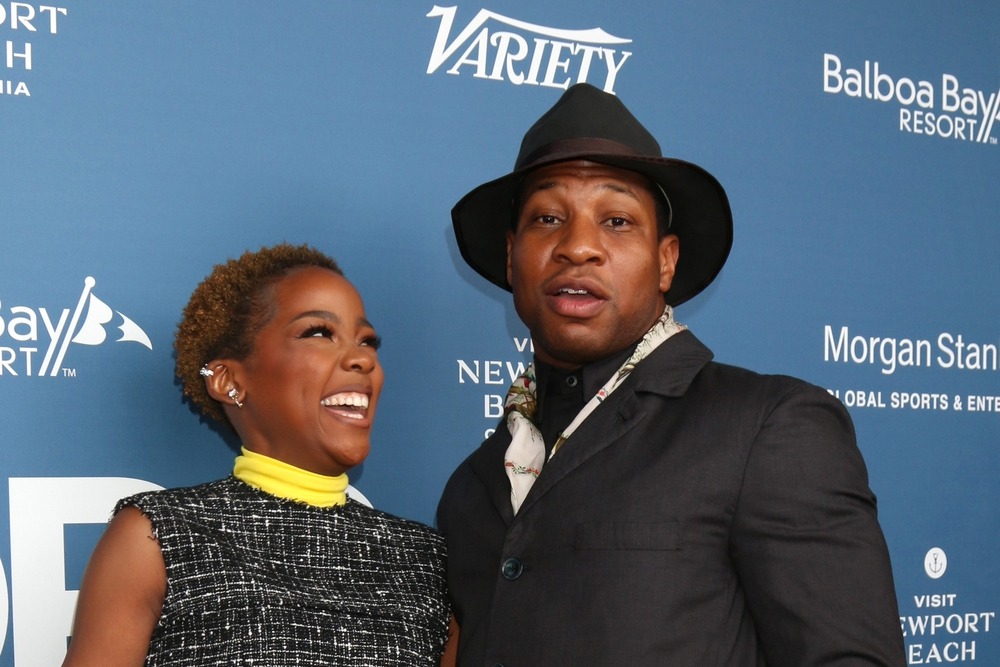 After portraying Montgomery "Mont" Allen in The Last Black Man in San Francisco, Jonathan Majors' career is bustling with opportunity. Indeed, he's set to appear in Spike Lee's upcoming epic war drama film Da 5 Bloods about four African-American Vietnam vets who journey back to Vietnam. And he'll be a series regular on HBO's upcoming drama-horror series Lovecraft Country based on Matt Ruff's novel of the same name, produced by J.J. Abrams and Jordan Peele.
Playing Mont is proving to be Majors' breakthrough role. Directed and produced by Joe Talbot, The Last Black Man in San Francisco is partly based on co-starring actor Jimmie Fails' life. Described as a "love letter to San Francisco," the film premiered at the Sundance Film Festival in 2019 and went on to win Best Directing and Special Jury Prize for Creative Collaboration Awards. It later had a theater release in June of 2019.
The character Jimmie Fails hopes to reclaim his childhood house that his grandfather built; it's greatly increased in value over the years following gentrification of the Bay Area. Mont plays Fail's best friend, and the two comrades try to figure out how they fit into the changing social world of their city. 
In an interview with Variety, Majors revealed how he landed the pivotal role. Initially, he was sent the script while living in Harlem, and he immediately found it to be a "special part" with a "great deal of potential." "It touched something in me," he said in an interview with David Poland from DP/30: An Oral History of Hollywood.  "Mont's quietness and his ferocious quality, his loyalty to his friend, to his hood, and to his town," drew him to the part. So Majors submitted a self-tape and soon received notes back whereupon he made a second self-tape. The next thing he knew, the production was paying for his airline ticket to San Francisco.
Arriving in California, Majors planned to pay for a hotel room—until he found out his credit card didn't have enough money to cover the cost. After finishing roles in a couple of films (Captive State and Out of Blue) he was unemployed. "I was so broke," Majors recalls. "I couldn't pay for a hotel that I thought I could pay for. I'm like f*** it, I'll just walk around San Francisco at night running lines. [But] my new manager called them and somehow convinces these guys to let me stay and give me a room, puts her credit card down. And so I go in [to audition] and there's nothing but love." 
Elaborating on that love, the 30-year-old actor says, "It was quite magical how it worked." Before the actual audition, Talbot and Fails invited Majors on a walk and talked about his character and the themes of the film. It became clear that the three men had an instant rapport. As Majors and Fails' characters would need to demonstrate a trusting and caring friendship, Fails recalls feeling assured when he met Majors, saying, "When we met Jonathan, it wasn't hard to [appear as close friends]. He just became like our third brother."
After the walk, the men continued to talk at length. But what Majors really wanted to do was show them what he had to offer with his character. Finally, he was able to audition for the part, and the trio followed it up with a lot of improv. "This [audition] ended up going all day. I had lunch and dinner with them," Majors remembers.
Although Majors was born in California, he was raised in Texas. Later, he attended the University of North Carolina School of the Arts where he earned a BA and subsequently attended Yale School of Drama as a graduate acting student, graduating in 2016.
"Eight years of steady acting training nonstop … three years in the profession. And I'm still in the apprentice mode, and I'm still watching everybody and learning," Majors told Variety.
But clearly, Majors is doing something very right.
Want to get your acting career started? Sign up or login to Casting Frontier and start auditioning today!
Related articles:
Top Audition Tips from Casting Directors
How to Get Cast As a Model in NYC
Virtual Auditions