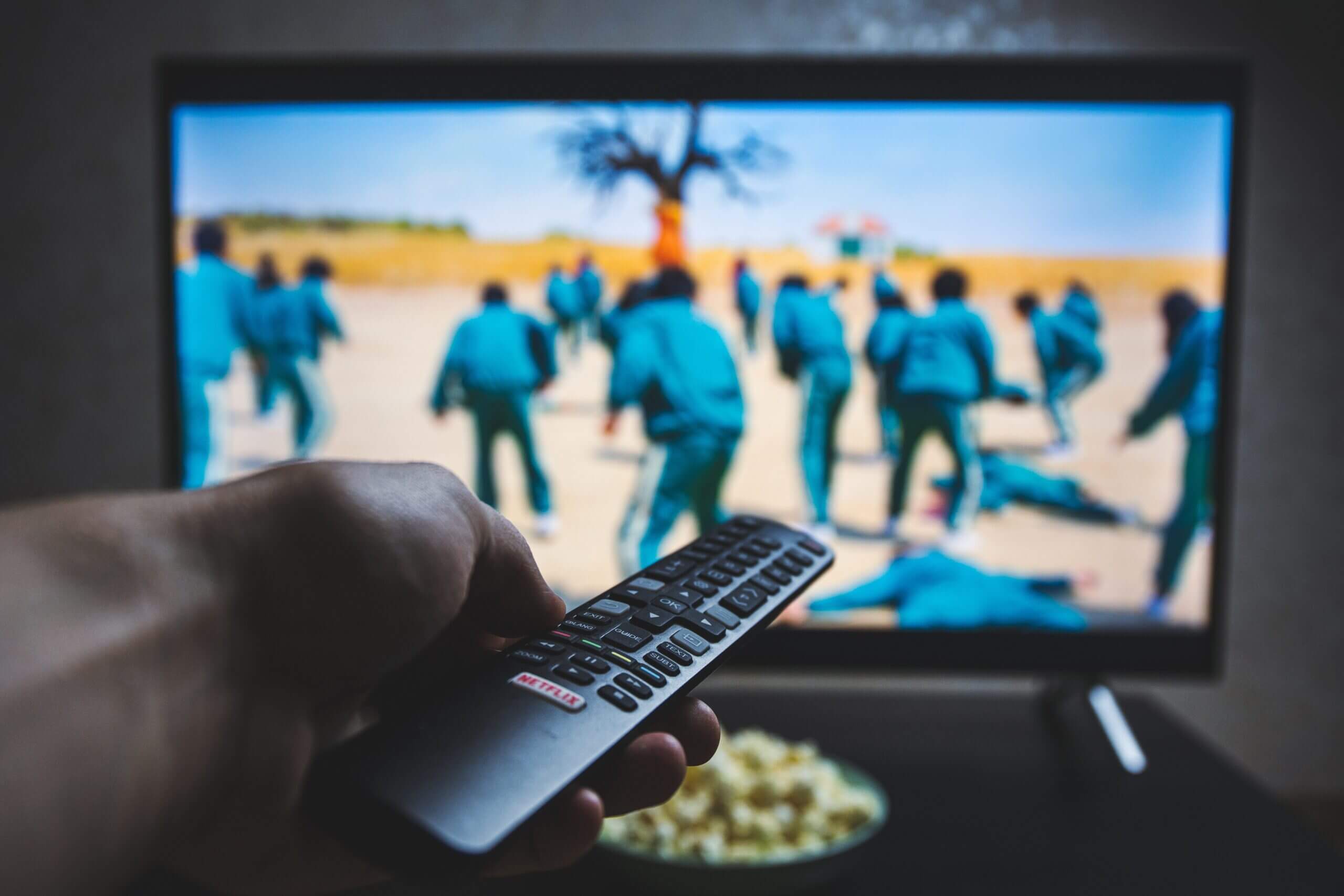 The Netflix series Squid Game has quickly become a sensation across the globe. The nine-episode South Korean survival drama debuted on September 17 and skyrocketed to number one on the streaming giant's Top 10 lists in 94 countries. According to Bloomberg, the dystopian series is set to generate almost $900 million after costing only $21 million to produce.
At launch, Squid Game was viewed by over 111 million accounts, surpassing Bridgerton which garnered an audience from 82 million households within its first 28 days. Indeed, the thriller has set the internet ablaze with the hashtag "#SquidGame" being viewed over 22.8 billion times on TikTok.
A Surprise Success
Squid Game tells the story of hundreds of individuals all mired in debilitating debt who participate in children's games for a chance to win approximately $38 million. In the end, only one person can win the cash prize; whereas the contestants who fail in their duties pay with their lives—and brutal, violent deaths at that. The show follows the charming and optimistic Seong Gi-Hun, played by Lee Jung-jae, who is a divorced dad struggling with a severe gambling addiction. He and his daughter live with his mother, and he participates in the Game hoping to settle his overwhelming debts. Audiences have responded overwhelmingly to the character with immense love. 
Loveable Characters
"I didn't expect this kind of success at all when I first boarded Squid Game as a project," Lee Jung-jae says. "But when I read the script, I understood that it contained elements that could resonate with everyone and work outside of Korea."
Lee appreciated the way his character evolved considerably over the course of the show. "It has a large spectrum, which any actor would want to try out at least once in his career. This was possibly the first time I've played a character with such a range," he said.
Actress Jung Ho-yeon portrays Kang Sae-byeok, a North Korean defector who enters the Game to pay for a broker to find and retrieve her family members who are still across the border. The 27-year-old actress has garnered 21 million followers on Instagram thanks to her role in Squid Game.
The Appeal of the Games
Wi Ha-Joon, who plays another contestant in the series, said on The Tonight Show, "I definitely think part of [Squid Games'] appeal is the Korean children's games. They can be very original, refreshing, and also shocking at the same time to the global viewers. I also feel like we did a good job expressing the true human nature of raw greed and the human nature that took place inside the games, which I believe resonates with a lot of the audiences." 
The childhood games featured in the show include Red Light, Green Light led by a 10-foot robot doll with darting eyes that zero in on the contestants to catch any rule breakage. The doll is inspired by a boy-girl couple named Chulsoo and Younghee used in old elementary-school Korean textbooks.
Captivating Sets
The characters participate in the Game on an island bunker. Production went all-out with the creation of impressive, large-scale, colorful sets depicting various childhood games. As all the dialogue is in Korean, there are English subtitles.
The show's creator, Hwang Dong-hyuk, initially wrote Squid Game as a movie but had trouble getting it green-lit. He told IndieWire, "The concept itself was not realistic at the time ten years ago. It was too bizarre, and people thought it wouldn't be a money-making film, also because it was violent and there would be some issue with ratings and the target audience would shrink. But ten years had passed, and for Netflix, their distribution system is different from films; they have less restrictions, so I could go about my own way of making this film, and I felt less pressure about these issues."
The series has a 92% score from 50 critics on Rotten Tomatoes. With the whirlwind of attention, it's beginning to seem more likely that Squid Game will see a second season.
Want to get your acting career started? Sign up or login to Casting Frontier and start auditioning today!
Related articles:
Ewan McGregor on Becoming Halston
Tips to Reignite Your Passion for Acting
Tom Hiddleston's Acting Advice